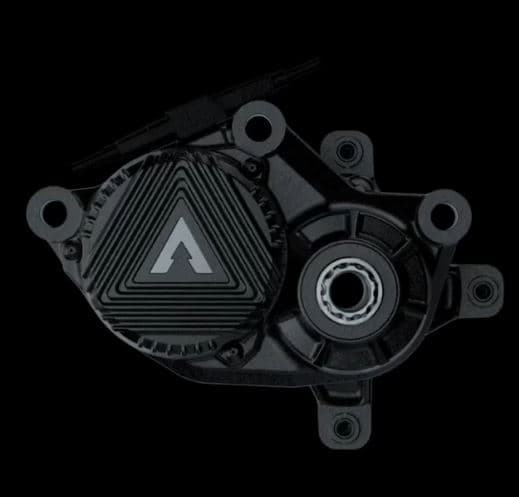 History of Bafang E-Bike Motors
In the electric bike world, Bafang is one of the largest and most recognizable Chinese motor and component manufacturers. Their motors are found on many e-bikes globally. The founder's roots in electric motor development & production go back to 1998, but Bafang was officially started in 2003 in Suzhou, China.
In the last 18 years, they have grown to 1000 employees in eight locations worldwide. The primary location is still located in Suzhou, China. Still, they have a second location in Tianjin, China, and sales and service centers in the USA, Germany, Netherlands, Japan, and Taiwan. A new factory in Poland focuses on the European motor market.
Bafang motors can be found on several e-bikes we've reviewed, but they also make motors for motorcycles, cars, and lawnmowers too. With over 40 engineers, they have an impressive research and development team, and their testing lab has four employees whose full-time job is to test ride e-bikes.
What Motors Does Bafang Make Today?
Bafang Motors makes motors and conversion kits for almost every kind of power and size you need on your e-bike. Here is a list of their current motors:
M800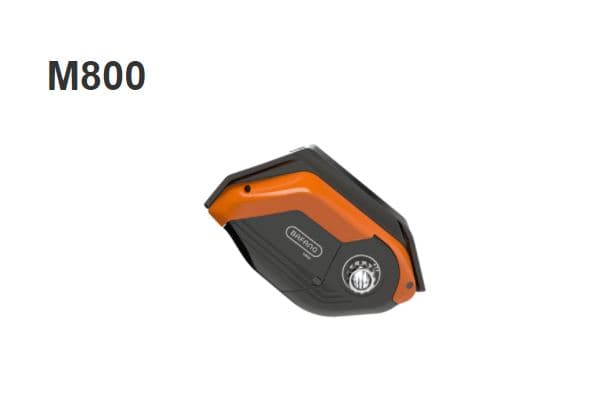 Known as Bafang's speed machine, the M800 had aerodynamics in mind when designing this super efficient eBike motor. The compact drivetrain will encourage longer rides. The lightweight drive unit (< 2,3kg) may be considered minimalistic, but it's hearty enough to support riders of eGravel or eRoad bikes. A high torque output of 55 Nm max doesn't push the rolling resistance when going beyond the legal support limit of 25 MPH.
M620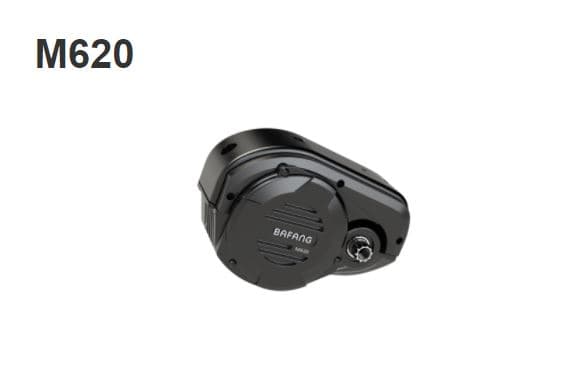 The M620 is Bafang's powerhouse! It's a beefy motor with a max torque of 160 Nm and a 750 or even 1000W rated power output. The M680 will be perfect for getting the heaviest of bikes moving like eTandems, eCargo bikes, and high-end eMTBs. Even if the incline is super steep, the M680 will manage to accelerate the load without issue. The rider will even have complete control at times, thanks to the system's dual sensor design which has a very sensitive response. These sensors are used worldwide among logistics companies.
M615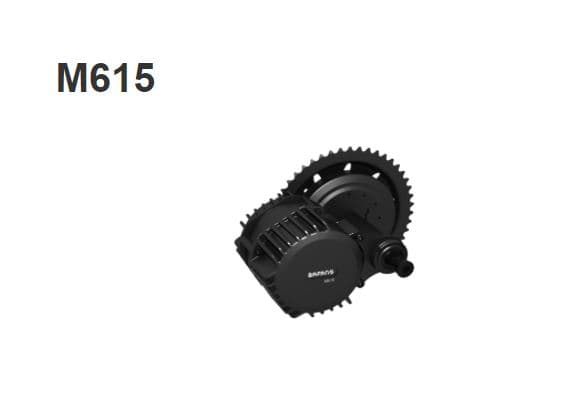 As a mid-drive designed system, the M615 is a powerful and efficient motor with a power rating of 750 or 1000W. A max torque of 160 Nm is sturdy enough to upgrade bikes such as the eCargo or eSpeed. It will fit bike frames with a bottom bracket width of 68-120 mm.
M600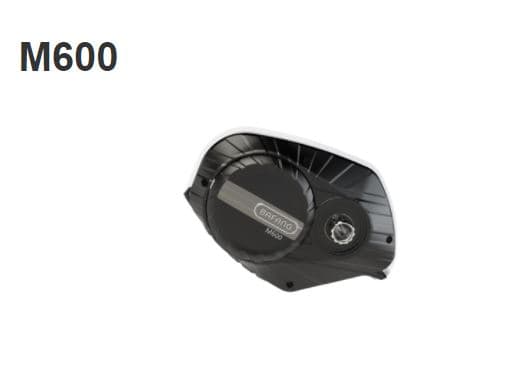 If you want responsive, you'll find it with the 500W power-rated M600. You'll find that this motor weighing only 3.9kg, with a max torque of 120 Nm, always brings its A-game and has been a top choice for newer sMTBs. You want the motor to respond immediately to your pedal power, and the M600 does just that. Assisted by its triple sensor system of two speed and one torque sensor, the M600 will kick in as necessary every time you need the support.
M510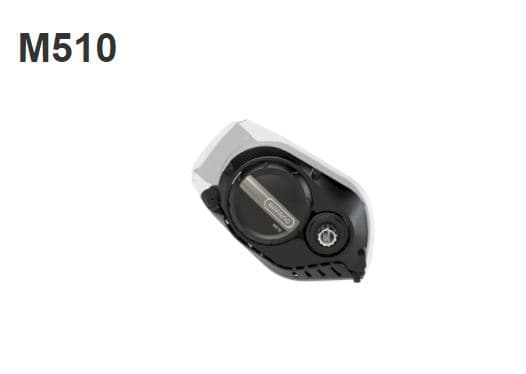 Bafang designed the M510 as an upgrade to the eMTB performance motor. The max torque of 95 Nm hasn't changed on this version, but they cut down the weight by 18%. So a lighter motor but with an increase in max power output by 20%. They also extended the max cadence support up to 120 RPM.
M500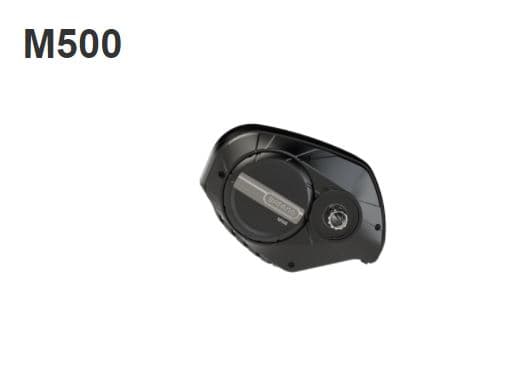 The M500 won't let the challenges of a steep trail affect your ride. The beefy 95 Nm of torque brings steady, robust, and dynamic support. The two-speed sensors and one torque sensor ensure you get just the right amount of power and consistent assist. Since the M500 is so lightweight (3.4kg) but packs such a punch, you will feel like extending your trail rides more than ever.
M445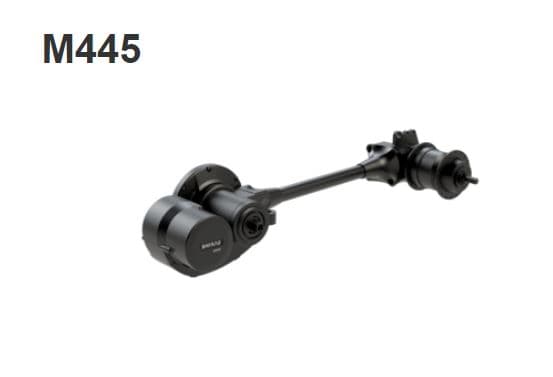 A genuinely consistent performer, the M445 had been used extensively in cities for their ride-sharing operations. It's a powerful motor, and since it's nearly maintenance-free, it is an attractive choice for those looking for a durable performer for their eBike. The integrated shaft drive takes away the worry of exposure to the elements, and the 250W rated power output coupled with the 50 Nm of torque is more than sufficient for around-town use.
M420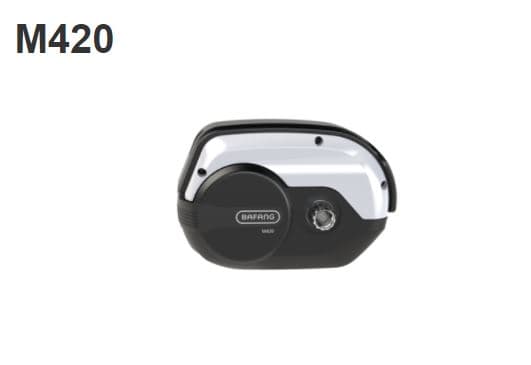 The M420's drive system with a rated power of 250W is another consistent performer in the "around town" category. This motor brings plenty of assistance up to the legal speed limit of 25kph. A robust 80Nm of torque helps climb hills, and the sensitive controls make the riding experience seamless.
M410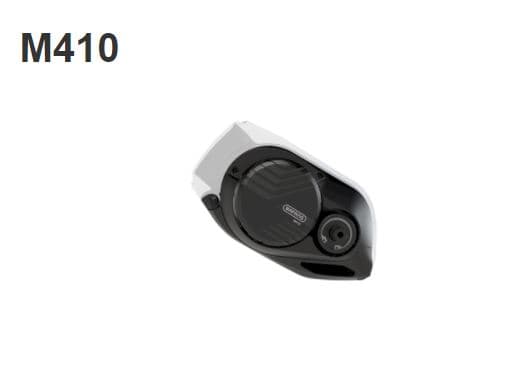 The mid-sized M410 is a strong performer like the others in the M400 class. The 250W of dependable power, along with the 80Nm torque, offers any eMTB enough support to get through the daily grind.
M400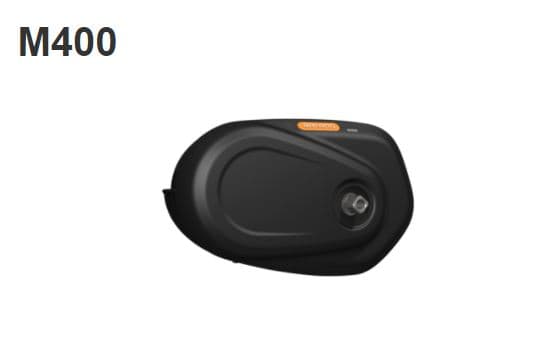 The M400 drive system has been around for a while, but its consistency with power and durability is unmatched. This classic motor has 250W of rated power output, plus 80 Nm of torque. All that while only weighing 3.9kg. This motor suits most family-oriented eCargo or newer touring eBikes. You'll have no issues stretching those outings beyond the standard length, with the durable M400 assisting you along the way.
M315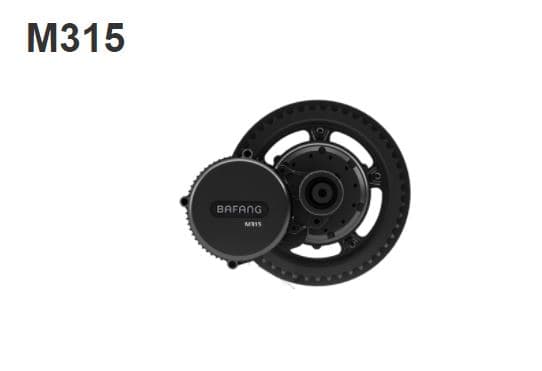 If you're looking for a mid-drive system for an e-tricycle, eCity, or eTour bike, you can't beat the 500W power-rated M315. This light but forceful motor is durable and has a max torque of 100 Nm. This motor will fit frames with a 68 mm bottom bracket.
M300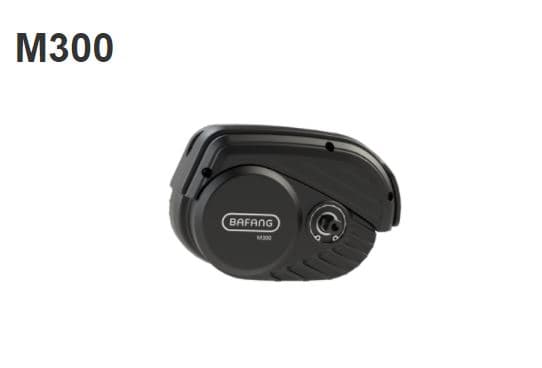 When it comes to a compact mid-motor that can perform like its bigger brother, the M300 is an effortless, silent, and economical choice. This motor weighs in at just 3.6kg, a power rating of 250W and a max torque of 80 Nm. Great for easy riding leisure-type eBikes.
M215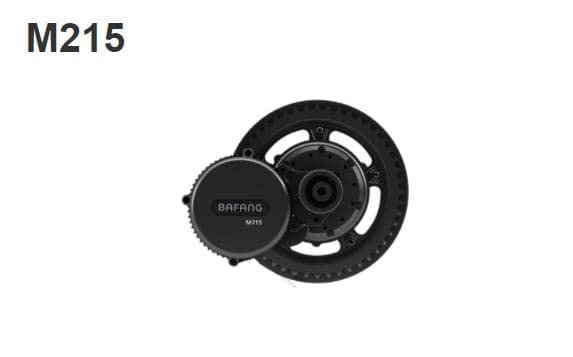 If you need a solid economical motor that won't take much to keep it running, the M215 is what you're looking for. It's easy to install and comes with 250W of rated power and a generous 80Nm of max torque. You won't be disappointed by its consistent performance. This motor will fit frames with a 68 mm bottom bracket.
M200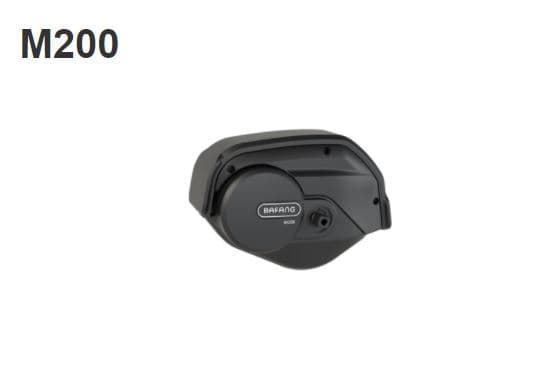 If you've got an entry-level eBike and are in need of a very reliable and capable mid-motor, the M200 is a great choice that won't hurt your wallet. This smooth and silent motor is compact, weighing just 3.2kg, but still offering 250W of rated power output; the M200 will get you there and back without a problem. The 65Nm of max torque is plenty for around town and small hills.
Which E-Bike Brands Use Bafang Motors?
Bafang motors are used worldwide in hundreds of manufactured and converted bikes. Here is a current list of manufactures using Bafang motors:
Amsload
Armony
Author
Aventon
Biktrix
Bottecchia
Brinckers
Bzen Bikes
Carla Cargo
Charge
CTM
Juiced Bikes
Keola
Leader Fox
Luna Cycle
Montana
Prophete
Qwic
Revibikes
Reid

DeRosa
Dema
Dolly Bikes
Eunorau
Evelo Electric Bicycles
FLX Bikes
Forestal
Forme
FreeBike
Grey Technology
IGO
Rungu
Seven Peaks
Sondors
Soul Beach Cruisers
Stella
Van Dijck
Vanmoof Asia
Zasada Bikes
Final Verdict: Are Bafang Motors Good to Use?
Bafang motors are found on entry to mid-level e-bikes. They also make conversion kits for nearly every size and power you need.
They have a fantastic selection of motors and have 18 years of experience in the industry. They are a globally recognized e-bike manufacturer and we like and recommend Bafang for entry to mid-level bikes and conversion kits.