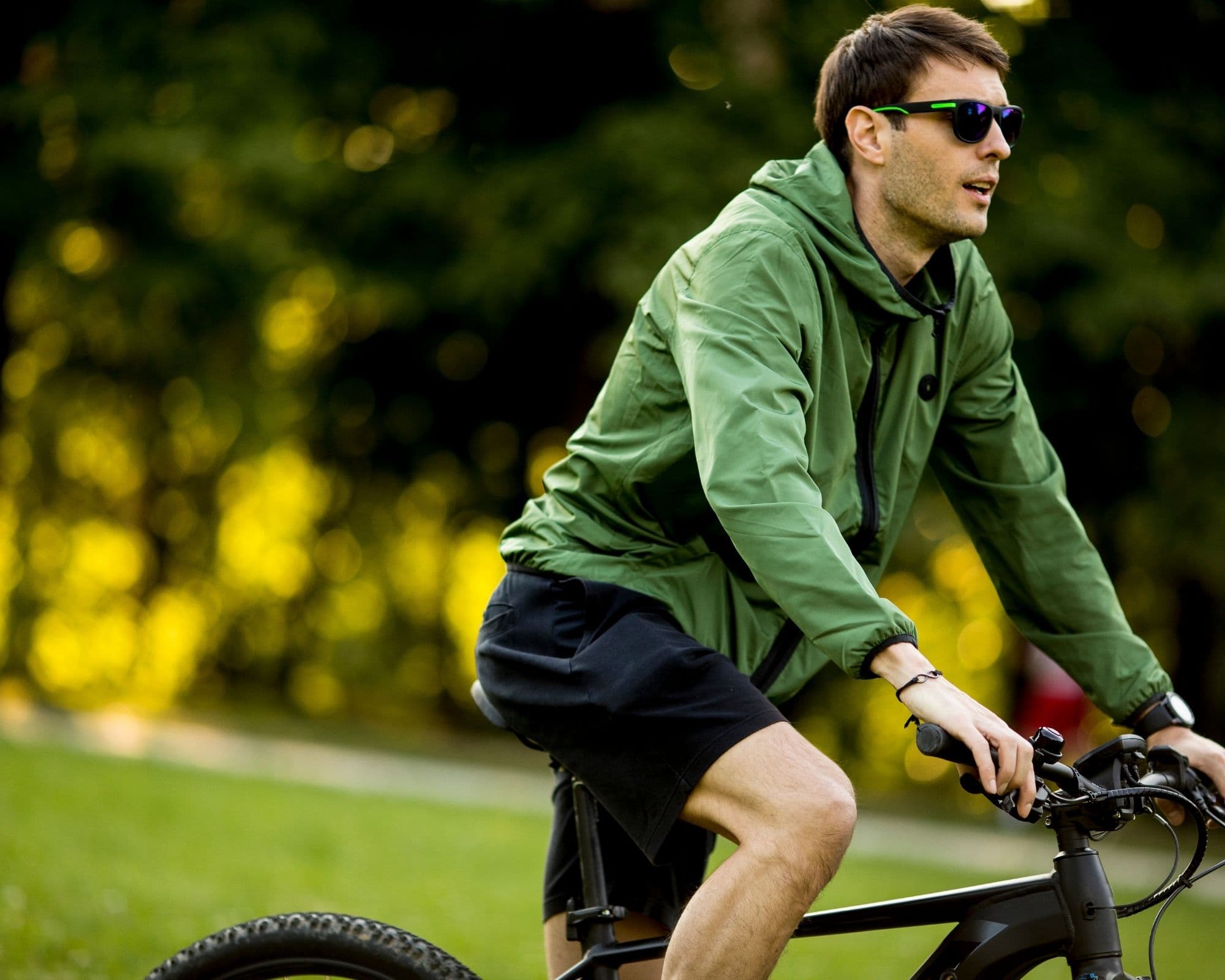 E-bike popularity is going through the roof thanks to high gas prices and the sheer fun of owning a bike that can give you a little something extra when you're out for a ride. If you haven't made a move yet to purchase an e-bike, you've likely been asking all the questions most do when venturing into a new area. One question that's sure to come up is, can you use an e-bike without the battery?
The simple answer is yes. An e-bike will operate the same as a standard bicycle when not using the motor, whether by choice or because of a flat battery.
We've reviewed a lot of e-bikes, and we can tell you that riding without the power will impact your ride. Let's take a look at how it changes things.
Why Ride Without Battery Power?
Most people would rather have pedal assistance if it's available. But there are situations where riders will opt for no assist, and having that option is great. When you spend your hard-earned money on an e-bike, you want it to be flexible, and you get that with today's e-bike.
Here are some reasons riders may choose to ride without battery power:
Airline travel – If you've traveled by air in the past few years, you'll know that airlines aren't battery-friendly. They fear they may explode in the non-pressurized cargo area of the plane. Some may let you carry the battery on board, or you can rent them from a local shop at your destination.
Mountain biking with chairlift access – If you are the adventurous mountain e-biking type, perhaps your destination has a chairlift to get you to the better parts of the mountain. Chair lifts have weight limits, and your battery could be the tipping point. Since it's the easiest part, you can remove it from an e-bike; it will be the first thing to go.
Dead or overlooked battery – This is likely one of the biggest reasons riders go without their battery. Either you left the house without a proper charge, and that left you pedaling, or you thought you threw it in the car after loading your bike on the rack. No battery equals a lighter bike. Dead battery equals dead weight.
To get fit – Believe it or not, a portion of the biking community likes a good challenge. Some riders may use their pedal-assist one way and do all the work on the way home. Whatever the case, any time spent riding without the battery will make a rider more healthy.
Is it Bad For the E-bike to ride without the battery?
Whatever brought you to riding without battery power, you can be confident that doing so will not affect the motor or the bike. There is no extra strain on any part of the bike riding it this way. The only stress will probably be on your muscles.
Riding An E-Bike Without a Battery: How does it feel?
Riding will be more strenuous. Since most e-bikes weigh two to three times heavier than the standard mountain or road bike, not using an assist will be noticeable immediately. There's no getting around that, but in a pinch, you can certainly make it to where you're going, but you might be a bit tired when you get there.
The e-bike has added weight because of the parts that make it pedal assist, and that includes the natural drag you'll get from all the parts of the motorized system. If the drive is in the hub, you'll have less resistance from the motor than you will with a crank or direct-drive motor. The key elements of the e-bike which add to the weight are the battery, motor, and frame.
Battery– E-bike batteries can range in weight between 7 and 12 lbs. That might not sound like a lot, but if you pedal your way home unassisted, that weight will be pretty noticeable. Depending on your needs and the options for the e-bike you may consider, a lighter battery will aid during times where the only power onboard is your own.
Motor – The average e-bike motor weighs around 10 lbs. Hub motors will be on the heavier side than the crank or direct drive systems.
Frame – Most e-bike frames are made of aluminum alloy because they are strong, reasonably lightweight, and affordable. The estimated 10% to 20% of e-bikes with steel frames will be considerably heavier. Both steel and aluminum alloy frames can handle just about anything a rider can throw at them, but choosing the lighter option will be beneficial if you plan to ride unassisted for any length of time.
These three elements will affect your riding without the battery. So when purchasing a new e-bike or adding to your current e-bike, remember each piece adds up. Your fitness level will also be a factor in how far or fast you can ride your e-bike without its battery.
Riding An E-Bike Without a Battery: Tips
If you intend on riding without battery power, you'll undoubtedly have the advantage over someone who is suddenly dealing with a flat battery. You'll have the opportunity to experiment and see what works best for you instead of learning when the timing might not be ideal. Here are a few tips to make this experience as smooth as possible.
Just because you have no assist, you'll still have your gears to help you along. Try different gears to find a comfortable pace.
If you remove the battery, be sure to keep that space clean. You don't want to deal with the debris on the contacts when you insert your battery later.
Leave your battery on the charger or tender so that when you are ready to ride with assist again, your battery is as well.
The bottom line is that it will be harder to ride, and you may ride an e-bike without the battery.