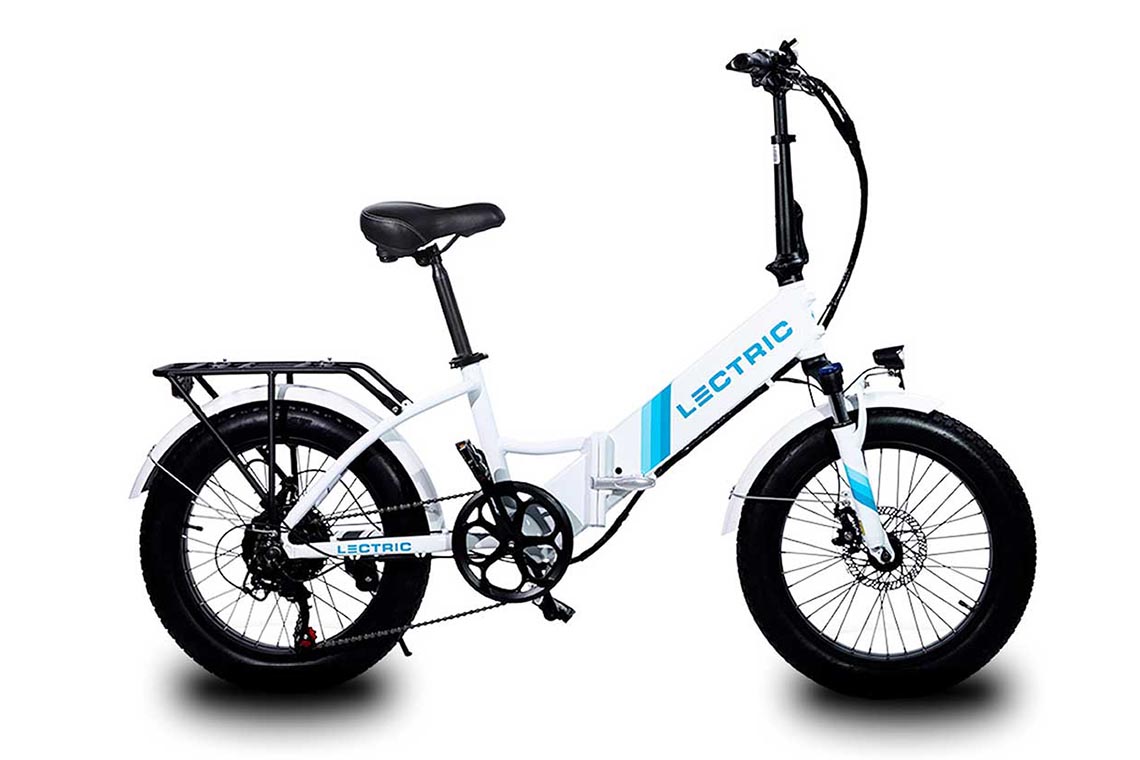 On the hunt for the best electric bikes for around $1000? It wasn't long ago that finding an electric-bike for $1000 was a pipe dream, like waiting for the Mets to win the World Series or Led Zeppelin to get back together. Just finding one that ran less than $4000 was an achievement. But as technology has matured and manufacturing overseas has grown, e-bike technology has trickled into progressively lower price points. And while there were some early efforts to deliver electric bikes for $1000, we wouldn't have trusted them with anyone we care for.
But this is 2023, and not only are there e-bikes priced at $1000, there are enough that a sharp-eyed consumer has choices. We've looked all the options over and while this list may not be as long as some of our guides, we are excited to say that there are a number of e-bikes worth considering for anyone who needs to stick to a tight budget.
These e-bikes share in common a few fundamental details: Every one of these e-bikes are built around a reliable and safe motor and battery. They all are spec'd with brakes that will stop the bike from its maximum assist speed, be it 20 or 28 mph. Each of these bikes is built with enough quality that they will last multiple years of use.
The worst thing that an inexpensive e-bike can do is to sacrifice quality so completely that the rider's experience suffers. And riding a poorly made e-bike will actually turn someone off to cycling altogether. What we like about these e-bikes is that after a few years of riding them, we think they'll inspire riders to make a bigger investment and have even more fun. Don't say we didn't warn you.
And when that time should come where the budget holds less sway, and you just want to find the best electric bike, we have you covered with that.
***One thing to note with this list of the best e-bikes for $1000: like so many other products, prices rise and fall over time with supply chains and demand playing a huge factor. While we've seen each e-bike here go for $1000, their prices might be +/- a few hundred dollars depending on those factors. In any case, they are still worthy of a look if you're in search for an e-bike and trying to stick to a budget.
Quick Answer: The 7 Best $1000 E-Bikes of 2023
Ride1Up Roadster V2
For those who want a zippy feeling e-bike, one with sharp handling that splits the difference between a commuter and a road e-bike, the Ride1UP Roadster V2 is a terrific option. Anyone who wants an e-bike that doesn't look like an e-bike will also appreciate the way the battery is completely hidden on the Roadster V2. Those are but two of the reasons this made our list of the best $1000 electric bikes.
Ride1UP produces two different versions of the Roadster V2, one for the road, which has quick-rolling 28mm tires and dual-pivot brakes, and a gravel version which has 42mm-wide tires suitable to unpaved roads and mechanical disc brakes with 160mm rotors for great control, even on loose surfaces.
The 350W hub motor is paired with a 7Ah battery, powerful enough to eclipse a Class 1 e-bike's top speed of 20 mph. Its max is held to 24 mph, arguably to avoid drawing down the low-profile battery. Of course, a battery small enough to be hidden won't enjoy the same range as a sizable 710Ah battery. As a result, the Roadster V2's range is on the modest side. Ride1UP claims a range of 20-35 miles, however, Electricbikereport.com found that the Roadster V2 managed only 16 miles in PAS 5 and 33 miles in PAS 1. It's a fair trade to give the bike its unassuming profile. The small battery does carry an additional benefit besides looks: At just 33 lbs., this is one of the lightest e-bikes we've encountered, which helps give the bike a very nimble feeling.
We would like to see the Roadster V2 offered in more than just two sizes; Ride1UP offers a 52cm frame as well as a 58cm frame; with frames of this sort, it's not uncommon to see frames made from 50cm to 60cm in 2cm increments; just two sizes will leave some riders out or on a frame that may be too big or too small.
Achieving a price of $1095 means being judicious about features. The Roadster V2 has but one speed, no rack, fenders or lights; the bike is all business. However, the fact that this e-bike uses a belt drive rather than a chain is a pleasant surprise and will save many a pants leg. We were excited to include the Ride1UP Roadster V2 in our roundup of the best $1000 electric bikes.
Pros
At just 33 lbs. this e-bike is unusually light, thanks, in part, due to the hidden battery
Comes in two versions, one for the road and one for gravel riding
Because its top speed is 24 mph (22 for the gravel version), this is a Class 3 e-bike
The 160mm rotors and mechanical disc brakes may seem modest, but they are appropriate to the tires
Thanks to the Roadster V2's low weight, its 350W motor provides grin-inducing acceleration
Cons
We would like to see more than just two frame sizes
The gear for both the road and gravel bikes is very large and will be a challenge on hills
Lectric XP 2.0
It would be easy to think that a $1000 e-bike would give up any special features in order to hit its price point, but the Lectric XP 2.0 proves that an inexpensive e-bike doesn't have to be plain. Folding e-bikes have a number of applications where storage space may be minimal. It was only natural that we include the Lectric XP 2.0 in our collection of best $1000 electric bikes.
The 500W brushless motor has the power necessary to provide 28 mph, Class 3 speed for anyone looking to cover a lengthy daily commute. A quality 7-speed Shimano drivetrain makes hills no big deal. And if the legs give out, it has a throttle to deliver riders home at 20 mph.
Folding the XP 2.0 up is a relatively speedy process, leaving the e-bike compact and easily stored. E-bikes with 20-in. wheels generally have a harsh ride, so the 3-in.-wide tires make a big difference in overall ride comfort. An air/oil suspension fork with 40mm travel further softens the ride. The combination of fat tires and suspension also helps make the XP 2.0 a confident, controlled ride. Of course, the other piece of control is slowing down; mechanical disc brakes with 160mm rotors are modest, but for a feature-rich e-bike for just $1000 you know something had to give just a little..
One issue that folding e-bikes face is that in order to fold up, they can't be built around a large battery, and as a result, range often suffers. That's true with the XP 2.0, but not terribly so. Lectric claims a range of 20 mi. in PAS 5 and and 45 mi. in PAS 2. Electricbikereport.com found that the XP 2.0 came close in PAS 5, managing a respectable 19 mi., but in PAS 2 it fell far short, with just 32 mi. covered.
The Lectric XP 2.0 is a terrific demonstration of how being on a budget doesn't mean a buyer has to give up important features. When we made this list, we needed to include the XP 2.0 among the best $1000 electric bikes.
Pros
500W brushless motor provides plenty of power for accelerating up to speed
40mm air/oil fork and 3-in.wide tires makes for a cushy ride
A rear rack, fenders and lights give it the touches of a capable commuter
The XP 2.0 is easy to fold and store
Comes in step-over and step-thru designs
Cons
With a real-world range of 19 mi. (PAS 5) and 32 mi. (PAS 2), the XP 2.0 is limited
Because of 20-in. wheels the XP 2.0 is undergeared to reach 28 mph
Rad Power Bikes RadMission 1
When trying to hit a specific price point, product managers have a few different approaches to choose from. One is to use more cost-conscious parts. Another is to eliminate some features in order to keep quality high on other parts. The Rad Power Bikes RadMission 1 splits the difference, using quality materials and parts, but leaving out some features that drive up cost. It's a different approach that merited the inclusion of the RadMission 1 in our roundup of the best $1000 electric bikes.
The 500W brushless hub motor and 504Wh battery make for ae-bike that can zip around at 20 mph and still roll significant mileage. The system has four pedal assist levels and in PAS 4 Electricbikereport.com found that the RadMission 1 covered an impressive 37 mi. In PAS 2, it was able to cover more than 50 mi., giving it one of the more impressive ranges in this collection.
In a quick glance at the RadMission 1 the fact that the battery isn't integrated is apparent. Hydroformed tubing that integrates the battery into the frame drives up cost; in fixing the battery to the frame, that simplifies the frame's construction. And because most of the country is reasonably flat, a single-speed drivetrain will fit the needs of a majority of riders.
Rad Power Bikes didn't skimp on the RadMission 1, though. Mechanical disc brakes with 180mm offer plenty of stopping power for any circumstance. That front and rear lights are included but a kickstand was not demonstrates a safety-minded set of priorities.
Offering a quality e-bike for $1199 is a tall order but Rad Power Bikes has balanced cost and quality in an e-bike that we believe belongs on our roster of best $1000 electric bikes.
Pros
Comes in both step-over and mid-step frames
500W brushless hub motor offers smooth and quick acceleration to 20 mph
Half-twist throttle can take over for an extra-relaxing ride
Impressive range of 37 mi. in PAS 4 and more than 50 mi. in PAS 2
Easy-to-read display shows speed, battery charge and more
Cons
With just one large gear it will struggle to get over hills
Standover height of 28-in. for the mid-step is rather high
Aventon Solterra
Aventon is known for making quality e-bikes at reasonable prices. The Aventon Solterra is their entry into a more affordable price range, a budget-minded machine that doesn't surrender quality in its quest to achieve affordability. Theirs is a different approach to the question, which is why we needed to include it in our roundup of the best $1000 electric bikes.
The 350W brushless hub motor isn't as powerful as some of the motors we see, but one advantage of the Solterra is its 41-lb. weight, which means the motor doesn't have to work as hard to help a rider reach 20 mph and stay there.
Unlike most of thee-bikes in this collection, the Solterra, rather impressively, comes in two frame designs—step-over and step-thru—and both frame designs come in two sizes, giving it the greatest possible range of rider fit of any e-bike on our list. It can accommodate people from 4-feet-11 up to 6-feet-4.
Aventon offers buyers a choice between a single-speed drivetrain and a seven-speed geared system. Options are rare in this price range, and while adding a derailleur does step the price up from $1199 up to $1299, it's important to be able to choose an e-bike suitable to the local terrain; riders living in a hilly place need gears.
A detail some shoppers might miss is that the single-speed version of thee-bike comes with dual-pivot rim brakes; it's a solid brake, but not as powerful as a disc brake. The seven-speed upgrade also includes an upgrade to a mechanical disc brake with 160mm rotors. Again, it's a strategic choice that helps keep the Solterra affordable. It's worth noting that the difference in performance between the two brakes is not significant.
The Solterra is a mixed bag on range. While Aventon claims the Solterra will cover 22 miles in PAS 5 and 63 miles in PAS 1, Electricbikereport.com found that the e-bike exceeded its PAS 5 estimate with 24 miles of range, but fell short in PAS 1, with only 49 miles ridden on a single charge.
As budget-minded e-bikes go, we think the Aventon Solterra is a terrific option. It was a no-brainer of a choice for our collection of best $1000 electric bikes.
Pros
Comes in two frame designs and each design comes two sizes to fit riders from 4-feet-11 up to 6-feet-4
At just 41 lbs. the 350W motor is plenty powerful
Riders can choose between a single speed and 7-speed drivetrain
Comes with a front light and rear lights integrated into the frame
Cons
Some buyers won't like that they need to pay more for disc brakes
Not everyone will enjoy the sporty ride of the 35mm-wide tires
Propella Mini
It's rare that an e-bike that retails for less than $1000 gets our nod. The Propella Mini is a rare exception, but for anyone on a tight budget with no wiggle room, this e-bike is a no-frills way to go electric and still enjoy a safe and reliable machine. The Mini comes in as one of our least-expensive options among thee-bikes in our collection of best $1000 electric bikes.
The Mini is a stripped-down e-bike to be sure. It is spec'd with a 250W motor, the least-powerful hub motor in this roundup. And the 250Wh battery results in a modest range. Electricbikereport.com found that in PAS 5 it managed only 14 miles, and fell short of the manufacturer's estimate of 25 mi. in PAS 3, rolling only 23 miles, but that's the necessary compromise when cost is the biggest priority.
The Mini foregoes multiple gears in favor of a single speed, does not include lights and while it does include disc brakes, they are mechanical and come with 160mm rotors. On paper, the 46×16 gear seems solid, but because of the small 20-in. wheels, it is difficult to pedal quickly enough to reach 20 mph.
The minimalist approach does come with a terrific benefit; the Mini weighs in at only 33 lbs, making it the lightest e-bike in this group by about 8 lbs.
Pros
One of the least expensive e-bikes on this list at just $899
Weighs only 33 lbs.
Only 2.5 hours for a complete charge
Mechanical disc brakes for terrific control
Has nimble handling and is fun to ride
Cons
With a standover height of 27 in. it fits riders from 5-feet-2 to 5-feet-10
Does not include lights
Would benefit from a bigger gear
Ariel Rider Rideal
The Ariel Rider Rideal is one of those e-bikes that surprises. It surprises us because it has more power and a bigger battery than we would expect to see in this price range. That made the Rideal easy to include in our collection of best $1000 e-bikes.
We wouldn't expect to see a 750W brushless hub motor on a bike that goes for $899. Similarly, the fact that it sports a 672Wh battery comes as something of a shock. Ariel Rider estimates a range of 25 mi. in PAS 5 and at least 45 mi. in PAS 1. A half-twist throttle gives riders the opportunity to zoom up to 20 mph on this Class 2 bike before even beginning to pedal.
Yet another surprise is that even after the notable electronics, Rideal comes with a Shimano 6-speed drivetrain and Tektro mechanical disc brakes with 180mm rotors. Such a parts spec puts it nearly on par with bikes costing hundreds of dollars more.
As if all that wasn't enough to recommend this bike, somehow Ariel Rider managed to include front and rear lights and even mounts on the head tube to attach a front basket. Front and rear baskets and racks, and fenders are all options that riders can add to their order.
The Rideal comes in two frame designs, traditional and mid-step and the company claims they will fit riders from 5-feet-2 up to 6-feet-7. That upper height limit may be a bit optimistic though. It would be hard to find a more feature-packed bike for the price than the Ariel Rider Rideal, which is why our list of best $1000 electric bikes would be incomplete without it.
Pros
We wouldn't expect to see a 750W motor and a 672Wh battery in a bike at this cost
The $899 price tag would be great even with lesser features
We didn't expect Tektro mechanical disc brakes and 180mm rotors at this price
Front and rear lights are included
Half-twist throttle allows riders to take a break
Cons
Is unlikely to fit quite as broad a spectrum of people as they claim
Considering the power of the motor and the battery's capacity, we aren't sure why this bike isn't Class 3 with a top speed of 28 mph
SWFT Fleet
This roundup of the best $1000 electric bikes wouldn't be complete without at least one cruiser. With its sweeping lines and old-school style the Swft Fleet is a terrific option at this budget-minded price point.
Built around a durable steel frame and fork, the Fleet e-bike features a 500W brushless motor and a 468Wh battery, and as a Class 2 e-bike that's enough power and charge to take the rider up to 20 mph with a zippy acceleration, and up to 37 miles according to the web site.
As we've noted elsewhere, single speeds can be problematic if they have too big a gear. The Fleet is geared for easy riding. It can get over a hill, too. While most of these bikes feature disc brakes, the Fleet is equipped with V-brakes, which helps to balance cost and safety. V-brakes may not be as fancy as disc brakes, but they are powerful enough to stop any bike capably.
This Class 2 e-bike can take riders up to 20 mph with the throttle after an initial pedal stroke. It has the calmest handling of any bike in our roundup. Another surprise of this e-bike is that SWFT managed to include a front light to improve
This is yet another unique bike right at the pricepoint of $1000. With its intelligent parts pick and stylish handling and look, the SWFT Fleet definitely needed to be part of our roundup of the best $1000 electric bikes
Pros
Stylish steel frame and fork
500W motor for steady acceleration and consistent speed
Large, easy-to-read display shows a variety of information at a glance
Half-twist throttle for easy cruising
2.125-in.-wide beach cruiser tires for a comfortable ride
Cons
While V-brakes are effective, we'd still prefer to see disc brakes
Comes in only one size
It would be nice to have more than one gear
Criteria We Used To Rank The Best $1000 Electric Bikes of 2023
Obviously, the electric bikes we chose aren't all $1000. We figured it was more important to focus on bikes around $1000 in order to assemble the best assortment of quality bikes, which is why we have bikes ranging from $899 up to $1299.
What was the bike's number two priority? Each of these bikes was designed to cost around $1000, and while they share that in common, they each have a different focus for their next point of emphasis. Some went for a more powerful motor, some went for a better parts.
How good is the parts pick?Even though these bikes are meant to be as affordable as possible, some manage to include parts that we would expect to see on bikes costing hundreds of dollars more. And in the case of our least expensive bikes, the question becomes what did they manage to include considering how no-frills a bike must be to sell for $899.
Can it be upgraded? It's okay if a bike doesn't come with lights or a rack if that helps keep the cost down. What's really helpful, though is if after the initial purchase someone can add accessories like fenders or a basket, allowing the rider to defer some of the cost, but gradually put together the bike that best suits their purposes.
We get it. $1000 is a lot of money for something that will be viewed mostly as recreation. When we were kids our first bike cost 10 percent of what these bikes go for, so a bit of sticker shock is understandable. We've seen bikes sell for less, but we can't recommend them. These bikes are all produced by reputable companies that will back their product with a solid warranty and spare parts should not be difficult to order.
It's exciting to see the way technology is trickling down to ever-more-affordable price points. One of the best benefits of this is that as the ride experience improves, people have more fun, and if they are having more fun, they will ride more. Win-win. These bikes are truly lead the category and we're excited to name them the best $1000 electric bikes.
What did you think of our picks for the best electric bikes for $1,000? Are there any we left out that you think should make the list? Let us know in the comments below!