Intro
The Lectric XP 3.0 is the follow-up to the immensely popular XP 2.0, which changed how people see the folding e-bike. Rather than being viewed as a special-purpose e-bike intended for people short on storage space, the XP 2.0 found its niche as a great e-bike that is easier to put away than one with a more traditional frame design. That, combined with its terrific affordability, made it one of the most popular e-bikes in the last few years.
An e-bike that is nimble, comfortable, easy to transport and store, not to mention affordable doesn't need a fancy marketing pitch. Value sells itself. When Lectric introduced the XP Lite during the summer of 2022, we figured that was the only way they could increase value for the buyer over what they had achieved with the XP 2.0. We're pleased to learn that we were wrong.
In our Lectric XP 3.0 review, we will look at how Lectric upgraded nearly every single feature of this e-bike compared to its predecessor. The XP 3.0 features a better motor, better battery, better drivetrain, better brakes, better suspension fork, better saddle and a better rack, and all for the same cost as the XP 2.0.
It's fair for potential buyers to wonder how Lectric pulled this off and the answer is fairly simple: The XP 2.0 sold so well that Lectric was able to build a much larger quantity of the XP 3.0; bigger numbers mean discounts. Lectric had three options: Keep prices the same and pass the extra profit to investors; pass the savings on to buyers by cutting the price, or hold the price steady and up the value by increasing the quality of parts spec'd. Lectric went with the last option, making buyers the big winners.
The improved quality of parts is terrific, but one of the best gains the XP 3.0 offers over the XP 2.0 is the new rear rack. Yes, the rack. That may sound silly, but the new rack doubles the e-bike's carrying capacity, making it possible to ferry a kid to school, sports or playdates. It's a capability that the XP 2.0 doesn't have.
Let's check out the Lectric XP 3.0's many updates.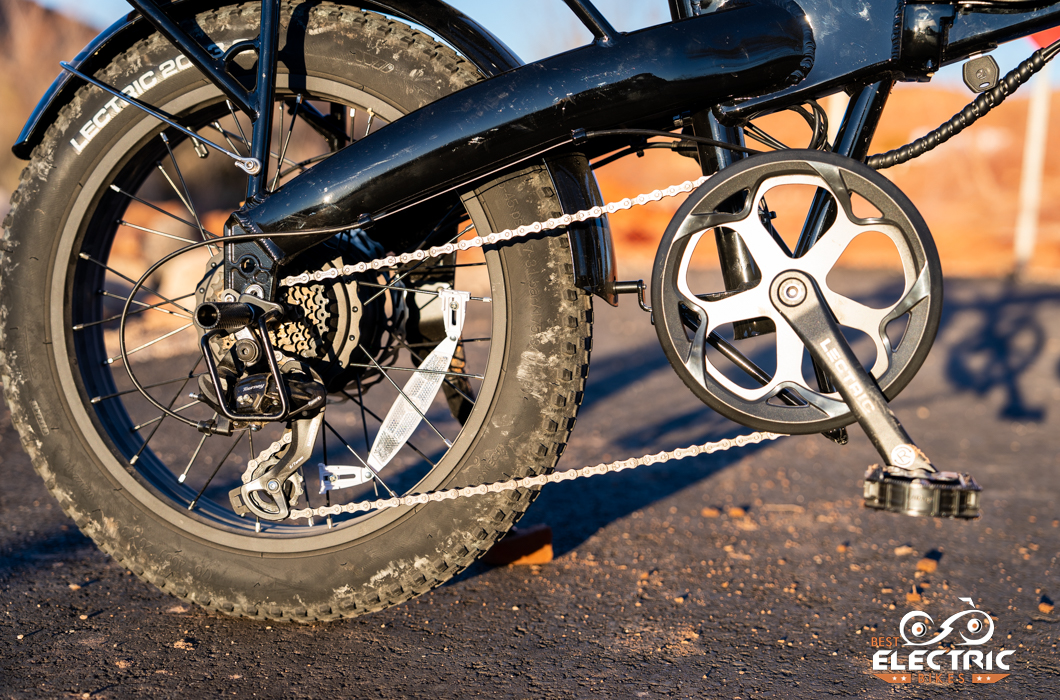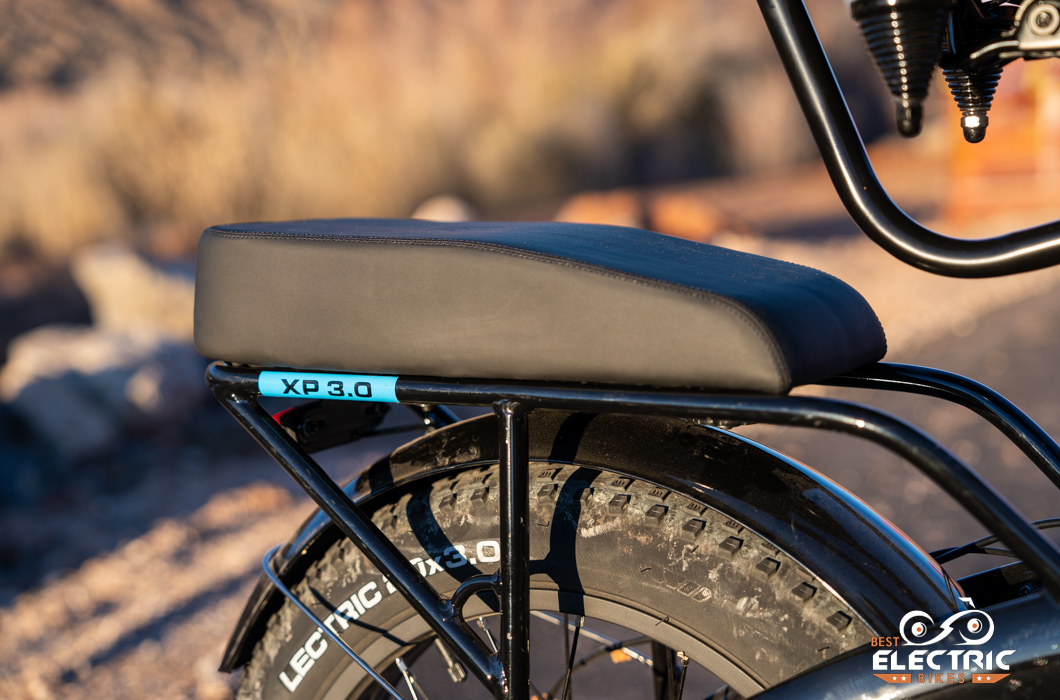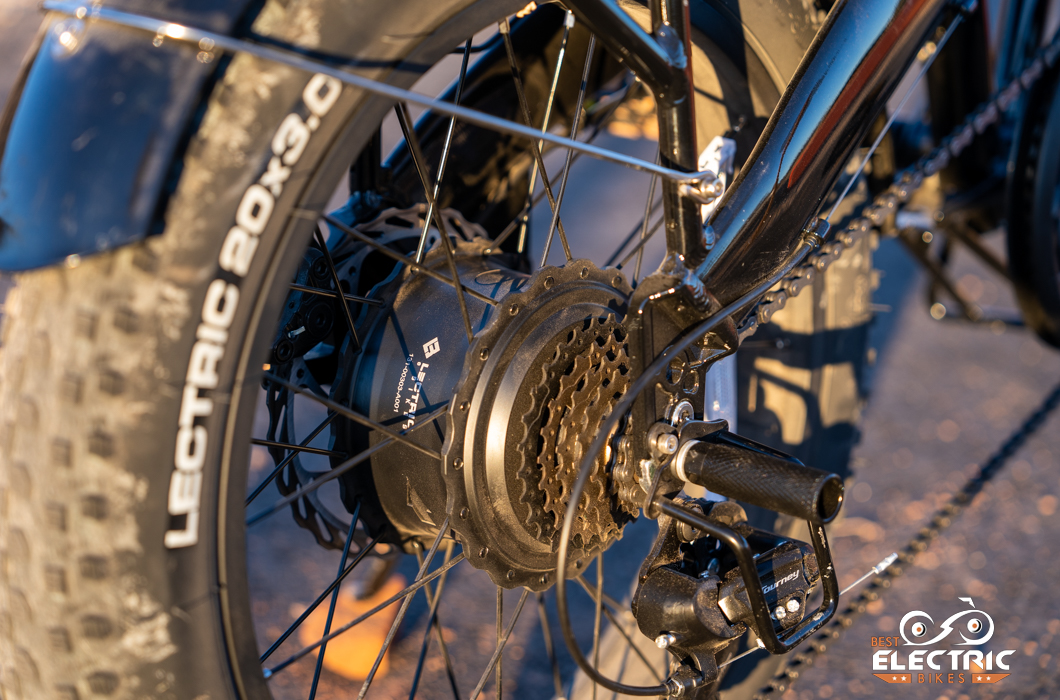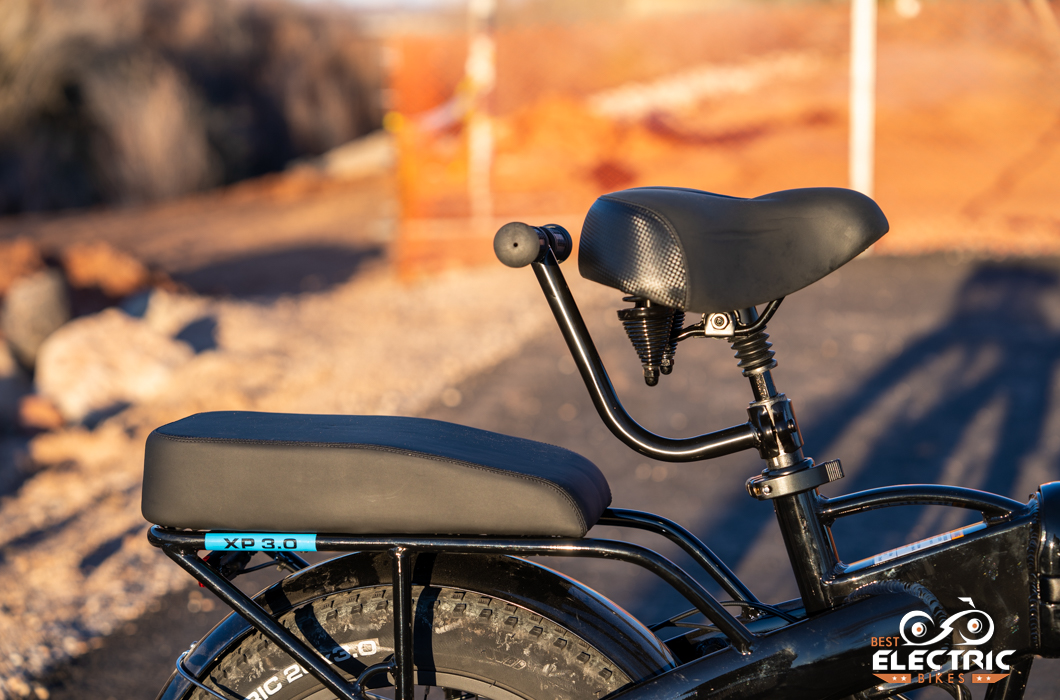 E-Bike Category: Folding e-Bike
Who the Lectric XP 3.0 Electric Bike Is for:
This is a rare e-bike that is so versatile it can suit nearly anyone. It's great for commuters, for people taking a kid to school, and for anyone who wants to get some exercise and explore. There isn't much it can't do.
Lectric XP 3.0 Review Ratings:
***All ratings are relative to e-bikes of a similar style and price point***
| | |
| --- | --- |
| Speed/Acceleration | |
| Hill Climbing | |
| Battery Range | |
| Braking | |
| Construction Quality | |
| Handling | |
| Included Accessories | |
| Warranty & Customer Service | |
| Value | |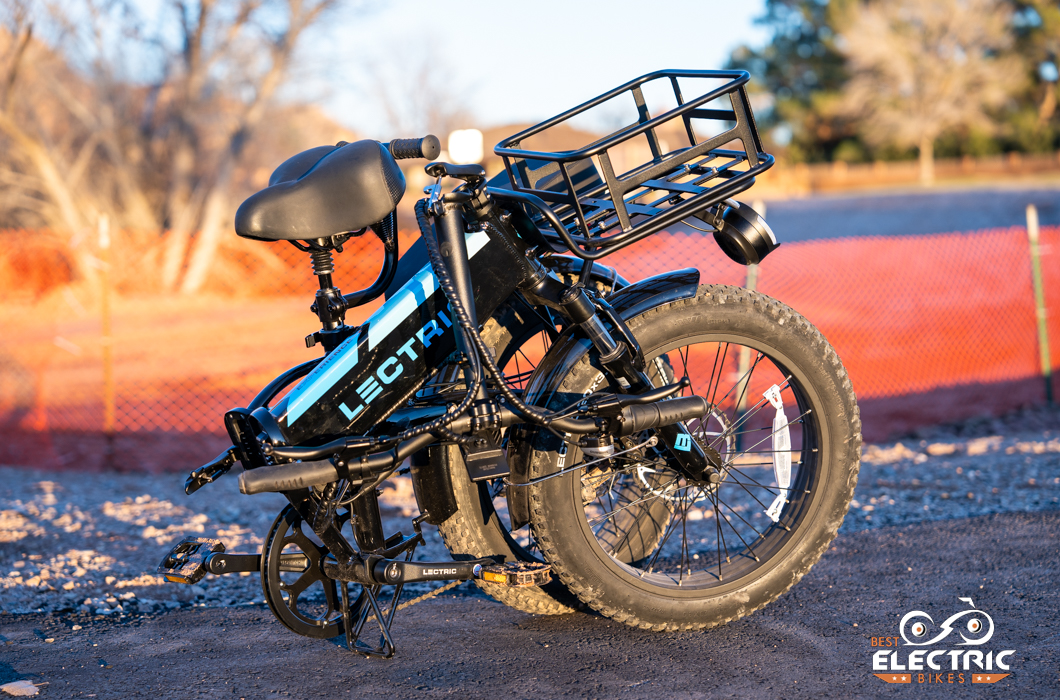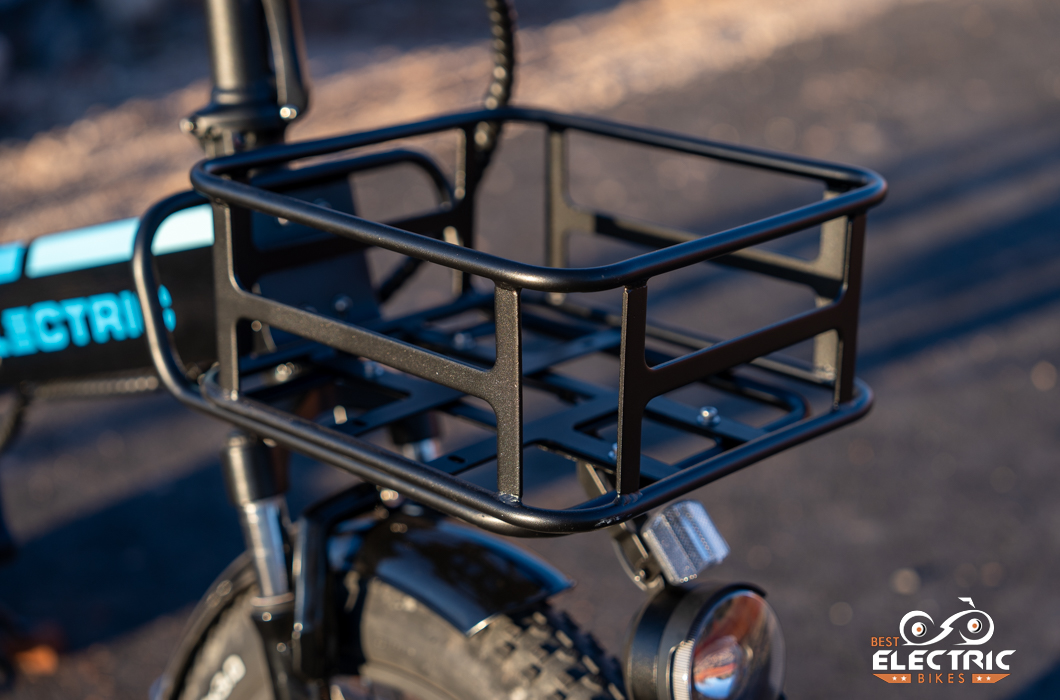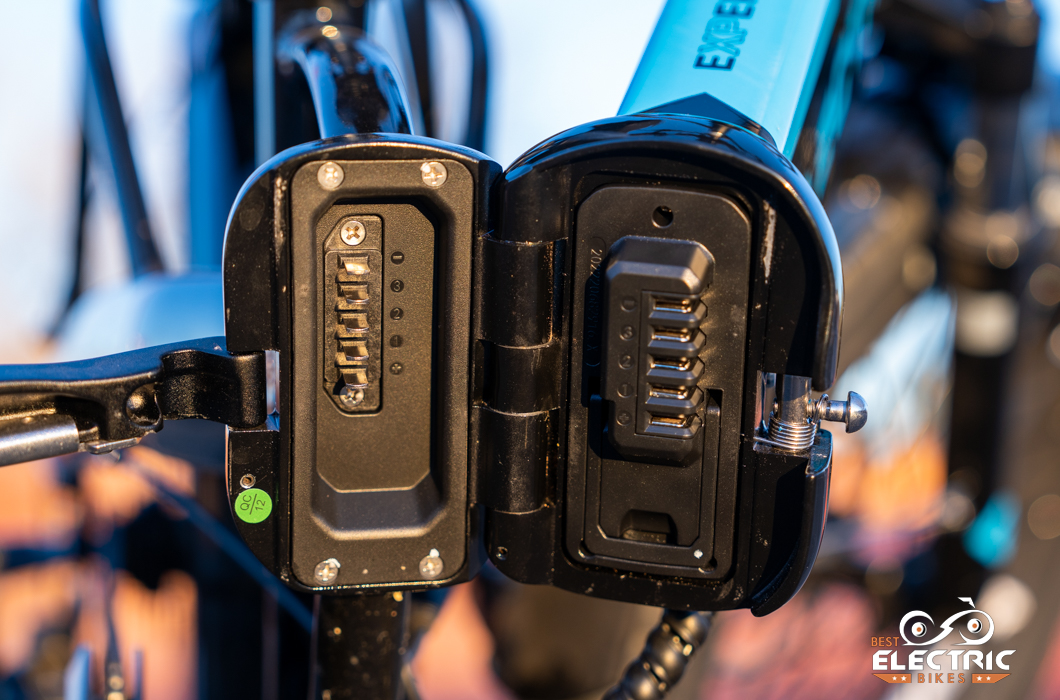 Lectric XP 3.0 E-Bike Specs
Battery: 48V, 499Wh lithium-ion
Expected Range: 45 mi. Estimated, 65 mi. with extended battery
Charger:
Motor: 500W brushless hub motor producing 55Nm of torque
Pedal Assist: 5 PAS levels
Throttle: Twist throttle
Display: LCD
Headlight: Included
Taillight: Included
Frame: 6061 aluminum, folding
Fork: Suspension fork with 50mm travel
Fenders: Front and rear fenders included
Kickstand: Included
Handlebars: 6061 aluminum
Grips: Rubber
Drivetrain: 7-speed Shimano, 11-28 freewheel
Brakes: Mechanical disc brakes with 180mm rotors
Pedals: Plastic, folding, with reflectors
Saddle: new, redesigned
Tires: 20 x 3 in.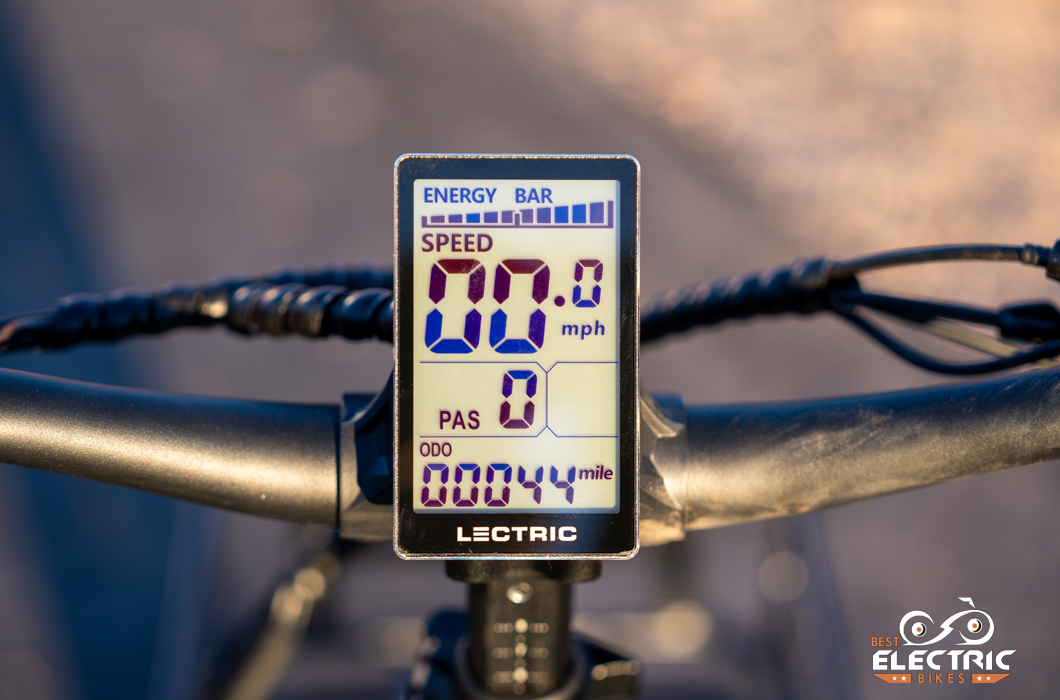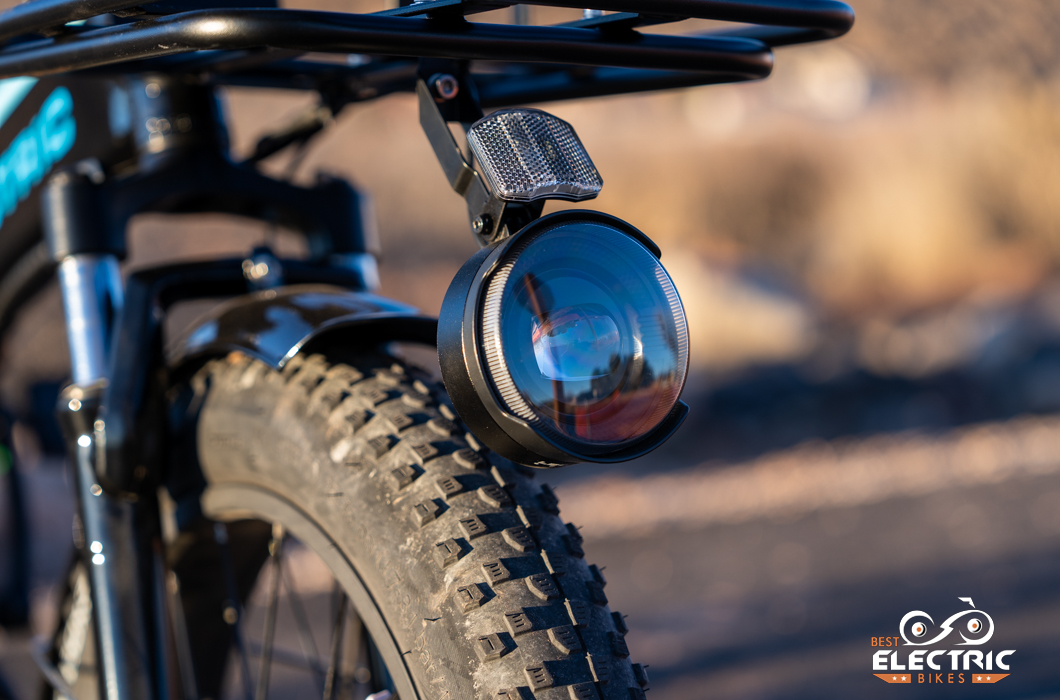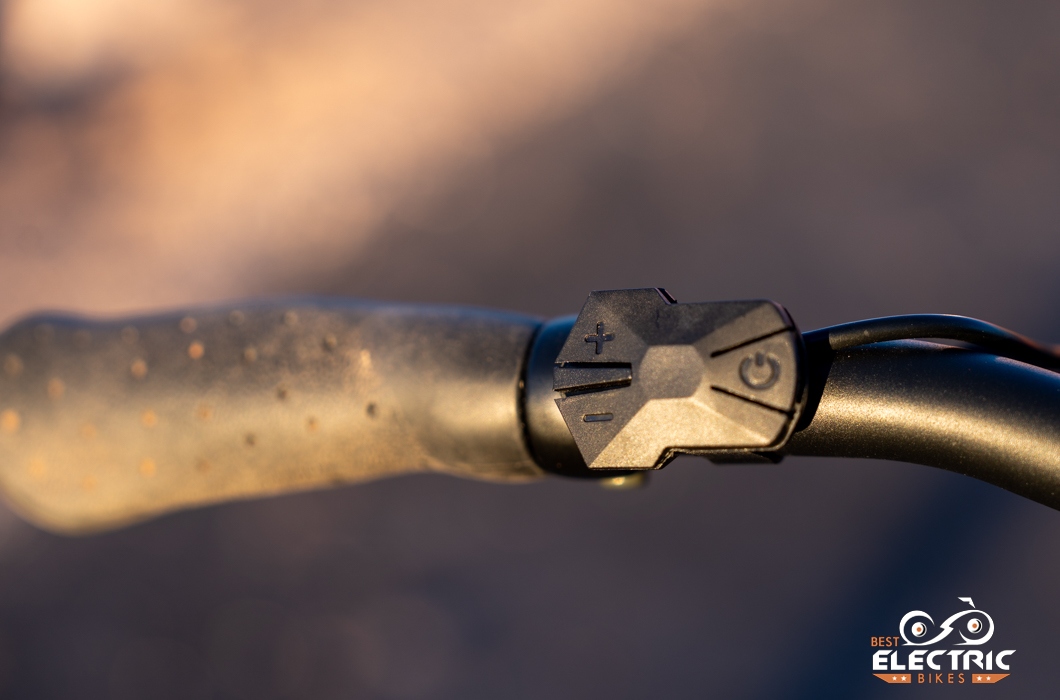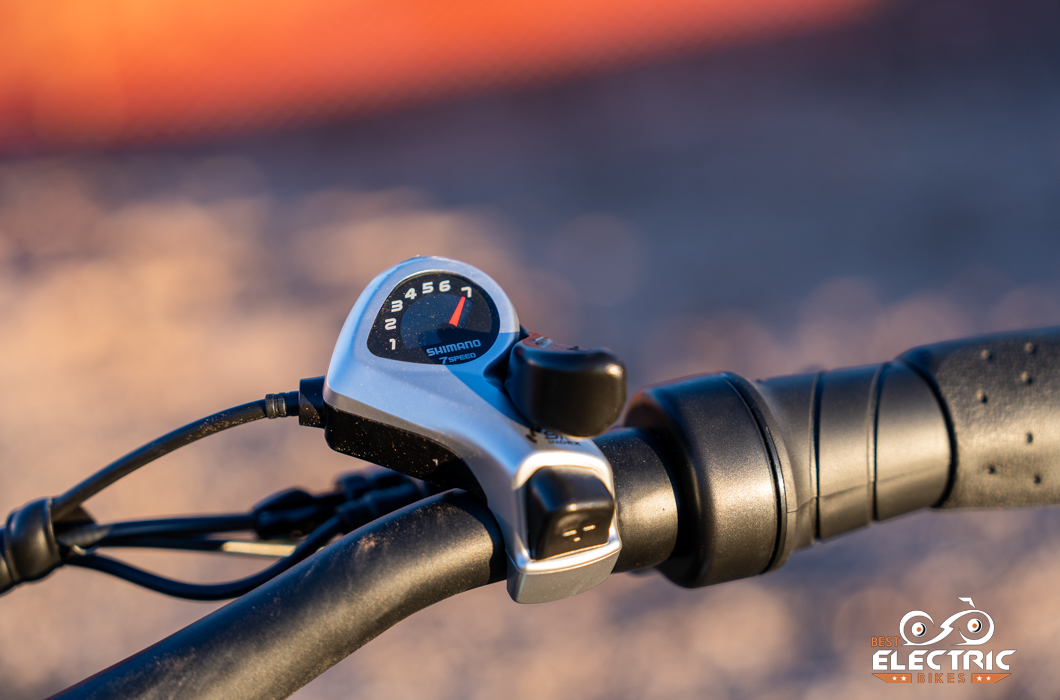 In-Depth Lectric XP 3.0 Review
Lectric XP 3.0 Review: Comfort, Handling, and Ride Qualities
One of the only features we saw consistently criticized on the XP 2.0 was the saddle. Not everyone liked the shape or the padding. The XP 3.0 is equipped with a new saddle and we found it to be a more comfortable alternative. And while a better saddle is nice and certainly contributes to overall comfort, Lectric Bikes has taken bigger steps to increase rider comfort on the XP 3.0. There are two other major changes.
The 40mm-travel suspension fork on the XP 2.0 has been replaced with a suspension fork with 50mm of travel. Now, 10mm may not sound like much—it's about the width of a man's fingernail—but it represents a 25-percent increase in travel for the fork. What this does is make the first part of the fork's travel more supple, making the ride feel even smoother. It's a meaningful change.
The XP 3.0 is also spec'd with a suspension seatpost. Set up correctly, a suspension seatpost will only compress when the bike hits a bump, like going over a driveway edge or speed bump. The travel is short enough that generally people don't even feel them move. They are usually adjustable by inserting an Allen wrench in a nut at the bottom of the seatpost.
One of our only points of criticism of the Lectric XP 3.0 is that the reach to the handlebar isn't adjustable beyond raising and lowering the handlebar mast. Smaller riders may be frustrated by a reach that is long enough to keep larger riders happy. We would have less issue with the reach were this not a one-size-fits-all frame. Unfortunately, the standard frame and the step-thru version share the same reach; often, we can recommend an e-bike's step-thru version as a way to increase comfort for smaller riders and less flexible riders.
The Lectric XP 3.0 is a very zippy-feeling e-bike. It's nimble and is terrific at steering around kids and strollers on bike paths, not to mention dogs on retractable leashes. On the open road, it's most comfortable between 10 and 15 mph; above 20 mph it can feel rather nervous and a bit quick-reacting.
The 20 x 3 in. tires offer a smooth ride and plenty of comfort. Running them at lower pressure—40-50 psi—can calm the handling and increase comfort, not to mention making the most of the traction they offer.
Lectric XP 3.0 Review: Motor, Battery, and Drivetrain Performance
The Lectric XP 3.0 is built with the same 500W brushless, geared hub motor found in the XP 2.0. The motor is pretty stout and produces 55Nm of torque, enough oomph to get it over most any hill.
While the motor appears to be the very same on both the XP 2.0 and XP 3.0, the way they are tuned, that is, the way the speeds the controller is set to accelerate riders to is far better with the XP 3.0. The XP 2.0 wasn't much assistance in either PAS 1 or 2, whereas the XP 3.0 goes roughly as fast in PAS 1 as the XP 2.0 did in PAS 3. Beyond that, there is a nice incremental climb through each PAS level with PAS 5 taking the rider into Class 3 speeds.
Another difference is that the XP 3.0 benefits from a noticeably larger battery—499Wh instead of 460Wh. That may not seem like much, but it's enough of an increase in battery size to give the XP 3.0 an estimated 10-mile increase in range, jumping from 35 mi. to 45 mi. on a single charge.
The XP 3.0 uses the same derailleur and shifter as the XP 2.0, but swaps the 14-28 freewheel for an 11-28. What this does is give the XP 3.0 just as much low-end gearing as the XP 2.0, but it makes the high gear substantially higher, and that addresses what might have been our biggest criticism of the XP 2.0. To go 20 mph in PAS 5, riders needed to pedal like crazy. Now a rider can pedal with a reasonable cadence and even go faster than 20 mph. Big win.
Lectric XP 3.0 Review: Braking, Safety & Warranty
With the Lectric XP 3.0, Lectric is still spec'ing the same mechanical disc brake, but they have replaced the 160mm rotors with 180mm rotors, which increases braking power notably. The difference is easy to feel at the lever. We believe riders will be well-served by this change. Many of the changes from the XP 2.0 to the XP 3.0 are terrific value-adds, but the new rotors genuinely increase a rider's control and safety.
One obvious question every potential buyer has regarding a folding bike is just how fool-proof the folding and locking mechanisms are. With the Lectric e-bikes, the spring-loaded latch snaps into place. There doesn't seem to be any opportunity to unfold the bike and have it hold its shape if the frame and handlebar mast aren't locked into place. There's no sitting on the saddle if it's not ready to be ridden.
The warranty on the Lectric XP 3.0 is one year on the frame, fork, all parts and factory labor. It's a thin warranty as they go, but Lectric is by no means alone on this.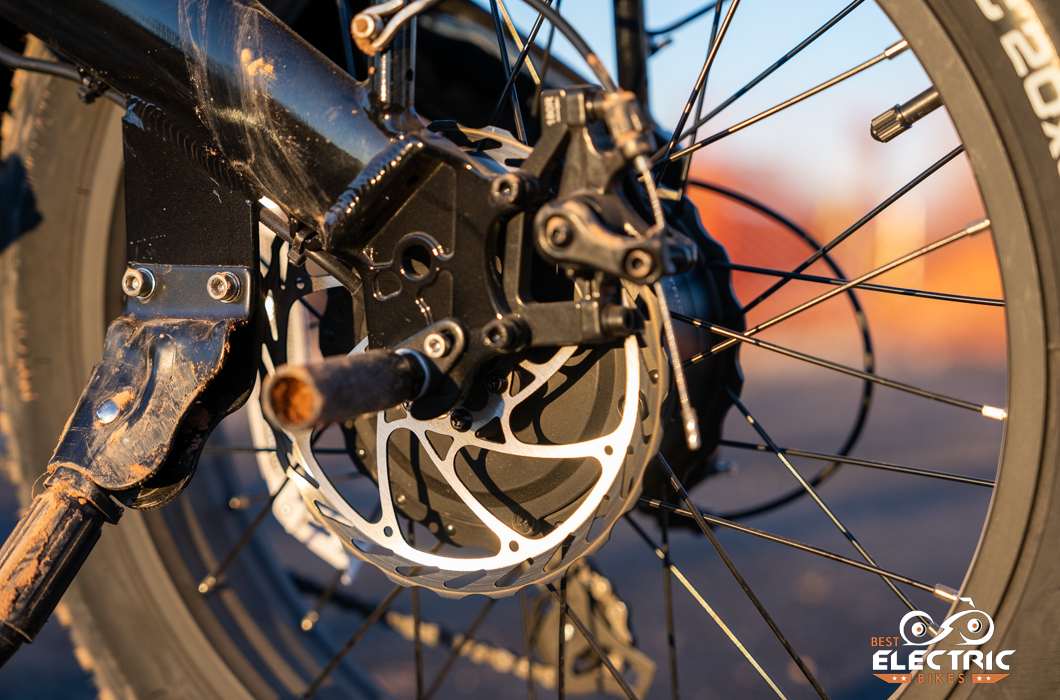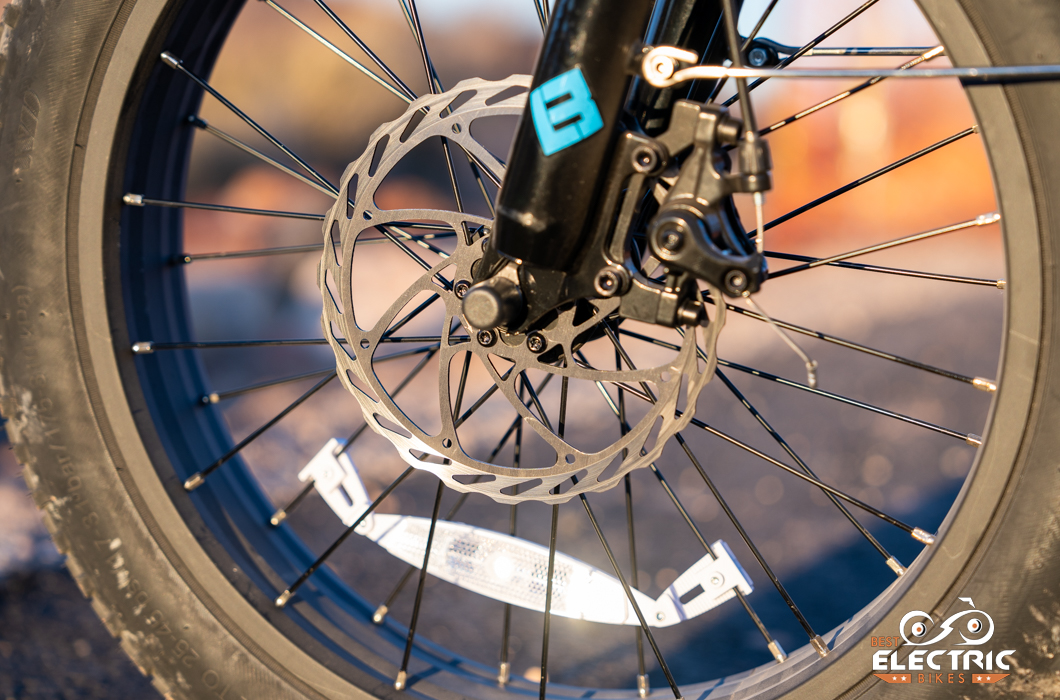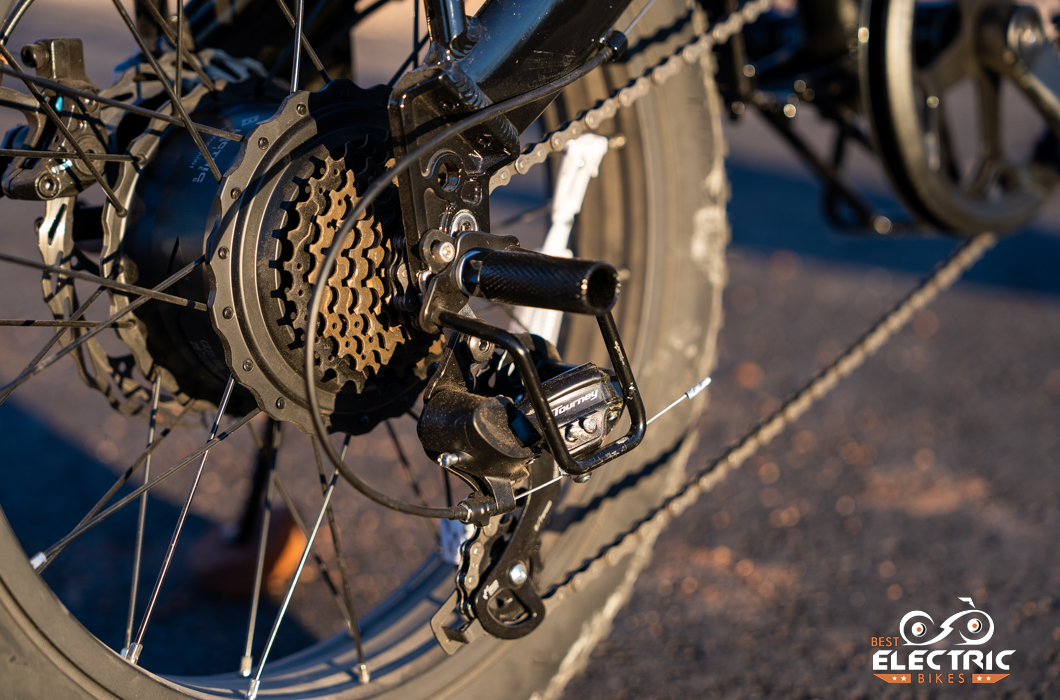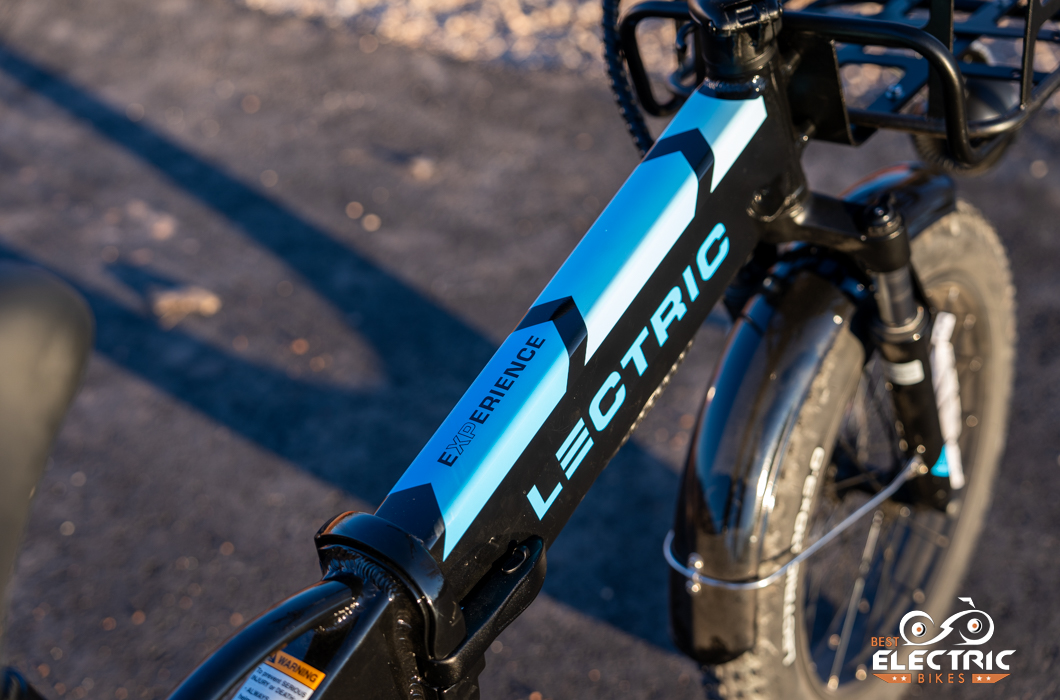 Lectric XP 3.0 Review: Recommendation/Final Verdict
Lectric had a massive hit with the XP 2.0. Following that up with another equally successful e-bike isn't easy; in fact, the odds are against it. The XP 3.0 combines an intelligent and convenient design with a great parts selection and a can't-be-beaten price that results in what we believe will be a runaway hit in 2023.
Each year we see e-bike affordability and value increase, much the way computers do. It wasn't long ago that we discouraged people from considering e-bikes in the $1000 range. Not only did Lectric introduce a quality e-bike at a price point that had previously only seen unreliable offerings, they've now doubled down with an even better e-bike for the same money.
We don't want to mislead anyone, though. This is not the ultimate e-bike by any means. But for now, it's the ultimate e-bike in this price range. What makes the Lectric XP 3.0 so noteworthy is that it competes on even ground with e-bikes that go for hundreds of dollars more.
The XP 3.0 would receive a good review from us for its value alone, but what makes this e-bike distinctive is that there are more reasons to buy it than the fact that it is affordable. Thanks to its folding frame, it's easy to store when not in use. And as we've pointed out, because it can ferry a child, it serves as a much more practical substitute for a car than other e-bikes in this price range. Parents should be aware that the rear rack is only long enough to carry one child, not two.
What may be the Lectric XP 3.0's greatest achievement is its ability to make buyers re-think their budget. After all, why spend more than is necessary? With their extensive selection of accessories, buyers can equip their XP 3.0 and still come out saving money compared to many other similar e-bikes. In short, few e-bikes can claim to compete with the Lectric XP 3.0 in terms of overall value.
Thank you for reading through our review of the Lectric XP 3.0. Still have further questions? Wondering how it compares to a similar e-bike we've reviewed? Let us know in the comments below!