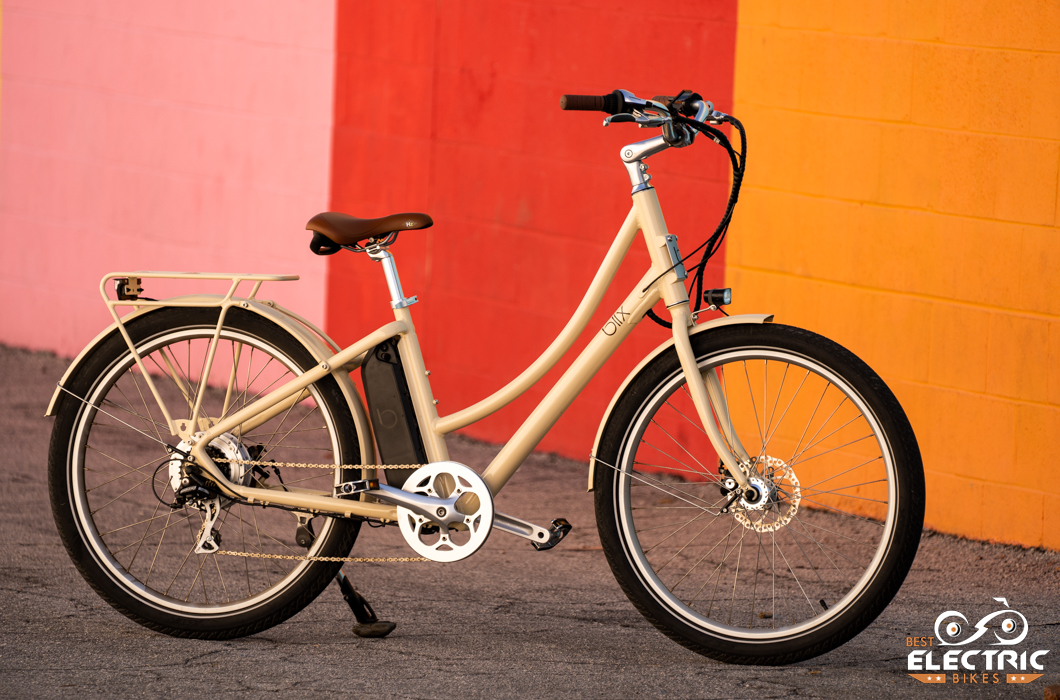 Blix Aveny Skyline Review: Intro
For many of us, the first commuter bikes we ever saw were those English 3-speeds. The rider sat as upright as if they were in a dining room chair. They had fenders that rattled like an aluminum can rolling in the gutter. And most had either a basket or a rack, if not both. They were so practical they could make someone forget how fun cycling can be. The Blix Aveny Skyline has the look and feel of those English 3-speeds, but updates every feature in a way that makes riding unforgettably enjoyable.
In our Blix Aveny Skyline review we will take a look at what makes this bike as much fun as it is practical. Let's start with the obvious: It's an e-bike, and e-bikes make it impossible not to smile. Those 3-speeds were made from steel and could flex in a way that made corners an uncertain affair. The Blix Aveny Skyline is made from aluminum, providing a lighter frame that handles better.
At every turn, the Blix Aveny Skyline is an upgrade from those bikes of yore. The brakes are more powerful, the gears more plentiful and wider ranging, the tires more flat-resistant and gentler riding and the saddle more comfortable. Let's take a look at why.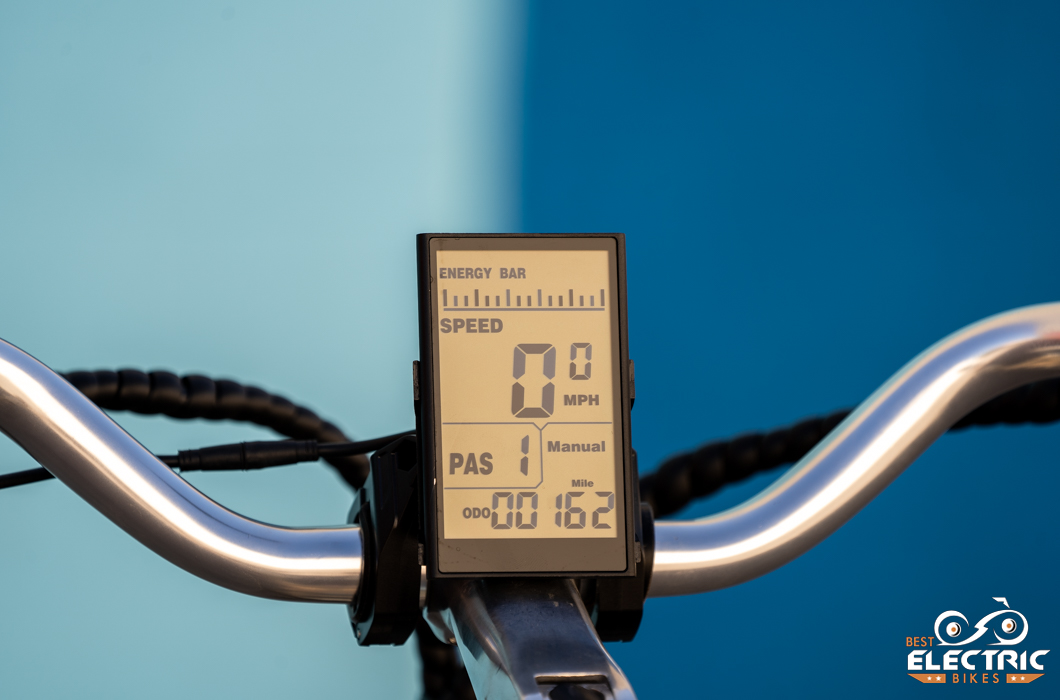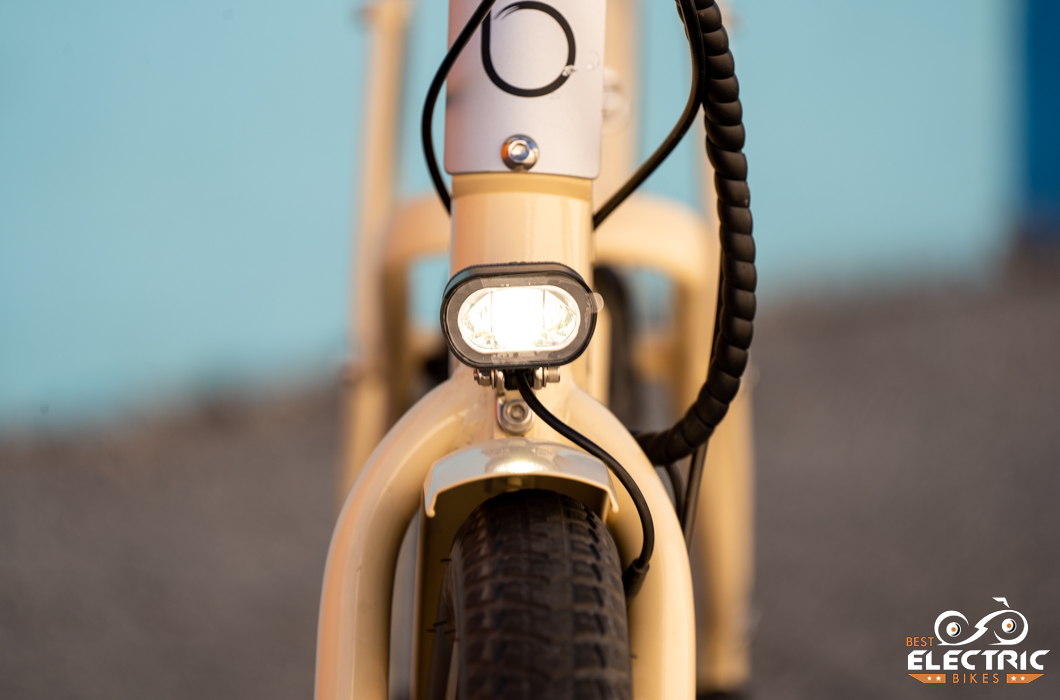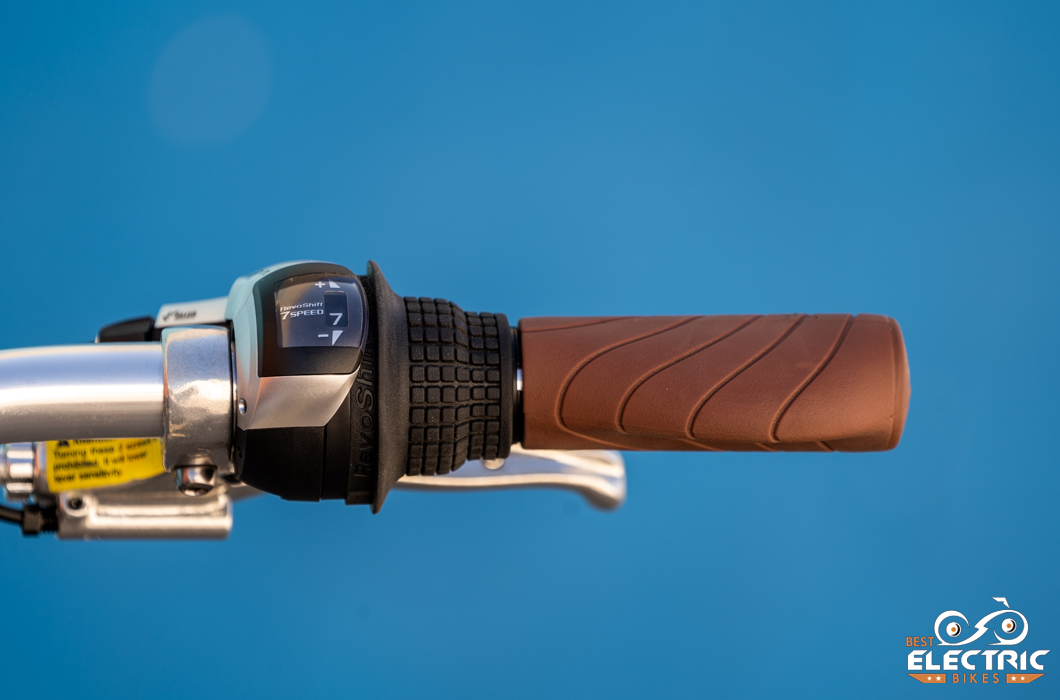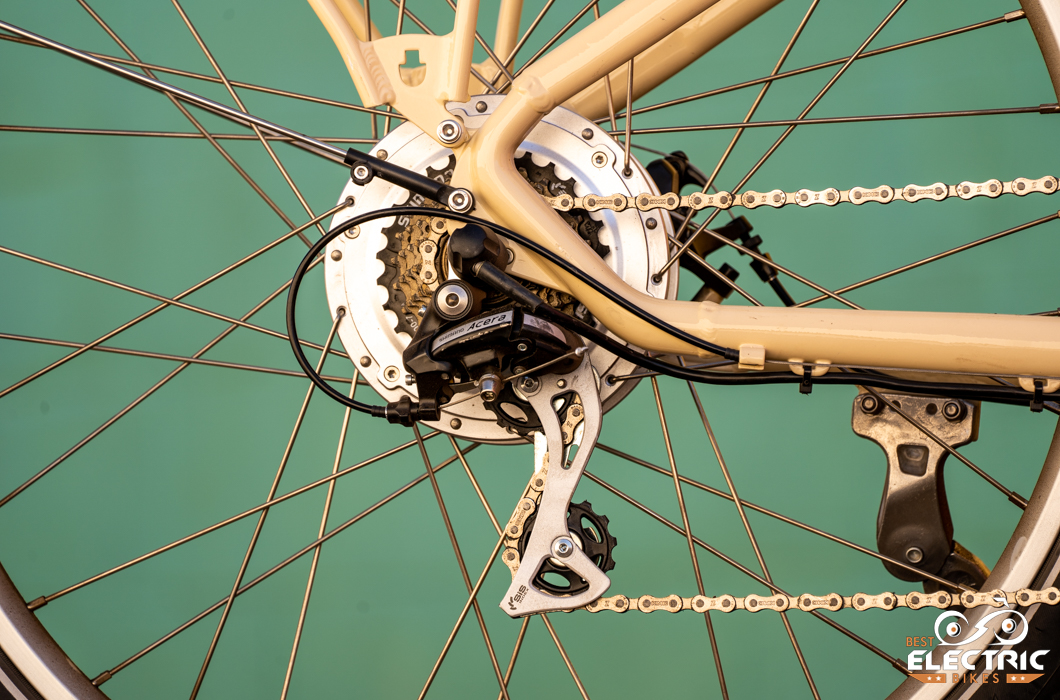 E-Bike Category: Commuter
Who the Blix Aveny Skyline Electric Bike Is For:
The Blix Aveny Skyline is a terrific bike for anyone planning to commute to work, run errands or even ride for exercise.
Blix Aveny Skyline Review Ratings:
***All ratings are relative to e-bikes of a similar style and price point***
| | |
| --- | --- |
| Speed/Acceleration | |
| Hill Climbing | |
| Battery Range | |
| Braking | |
| Construction Quality | |
| Handling | |
| Included Accessories | |
| Warranty & Customer Service | |
| Value | |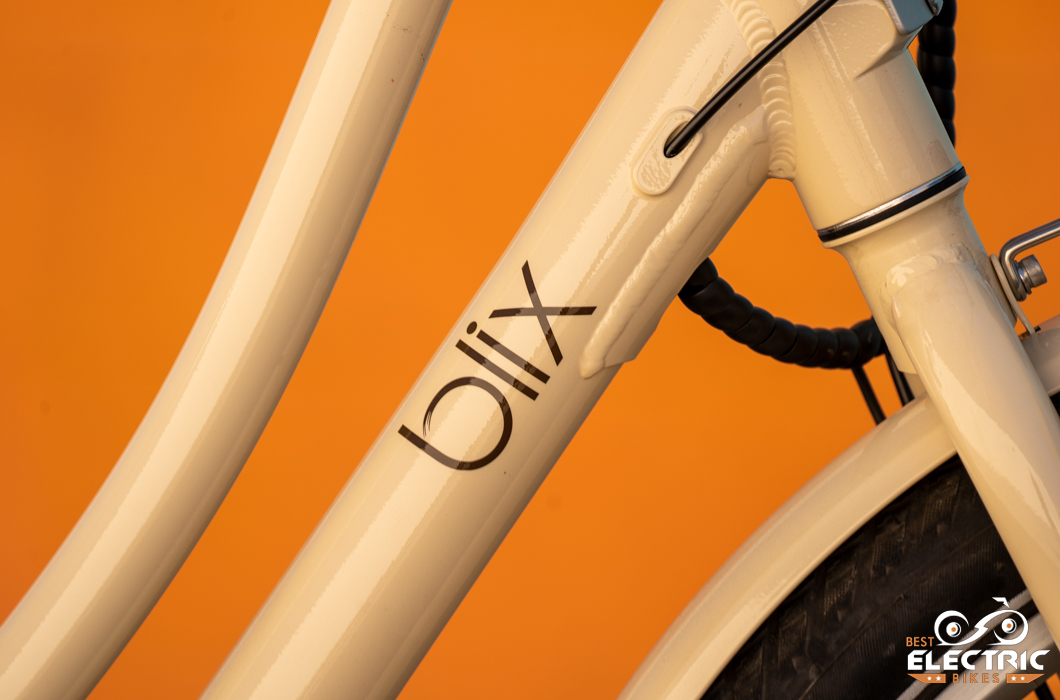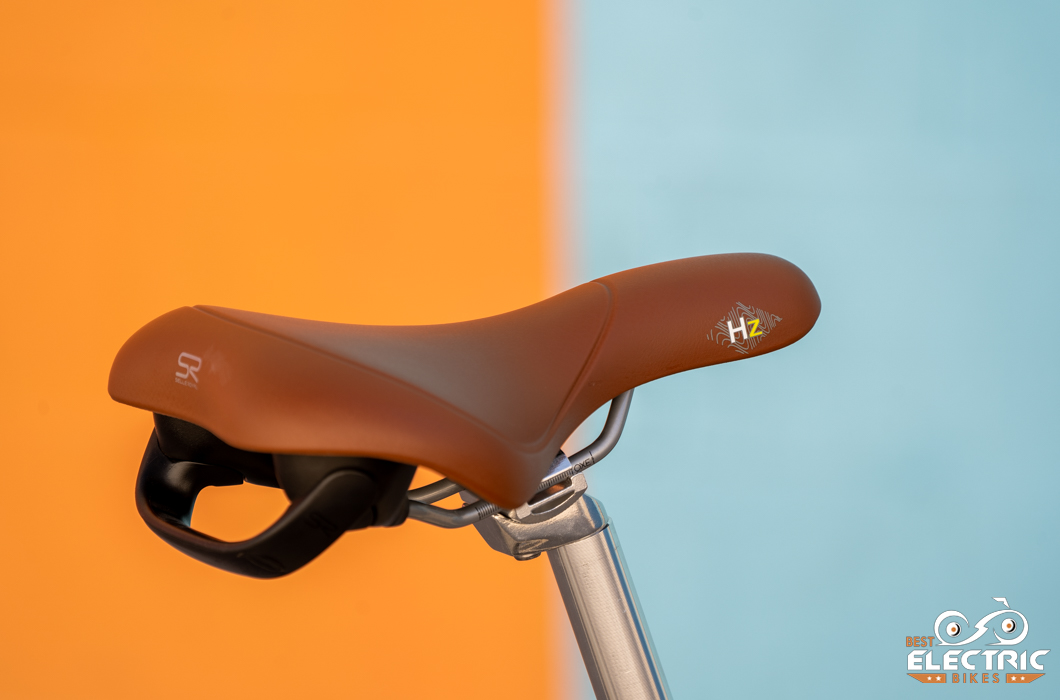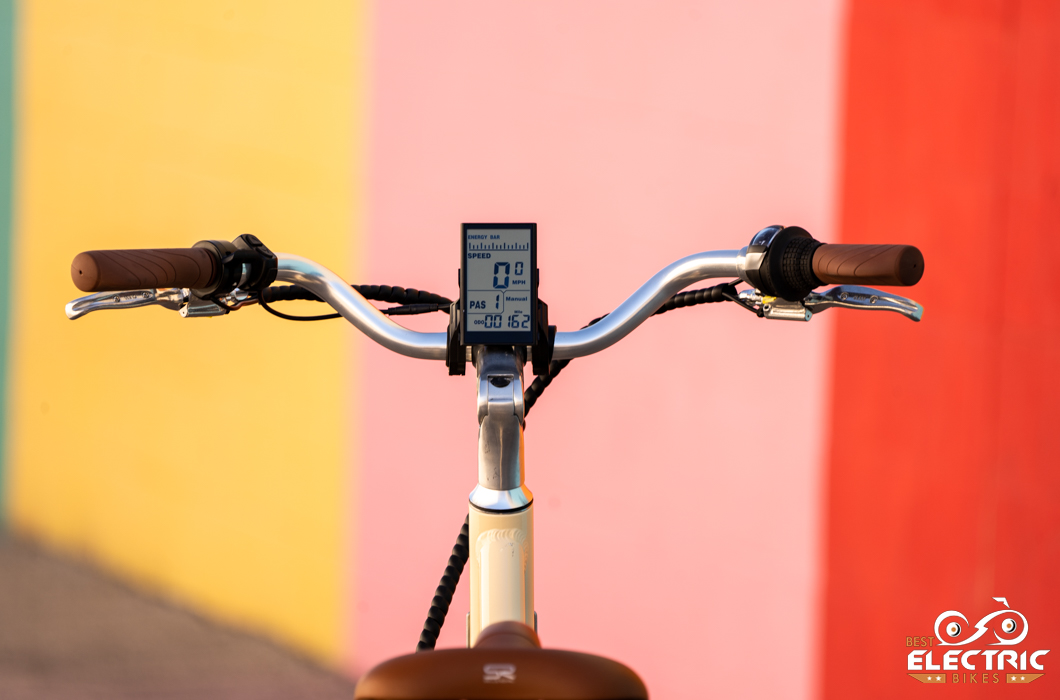 Blix Aveny Skyline Review: E-Bike Specs
Battery: 48V, 614Wh
Expected Range: up to 45 miles
Motor: 500W Brushless hub motor
Pedal Assist: 0-5 level pedal assist
Display: LED
Headlight: included
Taillight: included, lights up when braking
Frame: 6061 Aluminum
Fork: Steel
Fenders: Included
Kickstand: Included
Handlebars: Included
Grips: egonomic
Drivetrain: Shimano Acera 7-speed
Brakes: Tektro Akila mechanical disc with 160mm rotors
Pedals: Included
Saddle: comfort padded
Tires: 27.5 x 2.25 in., puncture-resistant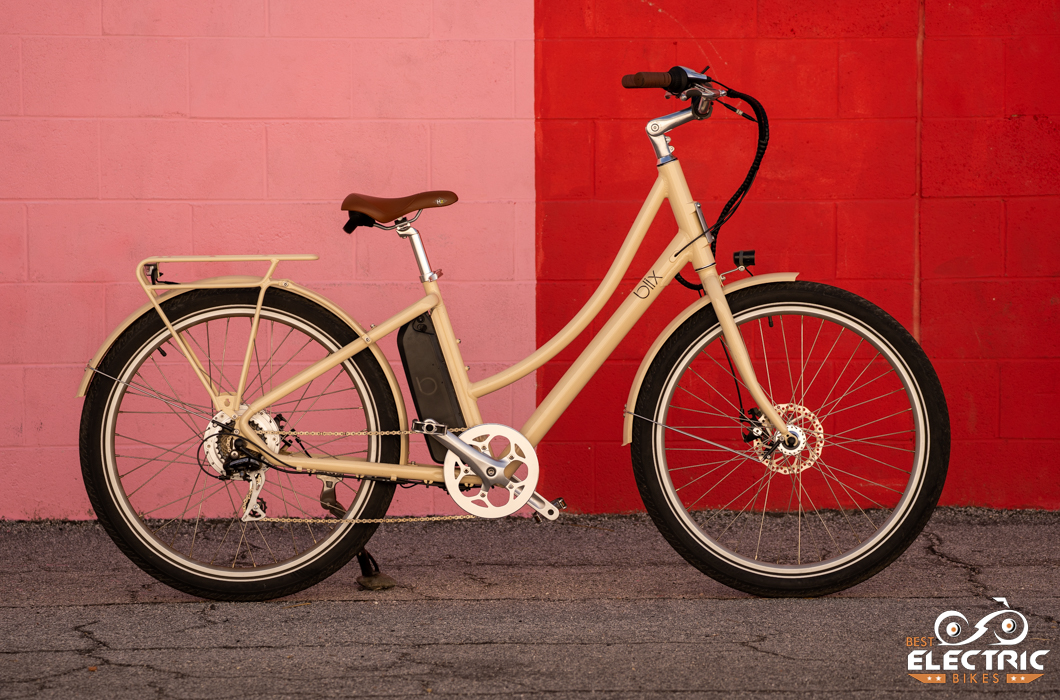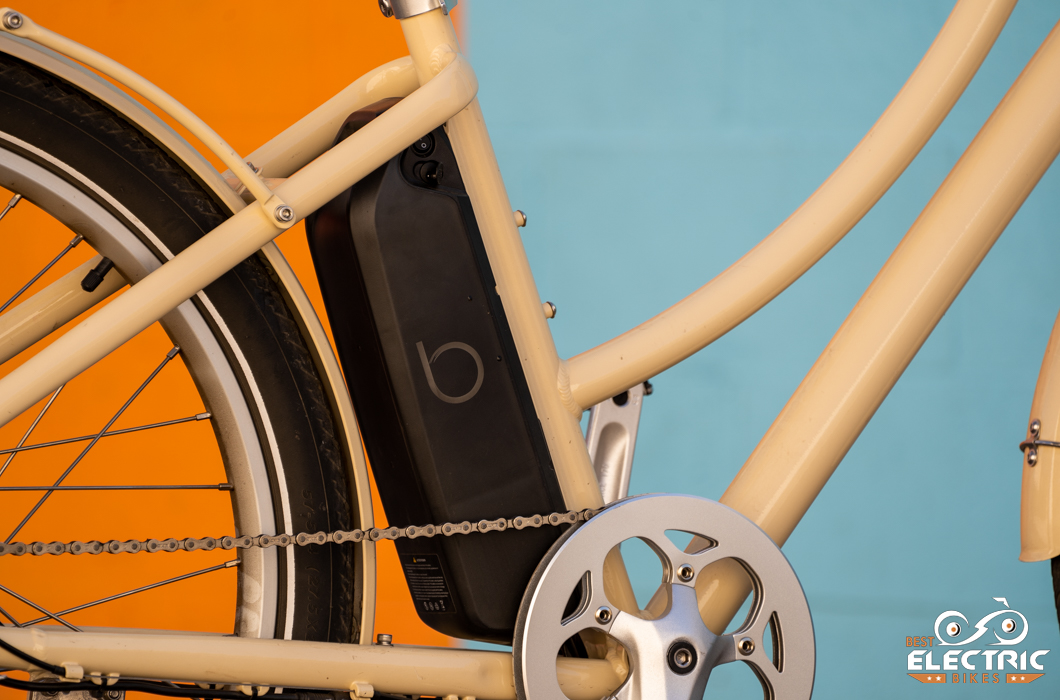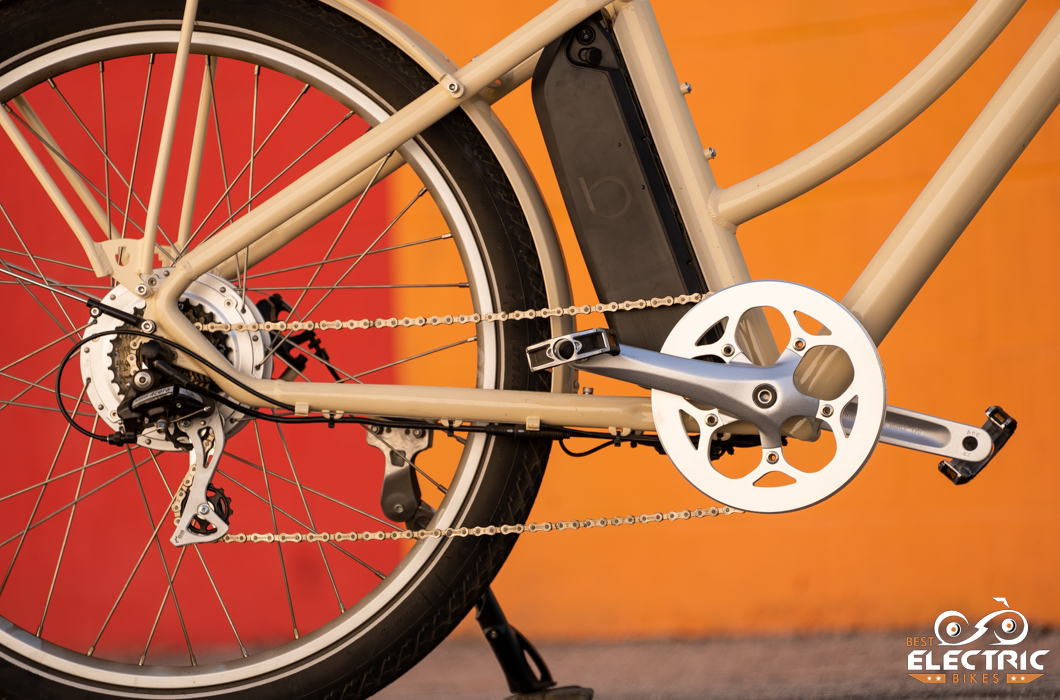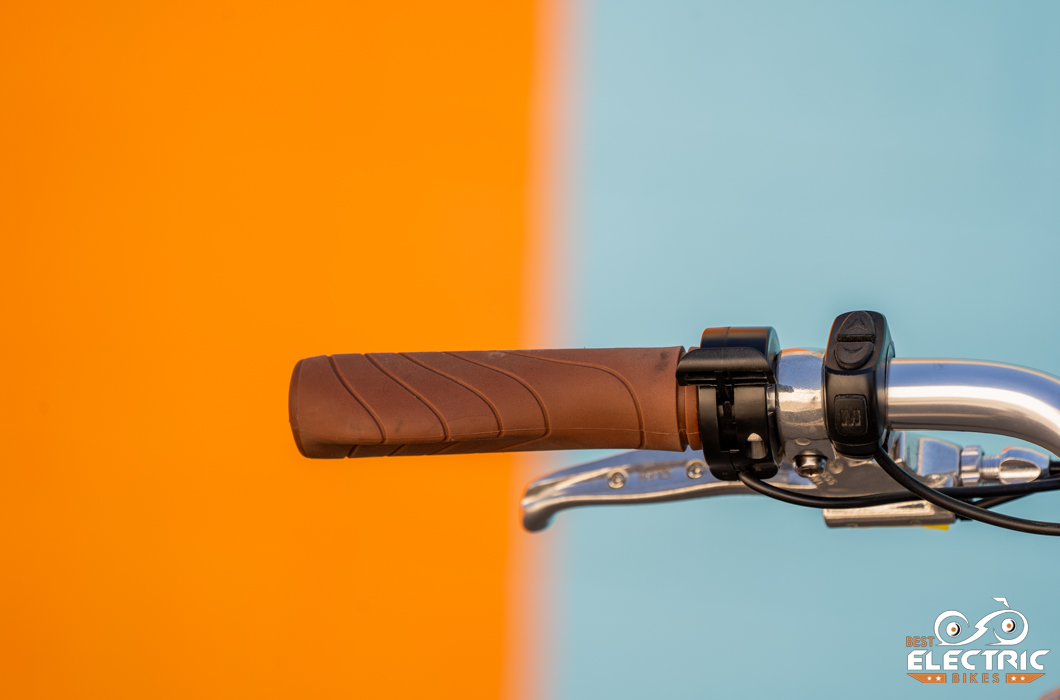 In-Depth Blix Aveny Skyline Review
Commuter e-bikes are meant to be comfortable for the rider. That's why the best in the category offer such an upright seated position and calm handling that still allows the rider to negotiate crowded bike paths and busy parking lots. The big saddle is well-cushioned and the back-swept bar is an easy reach. The aluminum frame and steel fork will give the rider a secure feeling, especially in turns.
With the battery positioned low and behind the seat tube, the bike's center of gravity is lower than most e-bikes, which makes it better balanced than many of its competitors. Also, the Blix Aveny Skyline has a slightly longer wheelbase than many commuters and even some cruisers, which contributes to its easy handling.
The standover height for the Blix Aveny Skyline is just shy of 19 in. We've definitely seen e-bikes with a lower standover height, but the overall design of this e-bike makes it very well suited to smaller riders; it's not often the one-size-fits-all e-bikes will fit riders less than 5 feet 5 inches.
Blix Aveny Skyline Review: Motor, Battery, and Drivetrain Performance
With its 500W brushless hub motor, the Blix Aveny Skyline has power enough to perform well as a Class 2 bike with a maximum assist speed of 20 mph. The thumb throttle can relieve tired legs, too.
The 48V, 614Wh battery holds quite the charge. Blix estimates that most riders will cover 25-45 mi. per charge, depending on the assist level.
Another major difference between the Blix Aveny Skyline and those 3-speeds of old is that this is spec'd with a 7-speed Shimano drivetrain which will make getting over hills a good deal easier. And while the 500W motor is powerful, this is an e-bike that will need some help to reach the tops of hills; throttle alone isn't quite enough.
Blix Aveny Skyline Review: Braking, Safety, Customer Service & Warranty
Of the many options we see with e-bikes, a brake upgrade is uncommon. It's not hard to visualize if an accessory package with fenders, lights and a rear rack—items that come standard on the Blix Aveny Skyline—might be useful. A bigger motor or a second battery are likely to either enjoy immediate appeal, or not. But offering a brake option puts the rider in the position of trying to guess if they need more powerful brakes, and what sort of use or user warrants more powerful brakes.
That's a relatively minor concern, though. The mechanical disc brakes that come standard and pair with 160mm rotors are a quantum leap better than the caliper brakes that came on 3-speeds.
The bottom line with brakes is that riders need to feel confident that they can stop quickly and easily modulate their speed with the brakes. The mechanical discs spec'd are definitely sufficient.
Blix has a reputation for providing high-value bikes. The finishes are durable and the components selected display real quality. We don't have any direct experience with their customer service, but their reviews for the Blix Aveny Skyline on their web site are almost entirely positive.
The warranty at Blix is one year on parts, labor and frame. We prefer to see a longer warranty on a frame; many of the big bike brands still offer a lifetime warranty on bikes with metal frames (as opposed to carbon fiber). Blix does offer a terrific extended warranty plan for either two years or three years that will not only cover any possible defects, but also normal wear and tear. The three year plan is likely the way to go because many riders will need three years before they start to wear out components.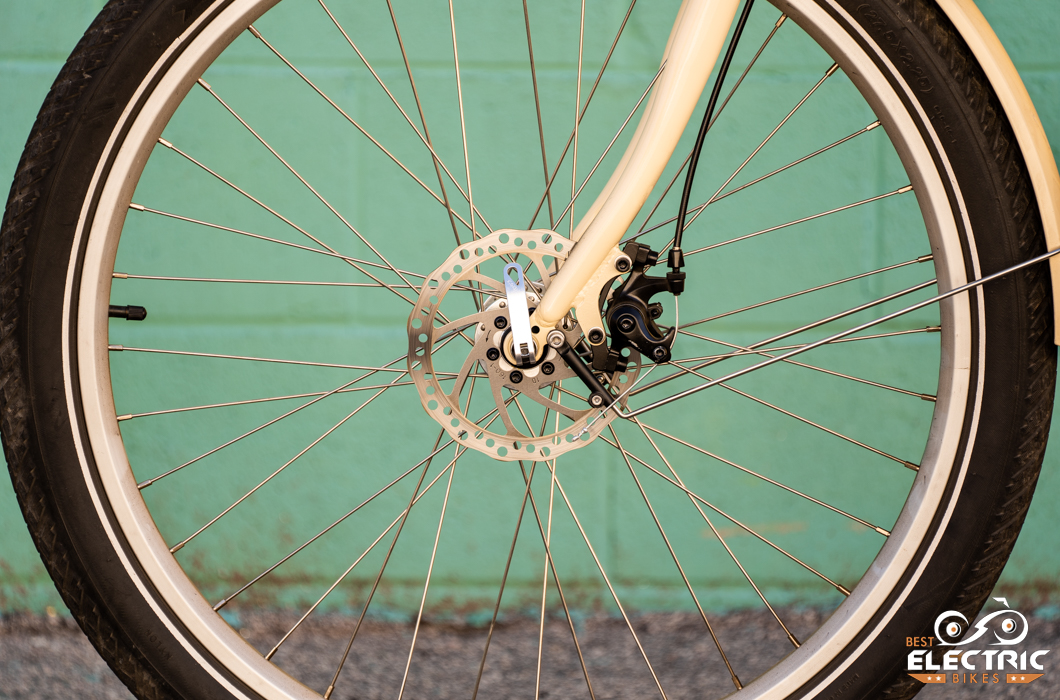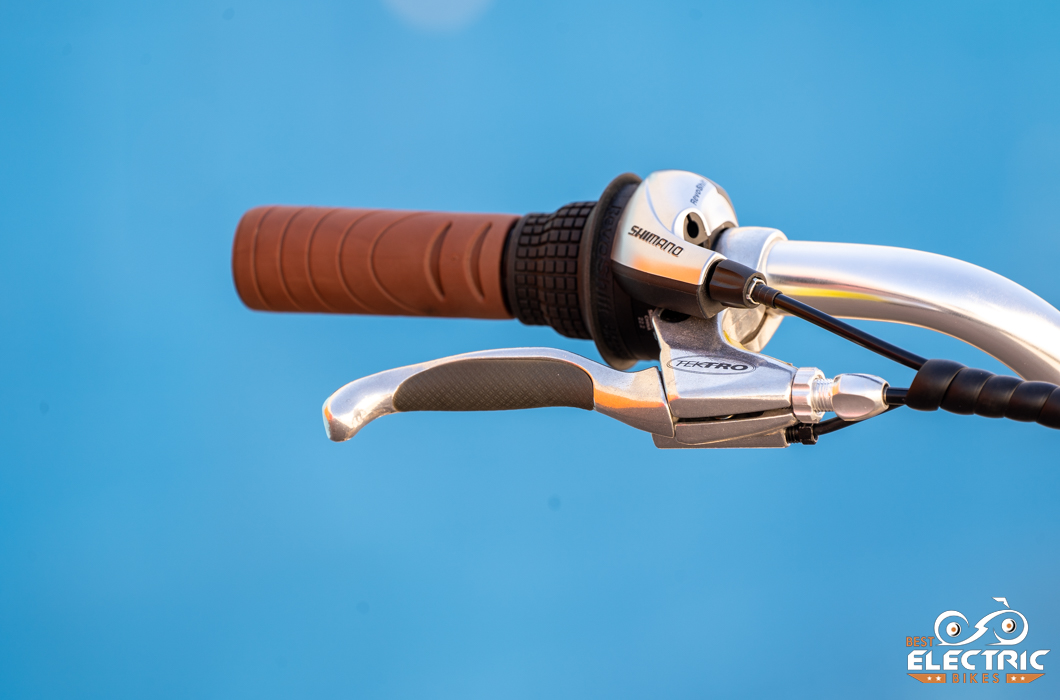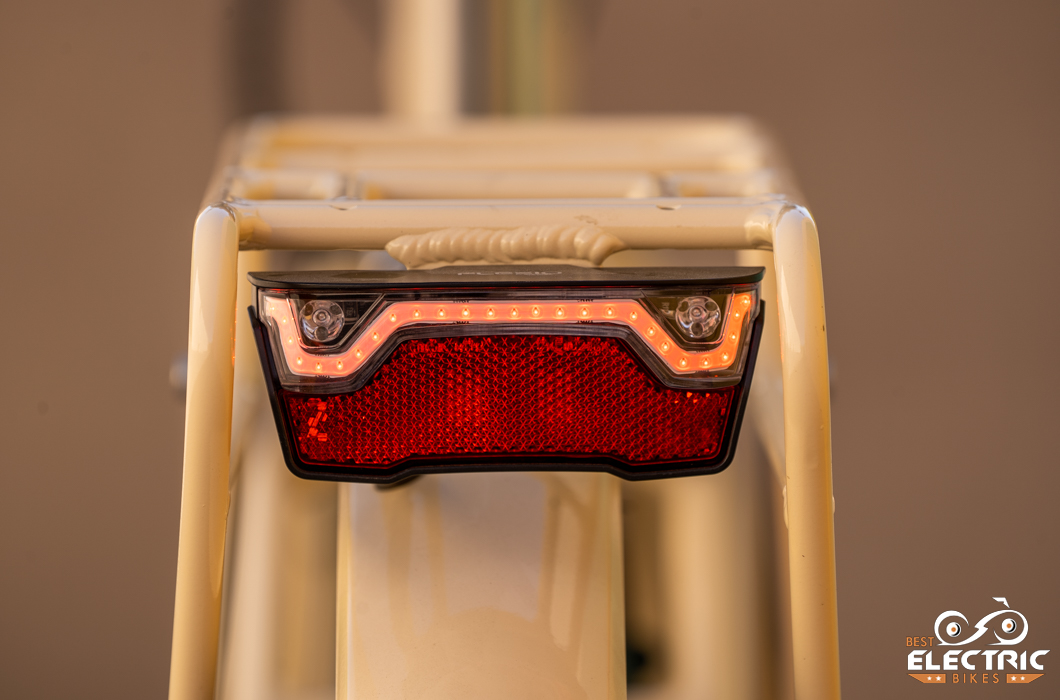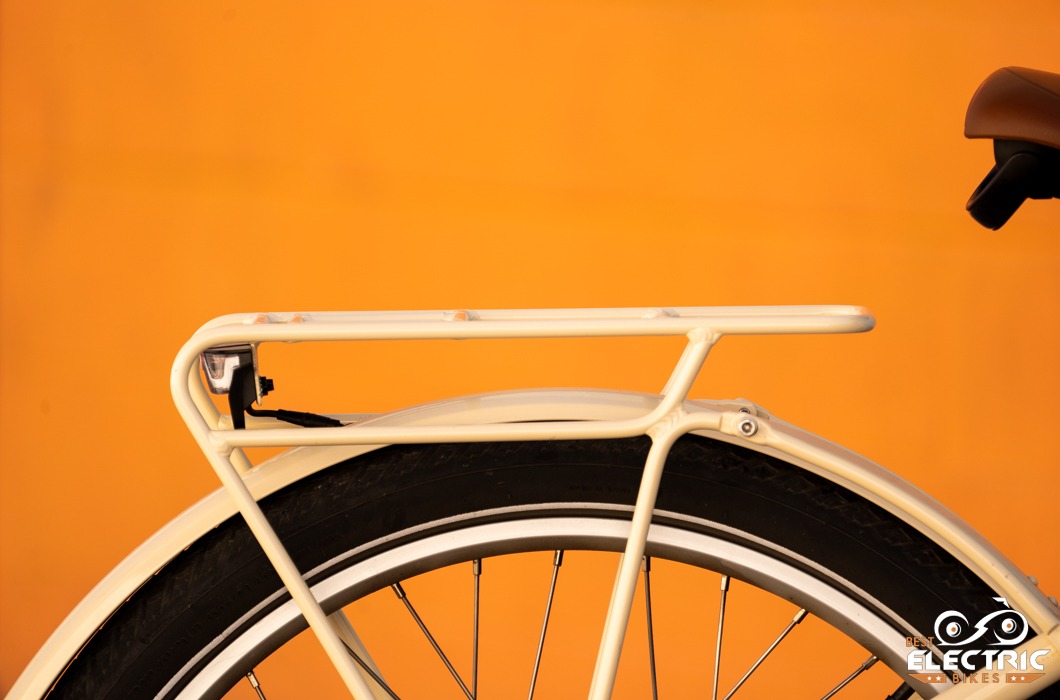 Blix Aveny Skyline Review: Recommendation/Final Verdict
Here's the takeaway at the end of our Blix Aveny Skyline review: it is the English 3-speed of the 21st century. This is an e-bike that benefits from a great many technological improvements, the most important of which is, of course, the 500W motor that makes every ride so enjoyable.
We like that Blix makes the Aveny Skyline commute-ready with fenders, lights and a rear rack. Even so, Blix offers a great selection of accessories including baskets for the front and rear and as well as a front rack. The front rack or basket mounts easily to the head tube via the three bolts that hold the head tube badge. And parents will appreciate the kid-carrying setup for when they outgrow traditional child seats.
The display is a fairly simple LED screen, but it's large enough to show plenty of important information like current speed, battery charge level and assist level.
We think the mechanical vs. hydraulic disc brake option will likely confuse buyers, but there's no need; the mechanical disc brake will serve all but the heaviest riders.
We maintain that no bike is truly one-size-fits-all; every bike will fit a range of riders. What we like about the Blix Aveny Skyline is how the bike does a better job than most of fitting smaller riders. This is one bike that will fit riders in the 5-feet-6-inch to 5-feet-1-inch range.
One of our favorite features of the Blix Aveny Skyline isn't even found on the e-bike; the extended warranty combined with Velofix mobile bike shops means that service is likely to be no-cost and hassle-free for those who make the purchase.
Among e-bikes in the sub-$2000 range, the Blix Aveny Skyline is a terrific option.
Thank you for reading through our review of the Blix Aveny Skyline. Still have further questions? Wondering how it compares to a similar bike? Leave us a question in the comments below and the team at BestElectricBikes.com will answer!