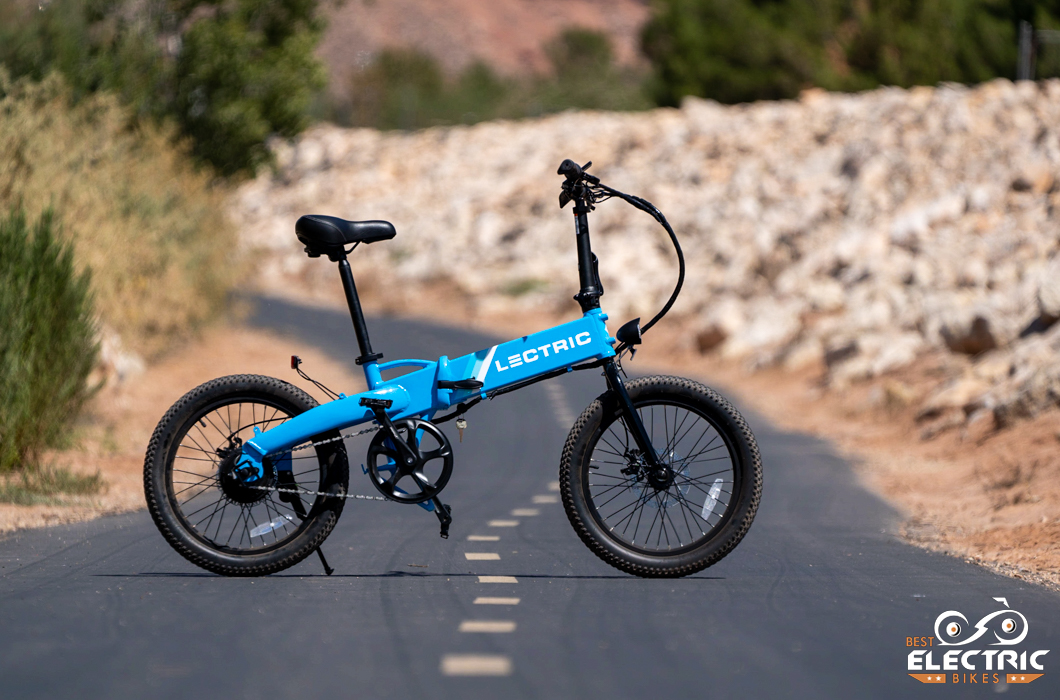 Lectric Bikes XP Lite Review: Intro
Of the many e-bike brands we review, one of the brands that most consistently impresses us is Lectric Bikes. They have consistently delivered quality e-bikes that don't cost an arm and both legs. Lectric has introduced a new model, the XP Lite that takes their ultra-popular XP 2.0 and shaves expense wherever possible, resulting in their least expensive bike yet. In our XP Lite review we will examine how they managed to build an e-bike that retails for less than $1000 that we are willing to recommend.
Look, we get it; contemporary life is expensive. Discount retailers like Wal-Mart wouldn't be so popular if we didn't have such a compelling reason to save money whenever possible. Arguably the number one question our crew here at Best Electric Bikes receives is: Who makes a good but affordable e-bike? Lectric Bikes has been a reliable answer for several years, but now with the XP Lite, they have moved into a category of affordability that will leave other manufacturers scrambling to keep up.
So let's answer the obvious question: How does the XP Lite differ from the XP 2.0? The XP Lite uses the same frame, handlebar mast, wheels, tires and seat as the XP 2.0, but then substitutes a smaller hub motor and battery, a simpler drivetrain, and a rigid steel fork. They also eliminated the fenders and rear rack. The result is an e-bike that saves the buyer a couple of Ben Franklins.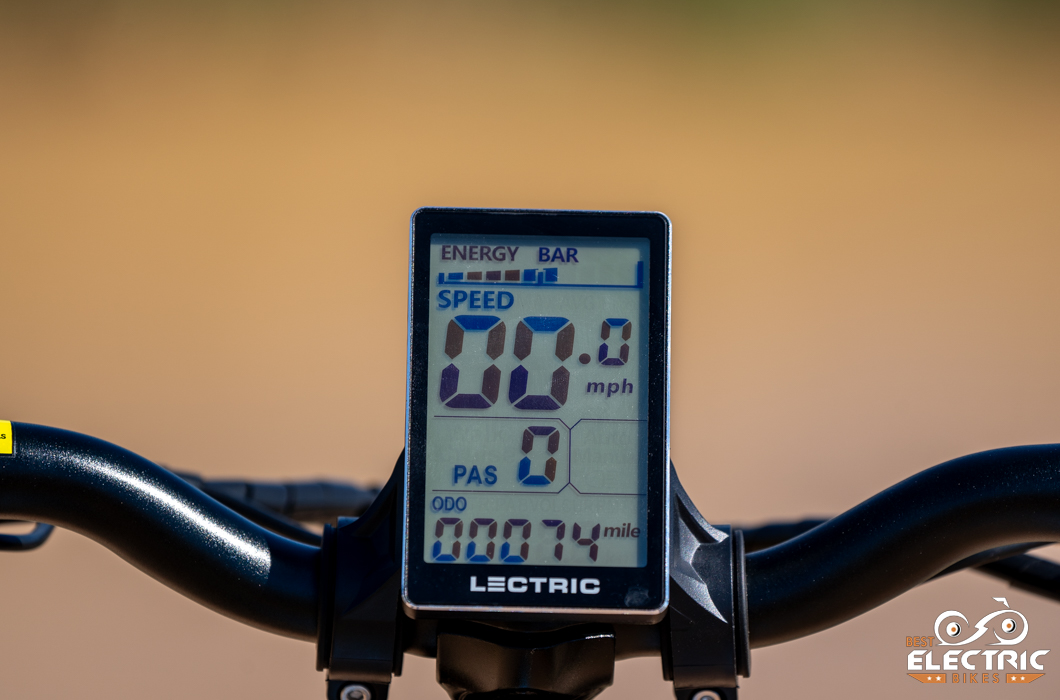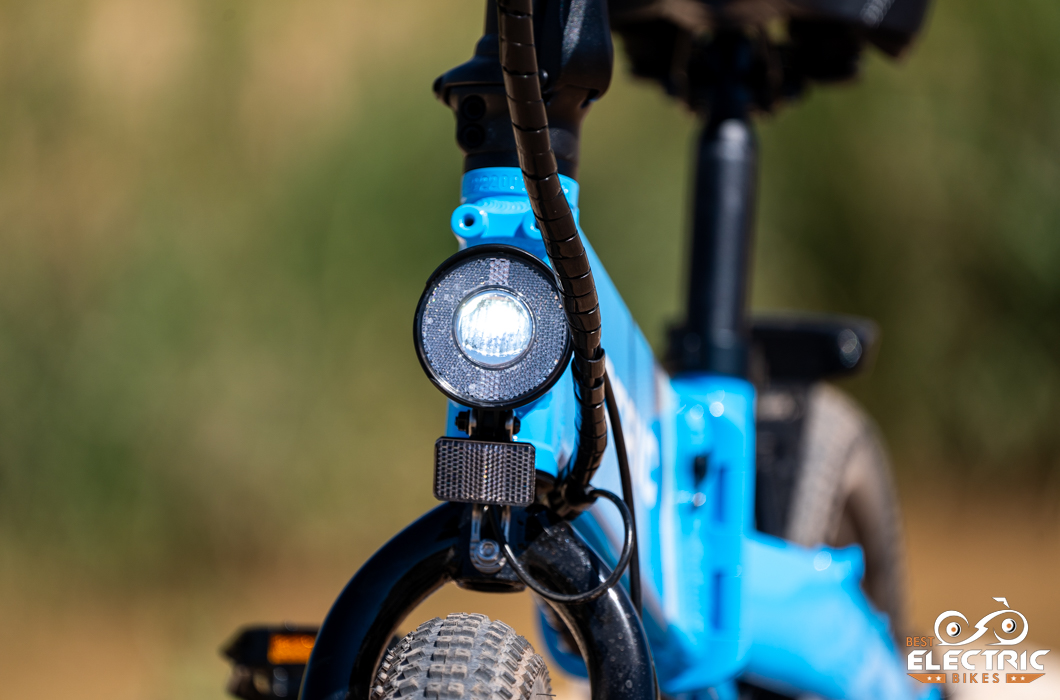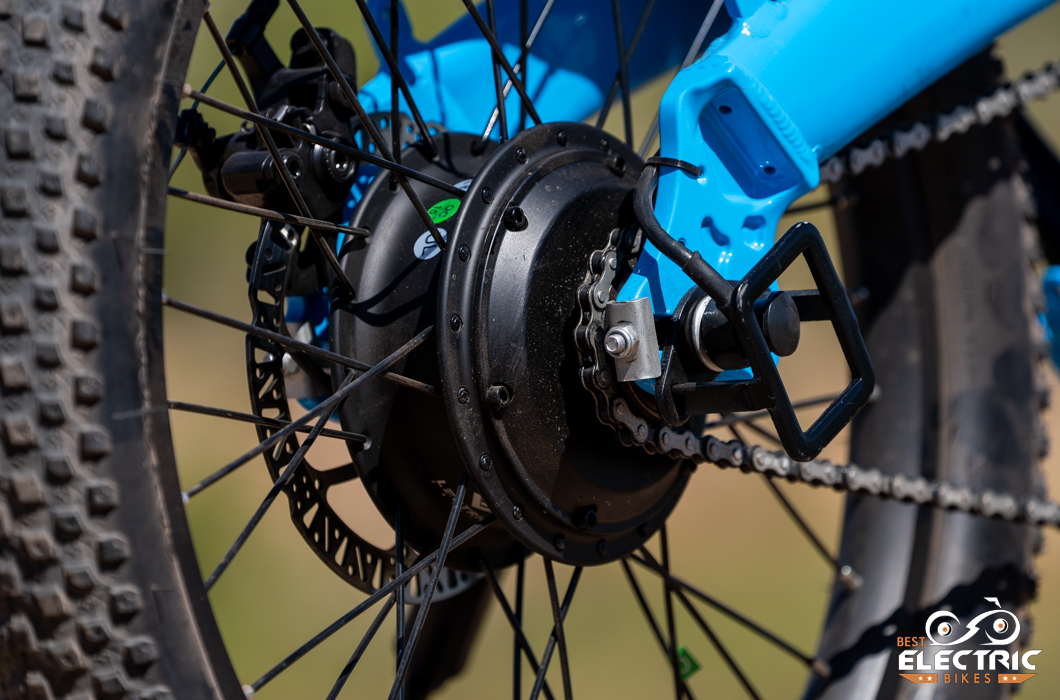 E-Bike Category: Folding E-Bike
Who the Lectric XP Lite Electric Bike Is For:
The XP Lite is ideal for anyone wishing to purchase an e-bike but is on a tight budget.
Lectric XP Lite Review Ratings:
***All ratings are relative to e-bikes of a similar style and price point***
| | |
| --- | --- |
| Speed/Acceleration | |
| Hill Climbing | |
| Battery Range | |
| Braking | |
| Construction Quality | |
| Handling | |
| Included Accessories | |
| Warranty & Customer Service | |
| Value | |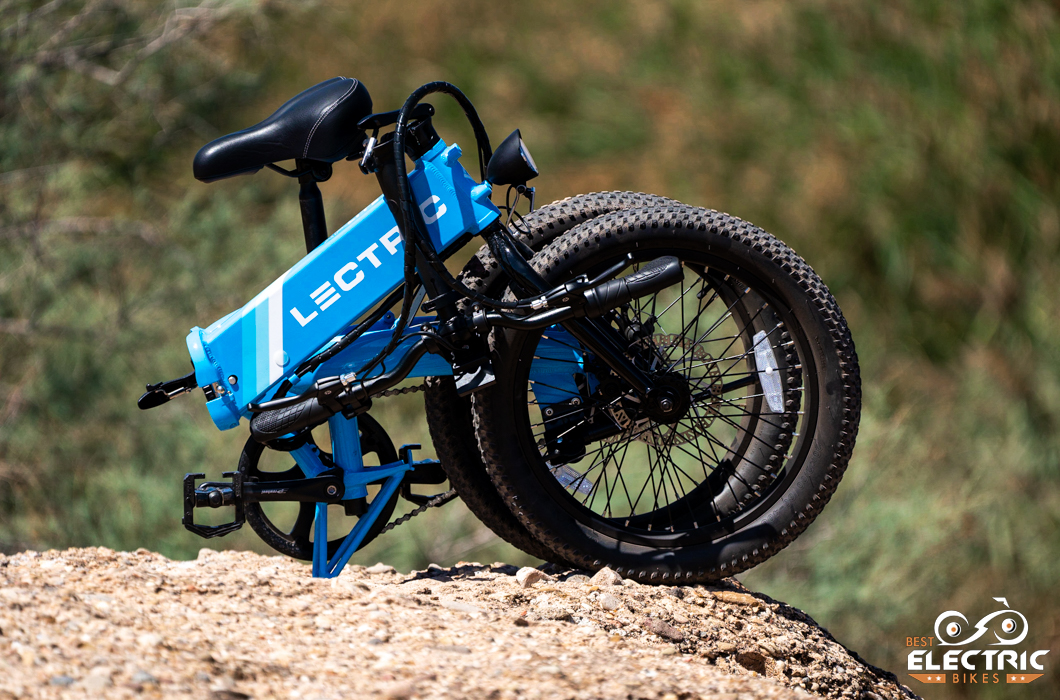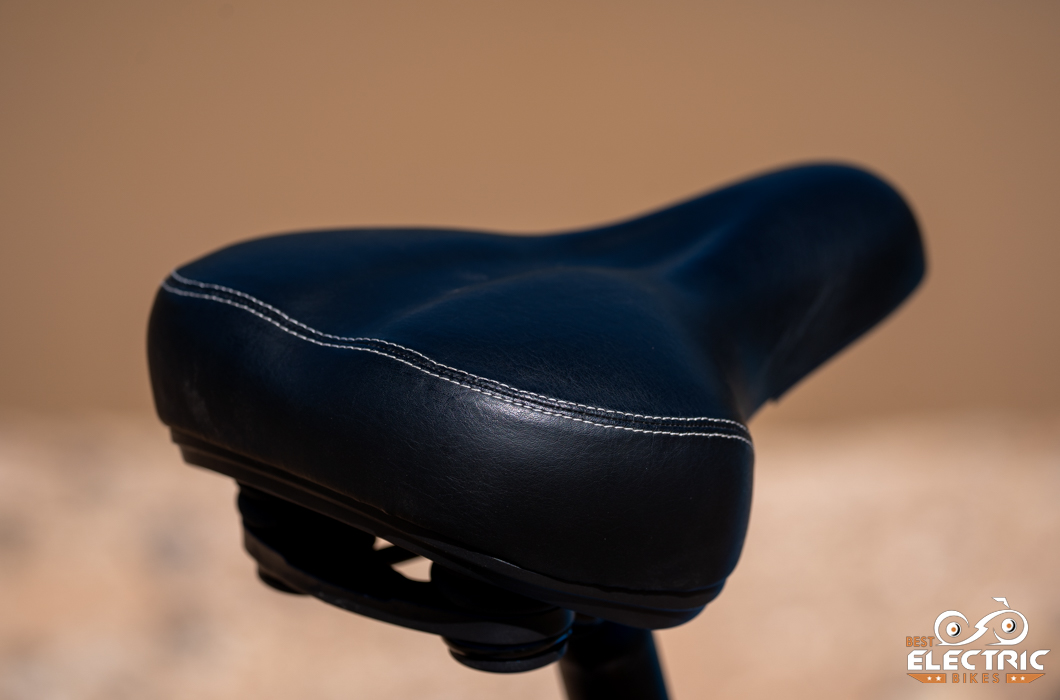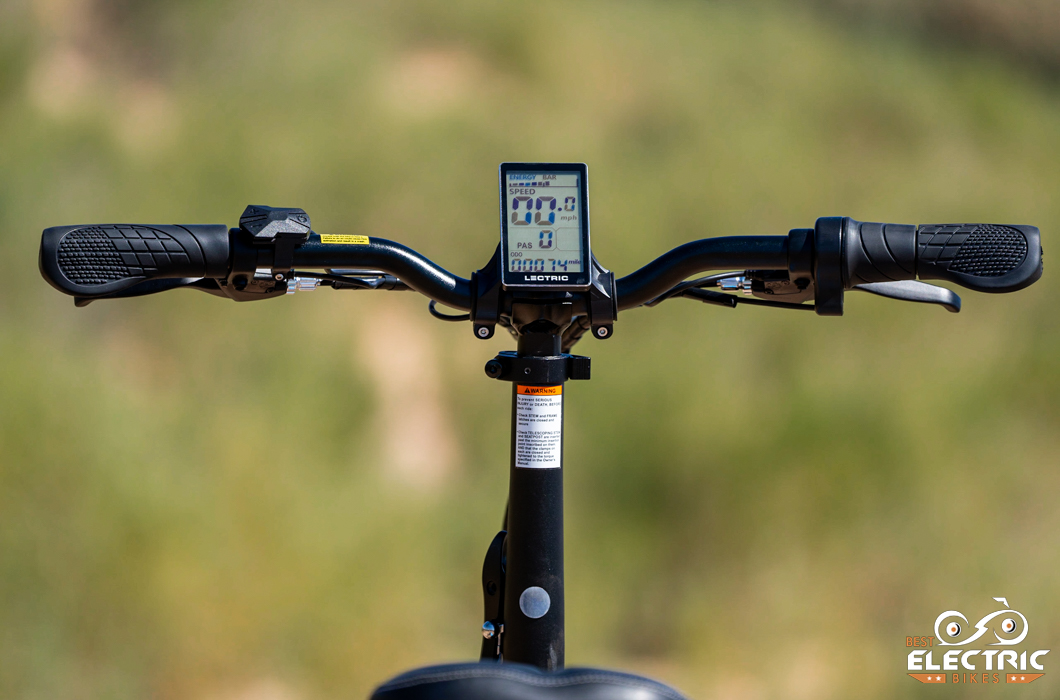 Lectric XP Lite Review: E-Bike Specs
Battery: 48V, 374Wh
Expected Range: up to 40 miles
Motor: 300W Brushless hub motor
Pedal Assist: 0-5 level pedal assist
Display: LED
Headlight: Included
Taillight: included, lights up when braking
Frame: 6061 Aluminum
Fork: Steel
Fenders: N/A
Kickstand: Included
Handlebars: Included
Grips: egonomic
Drivetrain: Single speed
Brakes: Mechanical disc with 160mm rotors
Pedals: Included
Saddle: comfort padded
Tires: 20 x 2.4 in., puncture-resistant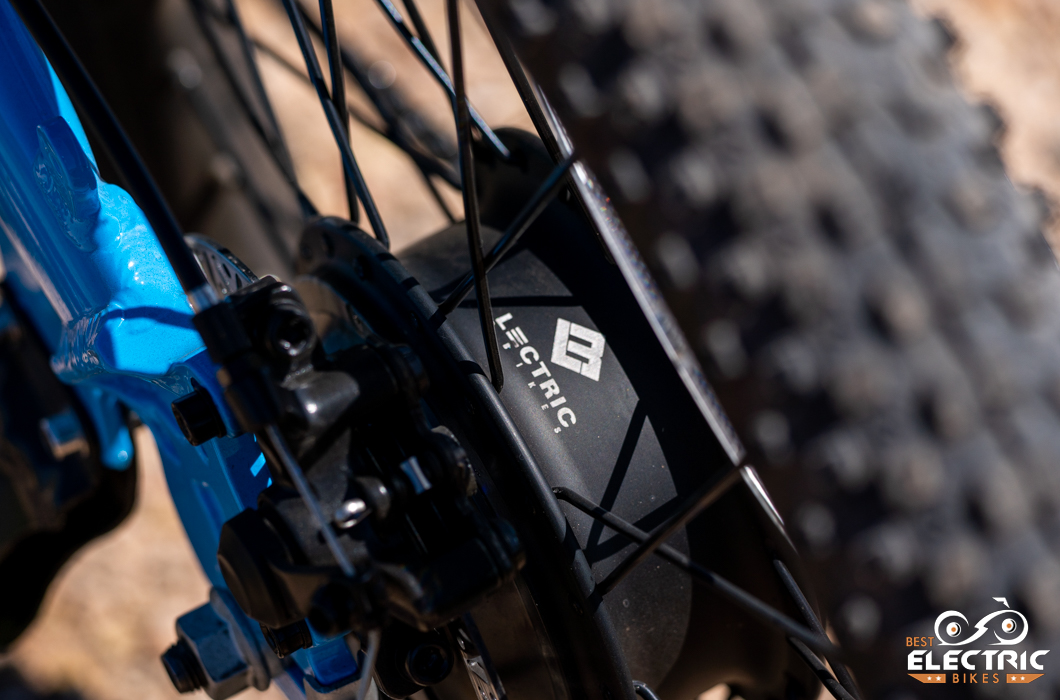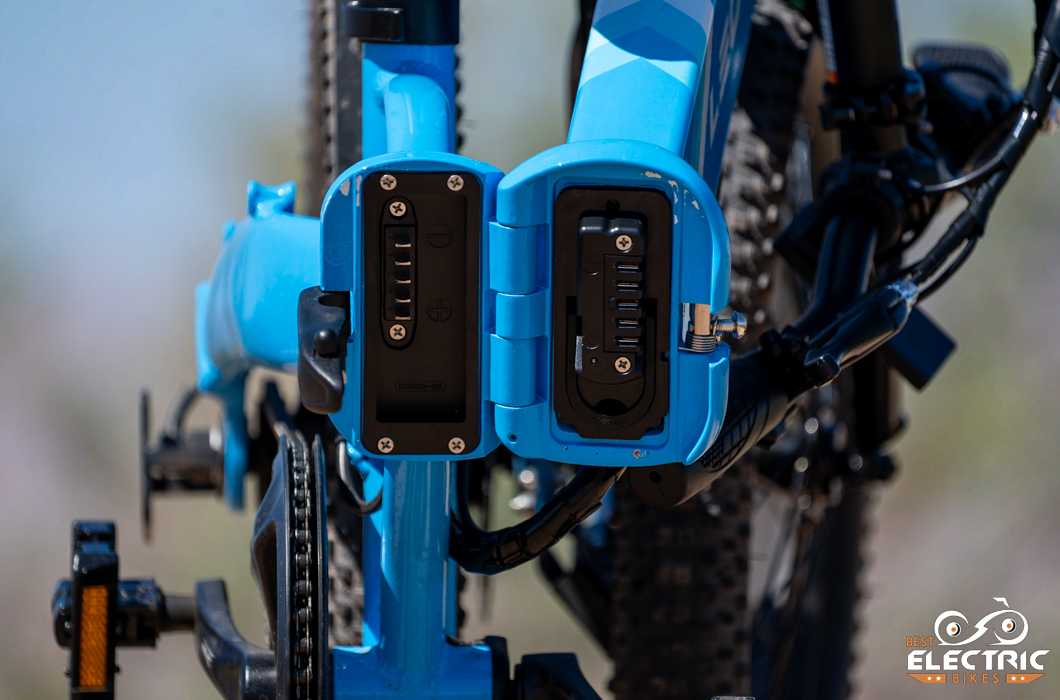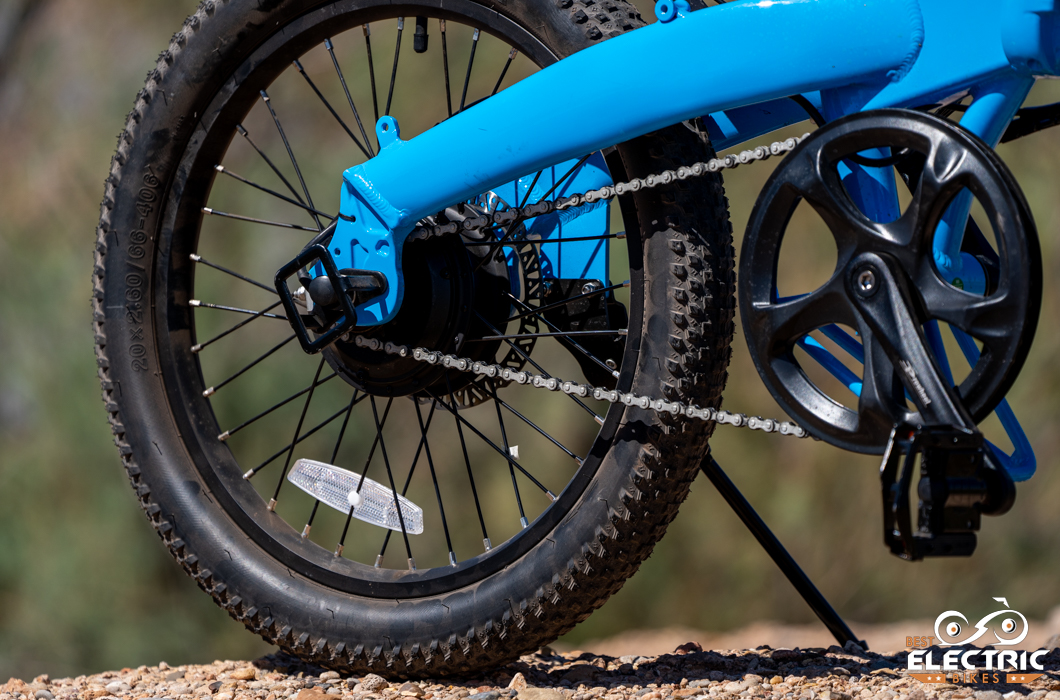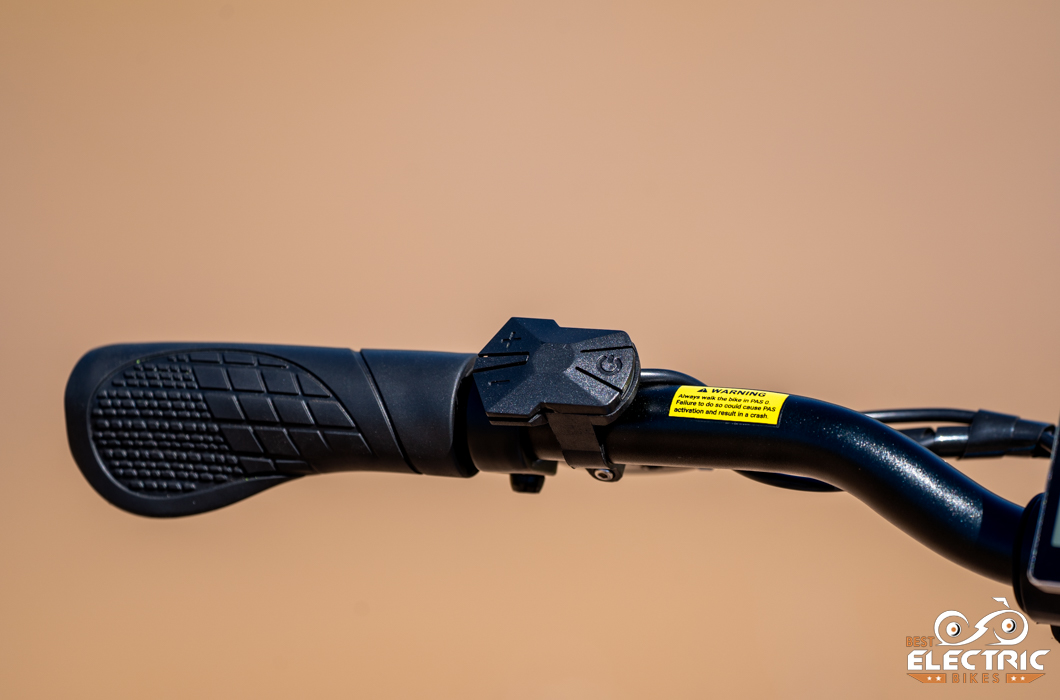 In-Depth Lectric XP Lite Review
Lectric XP Lite Review: Comfort, Handling, and Ride Qualities
Every nice thing we ever wrote about the comfort and handling of the XP 2.0 applies to the XP Lite for one simple reason: In many ways, this is almost the same e-bike. In terms of ride quality and comfort the only changes are that the XP Lite has a steel fork, which will make the handling a bit more crisp and not quite as plush riding and the tires are narrow (some XP Lites will come with 2.4-in.-wide tires while others will come with 2.6-in.-wide rubber—supply chain issues are still a thing).
The XP Lite, like the XP 2.0 is a nimble ride, good on bike paths when steering around other bikes, pedestrians and kids on scooters—not to mention the occasional dog. The sweet spot in its handling is from roughly a jogging pace to a full sprint—say, from 8 mph up to about 16 mph. Though this is a Class 2 e-bike, it begins to feel a bit nervous as it approaches 20 mph, in part due to that maneuverability at lower speeds.
Because it uses the same folding frame as Lectric's XP 2.0, the XP Lite has all the same attachment points for racks and fenders, so it has the same versatility as its more expensive sibling.
One selling point to the simplified spec on the XP Lite emerges from the e-bike's light weight. Fewer parts makes bikes lighter. The combination of a smaller motor, smaller battery, no fenders and no rack (not to mention no suspension fork) results in a loss of roughly 18 lbs. compared to the XP 2.0, with a claimed weight of just 46 lbs. That makes this a terrific option for smaller riders who might have trouble managing a 70-lb. e-bike.
Lectric XP Lite Review: Motor, Battery, and Drivetrain Performance
As a single-speed e-bike with a 300W brushless hub motor, the XP Lite takes a bit more muscle to get going than geared bikes. In order to be able to pedal at 20 mph, the gear has to be big enough so that the rider's legs don't turn like a blender. That means that when starting, a bit of effort is required to make that first pedal stroke to engage the motor.
The upside to a single speed e-bike is its simplicity. Once the XP Lite is moving the motor does most of the work of acceleration and the rider never has to worry about shifting. And with five assist levels, choosing a comfortable pace isn't difficult.
The Lectric XP Lite is a Class 2 e-bike that includes a throttle, a handy thing for anyone whose legs tire before getting home. The thumb button controls the pace.
A 374Wh battery may seem on the small side at first glance, but because it is paired with a 300W motor on a 46-lb. e-bike, that battery packs more punch than buyers might guess. Lectric claims that the XP Lite has a range of between 15 mi. (PAS 5) and 40 mi. (PAS 1). That's enough for most daily commuters.
Riders who want more range do have the option of buying a bigger battery that will increase their range, giving them up to 65 mi. per charge.
Lectric XP Lite Review: Braking, Safety, Customer Service & Warranty
Among the components that didn't receive a substitution in the creation of the XP Lite, the brakes rank as one of the most noticeable. Like the XP 2.0, the XP Lite comes with mechanical disc brakes with 160mm rotors. Because these are paired with 20-in. wheels, the 160mm rotors don't have any trouble bringing this e-bike to a stop.
The XP Lite is a folding bike meant to be easy to put away after riding, and it is. Thanks to a support beneath the frame, when the mechanism is released and the frame is folded, the support helps the e-bike to stay upright, making it more manageable. Worth mentioning is that the lever that locks the frame into its riding position is very easy to operate and includes a fail-safe button that prevent improper assembly. It's arguably one of the safest folding designs we've seen.
At 46 lbs., the XP Lite is already relatively light for an e-bike. Once folded, the 7-lb. battery can be removed, making the e-bike easy to carry and put away.
Lectric Bikes has a reputation for quality e-bikes and they are very well reviewed on their site. Based on rider testimonials, they are quick to respond to customer issues. Their bikes carry a one-year warranty, including the frame and fork, which is a notable departure from legacy manufacturers like Trek and Specialized. Still, if a bike is going to have an issue, it is likely to crop up in that first year or not at all.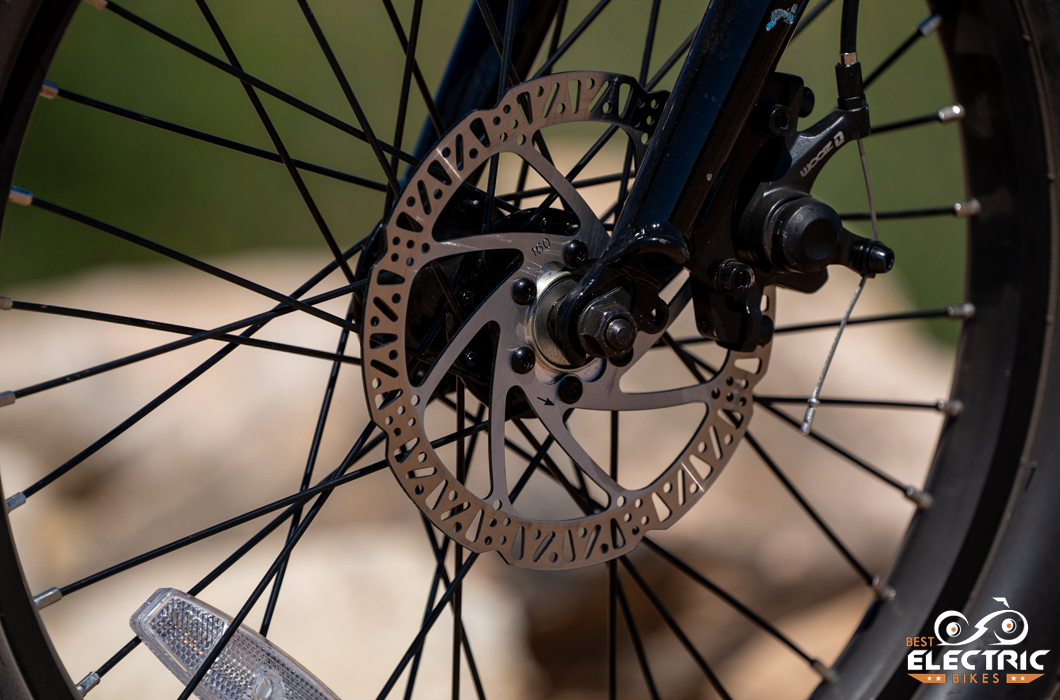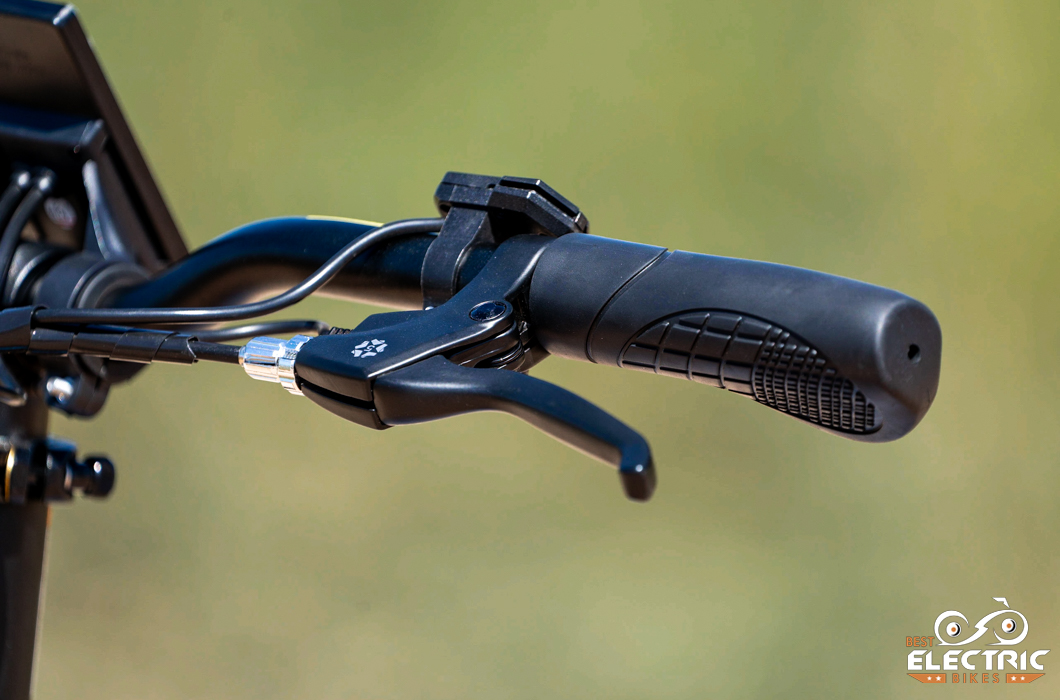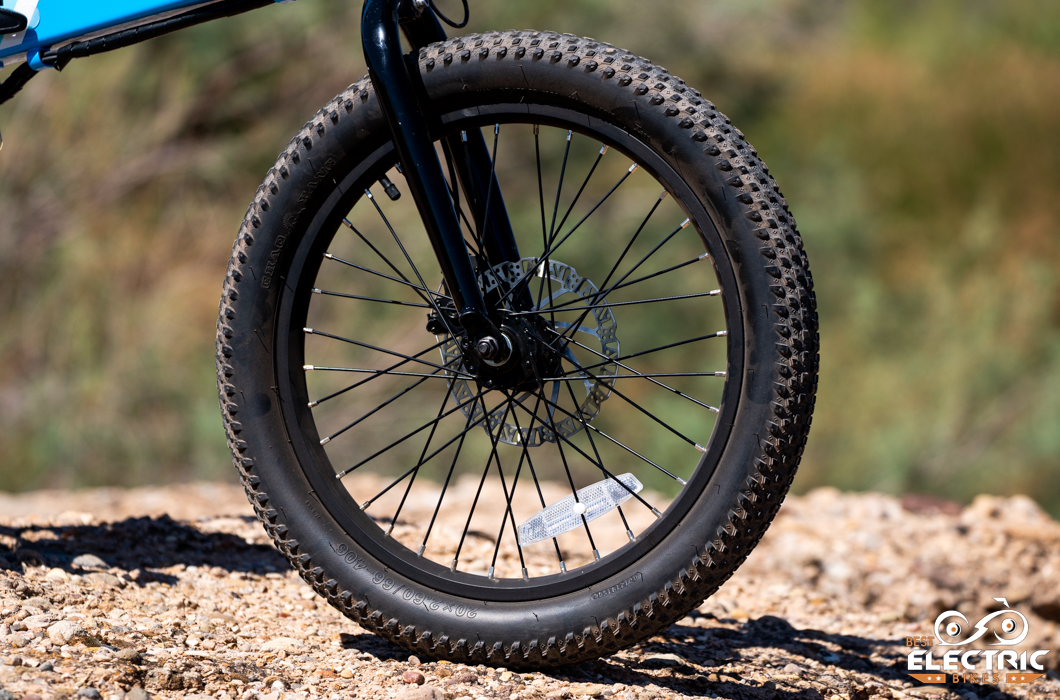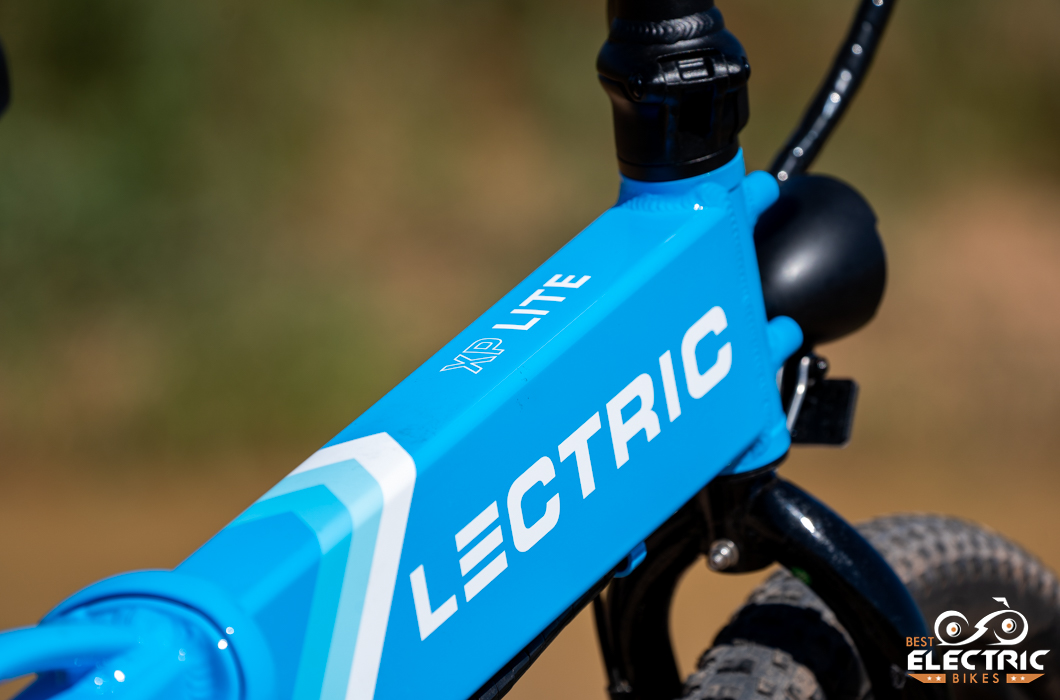 Lectric XP Lite Review: Recommendation/Final Verdict
As we mentioned at the beginning of this review, the number one question friends ask us about e-bikes is who makes one that is affordable, not who makes the fastest or the prettiest or the one with the most gizmos. People want their dollar to go as far as possible. The XP Lite is the answer for the person who pinches pennies until they squeal.
Further increasing the rider's sense of value, of a dollar well-spent, Lectric includes with the XP Lite a premium headlight, a bike lock and the flat sealant Slime. They really do all they can to create a deserved sense of value. And for anyone who needs to be able to carry some groceries or a laptop, Lectric offers an assortment of different racks, baskets and panniers. Anyone wanting to up their comfort level can also choose a cushier saddle or a suspension seatpost, or both.
In keeping with the no-frills ethos of the XP Lite, the display is a fairly simple LED, but it is large enough to be easy to read. For folks who need reading glasses, bigger numbers are usually more helpful than a color screen.
The XP Lite is a bike we didn't really think was possible two or even three years ago. As costs continue to drop thanks to advances in technology and a trickle down of older tech, e-bikes have come down in price, much the way computers did and do.
It's easy to find a bike with more features like a more powerful motor, more gears, more powerful brakes and a battery that gives more range. It's just as easy to spend more money. The beauty of the XP Lite is that it is as affordable an e-bike as we have seen and it is made by a company whose other bikes have proven their commitment to value-oriented quality.
For anyone uncertain if they'll like the e-bike experience (spoiler alert: everyone does), the XP Lite is an opportunity to make a modest investment and find out. It's the sort of bike that someone could ride six months or a year, realize they want more bells, all the whistles and then upgrade and sell the XP Lite for most of what they put into it.
As low-key a bike as the Lectric XP Lite is, it presents such a value it is quickly becoming one of our favorite e-bikes on the market.
Thank you for reading through our review of the Lectric Bikes XP Lite. Still have further questions? Wondering how it compares to a similar bike? Leave us a question in the comments below and the team at BestElectricBikes.com will answer!