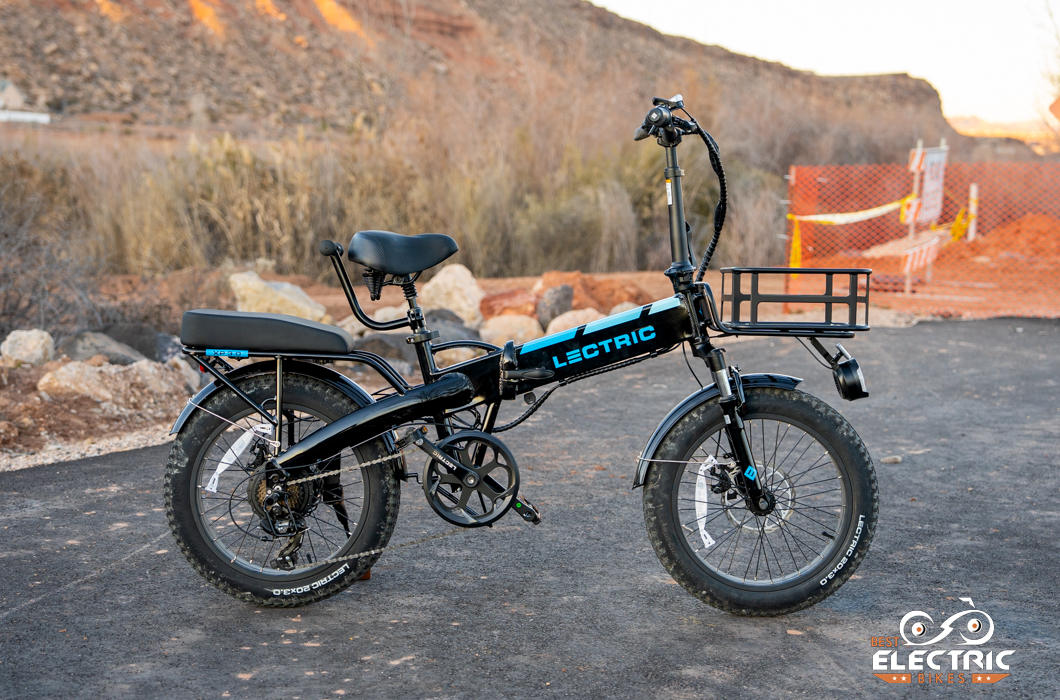 Just when we think e-bikes can't improve or become more affordable, they do. As much as we thought 2022 was the perfect time for someone to purchase an e-bike, it is obvious from what we are seeing that 2023 will be an even better year to purchase an e-bike.
Whether someone is shopping for their first e-bike or has decided to graduate to something with more versatility, power or range, the e-bikes we review keeping getting better and better. We see plenty of stories in the news about how awful inflation is, and while eggs may be more expensive, e-bikes are not. In fact, we are seeing features on sub-$2000 e-bikes in 2023 that were unthinkable in 2020.
In terms of value, the $1500-$2000 price point is still where a shopper's dollar goes furthest. However, shoppers on a tight budget can now find quality e-bikes for less than $1000. It wasn't that long ago that we warned shoppers to spend at least $1000 if they wanted an e-bike with reliable electronics.
Upgrades that we are seeing creep into e-bikes retailing for less than $2000 include: 8-speed drivetrains, multiple frame sizes and frame designs (both traditional and step-thru options are increasingly common), longer-range batteries and the real game-changer—torque sensors.
Our roundup focuses on e-bikes that go for less than $2000, but we do include a couple of premium options. They run the gamut from all-terrain models to commuters and cruisers. In short, there's something for any rider.
One other advantage to deciding that 2023 is the year to purchase an e-bike is that the supply chain issues of the last few years are largely a matter of the last few years. The only time we see e-bikes not being available is when they are a new model that has been announced but hasn't begun shipping yet.
Quick Answer: The 15 Best E-Bikes of 2023
Criteria We Used To Rank The Best Electric Bikes of 2023
For this best electric bikes of 2023 list, I consulted the reviews from our sister site, ElectricBikeReport.com and cross-referenced my own experience with some of these e-bikes as well as my 30+ years in the bike industry. Points that were considered (in rough order of importance) included:
How well does the bike fulfill its stated mission? An e-bike meant for commuting should have fenders, lights and a rack. A cargo bike should have solid cargo capacity and a low center of gravity. Budget-oriented bikes must make careful choices to balance that price tag against the need to offer a reliable electric bike.

A

Is the price fair We have tilted this best e-bikes list toward bikes for the first-time buyer of an e-bike and those new to cycling. A low price doesn't mean much if the bike isn't user friendly; that means that it can't be complicated to use or require constant maintenance. We didn't only choose inexpensive bikes; some, like the Specialized Turbo Vado or GoCycle G4 are rather expensive, but present such a terrific combination of performance and reliability and solid design that they are worth every penny.
Is it a comfortable e-bike? We've been doing this long enough, and have ridden some of the harshest, most performance-oriented bikes on the planet, that we can tell whether a manufacturer really thought about the rider's comfort or just chose a few cheap components to make the marketing copy good. When we say these are amongst the best electric bikes, we know it won't feel like the 10-speeds so many of us grew up riding.
Is the range sufficient for its intended use? As e-bike owners ourselves, we can attest that a bike's maximum range number is essentially meaningless. We only use our bike's eco mode when the battery is nearly dead and home is still a mile away. We look at whether a bike can handle a few days of round trips with some grocery or school stops thrown in while riding at full power or near full power.
Is the bike safe? Disc brakes are the industry standard these days, but not all disc brakes are created equal. Some are more equal than others, to quote George Orwell. Hydraulic brakes are better than mechanical ones for a host of reasons, and bigger rotors increase braking power. A mechanical brake with 160mm rotors isn't something I want to see on a Class 3 bike because at 28 mph, that brake will need some time to do its job.
And while we didn't judge bikes based on the following question, we always ask ourselves:
Can it replace a car? We don't know too many people who have sold their car, but many friends and colleagues have an e-bike that allows us all to leave the car parked for days at a time. Some e-bikes really haven't fulfilled their promise if it isn't a substitute for a car. To do that, it needs things like a rack or basket, lights, fenders and maybe a place to seat a kid or two.
Everyone's priorities will differ, but in being transparent about what we look for, that can help buyers consider what they need and whether a electric bike is a fit for their needs. Some of our considerations may raise flags that buyers hadn't previously considered, like whether or not those brakes will stop a loaded bike in less than 20 feet once it has groceries and two kids aboard.
The good news is that there are terrific e-bikes at nearly every price point. Our final advice is this: Test ride as many bikes as you can. Even if you're not planning to buy a Specialized e-bike, go take a test ride on one just to experience their take on the experience. It will inform your sense of what an e-bike can do and just how much fun they are. Going for a test ride has no downsides. That's how fun works.