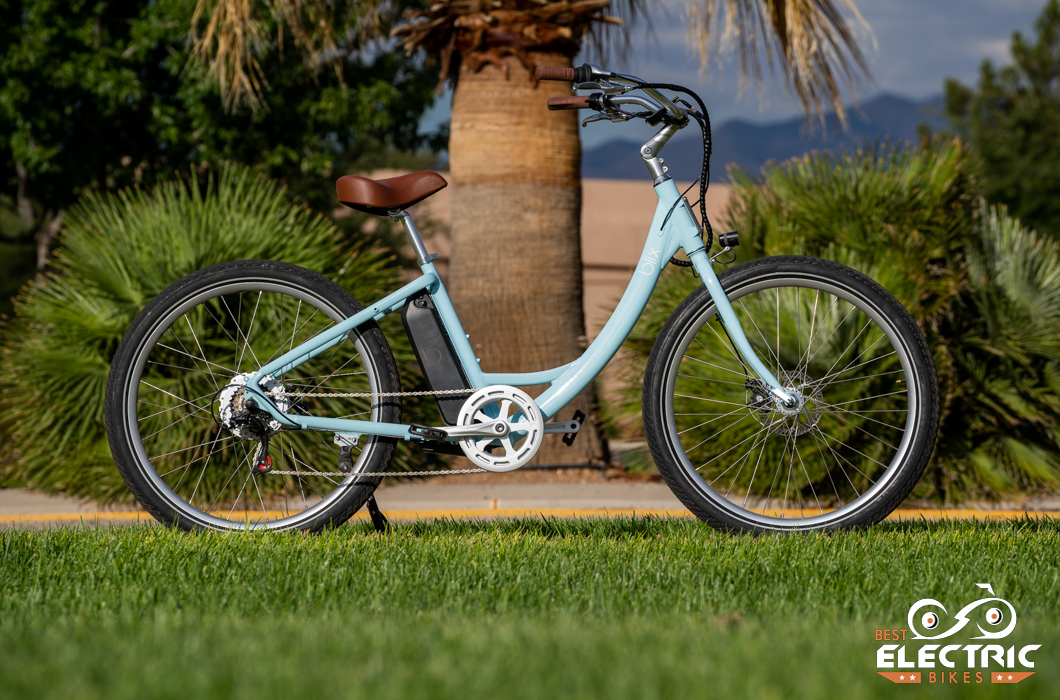 Blix Sol Eclipse Review: Intro
Riding a bike is fun, full stop. Sure, we can use a bike to exercise and lose weight, to ride to work and save the world some greenhouse gases, not to mention have a ripping blast on backcountry trails, but riding a bike doesn't need to be anything more than a good time. Cruisers like the Blix Sol Eclipse we're reviewing here combine the best of that good time with the swoosh of an e-bike.
This is not to say the Blix Sol Eclipse is limited. Riders can add a front basket, a rear rack with a large basket and other accessories so that it can also serve as a grocery-getter or job-arriver. But doing those things isn't what's great about this e-bike.
We don't often run across a bike that is this comfortable to ride or friendlier to people of limited mobility. With its upright seated position and back-swept bars, riders enjoy an easy view of what's around them and are well-balanced. This is wind-in-the-face fun, so grin-inducing that rides might last all afternoon.
Given the spec sheet, his e-bike is a terrific value as well. Let's have a look at what makes it so.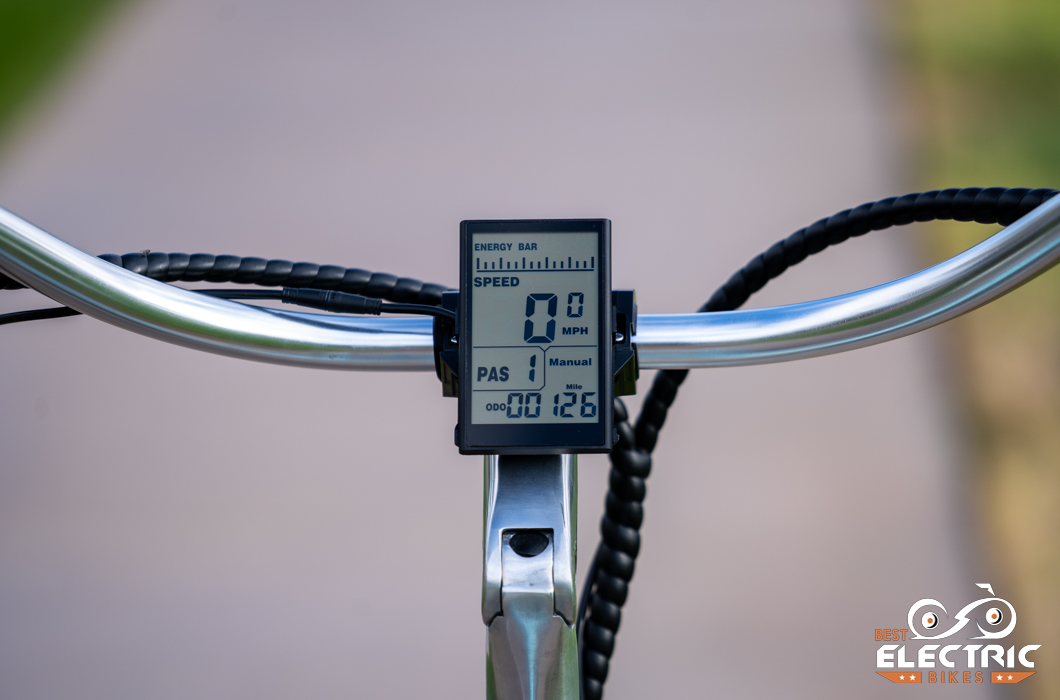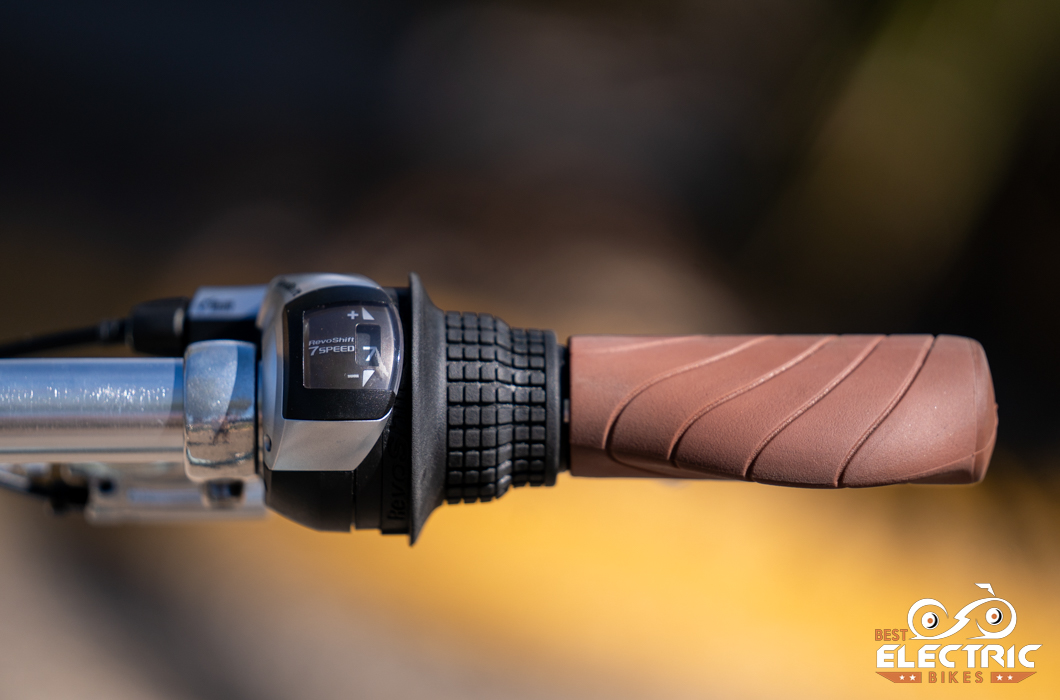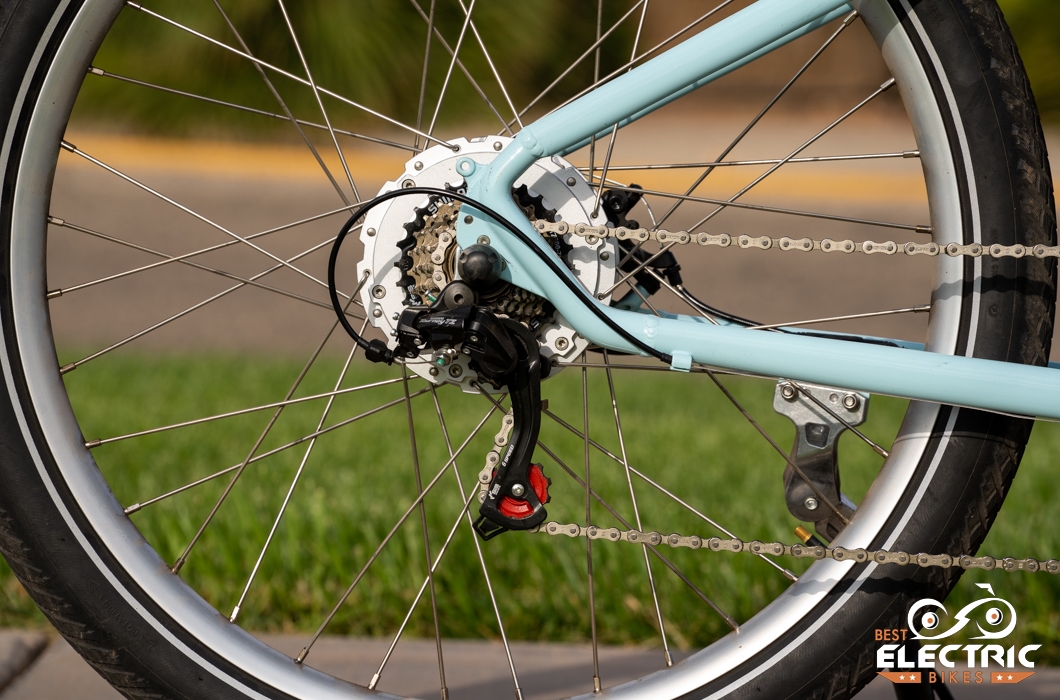 E-Bike Category: Cruiser
Who the Blix Sol Eclipse Electric Bike Is For:
anyone who wants a good time going for a bike ride and doesn't need to commute or attack dirt trails or pick up kids.
Blix Sol Eclipse Review Ratings:
***All ratings are relative to e-bikes of a similar style and price point***
| | |
| --- | --- |
| Speed/Acceleration | |
| Hill Climbing | |
| Battery Range | |
| Braking | |
| Construction Quality | |
| Handling | |
| Included Accessories | |
| Warranty & Customer Service | |
| Value | |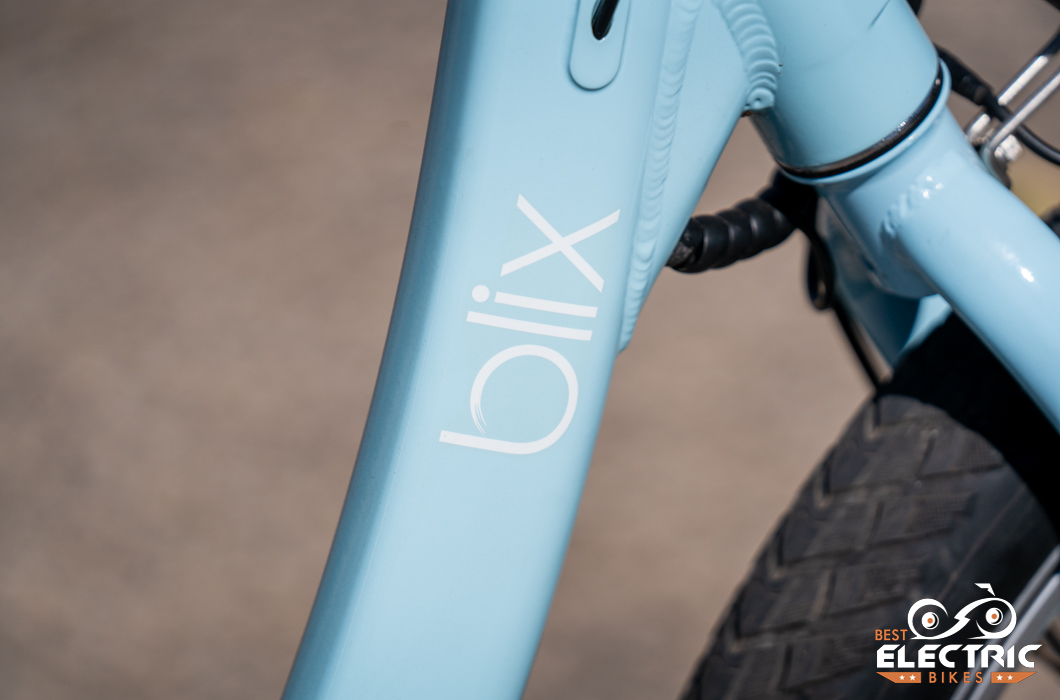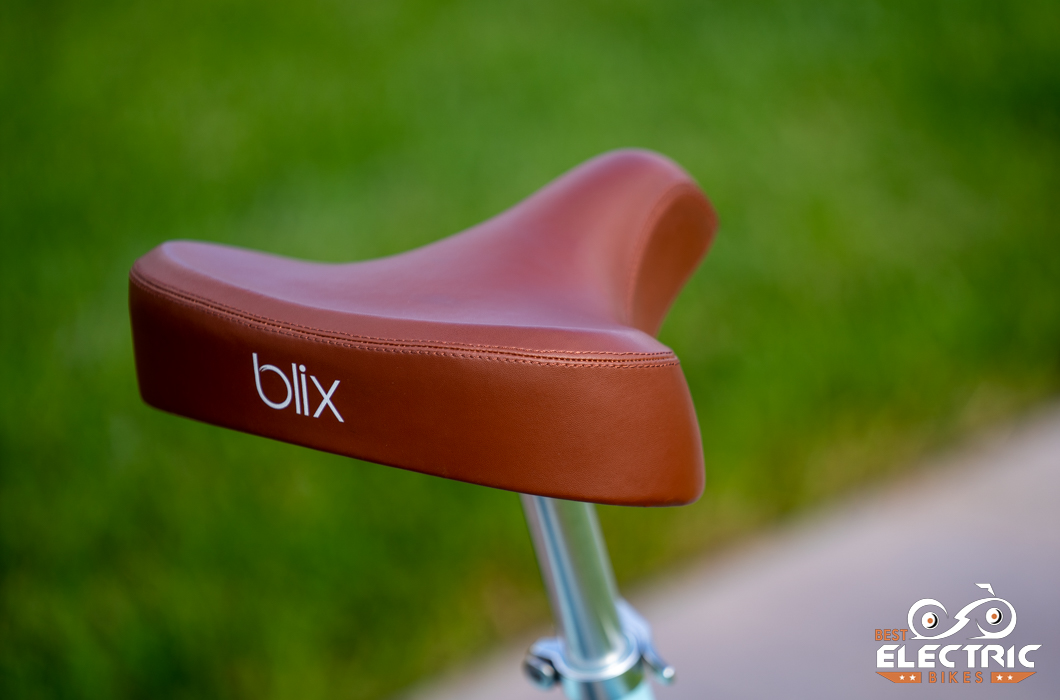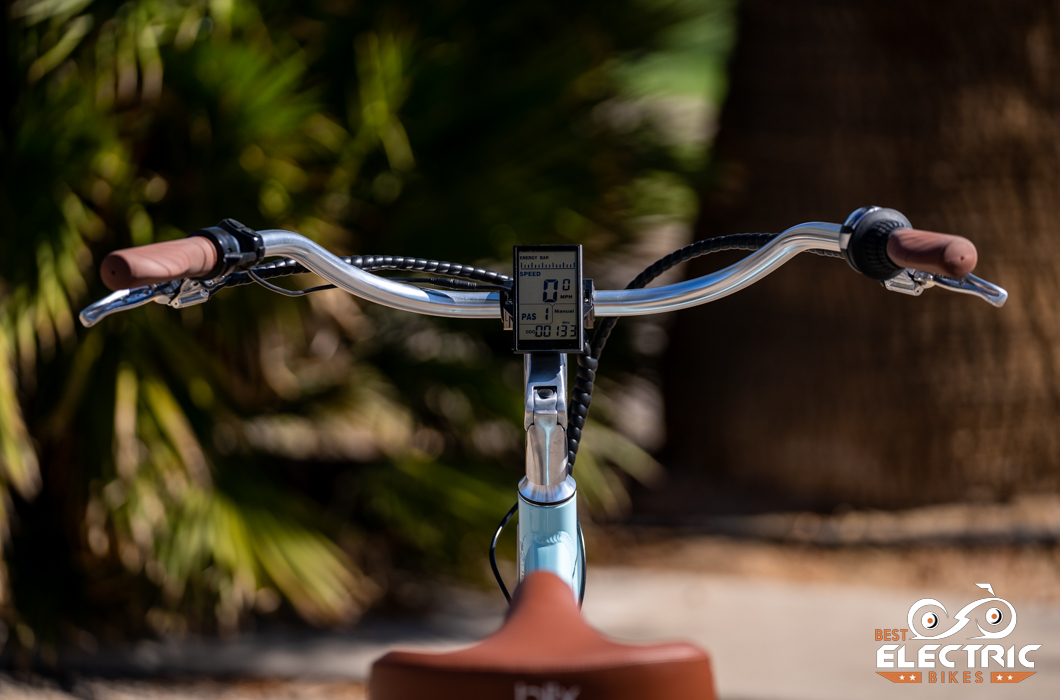 Blix Sol Eclipse E-Bike Specs
Battery: 614Wh (48V)
Expected Range: up to 45 mi.
Motor: 750W rear hub motor
Pedal Assist: Five levels
Display: LCD with charging port
Headlight: LED
Taillight: N/A
Frame: 6061 Alloy
Fork: Steel
Fenders: N/A
Kickstand: heavy duty
Handlebars: 660mm cruiser bar, 25.4mm clamp
Grips: Ergonomic
Drivetrain: Shimano Tourney, 7-speed
Brakes: Tektro mechanical disc, 160mm rotors
Pedals: alloy
Saddle: padded cruiser
Tires: 27.5 x 2.4-in.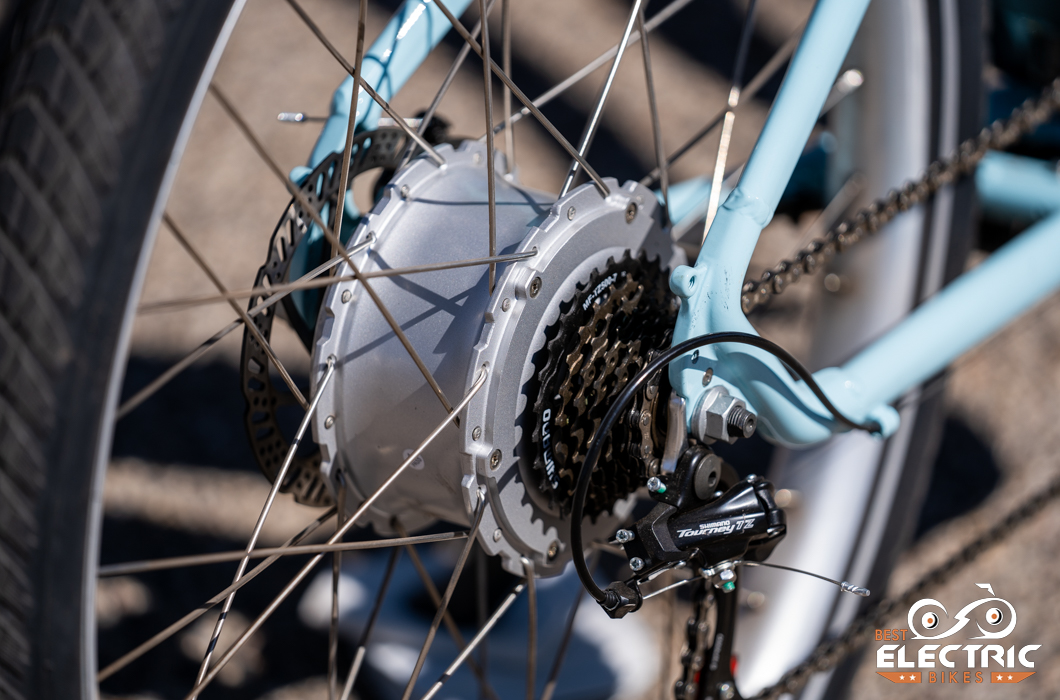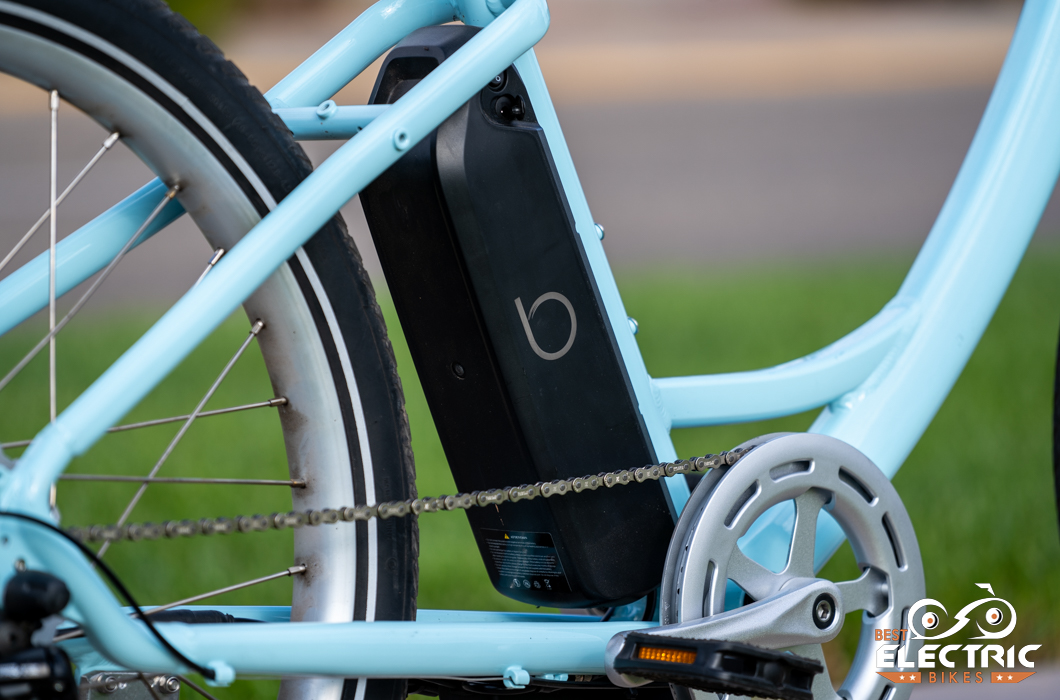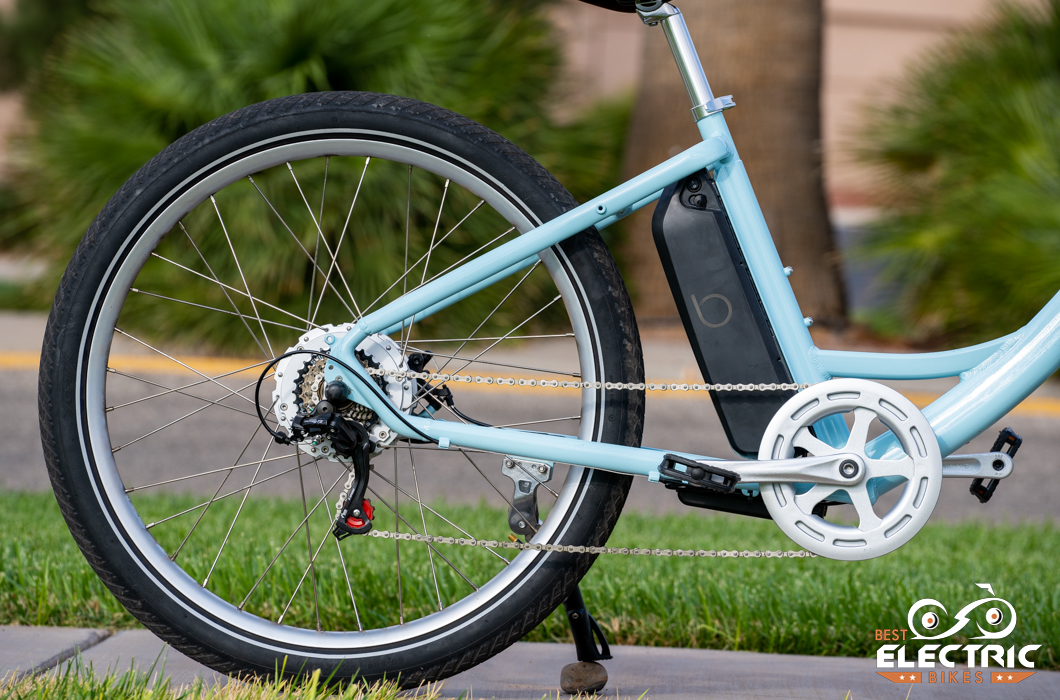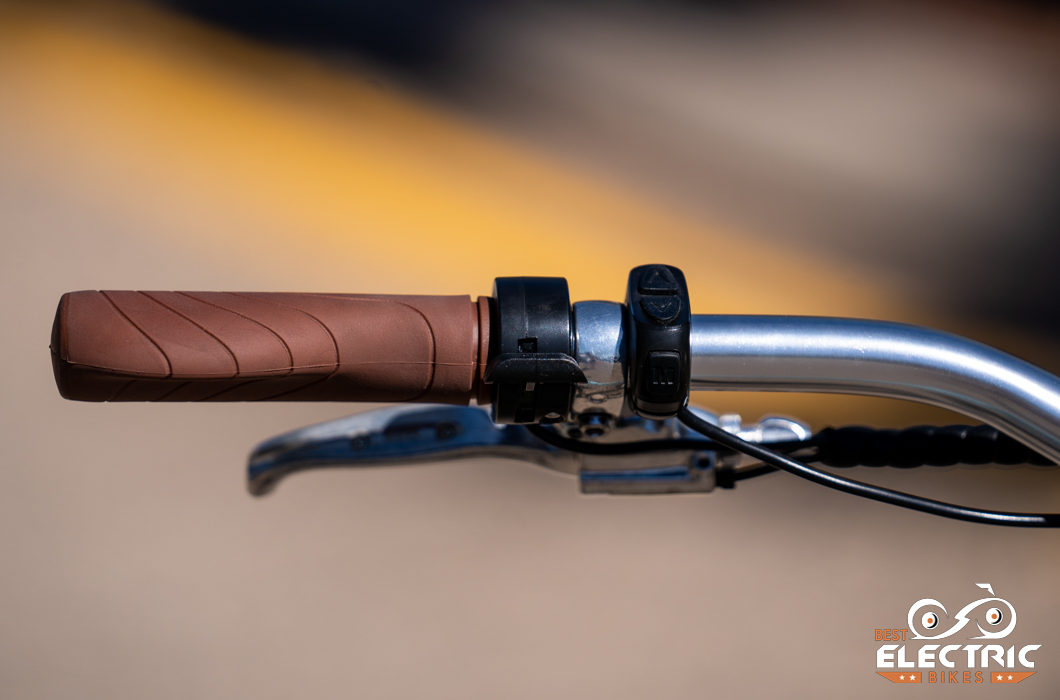 In-Depth Blix Sol Eclipse Review
Blix Sol Eclipse Review: Comfort, Handling, and Ride Qualities
Cruisers tend to be both the first word and the last word on comfort where both bikes and e-bikes are concerned. No other bike allows riders to sit as upright, puts them on as comfortable a saddle, and handles in as leisurely a manner as a cruiser. In fact, leisure ought to be a cruiser's middle name. With a 2.4-in.-wide tire, a saddle the size of something on a riding mower, the backswept bar and the position that puts the pedals in front of the saddle so that riders aren't forced to sit on a part of their anatomy they don't much want to sit on, the Blix Sol Eclipse is comfortable enough to watch a movie on.
Where the actually handling is concerned, the Blix Sol Eclipse is the sort of bike to inspire confidence in even the most timid of riders. It feels about as risky as one of those flat escalators at an airport. This isn't the speedboat out on the lake, it's a 40-foot sailboat catching the wind.
The Blix Sol Eclipse deviates a bit from traditional cruiser design in that it positions the pedals farther forward relative to the saddle than most cruisers. What that means for riders is an even more upright seated position than usual for less hunching of shoulders and an easier time looking around at the sights as a rider rolls down the road or bike path.
While some bikes are susceptible to input from adding a rack and loading it up with panniers or groceries in a basket, the Blix Sol Eclipse retains its manners even when some weight is added.
With a standover height of just 17 in. the Sol Eclipse is easy to mount and dismount and is terrific for anyone with limited mobility or flexibility.
Blix Sol Eclipse Review: Motor, Battery, and Drivetrain Performance
For a bike with a Class 2 top speed of 20 mph, we were surprised to see a 750W hub motor; accelerating a rider and bike to 20 mph can be reliably accomplished with a 500W motor. What using a 750W motor offers is smooth and reliable acceleration and stable pacing once at top speed.
The 614Wh battery will propel riders up to 45 mi. per charge, mileage enough that even in PAS 5, riders will be able to pedal all the days of a holiday weekend without needing to recharge. And for anyone whose legs give out before reaching home, a thumb lever throttle can take over and let those gams recover.
Traditionally, cruisers' one weakness was the drivetrain. They adopted multi-geared drivetrains far later than most kinds of bikes. The Blix Sol Eclipse is a little different from other bikes we've reviewed in that it comes equipped with a 7-speed drivetrain with a 14-28 freewheel, range enough to get riders up and over a hill.
Blix Sol Eclipse Review: Braking, Safety, Customer Service & Warranty
In keeping an e-bike affordable, manufacturers typically need to spec some budget-minded parts. That's the case with both the Sol Escape's drivetrain and its brakes. That's not to say these parts are cheap or substandard. They are solid components, but the Tektro mechanical discs with 160mm rotors strike a terrific balance between being affordable and wielding enough power to bring the e-bike to a stop, promptly. But here's an interesting twist: Those riders who want the improved performance of hydraulic disc brakes, they are available for a $100 premium, taking the price from $1699 to $1799.
The Blix Sol Eclipse comes equipped with a front LED light to aid a rider's sight in low light as well as reflectors to alert drivers. We don't normally think of an e-bike's display in terms of safety, but we do appreciate that the display is mounted in the middle of the handlebar, near the stem. It's easier to see while riding and doesn't require the rider to turn their head to see speed, battery charge or anything else.
Online reviews suggest that buyers are generally satisfied with the bike and any issues have been quickly resolved by customer service. The bike's only somewhat negative review we've run across criticized it for sluggish handling in city riding, which is a bit like knocking a school bus for not turning like a sedan. The bike is covered by a comprehensive one-year warranty.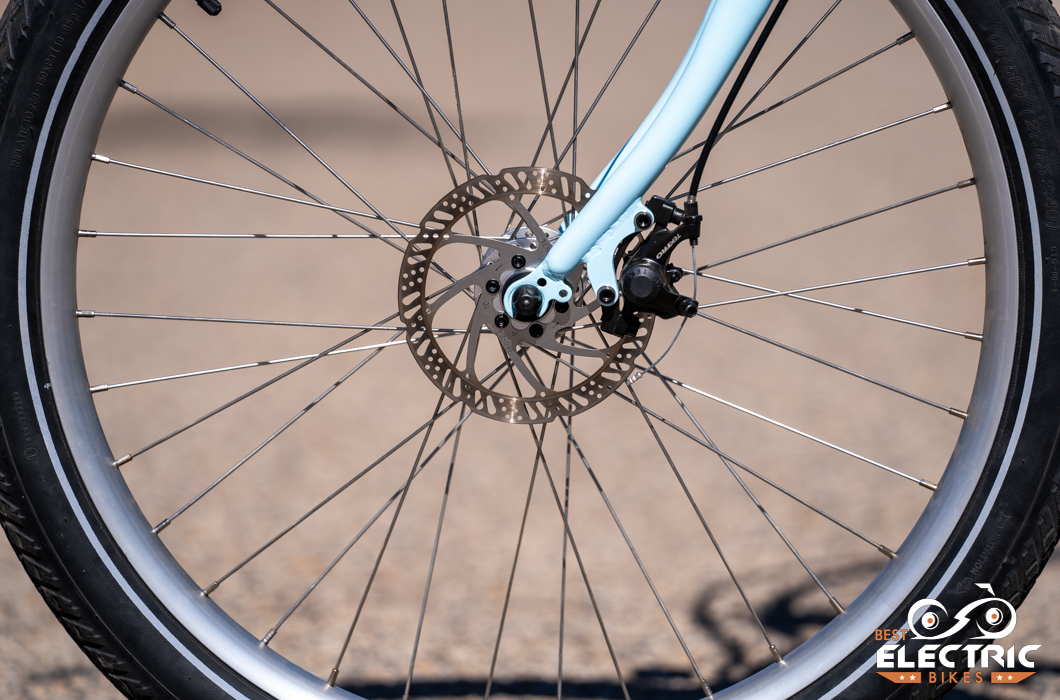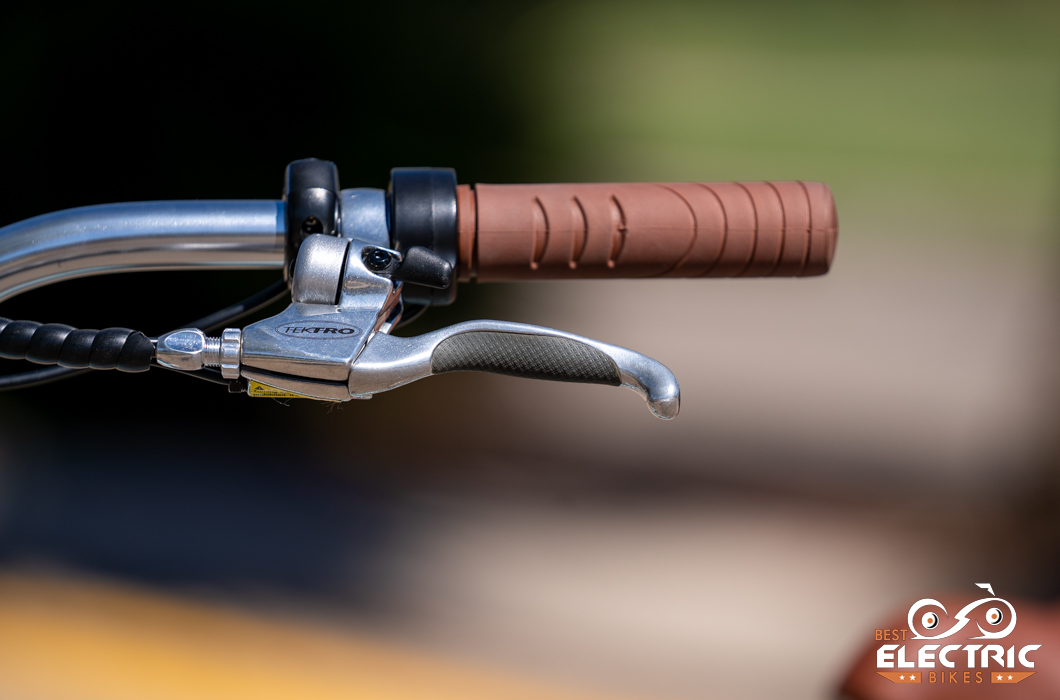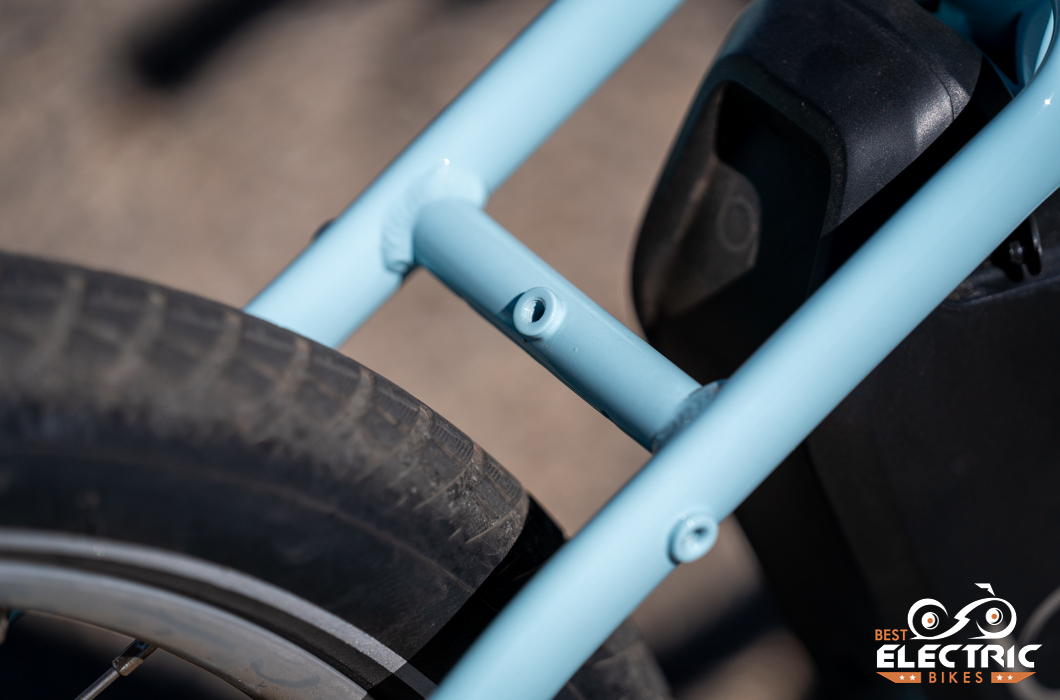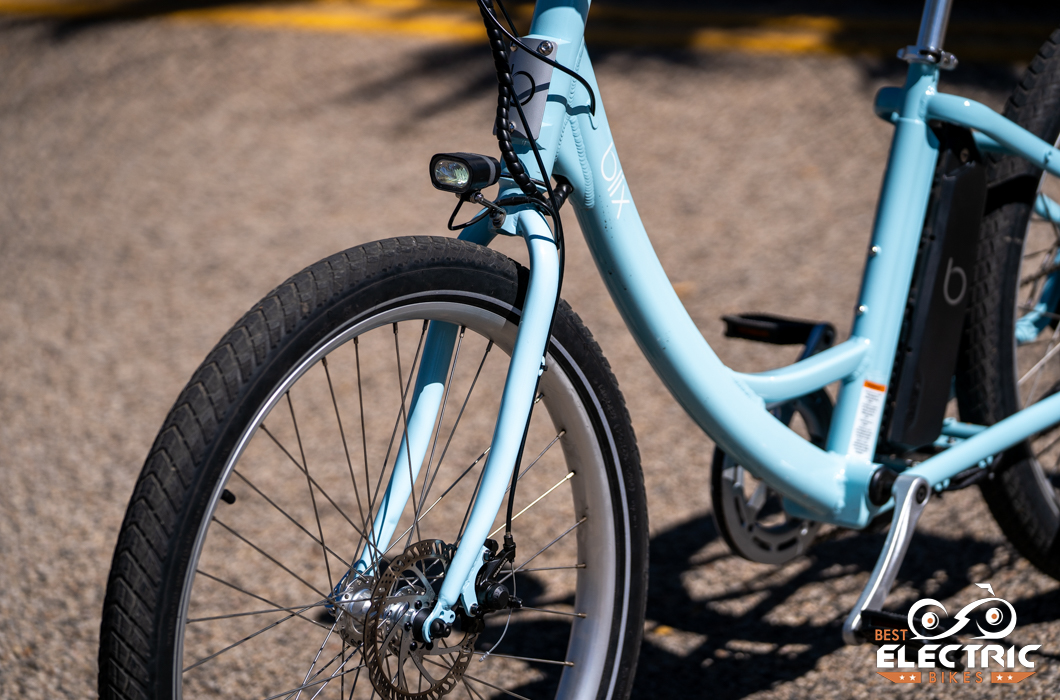 Blix Sol Eclipse Review: Recommendation/Final Verdict
There are a number of purpose-specific e-bikes out there. From cargo e-bikes to commuters to eMTBs, a great many bikes are meant to excel at something. Part of why we like the Blix Sol Eclipse is that it doesn't need to be anything in particular. Being an e-bike is enough; so often we need our purchases to have a purpose. The Blix Sol Eclipse is a good time and that's enough. Generally, we start riding bikes as a kid because it's fun. This is an e-bike that makes riding every bit as fun as when we were kids.
For all our praise about what a fun e-bike this is, we wouldn't want that to mask the fact that this cruiser is a great bike for seniors and anyone suffering from limited flexibility. Stepping thru the frame is easy and the riding position keeps a rider's torso almost perfectly erect, which is good for anyone with neck strength or range of motion issues. Also, because of the forward position of the pedals, the saddle sits a little closer to the ground, making dismounting easy.
It's pretty easy to make an e-bike that costs more than $2000. The competition to make an e-bike that goes for less than that is fierce, though. The Blix Sol Eclipse takes a fairly simple bike—the good ol' cruiser—and takes it into the 21st century. With a quality selection of parts, a solid motor and battery with enough capacity for multiple rides between charges, this is an e-bike that isn't just an entry-level bike, but one that can keep a rider satisfied for some years to come.
Thank you for reading through our review of the Blix Sol Eclipse. Still have further questions? Wondering how it compares to a similar bike? Leave us a question in the comments below and the team at BestElectricBikes.com will answer!