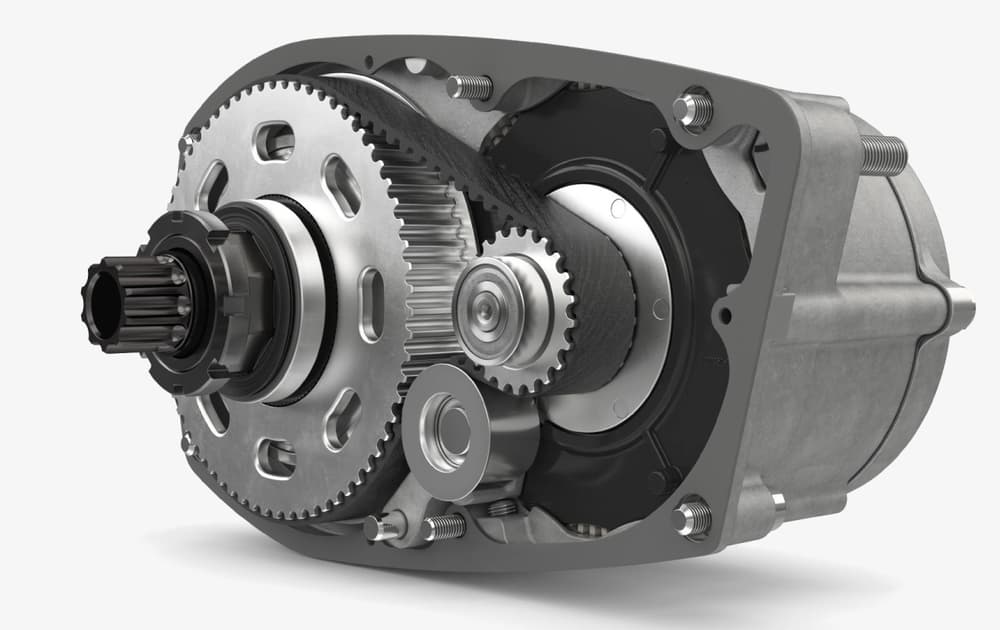 History of Brose E-Bike Motors
Founded in 1908 by Max Brose, Brose is now a global company with about 25000 employees. But it didn't start that way. Young Max Brose witnessed how motorized vehicles were making carriages obsolete. Convinced that automobiles were the future, he opened a small trading company for automobile accessories in Berlin, Germany, from 1908 until the beginning of World War I.
At the end of the war, Max took a new partner, Ernst Juhling, and together they opened Metallwerk Max Brose & Company in Coburg, Germany, to offer accessories and components for automobiles. In 1938 with World War II on the doorstep, the company established funds for workers and protected the persecuted.
By the 1950s, the company was the largest manufacturer in Coburg and supplied not only German automobile manufacturers but also American and other European car companies.
Max Brose died in 1968 at the age of 84, and his grandson took over and made Brose the international powerhouse it is today. Brose is the 4th largest privately owned automotive supplier in the world.
In 2010 Brose decided to apply the high-quality standards from their automotive segment to e-bike drives. In 2014, Brose began production of their first drive system. They ensure the quality and durability of their systems with intensive laboratory and stress tests. Almost 50 e-bike manufacturers around the world trust Brose e-bike systems.
What Motors Does Brose Make Today?
With one product family, the four different Brose drive units have their own distinct personalities. These personalities are best described as Harmonious (Drive C), Efficient (Drive T), Fast (Drive TF), and Athletic (Drive S). While each drive offers a different riding experience, they have so much in common.
These drives were designed to have flexible integration options and a very compact shape, which has led over 50 eBike manufacturers to build attractive bikes around the Brose drive integrated perfectly into the frame. So much so, bikes with the Brose drives have won some
distinguished design awards, like the iF Design Award and the German Design Award.
They are manufactured with two housing types, aluminum, and magnesium. All four drives are extremely quiet with minimal vibration. The significant difference being the magnesium is lighter and offers eBikes with the TF drive an extra 120% of max assistance.
Brose also designed these drives so they can easily be decoupled. If that battery is depleted or the motor is switched off, the eBike can be ridden like a standard pedal-powered bicycle.
Drive C – City Champion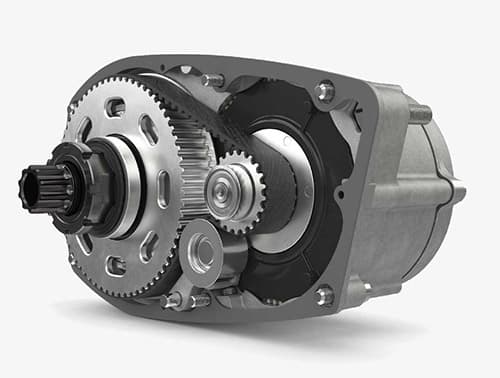 The Brose Drive C drives are considered the urban lifestyle choice. This drive is perfect for commuting or just getting around town without the hassle of needing to park a car or spend money to fill it up. This gentle response drive is the go-to for everyday life.
Max Assistance: 280%
Continuous Rated Power: 250W
Assistance up to: 15.5 MPH
Walk Assistance up to: 3.7 MPH
Max Torque: 50 Nm
Weight: 3.400g Aluminum & 2.900g Magnesium
Drive T – Long-distance Runners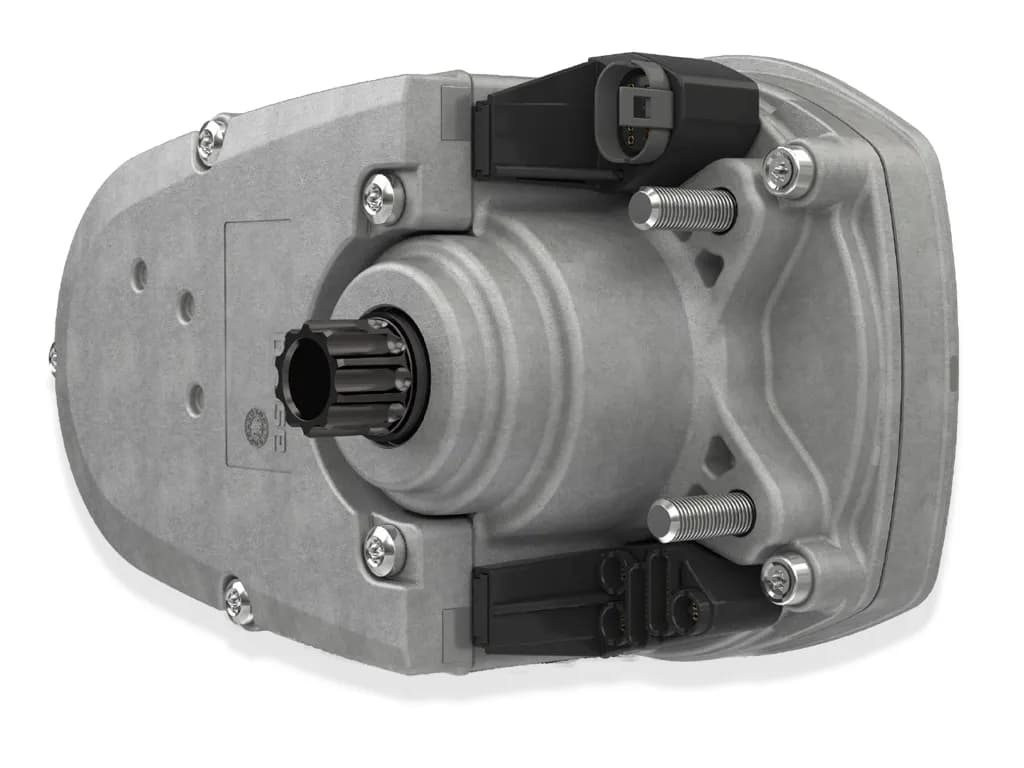 If you are one to take the long way home, you're going to need some oomf to get you there. The Brose Drive T is super efficient and is geared for long distances. The T drive will also make those shorter trips easier, especially those involving steep hills, thanks to the 70 Nm max torque.
Max Assistance: 320%
Continuous Rated Power: 250W
Assistance up to: 15.5 MPH
Walk Assistance up to: 3.7 MPH
Max Torque: 70 Nm
Weight: 3.400g Aluminum & 2.900g Magnesium
Drive TF – Sprinters
The Brose Drive TF will assist riders to a top speed of 28 MPH for those who need their speed fix. The extra max assistance with the magnesium housing will not only help with the pace but with overall distance as well.
Max Assistance: 280% Aluminum and 400% Magnesium
Continuous Rated Power: 250W
Assistance up to: 28 MPH
Walk Assistance up to: 3.7 MPH
Max Torque: 90 Nm
Weight: 3.400 g Aluminum & 2.900g Magnesium
Drive S – Summiteers
Those who enjoy the more sporty type eBikes will love the Bose Drive S. This drive offers riders a truly sensitive response which is what you want when tackling those rugged trails. At 410% max assistance, this drive brings the most power. The Flex Power Mode assistance level with the magnesium version of the drive brings even more excitement to the ride.
Max Assistance: 410%
Continuous Rated Power: 250W
Assistance up to: 15.5 MPH
Walk Assistance up to: 3.7 MPH
Max Torque: 90 Nm
Weight: 3.400g Aluminum & 2.900g Magnesium
What E-bike Brands Use Brose Motors?
Here are some of the e-bike companies using Brose drives to power their bikes. Since they integrate into almost any style of e-bike you can see why so many companies choose the Brose drive system.
AnthroTech
BH
BMW
Bulls
Campus
Cheetah
Cucuma
Decathlon/Rockrider
Douze Cycles
ELOPS
e-Framer
Fantic
Fischer
FXX Cycles
Head
Hercules
Jan Janssen

Kraft Stoff
Jongerius
Leads
M1-Sporttechnik
Maxx
Marcel Kint
NOX Cycles
Pininfarina
Poison
Pragma Industries
QWIC
Rotwild
Sblocs
Specialized
Sunn
Triobike
Vent
Final Verdict: Are Brose Motors Good to Use?
When a company has over 100 years of expertise in the automotive industry, it gives a sense of encouragement that you are getting high-quality, reliable e-bike motors. The Brose e-bike drive is nearly silent and free from vibration.
Sensor technology and intelligent drive control ensure a balanced yet powerful pedal assist with torque up to 90Nm. This compact mid-motor has a flexible mounting position allowing for optimal frame geometry.
This highly customizable drive system can be used in various applications in city or mountain bikes. We like and recommend Brose Motors.