There is a lot to love when it comes to getting involved with eBikes, but one of the few negative aspects associated with the latest trend in biking is the rise in theft that comes with it. According to the FBI, an average of over 188,000 bikes are reported stolen per year, but since only a fraction of stolen bikes are reported some groups estimate over 2 million bikes are stolen or tampered with per year. Even worse, recent trends have shown the bike theft has only become more common year over year, especially due to the introduction of eBikes. So, to help prepare you against getting your bike stolen, here are the key things you need to know to protect your eBike and ensure you can ride it almost anywhere without fearing that it will get stolen.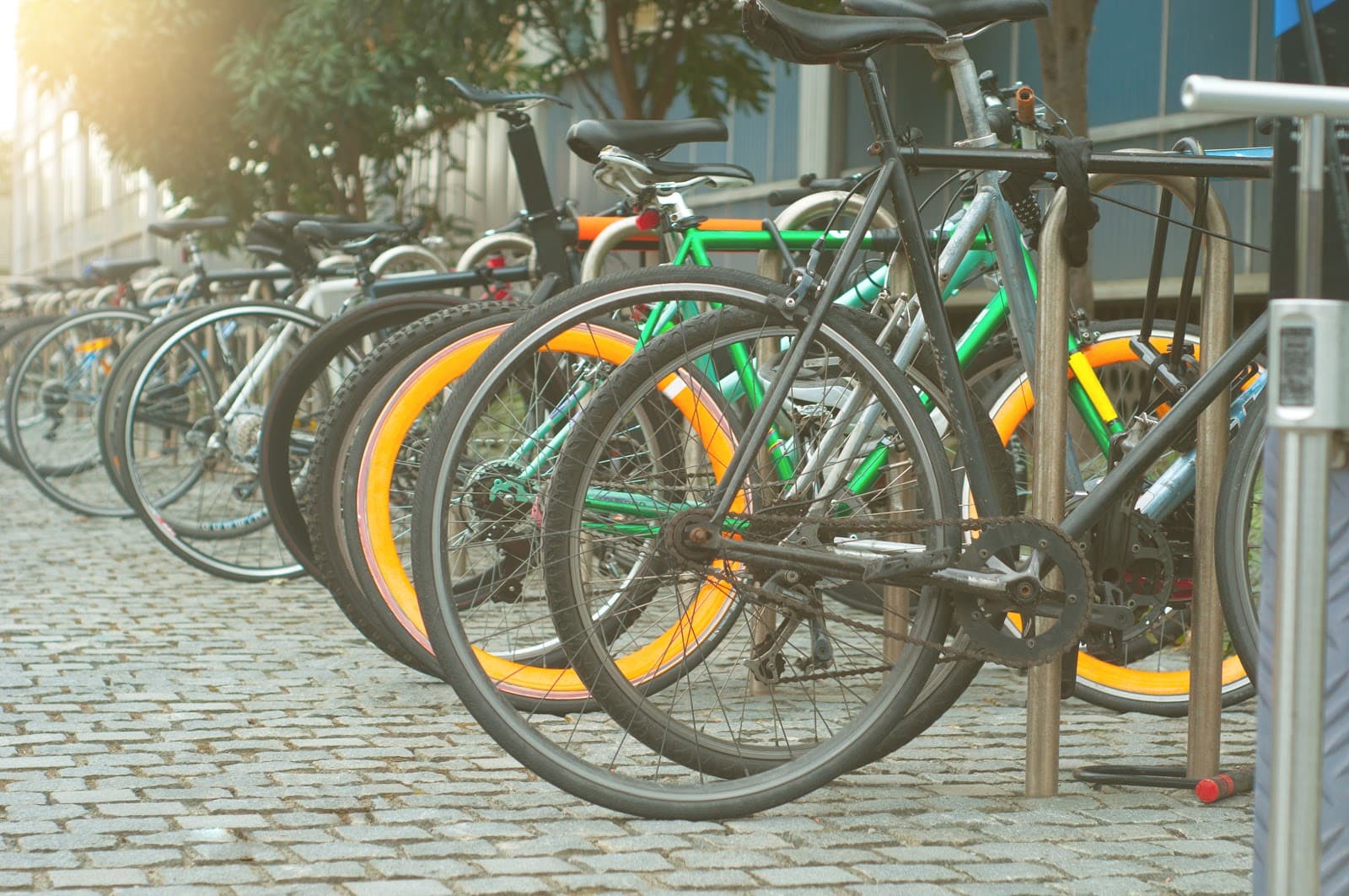 Why are eBikes Targeted by Thieves?
Bike theft has always been a common problem, but with the introduction of eBikes bicycle theft has skyrocketed. In fact, current trends are finding that a eBike is up to three times more likely to be stolen than a standard bicycle. The reasons why are fairly obvious: eBikes are worth a lot more than traditional bikes, and with a higher price tag thieves will make more money reselling them. A common problem with eBikes is that critical, key components are targeted just as often as the central bike itself, where thieves will steal the battery, display, or motor if they can't find an easy way to take the frame with them. Even the display itself may be worth several hundred dollars, making it an expensive component to replace if it does get stolen.
While there is no such thing as a 100% secure protection system, there are ways to greatly reduce the chance of getting your bike stolen, along with means to recover or cover your bike if it is. Here are a few options to consider to help protect yourself against bike theft:
Secure Locks: The Best Way to Guard Against Bike Theft
When it comes to bike theft, the greatest means of deterrence is having a great bike lock. The major mistake that many cyclists who lose their bikes make is simply putting on a common, inexpensive lock. While a cheap lock might deter the most casual thieves out there, they can often be bested by a simple lock cutter, wrench, or even a common screwdriver. You might as well not put on a lock at all if it's a lock that can be broken in just a couple of seconds with the right tool.
While no lock is invincible, locks do range in security, from those that take several seconds to break to tough, sturdy, durable locks that require over 5 minutes with a loud machine to break. There are various ways to measure bike lock security, but the most common standard for bike locks is the Sold Secure Standard. Sold Secure is an independent, non-profit organization based out of the United Kingdom that tests and certifies locks, giving them grades and scores that will inform consumers of their overall level of security. The four Sold Secure scores are as follows:
Sold Secure Lock Recommendation Level:
Sold Secure Bicycle Bronze: Basic, minimal security locks that will typically take a thief about a minute to break through. Meant only for inside or interior locking only.
Sold Secure Bicycle Silver: Average locks that offer a good balance of security to cost. Typically takes thieves over three minutes to break through with a mixture of tools. Meant for locking in small towns and low risk areas, or for bikes you intend to leave unattended for less than an hour.
Sold Secure Bicycle Gold: Previously the industry high standard, now given to locks that offer great security without too much fuss and are meant to protect mid-tier priced bicycles. Typically takes a thief over five minutes with sophisticated tools to break though. Meant for locking bikes in higher risk or more populated areas that you intend to come back and retrieve after an hour or two.
Sold Secure Bicycle Diamond The current industry high standard, Diamond rated Sold Secure locks are the most advanced locks in the industry, requiring dedicated cutting tools and heavy machinery to break through. Typically, a diamond rated lock will take a thief over ten to fifteen minutes, and will be impossible to break through without advanced tools and cutting equipment. Meant for long term bike storage and security, or for those who need to lock their bike in a very high risk area.
The more advanced your lock, the more difficult it will often be to put on, and the more expensive it will typically be as well. Alternatively, the less advanced your lock, the less expensive and easier it will be to put on, but it will be easier to break through as a result. Carefully consider your options and evaluate the risk before you choose which lock is best suited for your eBike.
Removable Components: Take it In With You
Electric bikes may be full of expensive, valuable components, but just as thieves will try to steal them you can often remove them from the bike yourself and take them inside with you. The motor typically isn't meant to be removed, but many eBikes have removable displays and batteries that don't take more than a couple of minutes to dismount from the electric bike. If you're going away for a couple hours, you'll probably be fine using just a lock, but if you're leaving your bike alone for more than a day take the time to dismount any critical components and store them in a more secure location indoors.
Take Advantage of GPS Tracking Services
Many eBikes models now have an option to add a GPS service to your model, helping you track it via your smartphone wherever you are. Not only can you track your eBike via GPS, but a few models will let you even set off an alarm or lock the eBike in place if you find someone else riding it. Another great part about GPS tracking is that it often comes with a sensor, tag, or sticker that will mark your eBike as being tracked by a service. Even if you don't actually have GPS tracking, throwing on a stick like that on your eBike and a fake module is often enough to deceive thieves and turn them away from making the effort to grab your electric bike.
Register and Write Down Your Serial Number
A huge reason why many eBike owners don't report their stolen equipment is that they often lack proof or means or tracing a recovered bicycle back to them. In fact, many police departments won't even let you file a report without having a serial number of some kind. By having your serial number written down, you'll make it much easier for officers to identify and return your bicycle to you, without having to try to work around the system. Lastly, you can also register your serial number with agencies like BikeRegistry.com and Project529, which will help companies and bike resellers keep an eye out for your bike that a thief might be trying to sell off to them.
Consider Insurance for Your eBike
You can't plan for everything, but as with other expensive machines, you can protect your eBike by buying insurance coverage. Coverage greatly varies based upon the model, the area you live in, intended usage, and more, and depending on your policy you can get coverage just for theft or even coverage for major riding accidents. While it might not be worth it if you do buy an entry-level eBike, mid-level and premium eBikes that cost more than several thousand dollars are definitely worth the insurance costs. There are several great bike insurance companies online, although you can visit your local bicycle store and often find several insurance options available from your neighborhood retailer as well.
Conclusion: Take Some Steps to Protect Your eBike
There are several different options to choose from, including a couple steps you can do right now for free that will save you money. General good practices are also important in protecting your eBike, practices like locking your bike up in brightly lit areas full of pedestrians, along with keeping the receipt and immediately contacting police or the manufacturer once it is stolen. Locks are the biggest deterrence against theft, while insurance, GPS trackers, and other tools and services will just increase your chances of protecting or recovering your eBike. Due to how common bike theft is, it's likely that you'll have a thief attempt to steal your bike sooner or later. With a couple steps though, you can take action and greatly reduce the chance of your bike getting stolen, saving you money and ensuring you can continue to enjoy cycling on the road.