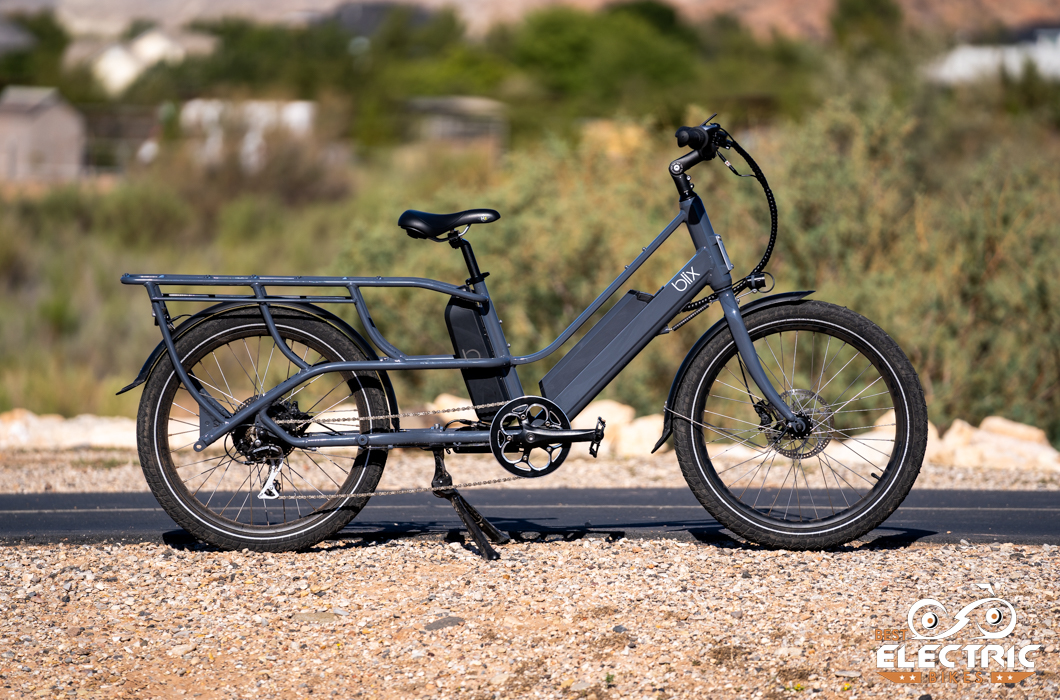 Blix Packa Genie Review: Intro
An e-bike is a great way to get around. Whether someone is riding for fun, exercise or to get to work, there are only good reasons to ride an e-bike. Part of the promise of riding an e-bike, people are told, is the ability to park their car and use their e-bike for all of their transportation. It seems easy enough until someone is holding a gallon of milk in their hand and wondering how they will get it home. In our Blix Packa Genie review we will explore how this e-bike is a solution for exactly that.
The truth is, for people who want to park their car for days on end, the most appropriate e-bike is a cargo e-bike. This is especially true for families. The Blix Packa Genie is a long-tail cargo e-bike, which means the rear of the bike is longer than with most e-bikes. With a big basket mounted up front and a bench seat and handlebars in the rear, the Blix Packa Genie can carry a load of groceries and two kids. That's how to replace a car, huh?
We will look at the specific choices Blix made to give the Packa Genie the power to haul kids and stuff, brakes powerful enough to stop it when fully loaded and accessories enough to customize it to a family's needs.
Let's jump into the finer points of this cargo e-bike.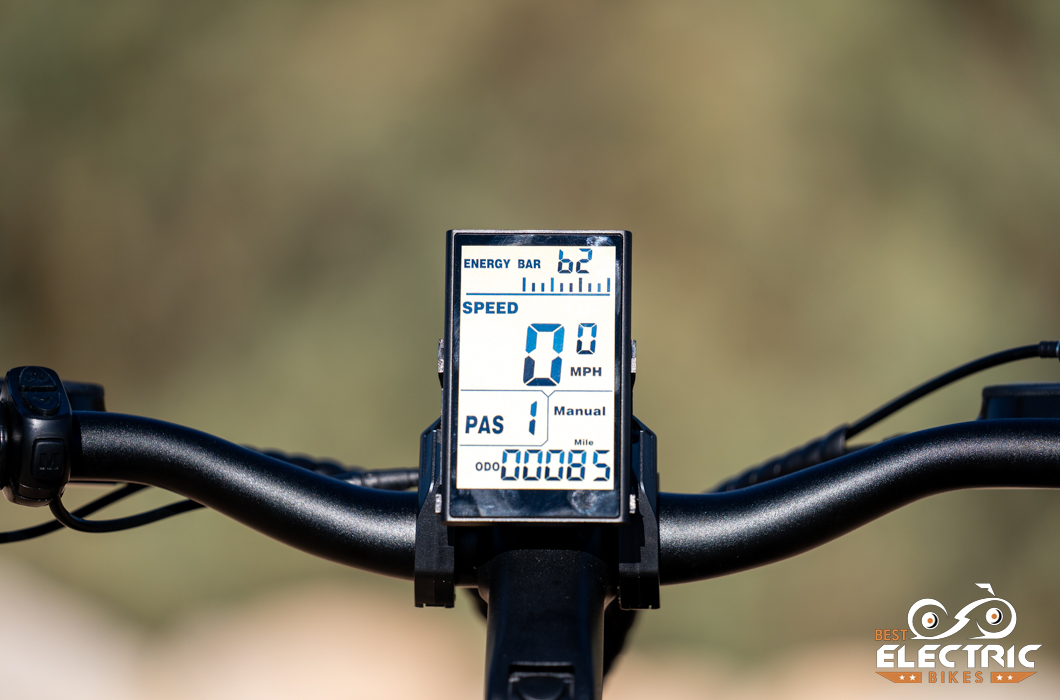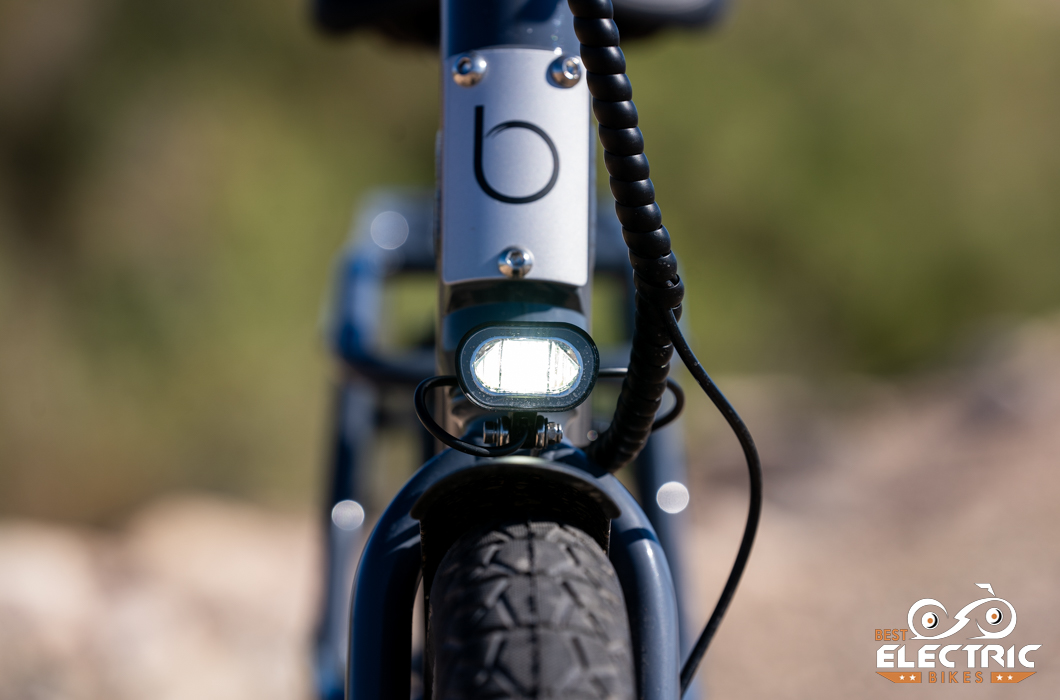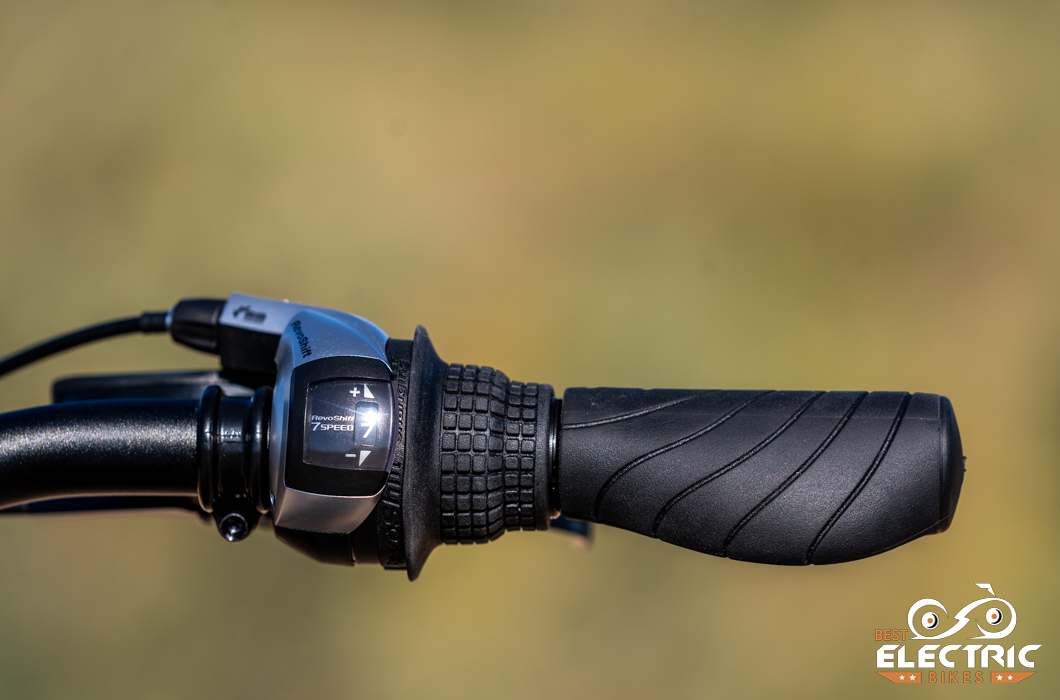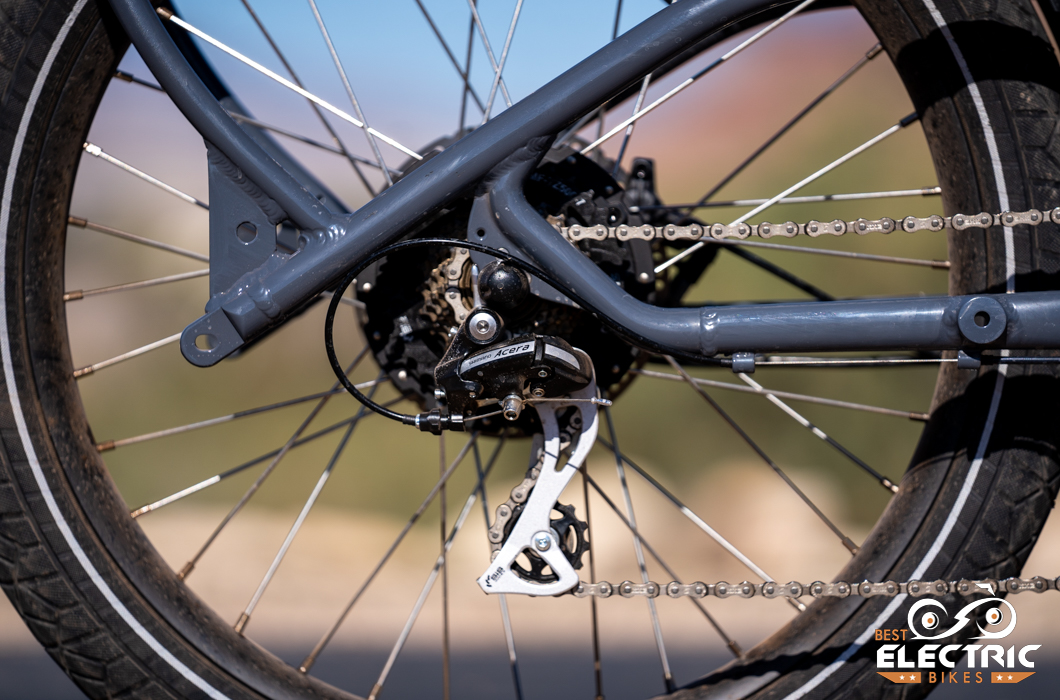 E-Bike Category: cargo
Who the Blix Packa Genie Electric Bike Is for:
This cargo e-bike is perfect for families, commuters and anyone who might need to carry more than a backpack.
Blix Packa Genie Review Ratings:
***All ratings are relative to e-bikes of a similar style and price point***
| | |
| --- | --- |
| Speed/Acceleration | |
| Hill Climbing | |
| Battery Range | |
| Braking | |
| Construction Quality | |
| Handling | |
| Included Accessories | |
| Warranty & Customer Service | |
| Value | |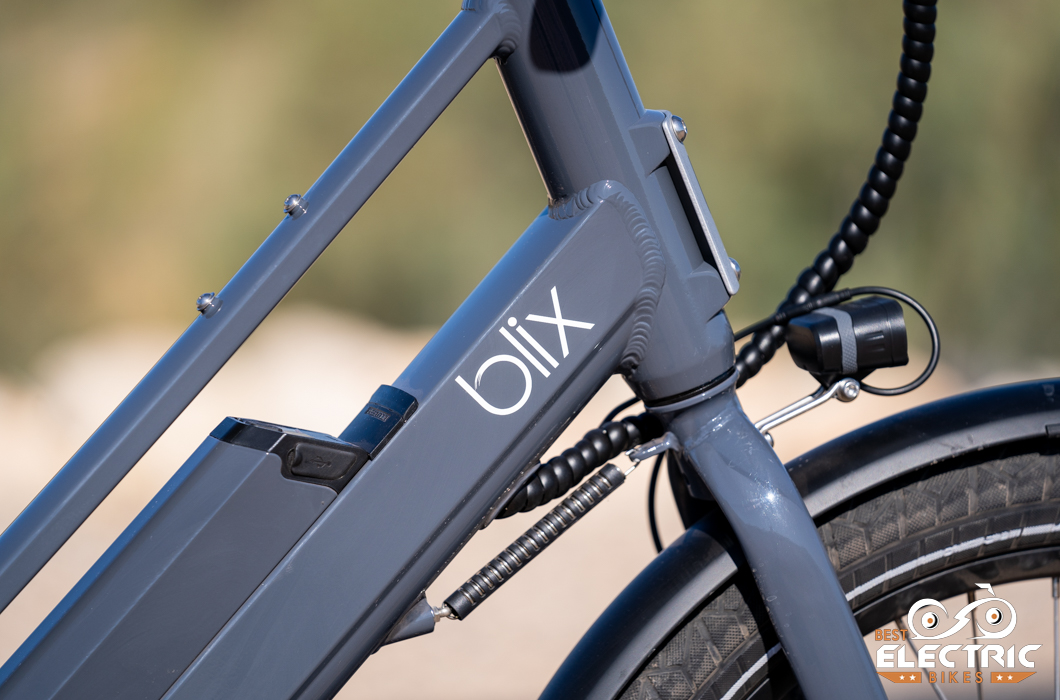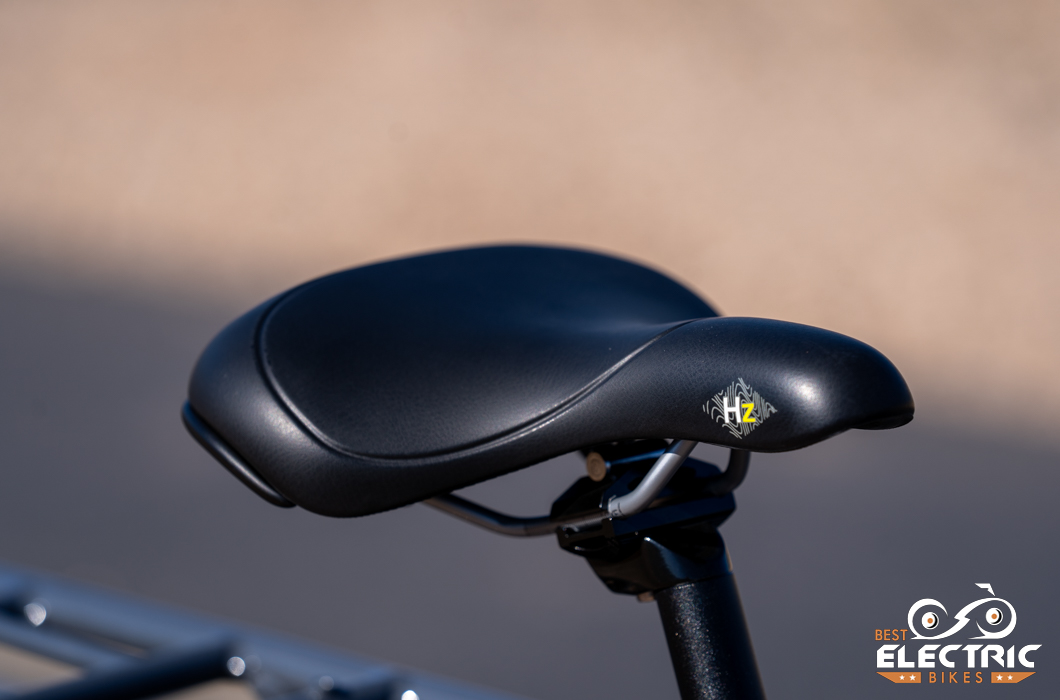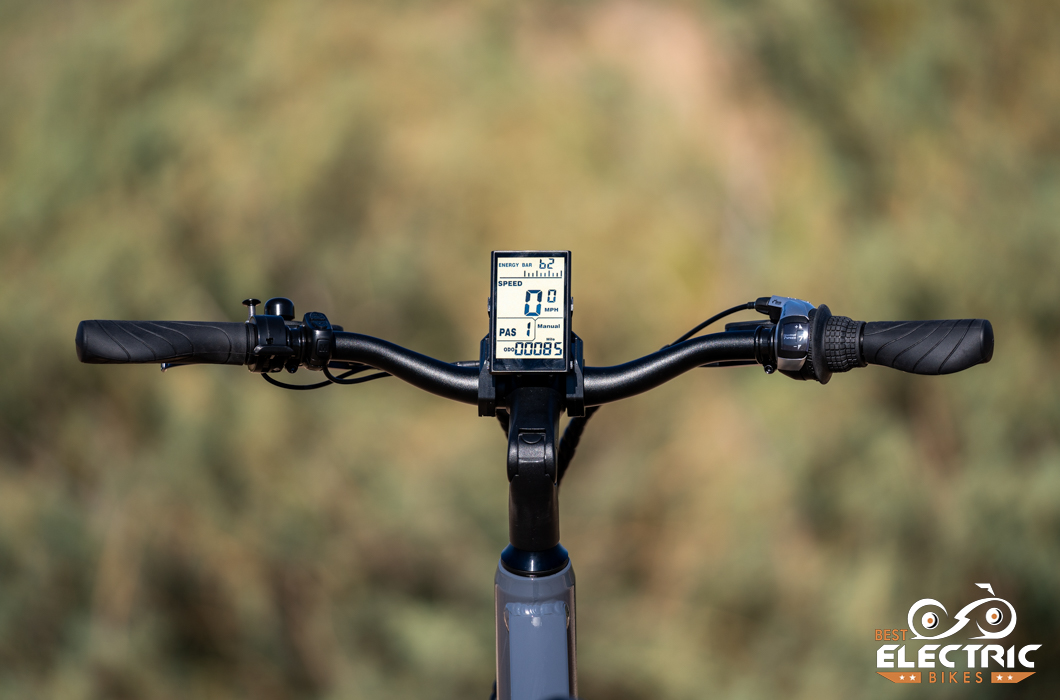 Blix Packa Genie E-Bike Specs
Battery: 48V, 614Wh
Expected Range: Estimated up to 80 mi. with two batteries
Charger: 2A
Motor: 750W brushless, geared hub motor producing 90Nm of torque
Pedal Assist: 5 PAS levels
Throttle: Thumb button
Display: LCD
Headlight: Included
Taillight: Included
Frame: 6061 Aluminum
Fork: Steel
Fenders: PVC
Kickstand: Dual-leg motorcycle style
Handlebars: Aluminum, 640mm wide
Grips: Rubber ergonomic
Drivetrain: 7-speed Shimano Acera
Brakes: Bengal hydraulic disc brakes with 180mm rotors
Pedals: Alloy, with reflectors
Saddle: Padded
Tires: 24 x 2.4 in., puncture-resistant with reflective strip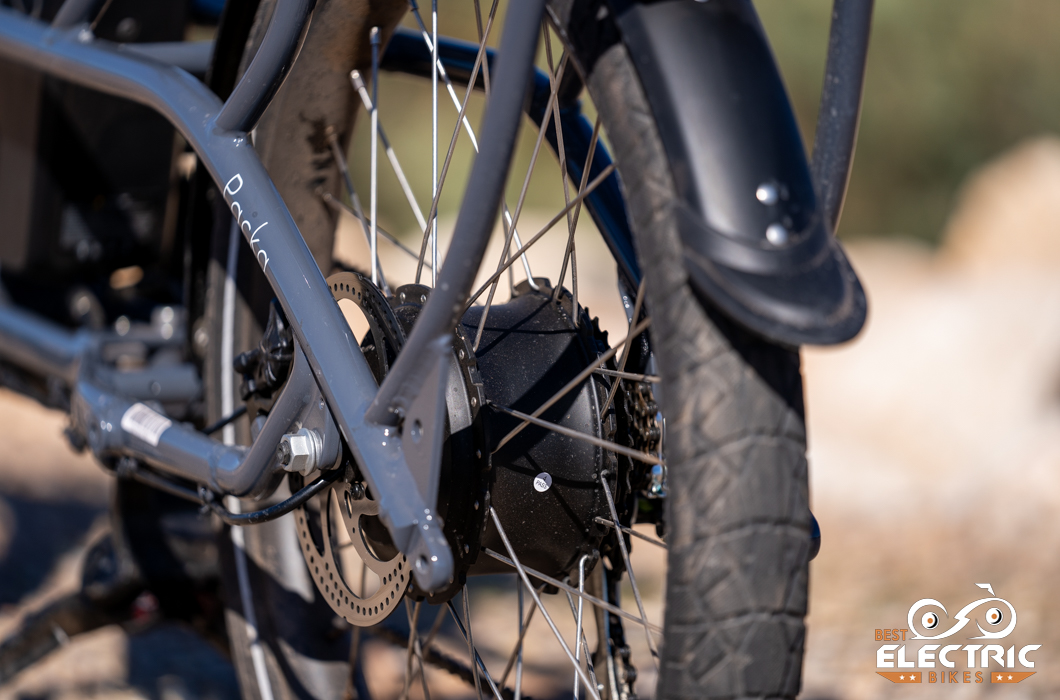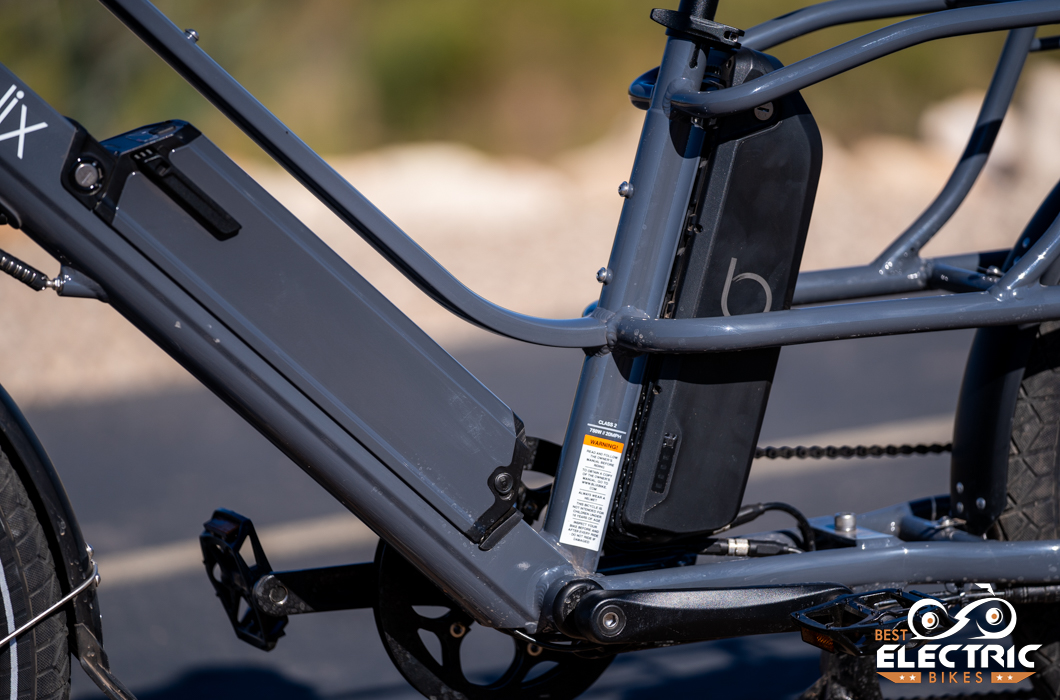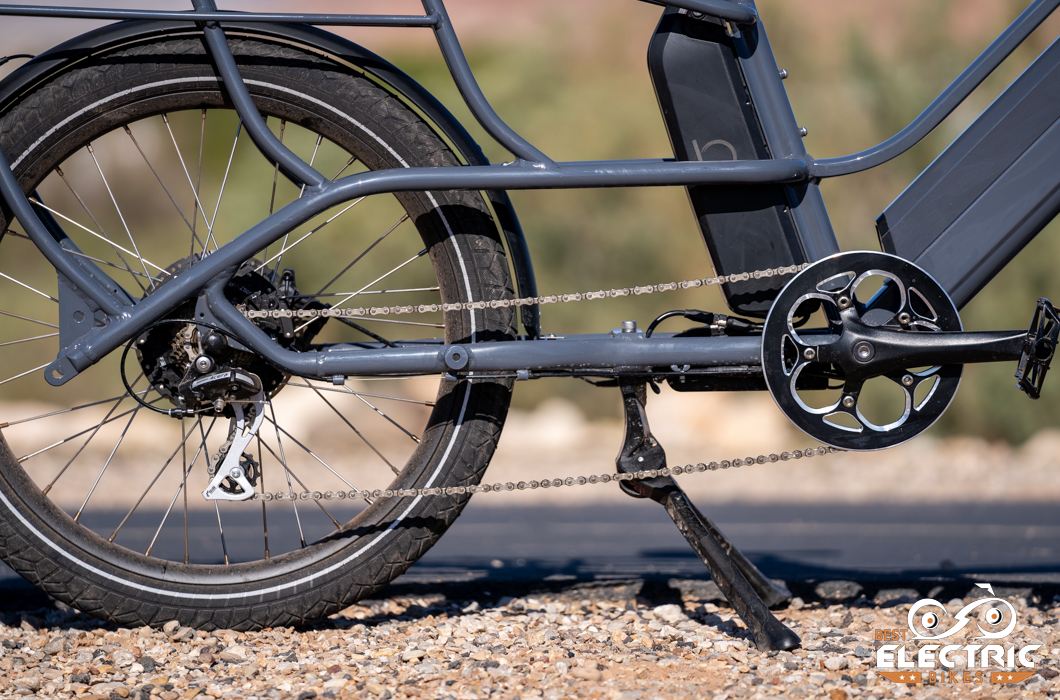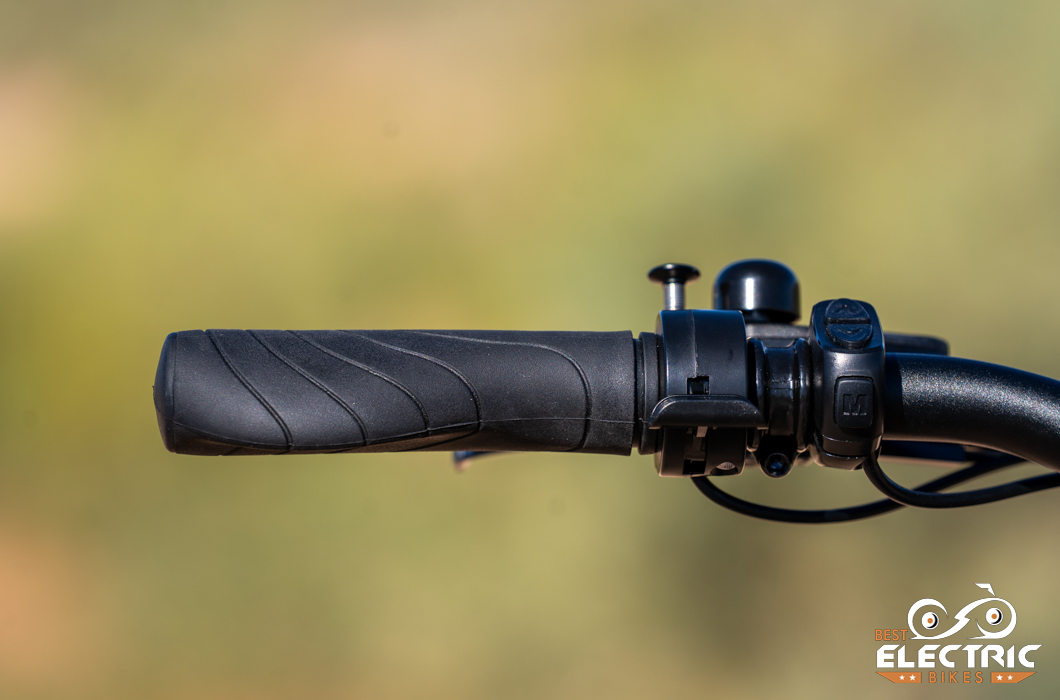 In-Depth Blix Packa Genie Review
Blix Packa Genie Review: Comfort, Handling, and Ride Qualities
Cargo bikes present an interesting alternative to buying a commuter. They can do anything a commuter can do, but they can also do more. In terms of comfort and position, most cargo bikes are a lot like commuters in terms of the seated position and reach. The Blix Packa Genie features a saddle with plenty of support and a backswept commuter bar.
As a one-size-fits all e-bike, the Blix Packa Genie will offer a comfortable fit to riders between 5 feet 6 inches and 6 feet; the closer someone's height gets to the edges of their sizing guidelines (from 5 feet 1 inch to 6 feet 3 inches), the more problematic the fit becomes. In addition to being able to set the saddle to the proper height, establishing a reach the doesn't feel like the bar is crowding the rider or the bar is at the limit of the rider's reach.
Cargo e-bikes and suspension don't mix well. Because the load on a cargo e-bike can change by 60 lbs. in an instant by dropping a kid off at school, a completely rigid frame and fork better serve the cargo e-bike.
The Blix Packa Genie is a long-tail cargo e-bike, meaning the portion of the bike frame that is behind the rider is longer than with more traditional e-bikes. This longer wheelbase makes the e-bike handle a bit calmer at speed. The flip side of that is that it's not quite as nimble in urban environments and it needs a bit more room when parked, but not by much.
The longer wheelbase and calm handling pay dividends when carrying a kiddo, or two. First, looking at the situation from the passenger's perspective, they have a much better view of what's around them. Also, the 24-in. wheels mean that the kids sit lower and feel more secure. And because they sit lower, the brings the e-bike's center of gravity down, which makes the Packa Genie easier to handle when loaded.
It would be easier to underestimate the value of the dual-leg kickstand. It holds the e-bike upright, with no lean, which makes it easier to load with kids, groceries or that load of clothes that need to be dropped off at the dry cleaner. A simple forward push once loaded makes the Packa Genie ready to ride.
Another feature of the Blix Packa Genie we love is the way the rear rack was integrated into the frame. Not only do the curved tubes make for a great look, they strengthen and stiffen the frame so that when loaded the weight affects the e-bike's handling less. The more a frame or rack flexes, the more input that the rider will feel when entering a turn. It's not a feeling that gives anyone confidence.
Blix Packa Genie Review: Motor, Battery, and Drivetrain Performance
Cargo e-bikes need a sizable motor that produces plenty of torque. A Blix Packa Genie equipped with a front basket and rear seats for two kids may call upon the motor to bring more than 300 lbs. up to speed in a hurry. To do that, the motor needs more than pure wattage.
The Blix Packa Genie is equipped with a 750W brushless, geared hub motor that produces a very stout 90Nm of torque—precisely the sort of muscle we like to see in a cargo e-bike. No one wants to struggle to get up to speed when rolling away from a stoplight.
Heavier loads draw more electricity from a battery, and that can make range estimates pretty fuzzy. The Blix Packa Genie addresses this by giving the buyer the option to double the range of the 614Wh battery by adding a second 614Wh battery.
The display that comes with Blix e-bikes is a fairly simple black-and-white LCD unit, but it's fairly large and easy to read. It mounts next to the stem, which makes it easy to view and in a quick glance down a rider can see their current speed, PAS level and battery charge—the basics.
When our colleagues at Electric Bike Report tested a double-battery equipped Packa Genie, they covered 47 mi. in PAS 5 before draining the batteries. That's a bit less than the 50 mi. Blix estimated, which is pretty close. In PAS 1 they covered 78 mi., just 2 mi. less than Blix' estimate. We are always happy to see this level of accuracy in an e-bike maker's projections.
The 7-speed Shimano Acera drivetrain is similar to what we see on many other similarly priced e-bikes, but with one notable exception. Usually, we see a rear gear cluster (freewheel) with a range that goes 14t cog on the high end and a 28t cog on the low end. With the Packa Genie, Blix equipped it with a 14-34 freewheel, giving it more low end for getting up hills, which is a smart choice for a cargo e-bike.
Blix Packa Genie Review: Braking, Safety, Customer Service & Warranty
As we've noted in other reviews, as wheels shrink in size, the brakes require less power to stop them. Mechanical advantage for the win! Practically speaking, that is why we often see e-bikes with 20-in. wheels equipped with mechanical disc brakes.
Blix spec'd the Packa Genie with Bengal hydraulic disc brakes paired with 180mm rotors. Because the Packa Genie rolls on 24-in. wheels, rather than 27.5-in. or even 26-in. wheels, that makes for a very powerful combination, which is a handy thing for riders who may be toting 150 lbs. in kids and groceries in addition to their own weight.
On the subject of safety, we return to the way the rack is integrated into the Packa Genie's design. The low rear deck can be equipped with seats for kids for a setup far more secure than any bolt-on child seat can offer.
At every turn Blix has made terrific choices that are driven by quality but still keep an eye on cost. That this e-bike can come in anywhere near $2000 and not have sacrificed something significant in terms of performance, versatility or safety is impressive.
Blix bikes come with a one-year warranty, but at the time of purchase, buyers have the option to buy an extended warranty of either two or three years, which is probably money well-spent.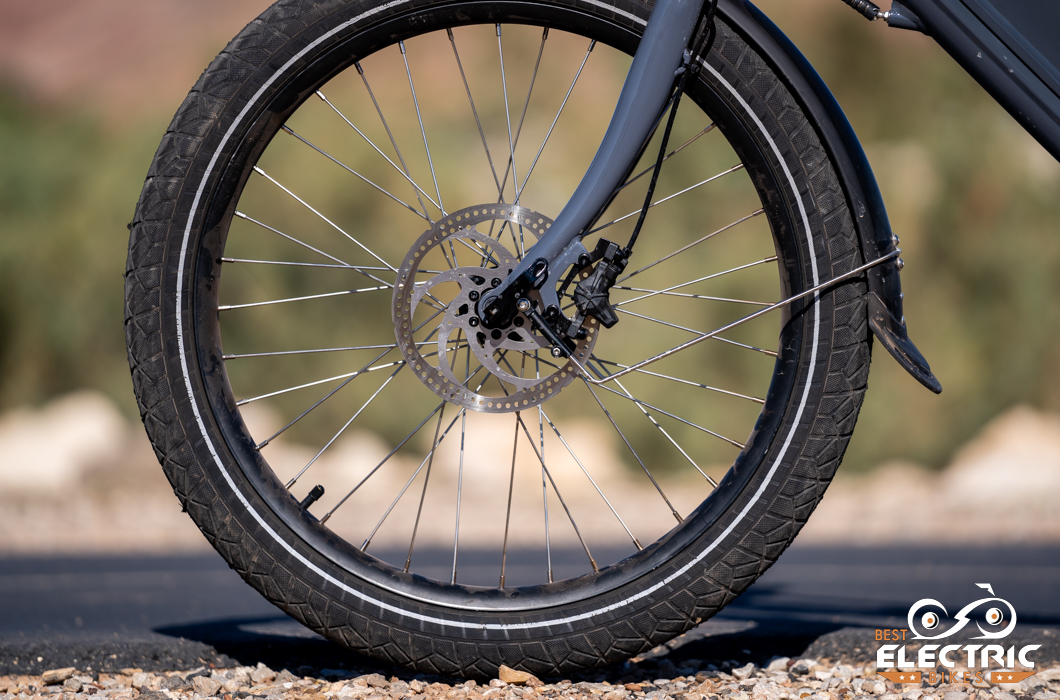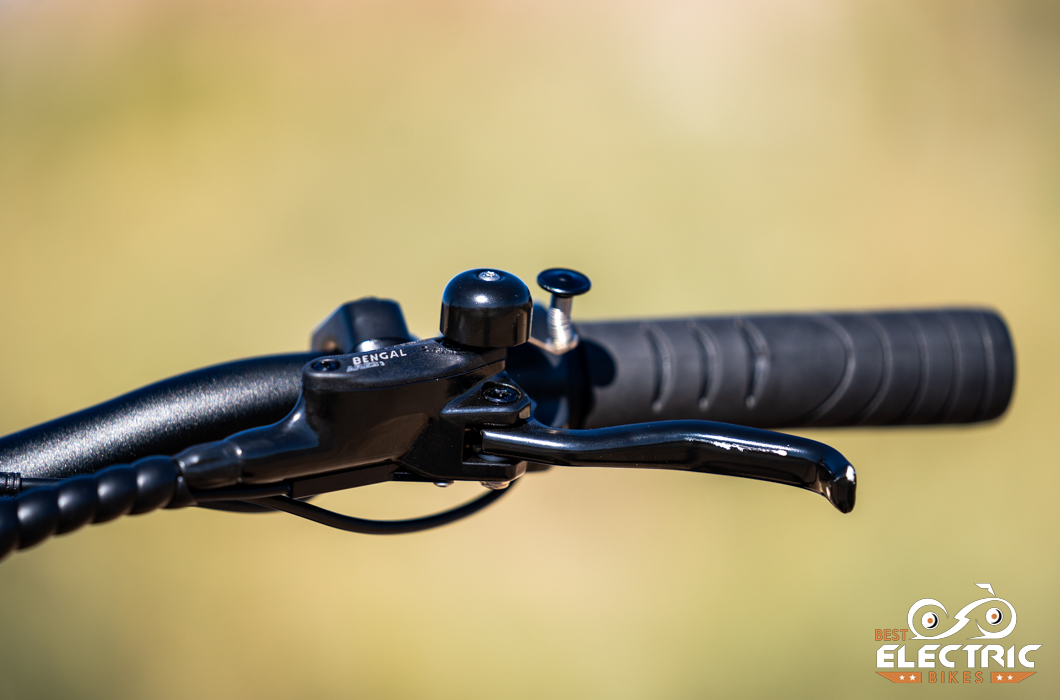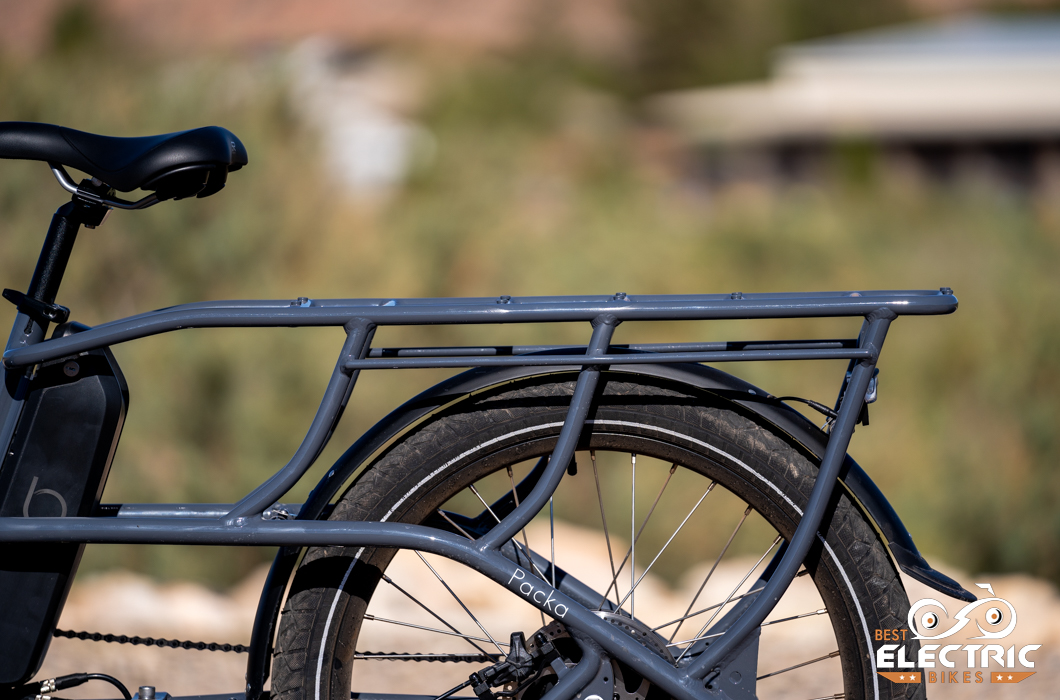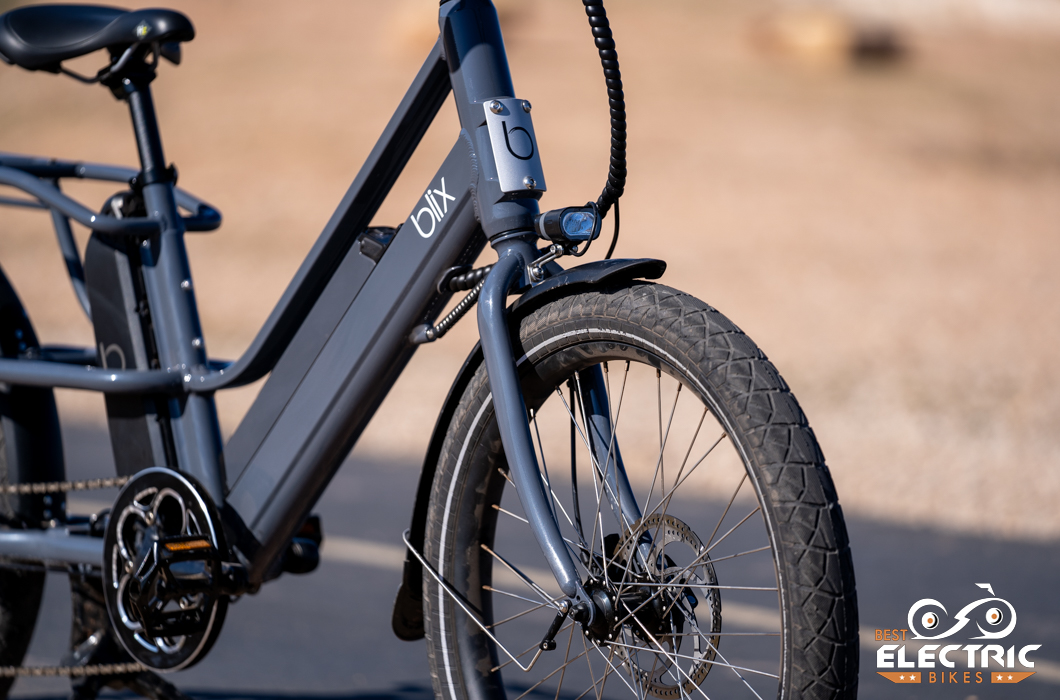 Blix Packa Genie Review: Recommendation/Final Verdict
There's more to building a good cargo e-bike than there is a good commuter. It needs a somewhat (or very) modular design in order to substitute for a back seat or the trunk of a car. And hauling little people requires a more powerful motor than a motor that only needs to move a single person. The long tail design gives up a bit of maneuverability, but it gains stability at cruising speeds.
Those needs set a pretty high bar, which is why many cargo e-bikes feature a mid-drive motor and will retail for $4000 or more. Blix has created a very affordable solution with the Packa Genie. With a retail price near $2000—before adding a second battery or accessories—it is definitely affordable. And for the rider on a tight budget, everything but the second battery can be purchased later.
The Blix Packa Genie is one of our favorite budget-minded cargo e-bikes. We like mid-drive motors for the ride experience they offer and think they are worth the extra money, but for the rider who needs to stick to a more modest budget, the Blix Packa Genie is one of the best solutions going. We can't criticize the Packa Genie for not being a more expensive e-bike; as a result, the only details we could see improving—like swapping the hub motor for a mid-drive motor—would make it an entirely different bike. Few companies have come close to creating such a value-driven cargo e-bike.
Thank you for reading through our review of the Blix Packa Genie. Still have further questions? Wondering how it compares to a similar e-bike we've reviewed? Let us know in the comments below!