There are several new components that you'll find on an eBike that traditional cyclists have never encountered on their non-motorized bicycle, with one of the most important components being a BMS system. The battery management system, or BMS for short, does exactly what the name describes: it manages the batteries used to power your eBike system. For the casual cyclist, you don't really need to know more about BMS systems beyond that if your battery is having serious performance issues, it's likely due to a faulty BMS. For more dedicated cyclists who want to understand every component of their eBike system, here is Best Electric Bike's simplified breakdown of what you need to know about BMS systems.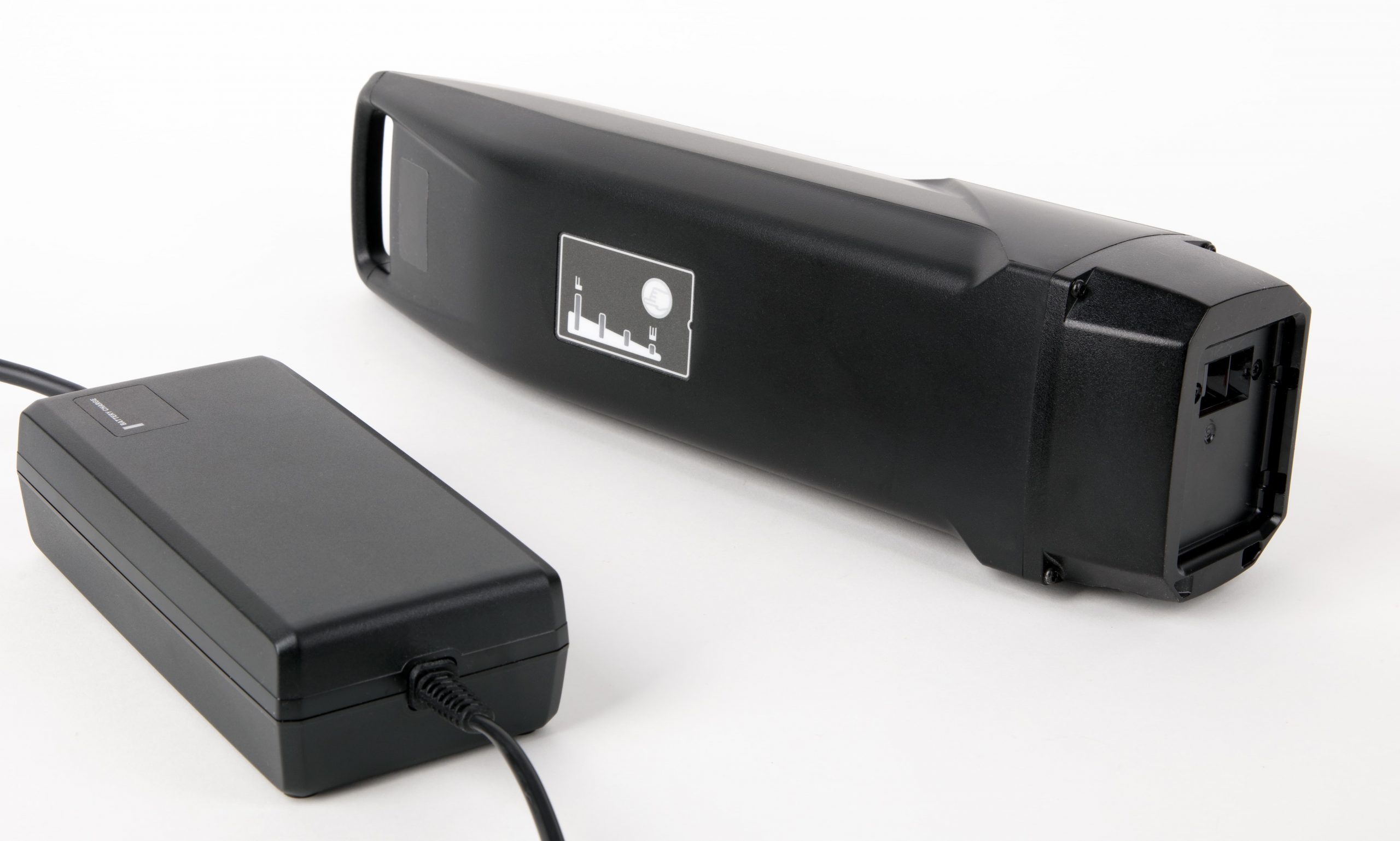 How Does my Motor Get Power?
Your electric bike has a motor system, and because of its small size and to reduce the negative environmental impact caused with operating the motor system, it is powered by electricity rather than traditional gasoline or other common fuel sources. While the motor may be compact, it still requires substantially more power than what you find in your average small household battery. Not only that, but your motor requires two electrical thresholds to be met for successful powering, consisting of both the Watt requirement and Amp requirement.
A single battery cell on its own won't be enough to meet the motor power requirements, but by combining multiple cells together you form a single, larger battery able to power a motor. Stacking a battery end to end increases the voltage required to meet the watt requirement, while connected batteries side by side with each other will increase the power needed to increase the amp requirement. The watt requirement is met with 'series' connections, while the amp requirement is met with 'parallel' connections. With enough series and parallel connections, you form up a single battery made up of dozens, sometimes hundreds of cells able to power motors such as the one used for your electric bike.
This is how your motor system is powered, a single battery made up of many individual battery cells. However, even if installed and used at the same time, battery cells do not drain, deteriorate, or perform at the same rate. Some cells will last longer than others, some cells will drain slower than others, and some cells sometimes glitch out and cause more problems than others. With so many individual cells acting independently, you would quickly encounter a number of problems since they don't synch up with each other, and probably wouldn't be able to turn on a motor at all.
With this in mind, you're now ready to understand a BMS system does on a eBike:
Why Do I Need a BMS System?
The battery management system exists to manage the individual performance of each battery cell. Instead of allowing for individual performance, the BMS ensures that each battery cell drains, performs, and acts the same as all other cells throughout the battery. By having uniform cell performance, you will have consistent performance and full operation of your motor that would otherwise be impossible without it.
The BMS also extends the life of your battery as well. Without a BMS, the individual cells can overcharge, causing them to explode, or drain too far, making them impossible to recharge or greatly accelerating their overall deterioration. If you've had an eBike battery explore or fail out far sooner than promised by the manufacturer, the cause of failure is having a faulty BMS in your battery. In fact, a faulty BMS is one of the most common sources of failed performance in your eBike.
So how do you take care of your BMS system so that it will perform optimally and manage your eBike battery successfully? Here are a few key tips to make your your BMS, and eBike battery in general, continue to perform well and serve your eBike for months and even years to come:
Top Tips to Manage Your BMS System:
Don't Use a Charger that Isn't Rated for Your Battery: Your BMS system is in place to handle the overall charge each cell in your battery receives. At too high a voltage, the BMS system can be overloaded, removing the limiters and likely leading your cells to get overloaded as well. When using a new charger, make sure it is compatible with your battery before charging.
Don't Leave Your Battery In Extremely Warm, Cold, or Wet Conditions: Extreme heat and cold will damage both your individual cells and BMS system, leading to serious performance issues and even the danger of causing your battery to explode. While your battery is sealed, the BMS system is also designed to never let your battery fully drain, meaning that even when 'empty' it still has an electrical current within it. Try to minimize battery exposure to water as much as you can, and especially make sure it never gets fully submerged in water.
Refresh the BMS System After Long Periods of Inactivity: When a battery goes unused for a long time, the BMS system has a habit of entering a negative charge state, where it thinks that the batteries have more power than they actually do. To help refresh the BMS system, you will want to leave your battery on a charger for 12 to 24 hours, depending on how long it's been since you've last actively used the battery. You will also want to perform an extended full charge when you first receive a new eBike battery, as it will not only refresh the system but also verify that your batteries are able to recharge properly before you start riding your eBike.
Conclusion: Taking Care of your Battery is Taking Care of your BMS:
Your typical BMS system is built right into the battery itself, which means that if you take care of your battery properly, you're already taking care of your battery's BMS. When something does go significantly wrong with your battery though, the BMS is one of the most likely culprits. BMS are very complicated systems though, and even if you can access them they are best managed and repaired by certified technicians and engineers experienced with BMS systems. When a BMS does break in your battery, then you often can't do much beyond just replacing the entire battery due to how sensitive the individual battery cells are. Knowing about your battery and how it functions is helpful in troubleshooting problems you have with your eBike though. So, the next time you have a charging or range issue, and you can't seem to figure out what the cause of the problem may be, use what you know and check with your bike technician to see if the BMS might be the issue!