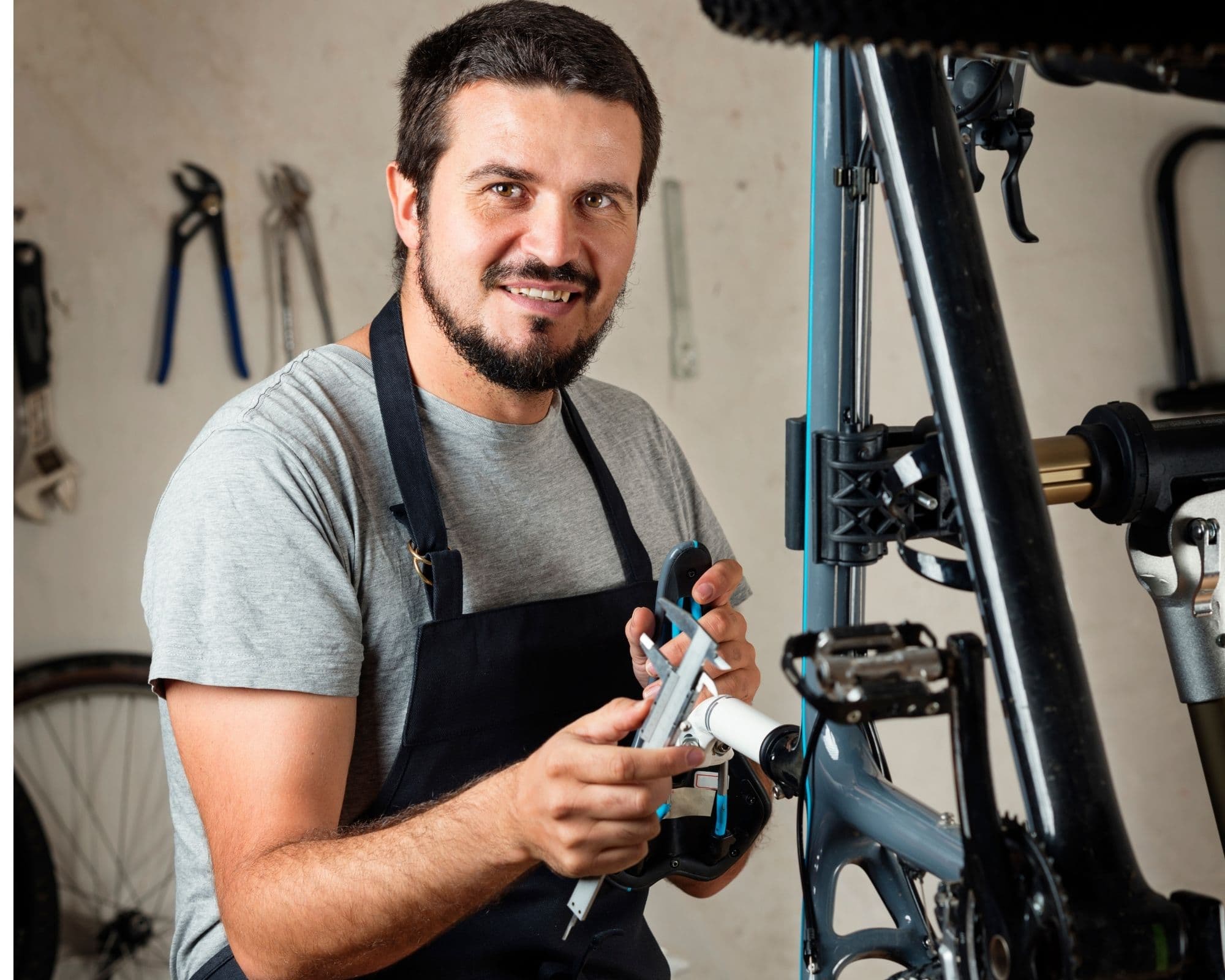 There's a deep satisfaction when you complete a do-it-yourself project and save a bunch of money simultaneously. It's a feeling of accomplishment, and you likely learned something along the way. But how does that translate when looking into building an e-bike? What to know when starting is the key to success.
If you're a seasoned tinkerer or bicycle enthusiast, perhaps you've no problem planning out and executing an e-bike build. But for the rest of us, learning the needed basics of planning accordingly makes all the difference between something terrific or a disaster.
Let's look at three key elements you will need to succeed with your e-bike build.
Select Your Bike
You need to begin with a bike, preferably a mountain bike with disc brakes and wide style handlebars. Perhaps you have a bike that fits that description; then you're ahead of the game. If not, there are plenty of new or used bikes which can do the job. The bike doesn't have to be perfect. It will probably still do the job. But to build the best low-price ride, here are some suggestions.
Wheels
You will want to find a bike with 26″, 20″, or 16″ wheels since these are the easiest ones to find. That will be an asset in the future when you need new tubes or tires. You will find the smaller wheels on folding bikes. The smaller wheels are great for acceleration but tend to make for a rougher ride and are less efficient once you get up to speed.
Bike Type
We've mentioned mountain bikes since they are ruggedly built and are the most common bicycle converted to electric assist. But cruisers and other style bikes work as well. The key elements are a sturdy frame along with a standard bottom bracket. Avoid cycles with carbon fiber frames. While lightweight, they can't handle the extra weight or torque when the rubber meets the road.
Handlebars
Wider handlebars are our choice, but traditional mountain bike handlebars will work but will give you less room for accessories. Think ahead here since you'll be adding more than most bikes have beyond brakes and shift levers.
Front Disc Brakes
Disc brakes on bicycles have been a massive addition in recent years, improving stopping distances and creating a safer ride. In particular, having disc brakes on the bicycle's front will make stopping on hills more efficient.
Get an Electric Bicycle Conversion Kit
If you have no experience building an e-bike, a conversion kit will make the process a lot more straightforward. Bolt-on conversion kits contain a speed controller, a wheel with a hub motor, and a throttle. Though not always necessary, some kits come with displays, gauges, and brake levers.
Adding lights or other accessories takes up space along with wires which will need to be secured. So stick with the essential components from a kit, and then add on once you have the bike running and see how much room you have for more gadgets.
Check the Wheel Size
The kit needs to come with a wheel that's the same size as the wheels on your bike–for obvious reasons. Also, purchase a kit where the hub motor is on the front wheel. Because of the position of the gears, it's simpler to replace the front rather than the back wheel.
Most conversion kits don't contain the battery, leading us to our third element for building your e-bike.
Choose a Battery
It's best to purchase the battery and the conversion kit from the same manufacturer if possible. This way, you can ensure that everything works seamlessly together. Always buy a battery designed for e-bikes. It will be easier to install and come with a compatible charger.
It's best to choose a 36 or 48-volt battery with a capacity of 10 to 20AH. Check to ensure that the capacity and voltage are compatible with your preferred conversion kit.
Voltage
E-bike kits are rated for a specific voltage range, and the higher the voltage, the more power and assistance you'll have on your bike. You'll need to choose a 36 or 48-volt battery.
A 36-volt battery will keep your legs working for exercise but gives you a little added power when you want it. Your muscles will work harder with a 36-volt as the max amperes you will draw is about 15.
A 48-volt battery will draw up to 40 amperes, meaning you can go faster and have more power. If you're into steep terrain or rugged surfaces (or are a heavier person), you will want to invest in the higher voltage.
Capacity
You want to get as much out of your battery as possible, and with e-biking, that equals distance. The battery's capacity is essential because it determines how long it will sustain a charge to keep you moving. Depending on your riding plans, a 10Ah battery will be enough for short rides. If you're looking for longer distances, though, a 20Ah battery will be more suitable.
Bottom Line
Building your own e-bike could save you thousands. Spending only $400-$500 to yield an e-bike< equal in ability to a $4,000 - $5,000 retail model. If that's your goal, it can be a win if done right. Will it be as sleek and organized as an e-bike bought ready to go? The answer is no. You might have exposed wires and cables for all the additions, along with that unpolished do-it-yourself look, but if that doesn't bother you, the price is worth the upgrade. A new e-bike will be more streamlined and have warranties and customer support to cover the motor, battery, or electronics issues. Let us know if you have, or plan to, build your e-bike and what your experience was.