With the growing popularity of electric bikes, a challenging question for experienced bikers and cycling veterans is whether they should buy a brand new eBike or just convert their old standard bike into an electric one. The short answer to the question is that it depends on your personal situation, with converted eBikes being less expensive while dedicated eBikes offer better performance. Weighing whether it's worth saving money or having optimal eBike performance will depend on you and your riding needs.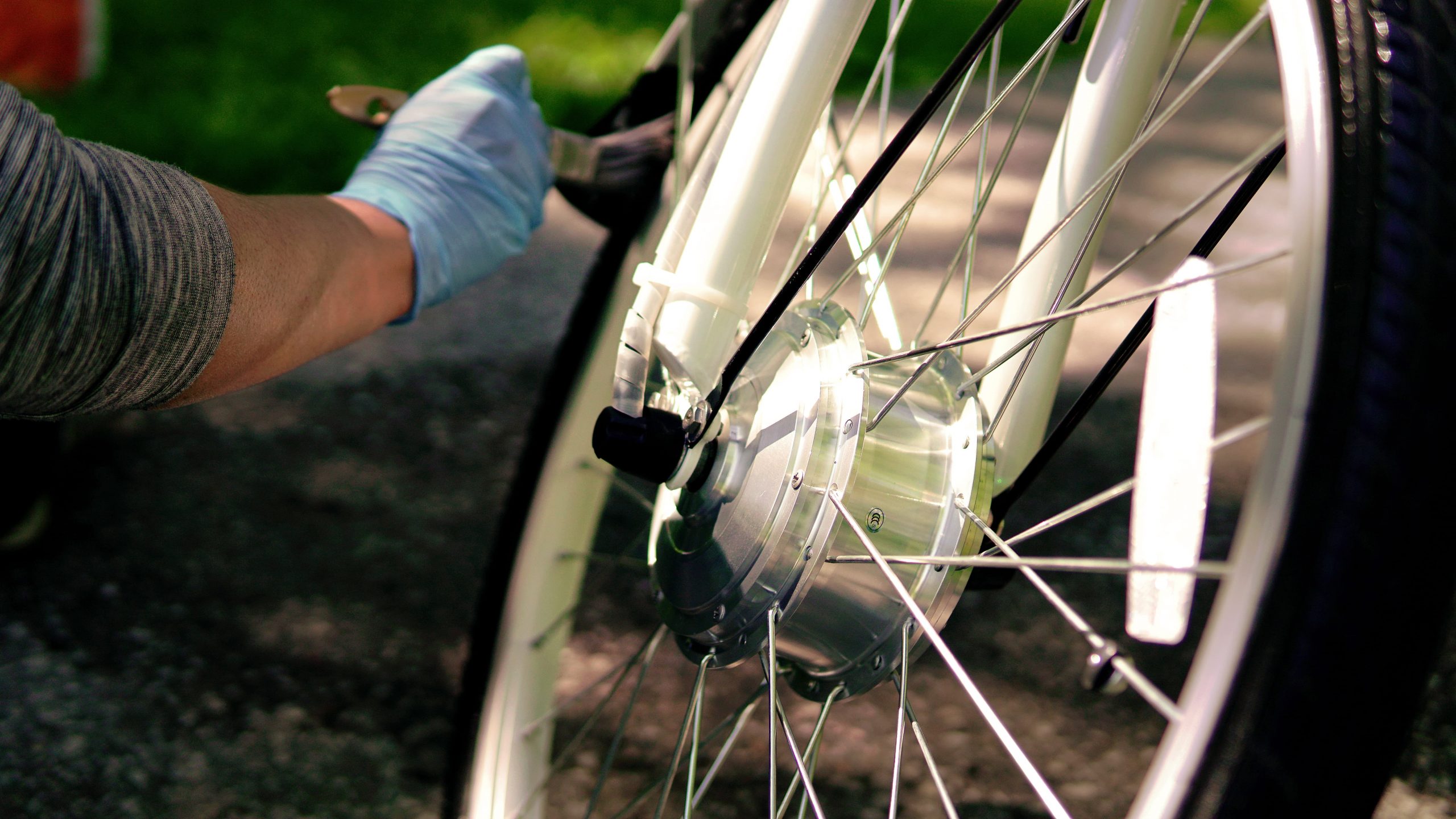 However, the longer answer is that there are multiple factors beyond just simple price and performance that you will want to consider before you decide to convert or go out and buy a new eBike. So, to help you make the best, most informed decision, Best Electric Bikes has a number of important factors we would recommend that you consider before choosing one way or the other. Once you have made your decision, if you do decide to just buy a new eBike, you will find some of our favorite eBike recommendations on our website that are great for experienced and newcomer cyclists alike.
Feel free to leave a comment below and ask us a question if you're still unsure of what to do, or want to learn more about some of our favorite eBIke models. Otherwise, here a few reasons why you should consider converting your traditional bike into an eBike frame:
Why You Should Convert Your Traditional Bicycle into a eBike:
Reason #1: It is Less Expensive than Buying a New eBike:
The main reason that you will benefit from converting your old bike into an eBike is that it's far less expensive than having to go out and buy a new eBike entirely. Some of our favorite entry-level eBikes still cost over $1,200 dollars, while a premium, top of the line conversion kit will turn a traditional bike into an eBike for less than $500 dollars. If money is your primary concern, you can save quite a bit by just using a conversion kit instead of buying a whole new bike.
Reason #2: You're Already Familiar with your Bike:
All bikes feel differently, and each of them require a different riding style due to unique characteristics that make them all a bit different on the road. If you're a dedicated cyclists who has already spent months, if not years trying to adjust and get used to a particularly eBike model, you may have little to no desire to go out there and repeat the process with a brand new bike. While an eBike conversion kit will impact the overall performance of an electric bike, it will still be so familiar that it may be worth sticking with your old bike rather than buying a new one just for the familiar feel alone.
Reason #3: Your Converted eBike will Likely Weigh Less than a True eBike:
Electric bikes have many great performance advantages over a traditional bicycle, but one of the performance areas where they are almost universally worse is when it comes to the weight. Electric bikes are rarely less than 50 lbs, with many of the eBikes we've reviewed often exceeding 60, 70, and even 80 lbs. While an electric bike conversion kit will add to the overall weight of your traditional bicycle, it will still likely weigh far less than your average electric bike.
These were just a few reasons as to how you'll benefit from converting a traditional bicycle to an electric bike. However, there are a few other, more performance oriented reasons as to why dedicated eBikes are better than just a converted traditional bicycle. A few of our top reasons are as follows:
Why You Should Buy a Dedicated eBike instead of Converting your old Bicycle:
Reason #1: The Performance is Optimized for Motor Usage:
The biggest problem with conversion kits now is that they do not offer the same level of performance as your typical dedicated electric bike does. Your average eBike conversion kit comes with a motor and battery setup that, even in premium kits, can't exceed more than 30 miles and typically maxes out at a 40 to 50 Nm of torque. Alternatively, even many entry-level eBikes have a max range that averages between 40 to 50 miles, with motors that are far more capable at 70 to 80 Nm of torque. If you want the best motor performance, you have to go with a dedicated eBike over a converted bicycle.
Reason #2: Dedicated eBikes have Features Missing from Conversion Kits:
One of the great things about new eBikes is that they have a number of features that you just won't find even in a premium converted eBike kit. Remote locking and tracking, precise motor configuration, and odometers are just a few key features, and that's not counting the even more advanced options out there like regenerative braking and pedaling. Even the smartphone apps now used to configure and control motors are by and large superior to the apps used for conversion kits. If you want the latest and greatest in the eBike industry, you'll only have access to the latest innovations by going out on a dedicated eBike.
Reason #3: Your Electronic Components are Better Protected on a eBike:
While traditional bicycles may be lighter, one of the reasons that they are is due to a different electrical wiring and motor setup that typically breaks if you suffer a major crash. With a dedicated eBike, much of the electrical wiring is integrated into the frame itself, with additional reinforcements to help protect the most critical electrical parts while you're pedaling. While no eBike is invincible, the risk of damaging the motor or other electronic parts is much lower on a true eBike compared to a converted traditional to electrical bicycle.
Conclusion: Explore your Options, and Consider What You Want an eBike for!
There are a number of great and important benefits that come with using an eBike, each of which can further help you determine which solution is the best for you. Do you need a fast, rapid motor that will consistently help you get to work everyday without breaking a sweat? Or are you just looking for a fun motor that will occasionally help you on challenging road sections, a fun alternative or backup for when you start to tire out? Casual cyclists and riders who only intend to use their motor from time to time will enjoy a eBike conversion kit, while dedicated cyclists who hope to make use of their motor every day will prefer the benefits that come with a true, dedicated eBike. Either way though, you'll find yourself having more fun and traveling farther with an electric bike motor, so don't delay and find yourself an eBike solution today!