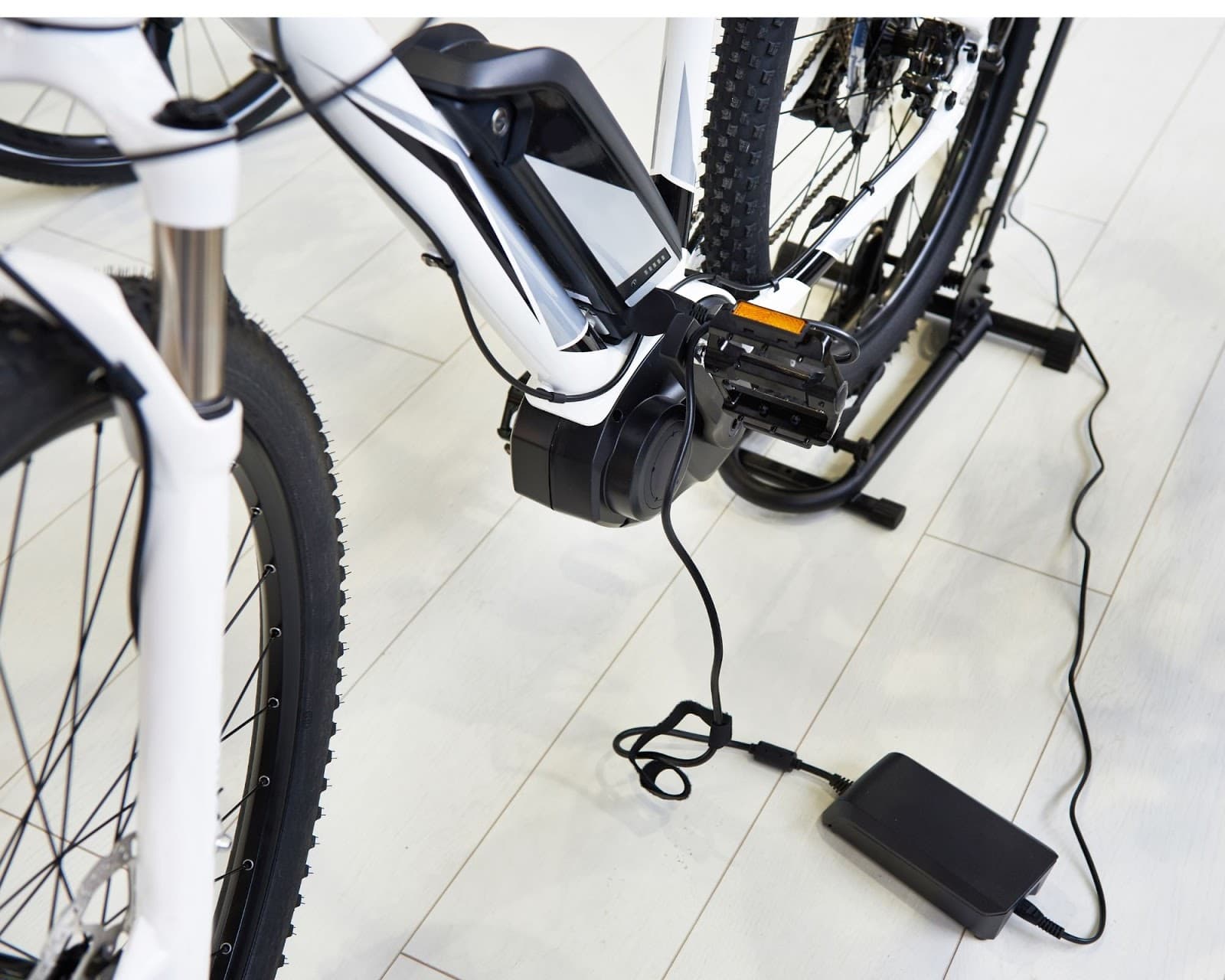 There's something so freeing about taking a spin on an electric bicycle. You keep on riding without the fear of getting too tired to pedal home. Unfortunately, although your e-bike has the power to get you from Point A to Point B, there may come a time when its battery isn't able to meet your needs — leaving you stranded to pedal home manually.
To ensure that you don't get left behind, it's important to understand how many charge cycles your e-bike's battery has and how to keep your battery operating at peak efficiency. At Best Electric Bikes, we want you to get the most from your electric bicycle, which is why we've put together a quick guide on e-bike batteries and charge cycles.
What Is an E-Bike's Battery Life?
Your electric bicycle's battery life is calculated in charge cycles. Charge cycles in e-bike batteriesrefer to the number of full charges that the battery can withstand before it begins showing signs of ineffectiveness — and gradually diminishes over time until they are no longer effective.
On average, your e-bike will be able to go through about 500 charge cycles before showing signs of diminishing. However, the battery life expectancy is dependent on the exact type of battery that your e-bike uses. Here are a quick breakdown of the different battery types and how many charge cycles they have.
Lithium batteries – For the most efficient battery, look for an electric bicycle powered by a lithium battery that can hold up to 1000 charge cycles.
Nickel batteries – Although not as efficient as a lithium battery, a nickel battery will get you about 500 charge cycles on your e-bike before showing signs of wear and tear.
Lead batteries – These e-bike batteries aren't as common due to their inferior charge cycles, expected to be around 300 cycles.
In most cases, you can expect your e-bike's battery to last for 500 charge cycles or about four to five years, depending on your usage levels. Once you hit that threshold, it will start operating at approximately 80% of its maximum capacity, gradually lessening over time. Keep in mind that when you use pedal-assist mode on your electric bicycle, the battery doesn't have to work as hard to power your ride — meaning you can expect your battery to last a bit longer before requiring a replacement.
What Happens When You Reach 500 Charge Cycles on Your E-Bike Battery?
Until the batteries in your TV remote just stop working altogether when they run out of juice, your e-bike battery is going to begin diminishing over time. This means that when you reach your battery's maximum charge cycles, it will no longer perform as well. However, it will still take you where you need to go — you just might need to charge it more frequently!
As the performance continues to worsen or you find yourself charging it far too often, you will need to determine if it can meet your needs or if you should opt for a battery replacement instead.
How to Maximize Your E-Bike's Battery Life
Whether you just bought an electric bicycle or you're trying to maximize the number of charge cycles you have left, some steps can be taken to prolong the lifespan of your e-bike's battery. However, one of the most important things to understand is that your battery doesn't only decrease performance through use, but it can even wear out from a lack of use.
If you don't use your e-bike and it sits there idle without being charged, it can cause irreparable damage to the battery through a process known as self-discharging. So even if you aren't planning on riding your electric bicycle for some time, it is recommended that you keep your bike charged to ensure optimal performance when you choose to ride it again.
Along with keeping your e-bike's battery charged, there are additional precautions you can take to take care of the battery.
Charging Your E-Bike
Only charge your electric bicycle using the charger and adapter provided by your bike's manufacturer. Using a generic charger can overcharge the battery which will damage it over time.
When you get back from a ride, do not plug your e-bike in to charge right away. Instead, allow the battery to cool before charging it.
Give your e-bike a few minutes between unplugging it from the charger and riding it. Hopping right on it after it was charging can cause irreparable damage.
While your electric bicycle's battery level will drop during your ride, don't allow it to drain to 0% altogether. Instead, drain it somewhere in the 10% – 20% range before charging it up to 100% for maximum battery power.
Never let your bike's battery sit completely dead for an extended period. If you aren't riding your bike for an extended period, make sure there is a slight charge to the battery.
Storing Your E-Bike
Your electric bicycle and battery should be stored in a cool and dry location, void of extreme temperatures. Don't allow it to sit outside where it will be exposed to hot and cold temperatures and moisture — a garage is an ideal location.
Cleaning Your E-Bike
Your electric bicycle might need cleaning every once in a while. Don't attempt to clean the bike with the battery still attached. If the battery gets wet, not only can this be extremely dangerous for you, but it can completely fry the battery.
If the battery needs to be cleaned, it should never be submerged in water. Instead, use a damp cloth to wipe off any dirt and grime lightly.
By utilizing these tips, you'll increase the lifespan of your electric bicycle's battery. If you have any comments or questions about this subject — or any other — let us know.