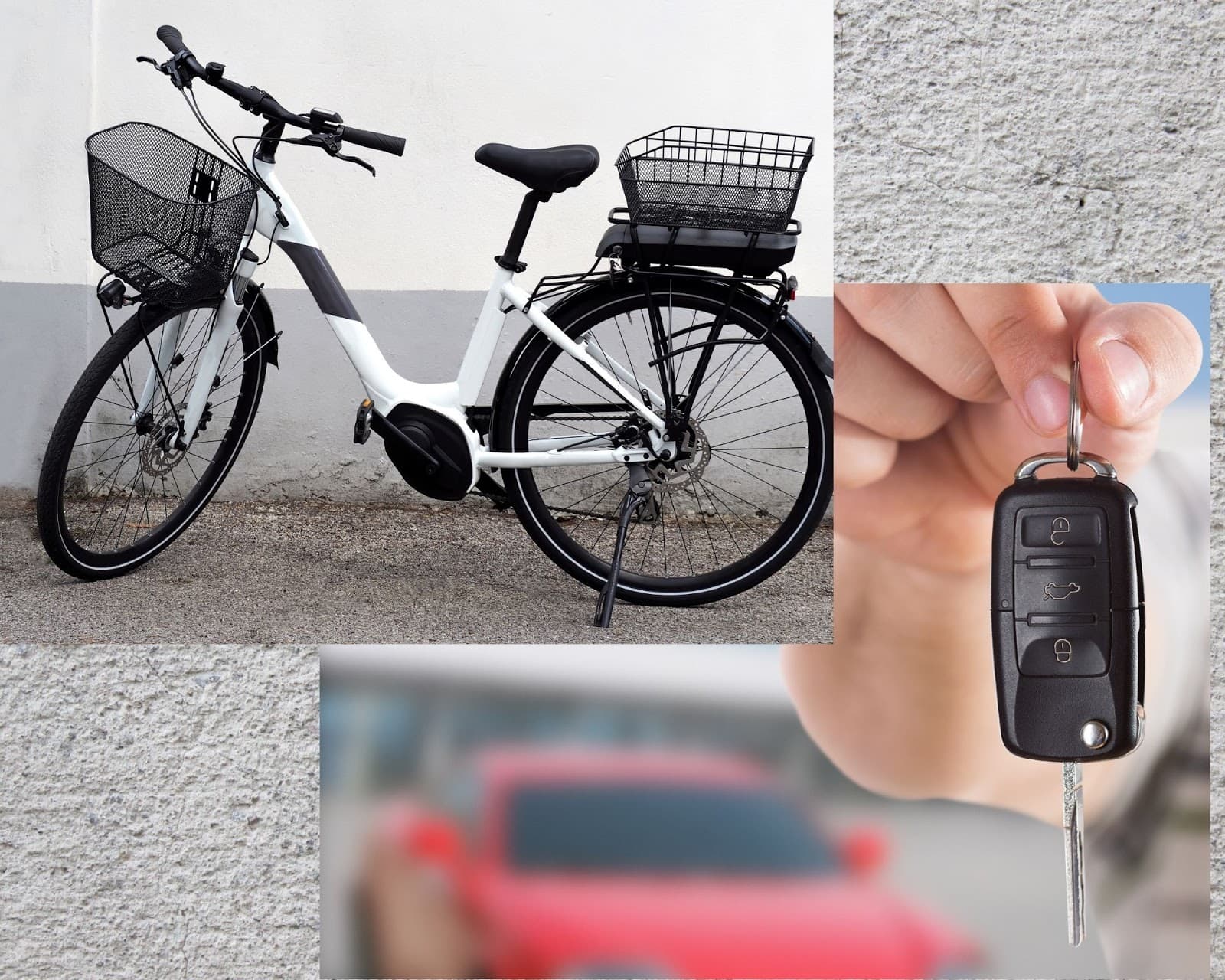 If you hate fresh air, getting your blood pumping, and despise having fun, you probably won't choose to ride an e-bike for your commute instead of a car.
The percentage of people giving that first sentence a thumbs up is relatively small. For the rest of us, foul weather is the only real reason we wouldn't choose to jump on a fun and fast e-bike instead take a four-wheeled gas guzzler.
But let's take a closer look and determine if electric bikes are a better choice than cars for a daily commute.
Reduces Traffic Congestion
The number one benefit of choosing to ride an e-bike instead of driving a car is the reduction in traffic. This benefits everyone around you. Talk about selflessness! The greater good will profit from your decision.
For every person who chooses an e-bike for their daily commute, that's one less car backing up the freeway or side road. So your choice to ride immensely serves those in your community.
Reducing carbon-burning vehicles on the road leads us to our second reason why choosing to ride an e-bike is a better choice for your commute: the environment.
Good for the Environment
Reducing your carbon footprint isn't just an edgy "green" thing to do anymore. We've seen what greenhouse gases can do to our ozone and, in turn, what the reduction in those same gases can do to improve it.
E-bikes are a zero-emission vehicle, so that alone makes them the environmentally superior choice. Research supports e-bike riding is as clean as walking but helps you spend less energy to cover the same distance.
Traveling one mile, an e-bike uses 8-24 watt-hours of energy, compared to 24-31 watt-hours on foot. There's a bloated 600 watt-hours burned for that same mile by automobile. Higher watt-hours essentially reflect the emissions and increased fuel costs of cars.
This powerful argument for e-bike riding and sales has reflected the "Go Green" effort over the last ten years. Greener is cleaner!
Good for Your Health
The number one "suggestion" pushed by doctors during checkups is to exercise. Move! Let's face it; we've become a sedentary nation. An overabundance of convenience has given way to rampant laziness.
This is a national health emergency, and e-bikes are one of the answers.
Sure, an e-bike will give you some assistance, but you'll are out there pedaling at least some of the time and using your core to balance all of the time. Over a year, all that low-impact exercise adds up to some excellent health benefits.
Tips to Keep You Healthy & Safe
Whether you're new to e-biking or a seasoned veteran, it's good to practice these tips to ensure every ride is as safe and fun as possible:
Before jumping on your bike, get in a bit of warm-up. Take a quick 5-minute walk to get that blood pumping, warming up the muscles and joints.
If you're new to e-bike riding, be sure to plan out a route ahead of time, so there are no surprises. Avoid congested areas and challenging terrain.
Give your bike the once over before jumping on. Adjust your seat height so that getting on and off is easy.
Once moving, maintain good posture, keeping your back straight to avoid unnecessary strain or pain to your neck or joints. Feet pointing forward when pedaling will minimize stress to the knees, which could lengthen your rides.
You don't have to be in tip-top shape to enjoy riding an e-bike. The important thing is getting out there and enjoying the fresh air while getting in some low-impact exercise. Slowly build up your saddle time, and soon you could be outlasting your bike's battery.
Good for Your Wallet
Nothing hits home more than finances. We spend an average of $25 per daily commute. That's an hour (or more) you have to work just to make up for getting to work. An e-bike will keep that money in your pocket.
So sure, a new e-bike isn't a cheap investment, but over time–and in a short time at that– the needle will turn toward savings. Compared with cars, e-bikes are enormous cost savers.
Cars come with an array of expenses right off the bat. Annual costs of registration, insurance, and maintenance (and don't forget depreciation once you drive it off the lot) make automobiles a losing proposition.
E-bikes need much less upkeep, and they tend to hold their value better than an automobile. And most states do not require registration fees or a license–making an electric bicycle perfect for those who don't (or can't) get a license.
Electric bikes are genuinely budget-friendly. You still need a larger vehicle for multiple passengers and trips, but for commuting, they're perfect!
You will not only spend less time in your car burning expensive gasoline, but you'll save on your car's wear and tear and time spent sitting in traffic. "Going Green" can have you seeing green.
Leaving your car in the driveway whenever you help you and everyone around you, have a better day.
Selecting the right e-bike for you and your current fitness level is essential. Check out our comprehensive e-bike reviews and read up on the wide variety of e-bikes available.