Electric bike batteries are one of the most critical components of an eBike.The motor and many other features are limited once the battery no longer functions as it should. The first instinct that many eBike cyclists have when something goes wrong is to try and fix the battery since restoring one you have seems like it would be less expensive than buying a new one.
While it is possible to repair an eBike battery, especially if you only have a minor performance issue, the reality is that most eBike batteries aren't worth the effort of trying to fix them. This is especially true when you have a severely damaged battery. Trying to fix it can cause you to get hurt.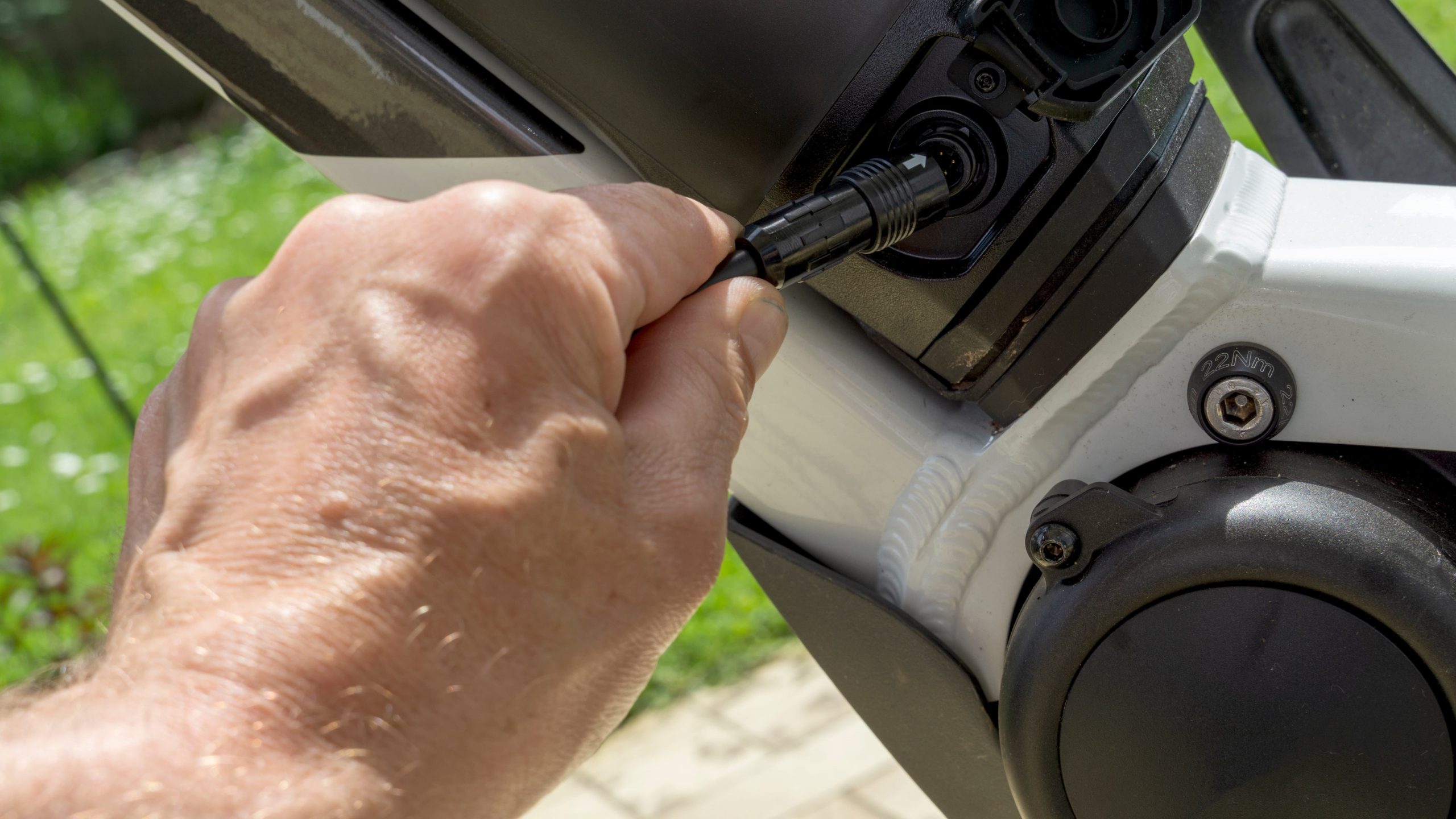 However, because eBike batteries range in issue, we wanted to split our guide into two sides. First, we want to explain some easy tricks that will resolve the most common problems people have with their eBike battery. If none of these suggestions work, you'll be at the point where replacing your battery is better than trying to repair it.
We hope our guide resolves your electric bike battery issue or at least explains why you're better off getting a new battery rather than trying to make your old battery work.
Common Fixes for eBike Battery Problems
Tip #1: Do a 24 Hour Full Charge Cycle
Like other batteries, electric batteries can sometimes enter a faulty, negative, or non-existent charge state where the battery doesn't retain the full charge that your display says it has. This is one of the most common problems with eBike batteries. It can happen when you don't use your battery for an extended period, when you ship your battery, or when you only charge your battery for a couple of minutes, or just randomly.
Fortunately, this is one of the most straightforward issues to fix with an eBike battery. All you have to do is leave your battery plugged in for about 24 hours. The constant feed of electrical energy over a day clears out any false or negative energy built up in the battery.
This also helps the BMS (battery management system) clear out any glitches it might be having. When your battery isn't performing as well as you expect, letting it charge for a full 24 hour period is one of the best things you can do.
Tip #2: Clean Your Battery, Charging, and Frame Ports
If you have a removable battery, you'll often be taking it off your frame so you can charge your battery indoors. While this is a great feature, it often results in crucial battery and frame ports being left exposed. Exposed battery ports then begin accumulating dirt, mud, and other debris that prevents your battery from being mounted correctly. This is why you might think your battery isn't working properly when a failure to connect is the real issue at hand.
If you don't think that your battery is being appropriately mounted, clean out the frame port and battery connection points to try and resolve the issue. Because you will be working with electrical components, make sure you use a safe or rated cloth for use with electrical equipment.
Typically, we use a dry microfiber cloth to clean out the charging and battery port when it's getting dirty. While we usually avoid spraying anything on our cleaning cloth, but a small dab or squirt of a general cleaning solution can make cleaning a little easier. Be sure to follow the same tips if you don't think your charger is connecting correctly!
Tip #3: Use a Multimeter Tool to Check Your Battery Voltage
If you've tried the above steps and you still don't know what's wrong with your battery, there is a way to check whether it's worth attempting to fix or not. Using a multimeter measurement tool, connect your battery to the device to get a voltage reading for your eBike battery.
If you are within 80% to 85% of your eBike battery recommended voltage, then it is in good enough working condition that the issue is likely something other than the battery itself.
If your voltage is below 80%, you may have a blown cell, at which point your battery isn't worth trying to salvage. While it might only be a couple of cells that are blown, installing new battery cells to pair with the old ones will lead to serious performance discrepancies that range from uneven charging to massive battery failure. Please consult the eBike manufacturer for warranty coverage if your battery is below 80% voltage despite having been given a full 24-hour charge.
Why You Shouldn't Try to Repair Advanced eBike Battery Issues
Reason #1: It is Very Hard and Requires Multiple Tools to Do it Right.
Electric bike batteries are not only one of the most critical components on the eBike frame but also one of the most complicated. Depending on who you ask, the eBike battery may be even more complicated than trying to service and repair your eBike motor. Just to open a battery up without damaging the shell of the eBike battery can be an arduous process, requiring several tools to do it properly.
You have to be a skilled, experienced technician to successfully open, repair, and close an eBike battery without damaging it. This is a time-consuming process even for experienced eBike repair technicians, with the total parts and tools needed adding up to several hundred dollars. If you do it wrong, you can likely start a fire or cause some other issue that permanently damages the battery or even cause bodily harm.
Reason #2: It is a Very Expensive Process.
Due to the complicated nature of eBike batteries, many people send them to repair technicians to get them looked at instead of fixing the battery themselves. Depending on the issue, the repair cost may run a quarter to half the price of buying a brand new battery.
Even if you do it yourself, you're still likely going to spend a lot of money just to get your battery working again. Cells, wiring, a soldering kit, and several other specialized tools required to fix significant eBike battery issues all add up. Cost alone is a significant consideration, but as we're about to explain, you're not getting much value for your investment as well.
Reason #3: You're Likely Going to Have Persistent Battery Issues
Battery cells degrade over time, with BMS systems in your battery helping regulate and even out the performance differences as batteries break down. The problem is, BMS systems can deal with minor discrepancies between the dozens of individual cells within your battery. Once you pair a brand new battery cell with an old one, your BMS system has a much harder time trying to even out performance.
As a result, there are several different persistent battery issues common in eBike batteries with uneven cells. Disrupted and slower charging is typical as your BMS tries to feed different energy outputs to other cells. Sputtering or erratic motor problems is another, especially when you're trying to use a motor with a higher energy drain. Worst of all, the new cells can cause the older cells to overload and explode, which will damage the battery and potentially start a fire. If you are replacing a few of the cells on a battery, you are better off replacing them all, at which point it just makes more sense to buy a brand new battery.
Conclusion: If Your Battery Breaks, Consider Upgrading Instead of Fixing
Being thrifty and doing your best to make the most of old equipment is an important virtue to have in life. It is imperative with eBike batteries since there isn't a sound system in place yet to recycle and reuse old and broken down batteries.
However, while recycling and environmental awareness are important, staying safe and not causing fires is just as important. Due to the performance, cost, and potential harm caused by improperly repairing an eBike battery, it is highly recommended to upgrade over fixing serious issues.
As we noted above, there are minor issues you can resolve without resorting to opening up the battery. From our experience, these fixes troubleshoot the majority of battery issues reported to us by our readers. For serious battery performance issues that can't be easily fixed, though, do yourself a favor and upgrade to a new battery to keep yourself, your bike, and other people around you safe while you ride.
Thank you for reading our blog post discussing eBike battery safety and repair. Please leave a comment below if you have any questions or if you want to know our favorite battery upgrades!