You need to consider many things when buying or constructing your own eBike, with one of the most important considerations being motor power. If you're purchasing a mid-tier or premium eBike, or one that is around $2,000 or more, you generally have a motor that is more powerful than 250 watts.
However, if you're shopping for a new, beginner-friendly entry-level eBike, then 250 W might be all that your motor can generate. Is a 250 W motor enough for an eBike, or should you spend the money on something better?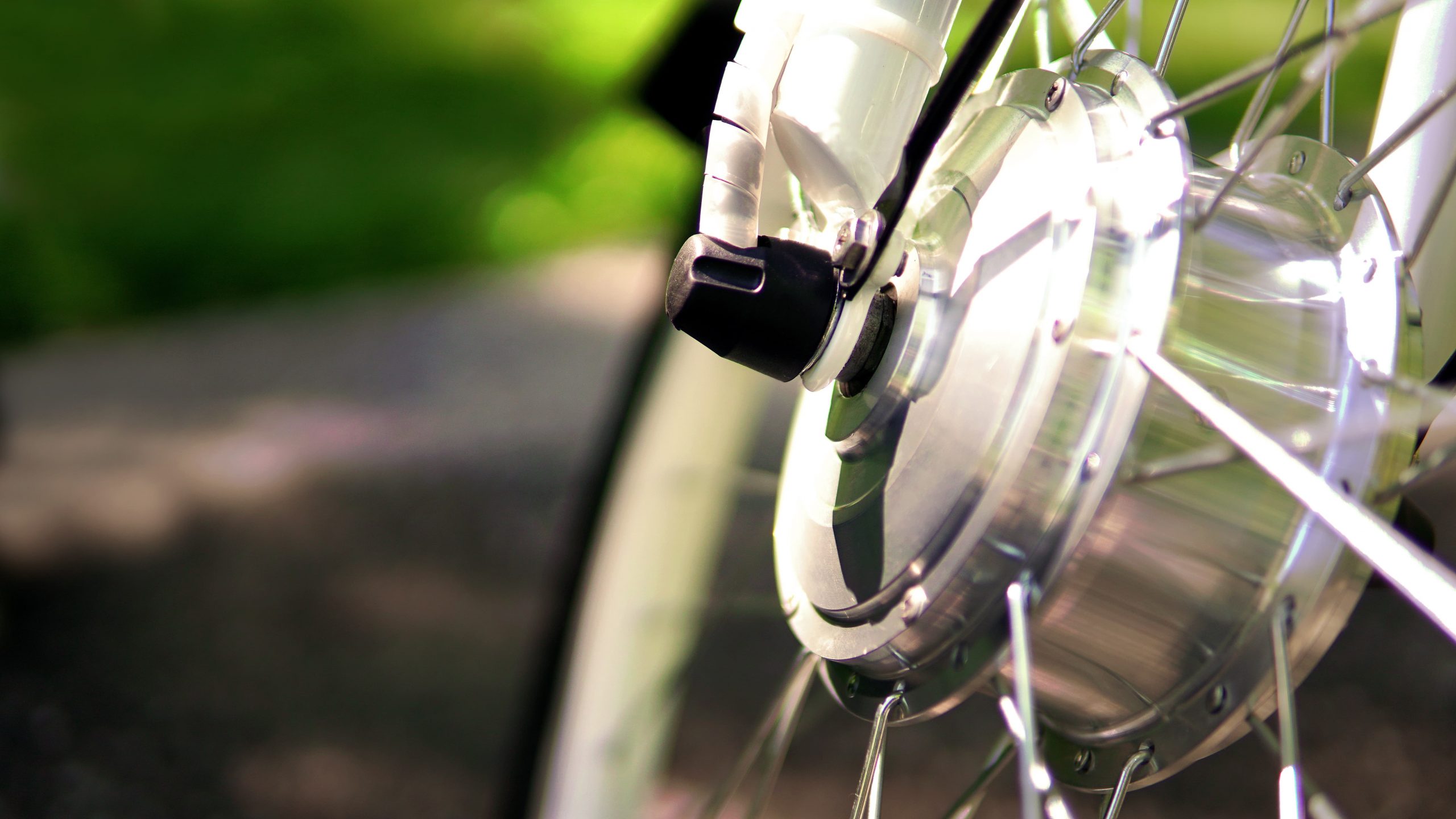 The answer all depends on where and how you plan to use your eBike. Due to this question's popularity, we made this guide discussing what you need to know when it comes to motor output and performance. After reading this, you'll understand what a 250 W motor is, how motors with a 250 W rating can differ from each other, and ultimately how much power you need for your riding situation.
We try to answer as many questions as possible, but be sure to leave a question or comment at the end of the post if you'd like more help. Depending on your question, we may incorporate it into our post to help other cyclists like you better understand electric bike motor performance!
How is Motor Power Measured?
The unfortunate reality is that there is no standard measurement system to discuss the strength of eBike motors. There are standard units of measurement, which we will discuss in further detail. However, while the measurement units are generally the same, consisting of watts and torque, the actual scale and way they are measured are not.
Watts
If you want to understand how motor power is measured, start with watts. A watt is one of the most universally recognized units of power and is used to measure all sorts of things, including electricity. The greater the wattage (often expressed as W) the more power contained within the measured object or substance.
For the most part, the watt measurement for eBike motors is a measurement of how much energy a motor can generate or consume continuously without overheating, overloading, or breaking in some other way.
However, this is a general rule. Many eBike manufacturers opt to list the peak wattage instead of continuous wattage. The peak wattage is how much energy a motor can handle in total before it malfunctions, catches on fire, stops, or breaks in some significant manner. Whereas the continuous measurement is a cap on the motor allowing it to be used indefinitely, the peak wattage is for short periods of use only.
The peak wattage is often double, and sometimes triple, the wattage of the continuous wattage. To make the motor and eBike more attractive to customers, some manufacturers list the peak wattage output instead of the continuous wattage output. You will want to investigate how the manufacturer lists the energy output on their website. Alternatively, if you can't find out how the wattage is being expressed, you can also consider the torque.
Torque
Measured with Newton-meters, or Nm for short, torque is an alternative and more consistent means of measuring motor power for many electric bikes. Instead of measuring pure energy, torque measures how much force is used to twist an object around a specific axis. To determine the power of the motor in watts, you use torque.
Power in watts is equal to torque multiplied by rotations per second. If you spin the motor axel faster, you generate more wattage power, while if you turn the motor axel slower, you generate less wattage power. That is one of the major problems that come with measuring motor power: when they list the continuous or peak wattage, what were the rotations per minute, or RPM, used to generate the wattage rating?
The rotations per minute–or RPM–will vary depending on how you measure power generation, but one constant is the torque. No matter what RPM is used, the overall torque will stay the same. When you change the motor output, you aren't adjusting the torque but the rotations per minute.
By having a constant torque factor, or Nm, it becomes much easier to compare motor performance from one eBike to another. That is why, in our reviews, we generally compare motors by examining their torque output rather than their watt output. The more torque you have, the less you have to rotate the motor, meaning the less likely your motor will be to overheat when you're trying to climb a challenging hill or accelerate quickly.
However, if you've read through all of this, you can see why it's hard to address whether a 250 W motor is good enough for your eBike setup.
Why Aren't Motors With the Same Rating Offering the Same Performance?
Torque is a way to measure the wattage power in a motor, but it isn't the component that determines the overall motor wattage. Instead, you have to examine two new elements: the external battery and the internal controller.
Battery
A battery is relatively simple to explain–at least compared to everything else on this page. Your electric motor requires electric power to turn the gears within to make your wheels move. Electric motors are connected to a battery, and while the battery can vary in composition (with lithium-ion batteries the most common), they generally perform the same way.
Electricity stored within the battery is used to activate the motor system, much like how a battery is used to activate your remote, phone, and other electronic devices. However, the battery itself doesn't have a system dictating energy output from its container to the motor, which is why an internal controller is necessary.
Controller
Motor controllers are some of the most complicated components on an electric bike. This subject is so complicated that we have two different blog posts explaining the issue you should read. We have already written on how controllers and battery management systems operate at this link. Different controllers also impact overall motor size and performance, which you can learn about here.
For the sake of keeping this post as short and simple as possible, the controller helps determine the energy output from the battery to the motor. Too much energy, and the motor overloads. With too little energy, and the motor doesn't do anything.
Controllers are measured by their amps or the total electricity they can output at any given moment. Ergo, a motor with a higher rated controller, is a motor that can use more electrical power when in use.
So how does this tie together? The way wattage is determined is by volts (the energy capacity of the battery) multiplied by the amps (the energy output allowed by the controller), or W = V x A. On the surface, you would think that means that two motors with the same rating would offer the same performance, right? Think again.
The problem is that to calculate the motor watts, you have to rely on a battery and a controller. If you throw on a different battery with a higher voltage, you're going to have a greater wattage.
Alternatively, if you change your controller settings so that more energy is used up as the motor runs, the wattage will still increase even though you might have the same battery voltage. This is also why the peak voltage and continuous voltage are almost always going to be different. Just a few tweaks of the battery and controller settings, and you can produce nearly any wattage you want.
This is also why it is complicated to determine performance just by the motor wattage alone. Say you have a motor setup with a very low voltage but a high amp rated controller. The result would be a motor strong enough to generate 250 W, but it might only be able to do so for 30 seconds before the battery is empty.
Alternatively, you can have the exact opposite–a high voltage battery but a low amp controller. The 250 W motor will either offer low performance and power for extended periods or, if the battery forces too much power through, overload the controller and damage the motor.
For the reasons above, it's understandable why two motors with the same rating, even if it is the same continuous or peak rating, can still have very different performance. So what should you do if you're trying to figure whether a 250 W motor is enough for your eBike?
When is a 250 W Motor Enough for My eBike?
For the many reasons above, we generally measure eBike motors by torque or Nm instead of W. It makes comparisons between eBikes more consistent. It also saves us from having to detail the individual controller and battery components used to determine motor performance.
If the torque or Nm rating is available, here are our general suggestions you should consider for your next eBike:
City Bicycles: 40 Nm minimum
Cruiser/Cargo Bicycles: 50 Nm minimum
Mountain Bicycles: 60 Nm minimum
Speed Bicycles: 65 Nm minimum
Unfortunately, not every eBike manufacturer will detail the torque or Nm of their eBike. Calculating the Nm yourself is very hard to do. Even if you know how to do it, many motor manufacturers don't supply the information you need to calculate the torque output for their motor.
If that happens, your best bet is to visit our eBike review site. Our team at Best Electric Bikes lists the motor torque output for every eBike we review to help you make the best decision possible.
If it's a brand new bike, a motor conversion kit, or something we haven't reviewed and you can't find the torque output, then you'll have to rely on the watts. While it isn't a perfect measurement generally speaking, motors with a larger watt output will offer better performance overall. Now, you may have a situation where a motor with a smaller watt output will outperform an engine with a larger watt output, but it's rare.
Furthermore, if you are buying a brand new eBike, many of the eBike manufacturers will describe the situations their bike is rated for. Typically, city cruisers will have a motor that is great for city cruising; a mountain bike will have a motor that is great for mountain biking, and so forth. Sporadically, an eBike comes with a motor that isn't rated and tested to handle the activity the bike was designed for. When that happens, those eBikes tend to get fixed or discontinued very quickly.
Here is our continuous W output chart you want to keep an eye out for as you shop around for eBikes:
City Bicycles: 250 W minimum
Cruiser/Cargo Bicycles: 350 W minimum
Mountain Bicycles: 450 W minimum
Speed Bicycles: 500 W minimum
Conclusion: Contact the Manufacturer, or Ask a Reviewer!
Electric bikes are complicated. Trying to understand the motor system is one of the most challenging things about them. Fortunately, eBike manufacturers know that happy customers mean profitable business and will usually go out of their way to answer any questions you might have if you reach out.
Alternatively, if the manufacturer isn't helpful, you'll find many eBike websites like our team here at Best Electric Bikes are happy and willing to help out in any way we can. If you aren't sure if a particular eBike model is right for you, please contact us for our honest opinion.
Thank you for reading our discussion surrounding eBike motors! If you still have a question, please feel free to leave a comment for us below.