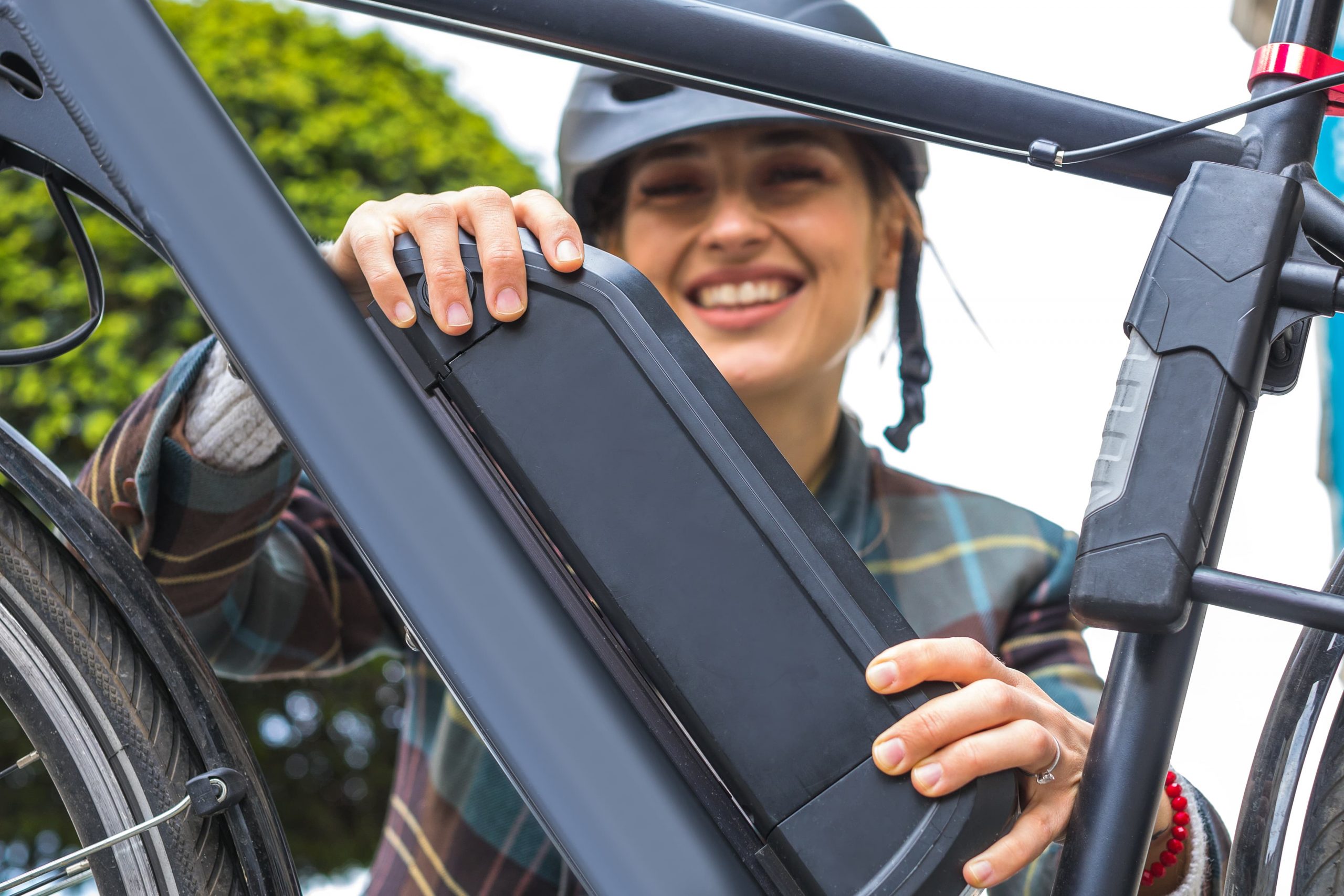 While eBikes are a relatively new field of sporting equipment, many of the questions and concerns we have for similar equipment carry over to our electric bikes. At the top of the list of questions that many eBike riders have is how to make their electric bike battery last longer? Everyone has probably had a bad experience with a car, boat, or some other type of battery dying long before we expected it to, and given the price of eBike batteries eBikers are smart to try to avoid suffering the same fate.
Fortunately, while eBikes are quite new, there are a few tips you can start following right now in order to protect and extend the life of your eBike batteries. By following just a few simple steps, and avoiding making a few mistakes, you'll be able to make the most out of your eBike battery and use it for several years to come.
Tip #1: Charge New eBike Batteries for 12 Hours Before Use:
One of our most important tips is something that you should do when you first acquire a brand new eBike battery. While you'll be tempted to try it out right away, the first thing you'll actually want to do is plug it in and let it charge for 12 hours. Batteries that are shipped long distance or go unused for long periods of time can develop a faulty or negative charge state that prevents the whole battery from being recharged or, worse, causes accelerated battery degradation. With a long initial charge before you make use of the battery, you are effectively flushing out the battery's system and ensuring that it's charged properly before using it. Furthermore, this is also a great way to verify you received a good, working battery as well. If your battery is still exhibiting problems after being charged for 12 hours, you have a faulty battery you will need to return or replace.
Tip #2: Don't Overcharge, and Don't Run to Empty Either:
Most eBike batteries rely on lithium cells, and while they are long lasting batteries they do degrade with repeated charging. For a full breakdown on the science behind battery life, and how long they will last, you will want to visit our article on how to properly charge your battery.
What the important thing to know is that your eBike battery will last longer if you maintain the proper charging zone. Charging from empty and charging to full capacity are the two areas hardest on the eBike battery, so keeping it in the middle will provide you with rapid charging that also doesn't shorten the lifespan of your eBike battery dramatically. Ideally, you will want to stop using your eBike before it drops below 30%, while you will also want to avoid recharging past 80 to 85%. By doing so, you will maximize your battery life without having to sacrifice too much in terms of energy capacity and performance while riding your eBike.
Tip #3: Be Considerate when Using Boost Mode:
Boost mode is a fun feature included with many eBikes, and it will help you accelerate to your motor's speed cap in just a few seconds. However, boost mode doesn't only drain your eBike battery quickly, but can also shorten its lifespan as well. Boost mode is great to use now and again, but if you are trying to extend the lifespan of your eBike battery, you shouldn't be using boost mode too often. Even so, the shortening lifespan caused by boost mode is minimal, so if you are a speed junkie or love boost mode on your eBike, it might be worth the small sacrifice to the battery lifespan to make full use of boost mode.
Tip #4: Make Sure you Have Bike Fenders:
Bike fenders may not extend your overall battery life, but it will ensure you can use your eBike batteries for years to come. Fenders will protect your eBike battery from excess dirt, mud, rocks, and moisture, all of which can damage cells or even destroy your eBike battery if you aren't careful. With fenders, most of the debris that might damage your eBike battery will be unable to do it, so make sure to add fenders to your eBike if it doesn't already have them.
Tip #5: Take Proper Care of Your eBike:
Related to our last tip, you will want to make sure you are performing proper maintenance on the rest of your eBike. If your eBike isn't performing properly, it will cause you to pedal harder or cause your motor to work harder, which both in turn will lead to less efficiency along with your eBike battery training faster. Oiling your chain, regularly tightening and cleaning out your drivetrain, checking tire pressure and brakes, and just taking your eBike to a shop for a tune-up once or twice a year will all help you maintain your eBike in top performance condition. Not only will you enjoy your eBike more, but it will help your eBike battery last longer.
Tip #6: Minimize Your eBike Weight:
The more cargo you haul, the more people you ride with, the heavier your overall eBike frame is, the more your battery will have to work to power the motor in order to operate your eBike. Cutting out weight will lead to a greater eBike range, which in return will cause your eBike battery to drain slower and extend its overall operational life. While you don't have to get rid of every accessory or add-on from your eBike, cutting out on your eBike weight will ensure you can use your eBike battery for many trips to come.
Tip #7: Properly Store your eBike Battery:
You may have to store your eBike battery long term, and if you do you'll want to find an ideal place to store your battery. There are several considerations you will want to make, including:
If you can remove it from your bike frame, dismount your eBike battery. Not only will you minimize energy loss by doing so, you'll also reduce the chance of your battery getting damaged, as eBikes are easier to knock over than your battery by itself.
Store your eBike battery indoors, and preferably in 45 to 85 degree Fahrenheit temperatures. If you store your battery above or below this temperature, your battery cells will react negatively. At best, storing your battery in extreme temperatures can lead to a faulty charge, and at worst it can cause permanent damage and may even cause cells to pop and explore.
Avoid placing your battery in direct sunlight, especially near glass windows. Even in cold environments, leaving a battery in direct sunlight from a window can cause it to overheat above 90 degrees fahrenheit after just 30 minutes. If you can't find a place away from a window, cover the battery with a blanket or a case bulky case cover that will disseminate the heating effect.
Do not store your battery in a damp or wet environment. While batteries are sealed and often weatherproof, accidents or poor manufacturing can cause water to seep into your battery. If exposed to water, poorly made eBike batteries can explode, leading to permanent damage and even your battery catching on fire depending on the severity of the water damage.
Lastly, do not store your eBike battery next to highly flammable or combustible liquids and objects. While unlikely, eBike batteries can occasionally give off a smark that will ignite substances that are considered volatile and dangerous. Try to isolate your eBike battery from other objects you wouldn't dare wave a match around.
Conclusion: Show Proper Care while Handling:
With eBike batteries, you'll just want to be cautious in how you handle them to make the most of their operational life. While eBike batteries are built tough and can withstand the occasional crash, it is still a battery and prone to the same deficiencies that plague other eBike batteries. However, with just a little bit of care, you'll be able to make the most of your eBike battery and, by following the proper charging cycles, even be able to use it for several years to come!