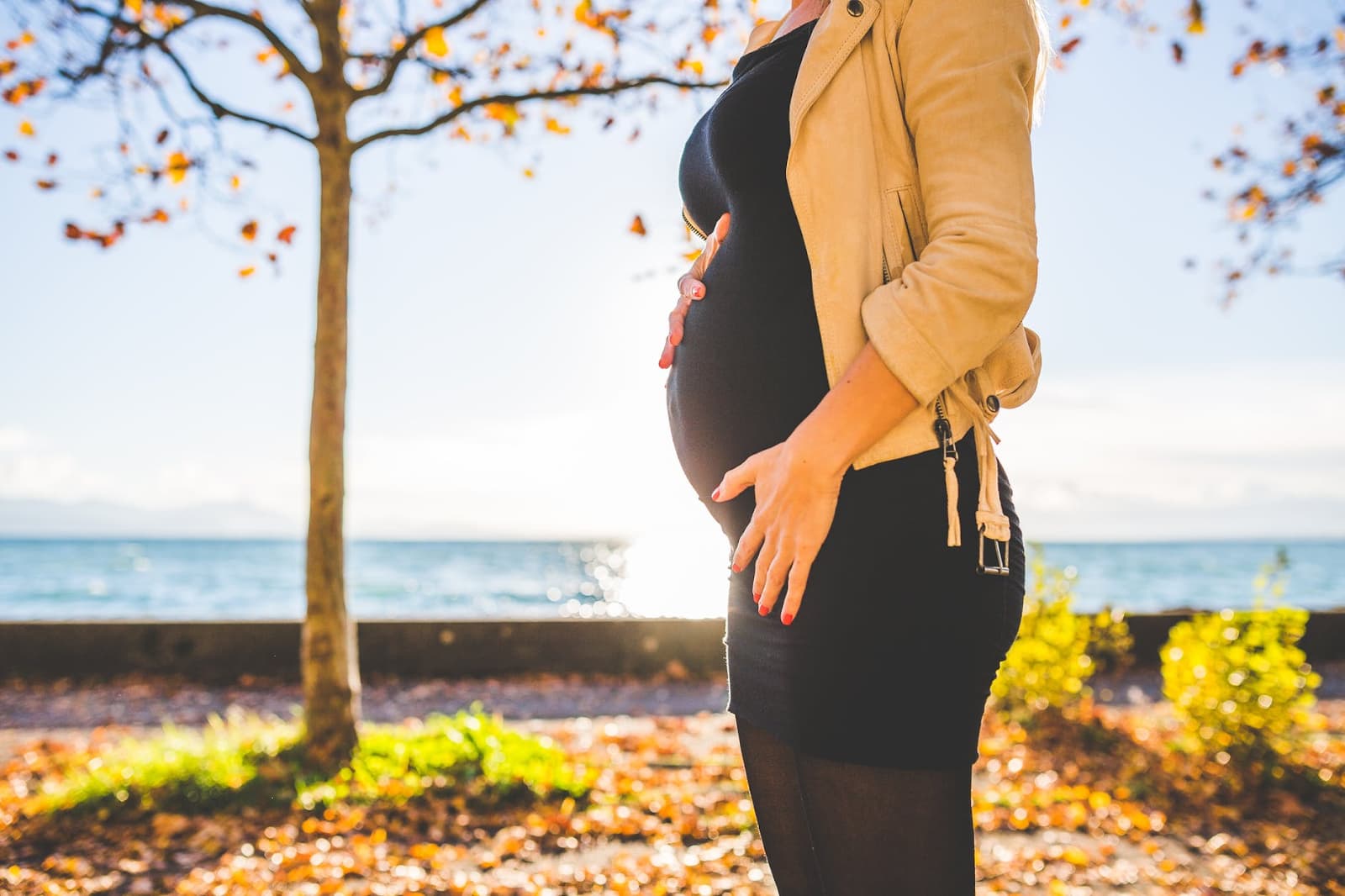 Finding out you're pregnant is a joyous time, but it also leaves you with many questions of dos and don't throughout your pregnancy. One of the most common questions asked is if you can continue with your normal forms of exercise during pregnancy, including anything ranging from running to yoga to cycling. Ultimately, pregnant women are encouraged to exercise but should be mindful of any activities that may result in a fall.
This may leave you wondering whether it is safe to ride an electric bike while pregnant. Cycling is considered to be a moderate form of exercise, and with the help of an electric motor, pregnant women can get from Point A to Point B without increasing their heart rate too drastically.
However, it's important to keep in mind that riding an electric bike doesn't come without risks. Only you can determine if you feel comfortable riding an e-bike while pregnant. To help you make an informed decision, Best Electric Bikes has put together a quick guide explaining risks and providing tips.
The Risks of Riding an E-Bike While Pregnant
In most cases, the risks for a pregnant woman related to riding an e-bike are the same as anyone riding an e-bike. This means that taking the same precautions you normally would is the best route, such as wearing a helmet.
Uncomfortable saddle – As a pregnant woman progresses through her pregnancy, she gains weight as the baby grows. This added weight may cause you to sit heavier on your e-bike's saddle, making the ride uncomfortable — especially if you're going a long distance.
Balance issues – With a growing belly, your center of balance changes throughout your pregnancy. As a result, you may find that you seem to have less control over your electric bike and experience balance issues.
Falls – Whether pregnant or not, all electric bicycle riders run the risk of falling off the e-bike. This can be increasingly dangerous for a pregnant rider as harsh bumps against the stomach can hurt the growing fetus.
Back pain – Due to your growing belly, you likely will experience a greater curvature of your spine. When in the riding position, you may overcompensate for the added belly weight by adjusting your shoulders farther back. This adjusted positioning disrupts your center of gravity and may put too much strain on your spine.
While there are risks to be mindful of, in most cases you can safely ride an electric bicycle while pregnant if you take the necessary precautions.
Tips for Comfortably Riding an E-Bike While Pregnant
Electric bicycles are a great way to get around while pregnant. Not only do they let you enjoy the sunshine and fresh air, but allow you to travel without exerting too much energy. While there might be parts of your ride where you are required to pedal, the electric bicycle will do most of the heavy lifting on the ride.
Here are a few of our favorite tips to ensure you safely and comfortably ride your electric bike throughout your pregnancy.
Adjust Your Saddle Height
With the added weight to your midsection, you're likely going to experience back pain throughout your pregnancy. This pain may intensify if your e-bike saddle is too high, causing you to bend over. Instead, you should consider lowering your e-bike saddle height and moving the handlebars up, so you're riding in a more upright position. As a result, you'll experience less discomfort from the ride since you won't be bending forward and straining your lower back.
Map Out Your Route
Is there a portion of your regular route that requires you to use pedal assist? If so, you may be better off choosing another course that allows your electric bicycle to handle more of the ride. When pregnant, you're likely going to become winded more quickly — which can cause your heart rate to rise. To avoid exhaustion, opt for a route that won't require any manual pedaling. This is incredibly important as you get further into your pregnancy.
Stay Cool and Hydrated
Even if you're relying on your electric bike to do most of the work, it's still vital for you to stay cool and hydrated on your ride. If riding in the heat or sunshine, your body is likely to become overheated, mainly because your body tends to run hotter throughout your pregnancy. To keep cool during your ride, opt for light and breathable articles of clothing and always pack a water bottle to stay hydrated.
When You Shouldn't Ride an E-Bike While Pregnant
Although riding an e-bike is safe to do while pregnant, certain instances aren't recommended. If you notice any of the following symptoms while riding your electric bicycle, schedule an appointment with your healthcare provider:
Painful contractions
Dizziness
Fainting
Headaches
Shortness of breath
Muscle weakness
Chest pain
Breakthrough vaginal bleeding
Swelling
These symptoms can indicate a more significant concern, which is why it's essential to reach out to your healthcare provider right away.
If you have any comments or questions, feel free to comment!