Lectric XP 2.0 Review: Overview
In this Lectric XP 2.0 review what you'll find is an e-bike that almost seems too good to be true. It has so many excellent features that bringing them all together for $1000 seems to violate some essential law of the universe, like expecting a sports car to get 50 mpg. If that seems over the top, well, maybe it's the bike that's over the top. Let's consider that this is a reasonably versatile e-bike. It's great for tooling around a bike path, commuting to work or checking out dirt roads out in the country. It's also a comfortable riding bike thanks to 3-in.-wide tires and an air/oil suspension fork with 80mm of travel. Next is the fact that this bike is super-easy to store because it folds up. That a bike company can provide all this for just $1000 is impressive.
For anyone contemplating their first purchase of an e-bike, questions abound. Among them:
Will I actually enjoy riding an e-bike?
Where will I want to ride it?
Other than being fun exercise, will I use it for anything else?
Will I be able to store this easily?
The point here is to say: We get it; most folks don't know exactly how, when and where they will use an e-bike, but it sure sounds like fun. Amiright?
Generally, it takes an experienced cyclist to say, I will use this bike for X, Y and Z, but never Q. They know their habits better. For folks new to e-bikes, the trick is to be really imaginative. For most first-time buyers, there's no way to really know just how the e-bike will be used. Fun? Sure. Commuting? Maybe? Errands? Probably. Charging off into the woods? Umm.
What the Lectric XP 2.0 offers is the blankest of slates. The investment is reasonable, and as e-bikes go, it's difficult to find one that offers as much flexibility in use for this kind of money.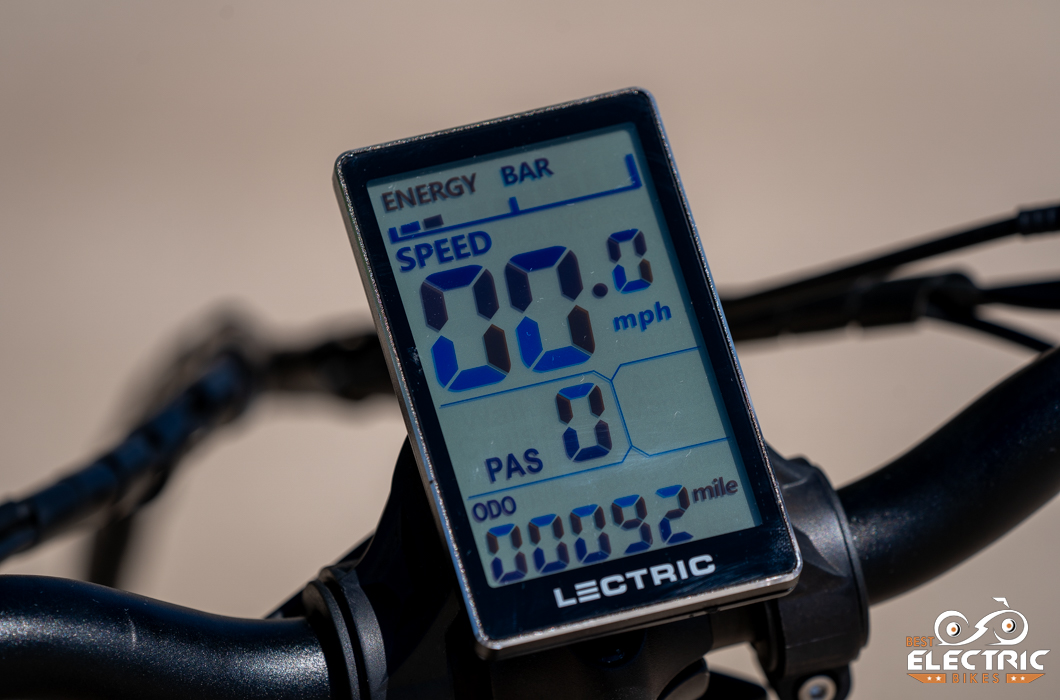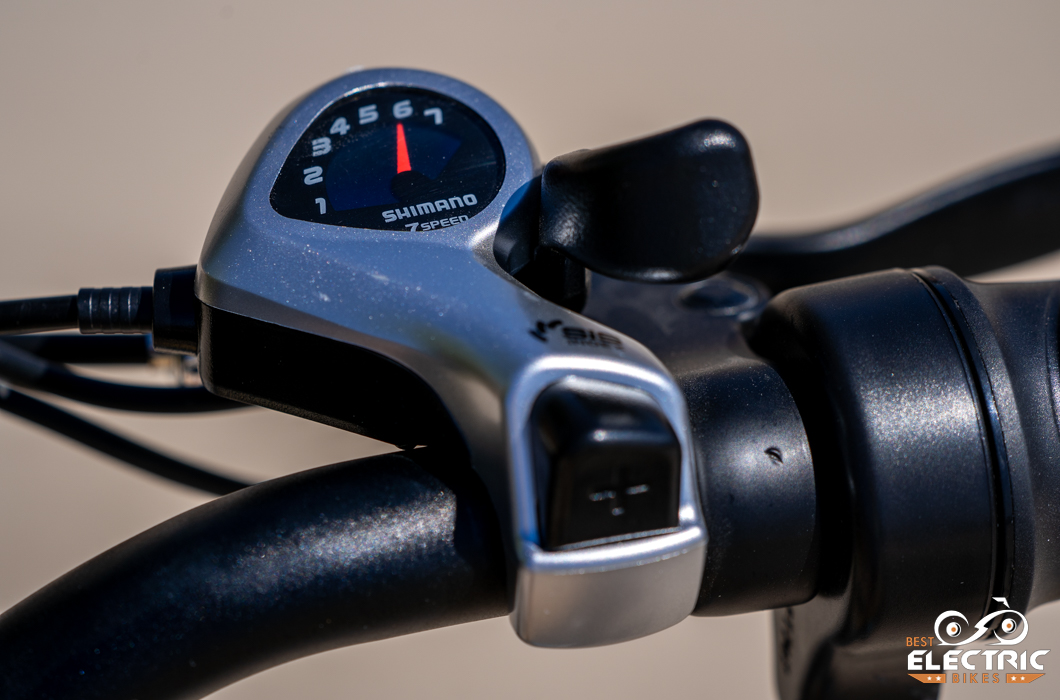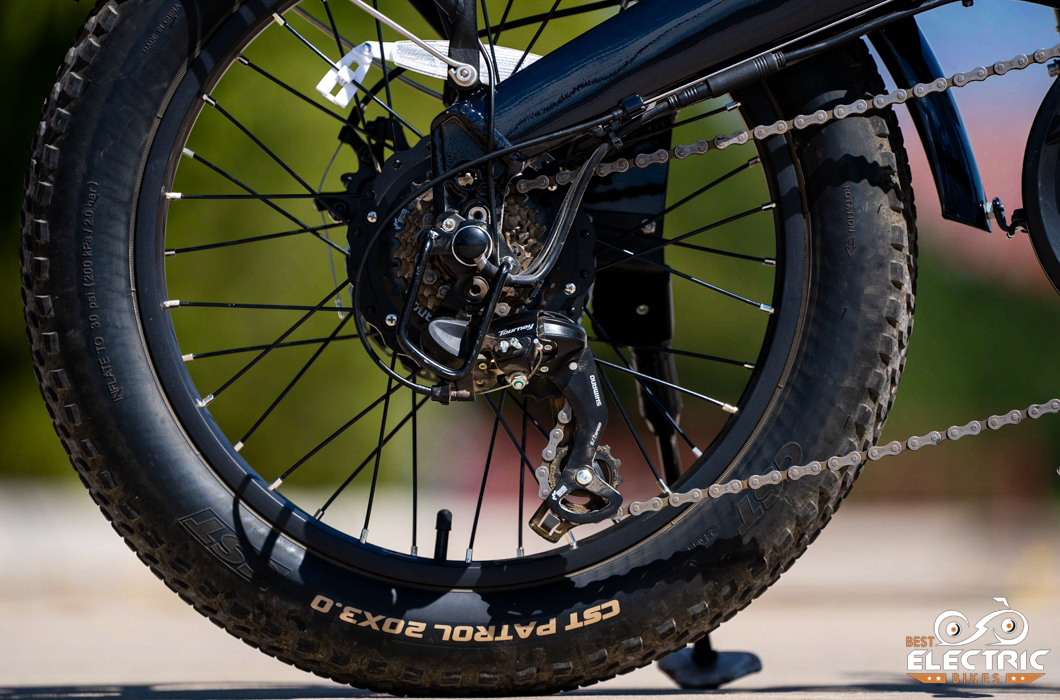 E-Bike Category: Folding E-Bike
Who the Lectric XP 2.0 Electric Bike Is For:
Anyone who wants a versatile e-bike or is short on storage space
Lectric XP 2.0 Review Ratings:
***All ratings are relative to e-bikes of a similar style and price point***
| | |
| --- | --- |
| Speed/Acceleration | |
| Hill Climbing | |
| Battery Range | |
| Braking | |
| Construction Quality | |
| Handling | |
| Included Accessories | |
| Warranty & Customer Service | |
| Value | |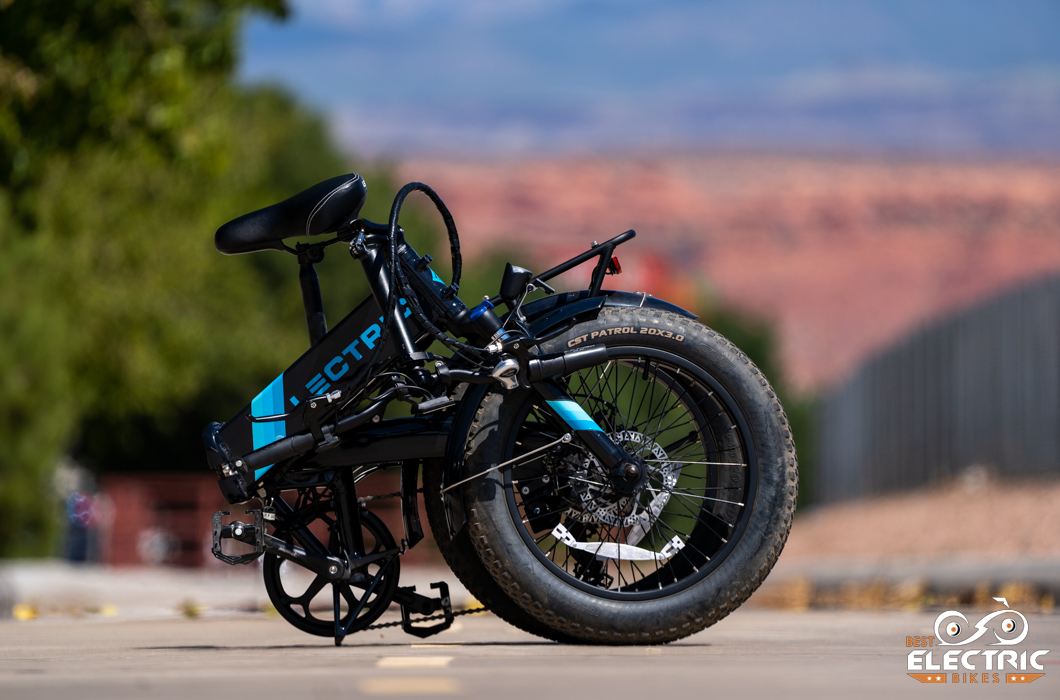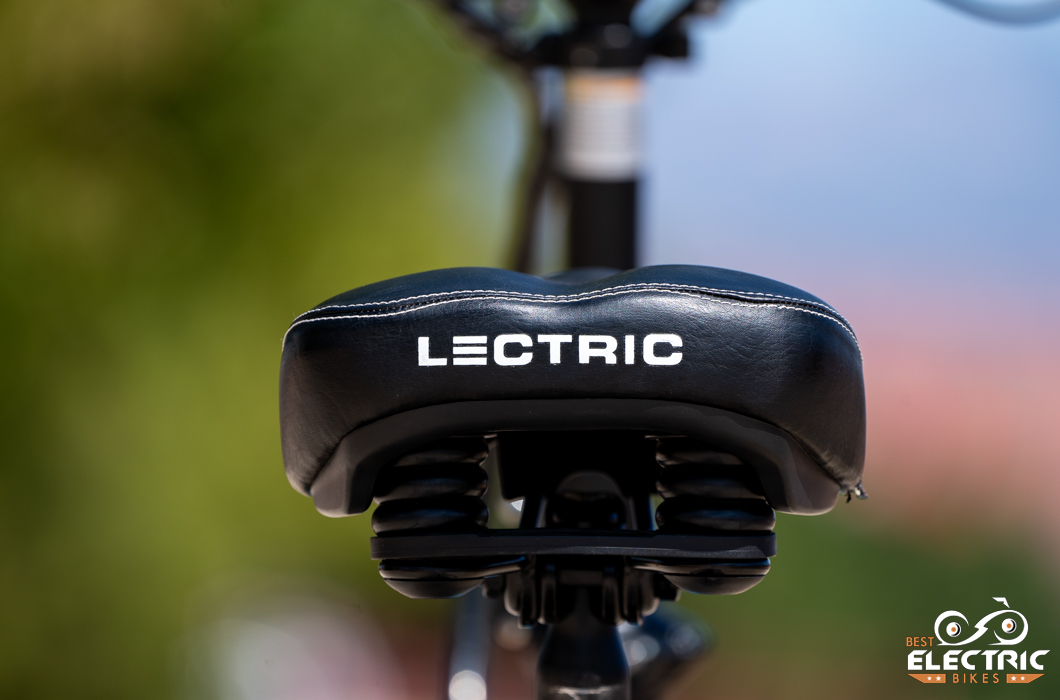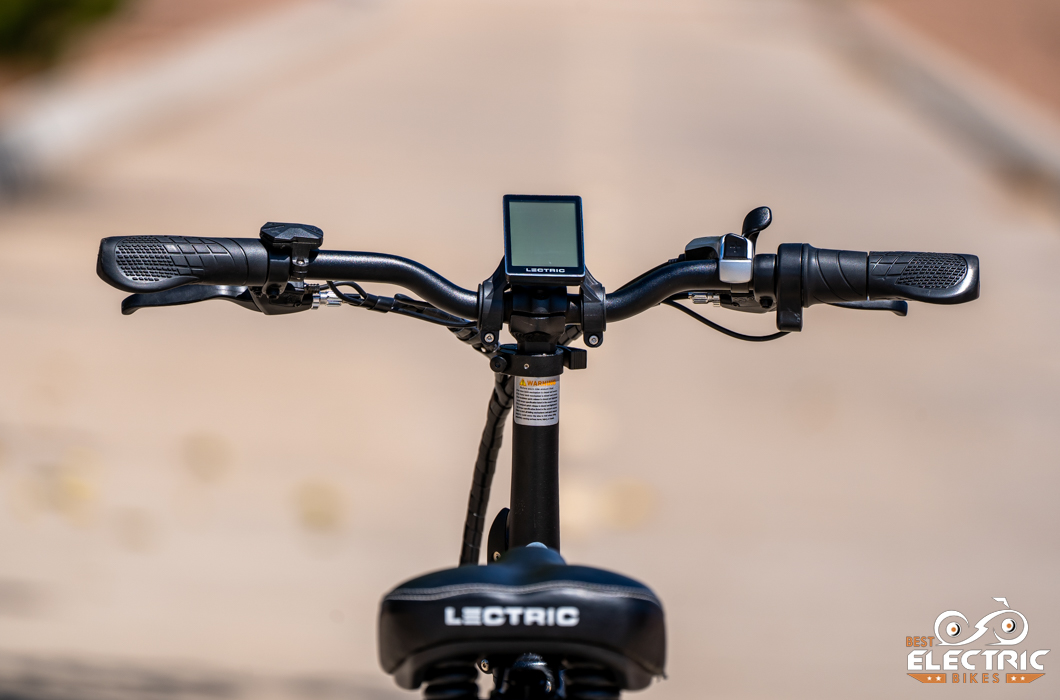 Lectric XP 2.0 E-Bike Specs
Battery: 48V, 9.6Ah
Expected Range: 20-45 mi
Charger:
Motor: 500W brushless geared hub motor
Pedal Assist: Levels 1-5
Throttle: Half-twist throttle
Display: Backlit LCD
Headlight: Included
Taillight: Included
Frame: 6061 alloy
Fork: 80mm air/oil suspension
Fenders: Full coverage front and rear
Kickstand: Included
Handlebars: Hi-rise, 630mm
Grips: Ergonomic, hard plastic/rubber compound
Drivetrain: 7-speed Shimano Tourney
Brakes: Tektro mechanical disc, 160mm rotors
Pedals: Alloy, folding
Saddle: Lectric branded cushion saddle
Tires: 20 x 3.0-in. CST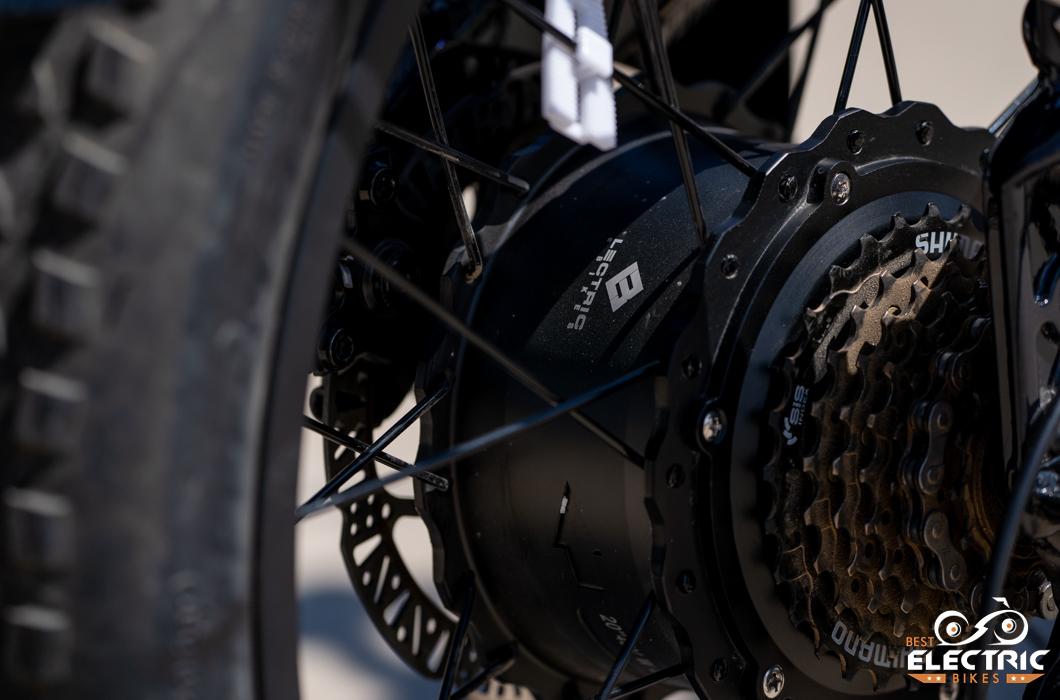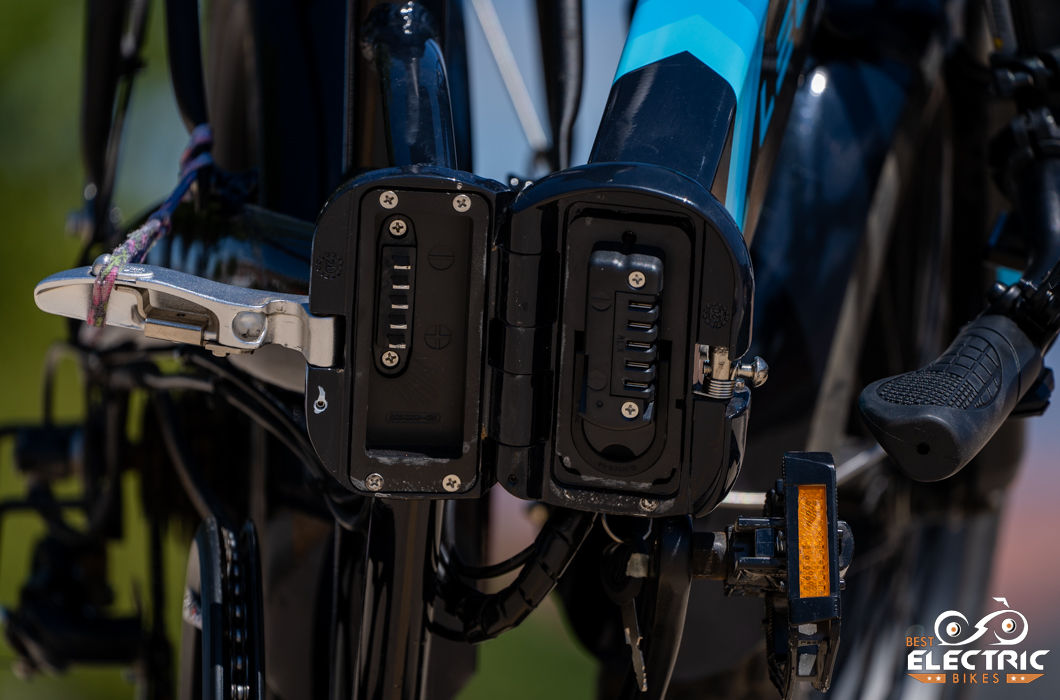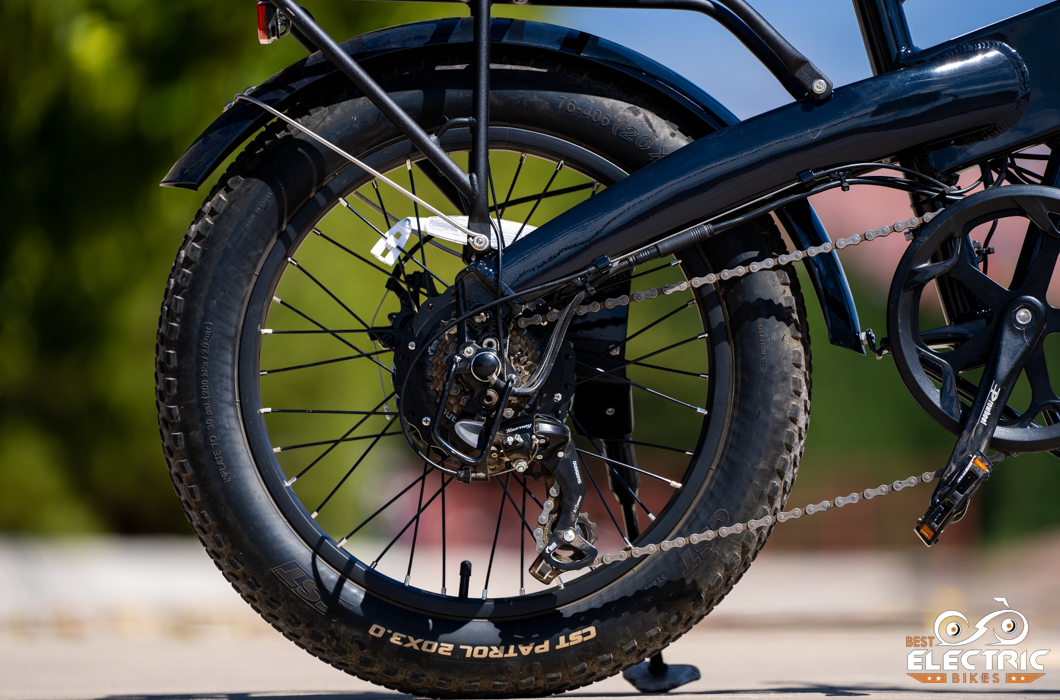 In-Depth Lectric XP 2.0 Review
Lectric XP 2.0: Comfort, Handling, and Ride Qualities
Unlike the bikes we rode when we were kids, bikes today are noticeably more comfortable. And they are more comfortable for multiple reasons. First is the fact that the position doesn't require you to be able to kiss your knees. Second is the fact that a bike with 3-in.-wide tires (which are likely only to be pumped up to 15 psi, are more comfortable than a memory foam mattress. Third? Suspension fork with 80mm of travel. Now, 80mm isn't a lot for someone scooting around trails, but for on-the-road comfort? It's like a rideable hammock. The XP 2.0 does not lack for comfort.
The handling is reasonably calm, meaning that if someone is zipping along at 20 mph, the bike feels centered and stable. Even so, because it has 20-in. wheels—which don't generate as much gyroscopic effect—the XP 2.0 is easy to turn and negotiates tight spaces with ease.
In order for a bike to be versatile, it needs to feel balanced so the rider feels secure. The wide tires mean that the bike will get great traction whether on dry roads, wet roads or trails.
Lectric XP 2.0 Review: Motor, Battery, and Drivetrain Performance
The Lectric XP 2.0 features a 500W brushless hub motor, powered by a 48V, 9.6Ah battery. Because small wheels with fat tires are slow rolling, the modest capacity of the battery results in a range of 19 mi. in PAS 5 and 32 mi. in PAS 2. These aren't the most impressive numbers, to be sure, but considering the price of the bike, certain concessions have to be made for cost. Other e-bikes we've reviewed have better range, but not better feelings where your credit card is involved.
In fact, those numbers aren't bad; Someone could commute 10 mi. each way to work and simply recharge the bike in the evening.
The drivetrain is from Shimano, and uses a 7-speed freewheel. It has plenty of low-end on the gearing for getting over hills.
Lectric XP 2.0 Review: Braking, Safety, Customer Service & Warranty
Part of being comfortable on a bike comes from feeling in control of it. Braking is a big part of control, especially for a bike with a bit more pickup than more traditional rides. With mechanical disc brakes and 160mm rotors, this e-bike stops effectively. It's worth mentioning that 160mm rotors are often criticized for offering less braking power, but with smaller, 20-in. wheels, rotors don't have to be big to get the job done; in fact, 160mm rotors offer more braking power on a 20-in. wheel than 180mm rotors do on a 700C wheel.
When we consider the question of safety, our first thought goes to the XP 2.0's folding frame. We like the locking mechanism that Lectric uses; not only is it secure, but unlike a quick-release lever—which can be improperly adjusted—the mechanism on this bike is binary in its operation; it's either closed and locked or it's not. There's no way to get on this e-bike and accelerate away from a stop and have the frame collapse.
The other angle on safety we consider after brakes and the folding frame is how it handles. Generally, our biggest concern on bikes where handling is concerned has to do with bikes that have a short wheelbase and are especially nimble in circumstances like bike paths and sidewalks. The better able a bike is to dodging pedestrians, the less stable it will be at higher speeds. This bike handles well at 20 mph, and while it can be ridden as a Class 3 e-bike, the way it is geared will make reaching 28 mph a challenge. Its best manners are in the range of 8-16 mph.
The XP 2.0 carries a one-year warranty, which is fairly standard. And while we don't have any direct experience with their customer service department, if their reputation were poor, word would get around. This is a classic example of no news being good news.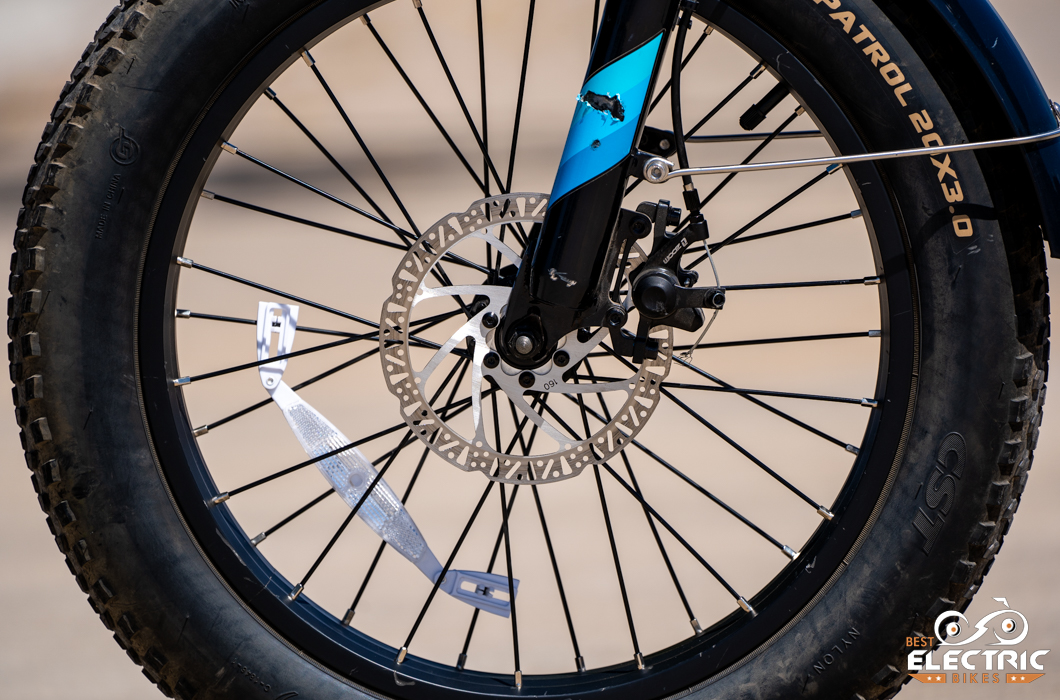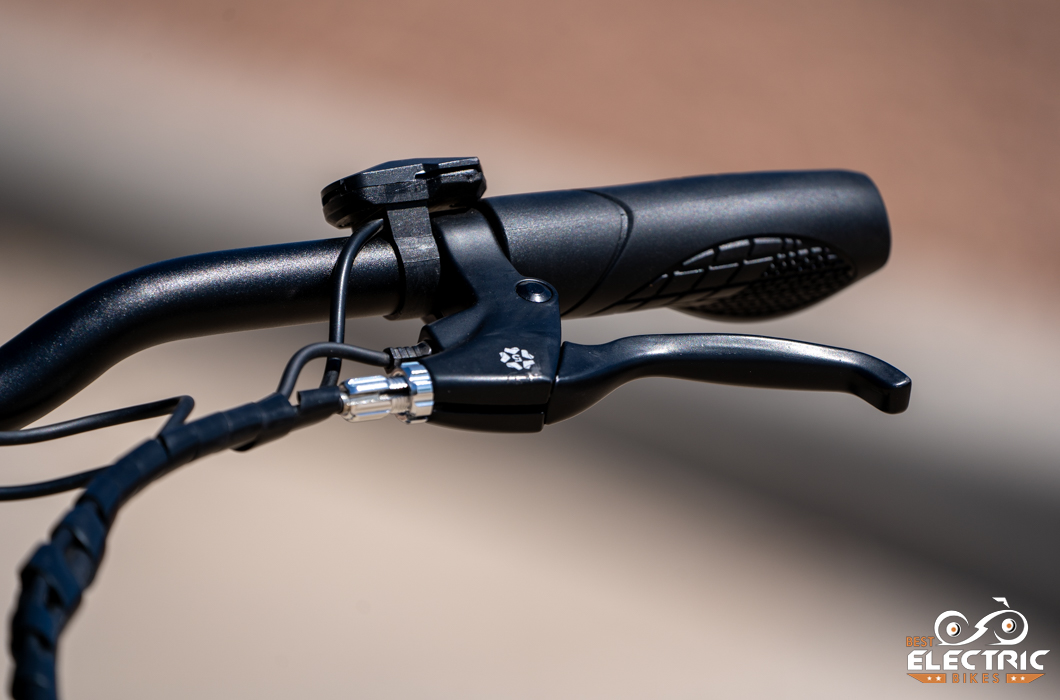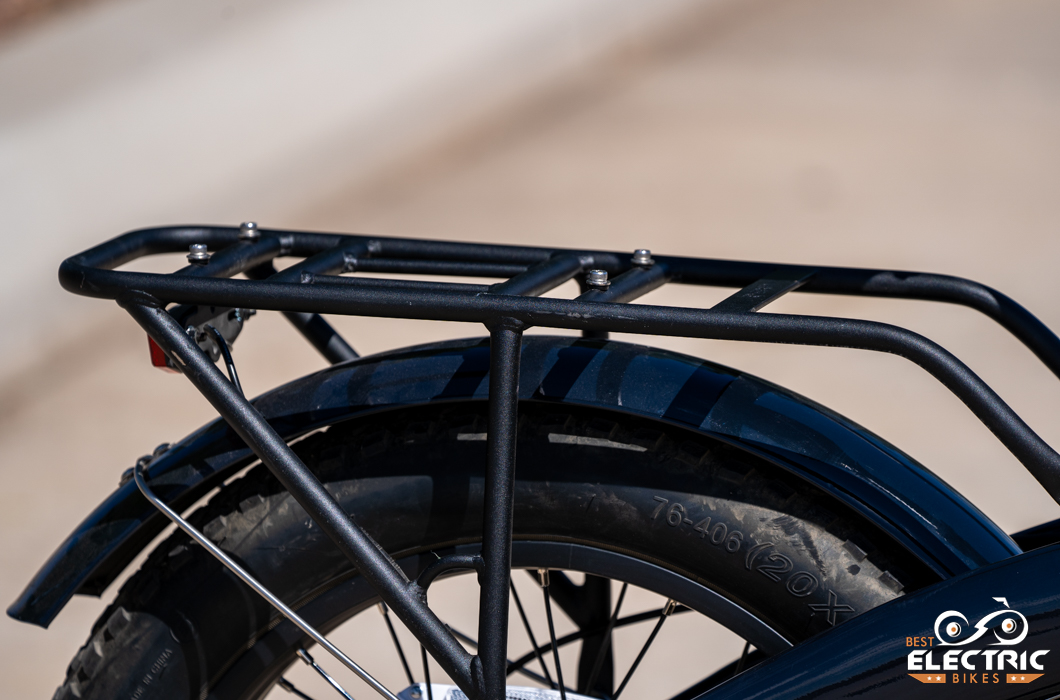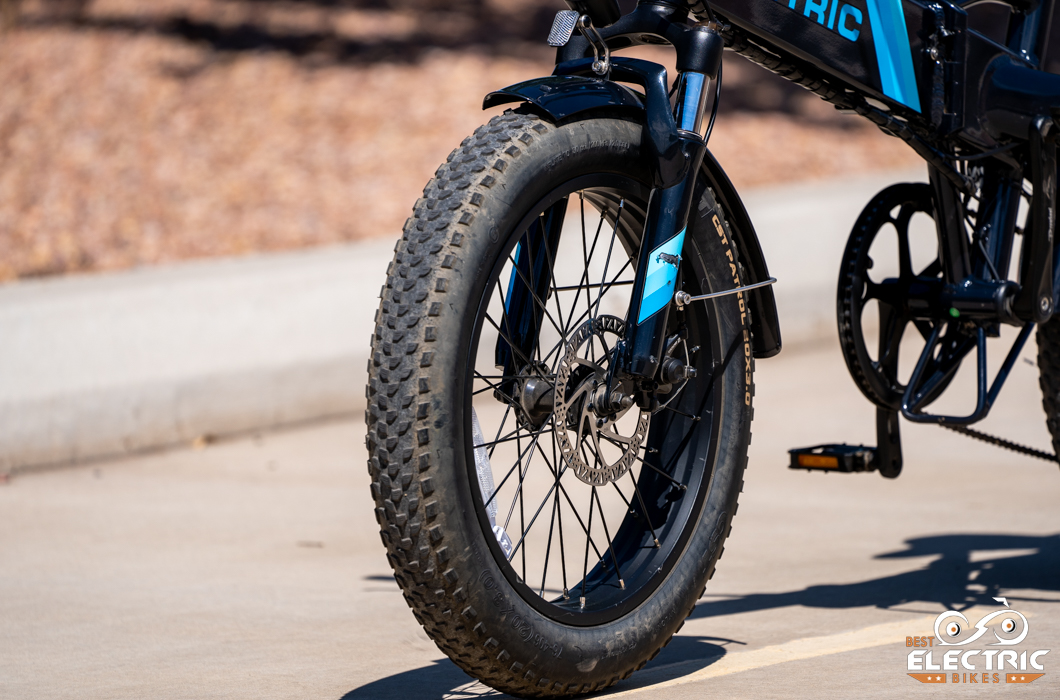 Lectric XP 2.0 Review: Recommendation/Final Verdict
With the proliferation of consumer-direct e-bike brands like dandelions every spring, we've definitely seen some brands we wouldn't trust under anyone we cared about. So, yes, there are bikes out there that we believe sacrifice quality, safety and reliability in order to achieve an inexpensive price. We like the Lectric XP 2.0 for the way it chooses reliable components from quality manufacturers. Sure, many of the parts on this bike are budget-oriented, but we'd rather see something simple from Shimano than something fancy from a brand we've never heard of.
We like this bike because it's a blank slate of use. Except for mountain biking on rad trails, this e-bike can serve most any function someone will buy an e-bike to fill: fun that doesn't feel like exercise, commuting or errand-running. Because it folds it is also easy to take on vacation and it feels like the whole country could use a vacation these days.
There's also the reality that anyone who buys this bike and falls in love with cycling again (it's a thing, trust us) is likely to upgrade to a better bike at some point, and this is a bike that will have terrific resale value. Truly, the XP 2.0 is as easy to recommend as any bike we encounter.
Thank you for reading through our review of the Lectric XP 2.0. Still have further questions? Wondering how it compares to a similar bike? Leave us a question in the comments below and the team at BestElectricBikes.com will answer!