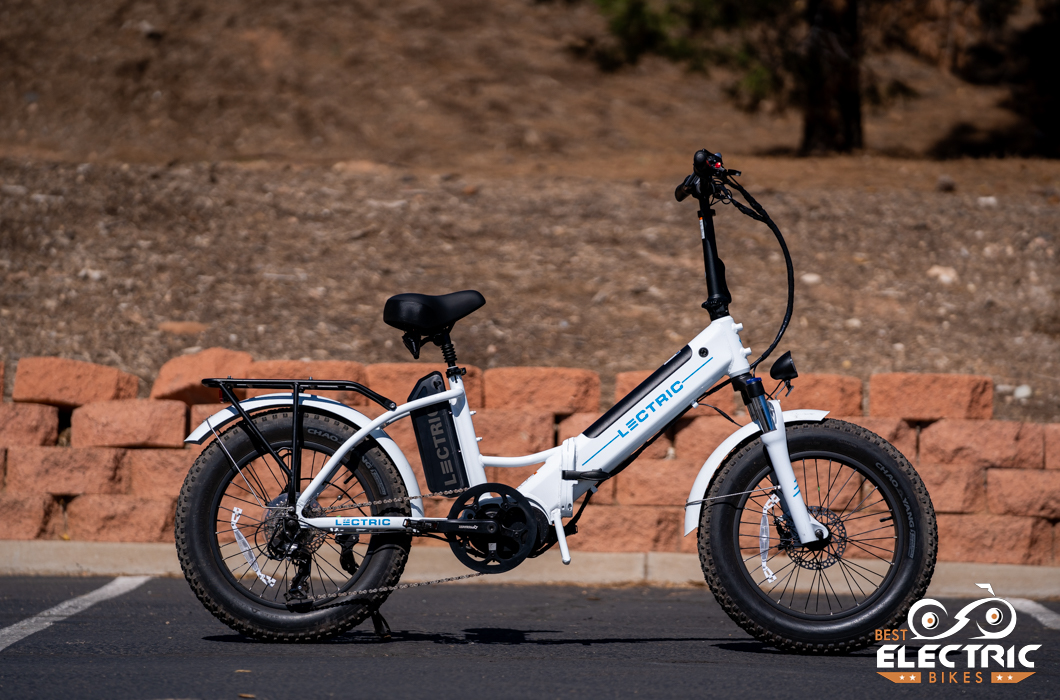 Intro
There is something risky about offering a premium version of a popular product. The notion of shopping for value usually looking for the product that has 80 percent of the features but goes for 50 percent of the cost. Premium and value are rarely bedfellows. Which is why we are reviewing the Lectric Bikes XPremium. This e-bike takes all the best features of the brand's popular XP 3.0 and tweaks them, and adds a few extras to create an e-bike that makes a terrific case for value in its own right.
Anyone who writes reviews for a living has encountered supposed premium products that often do little more than slap a fancy paint job on what is essentially the same product. Had Lectric Bikes taken that approach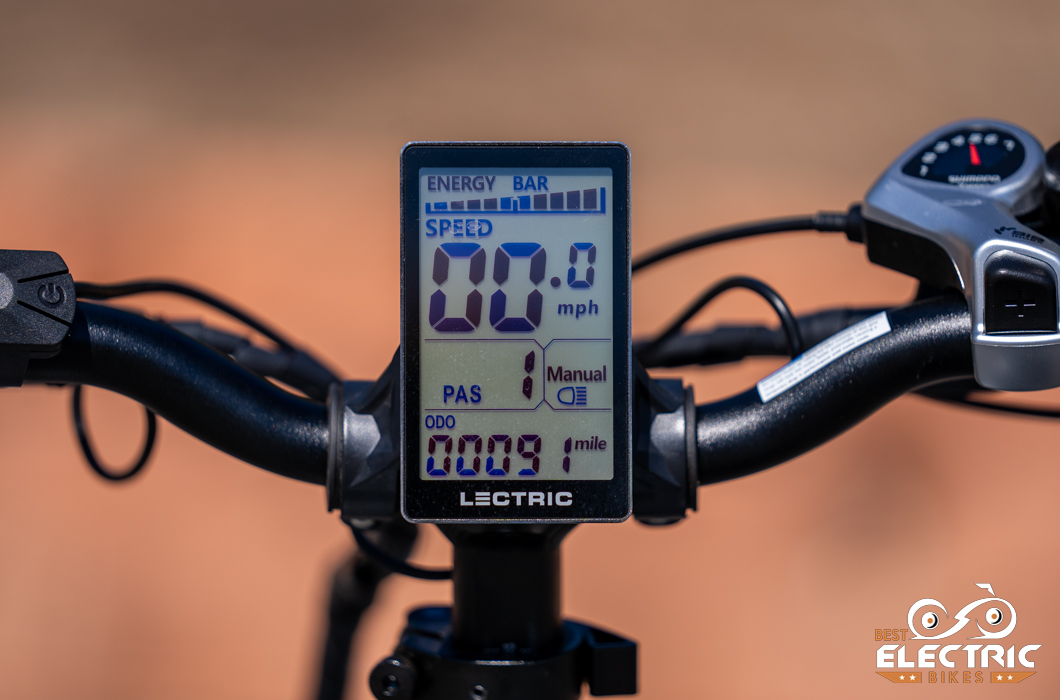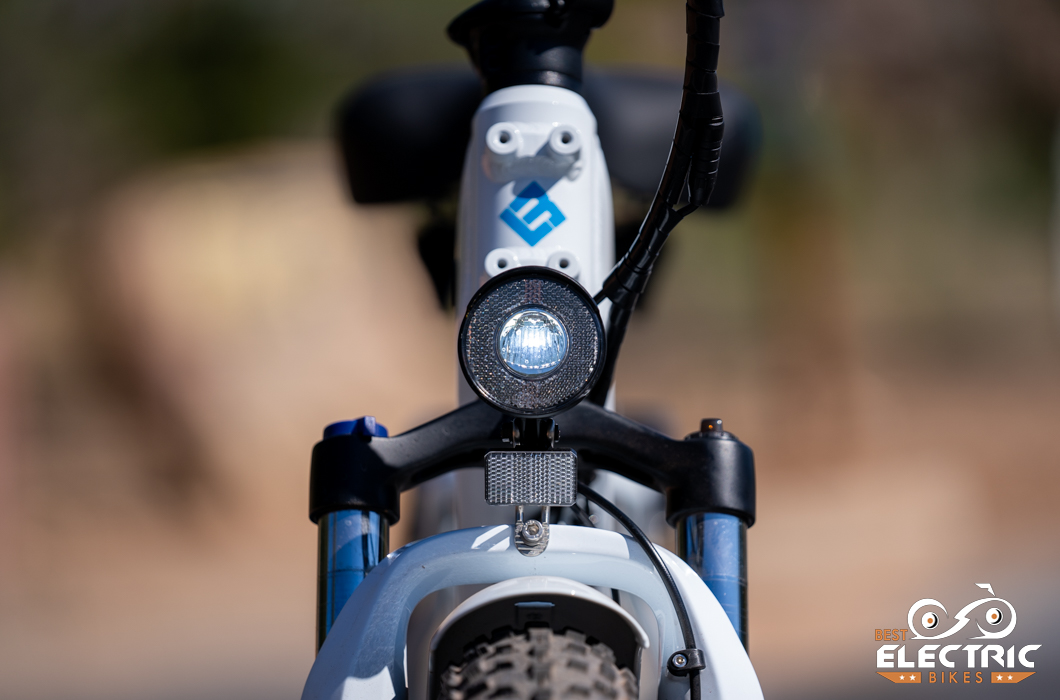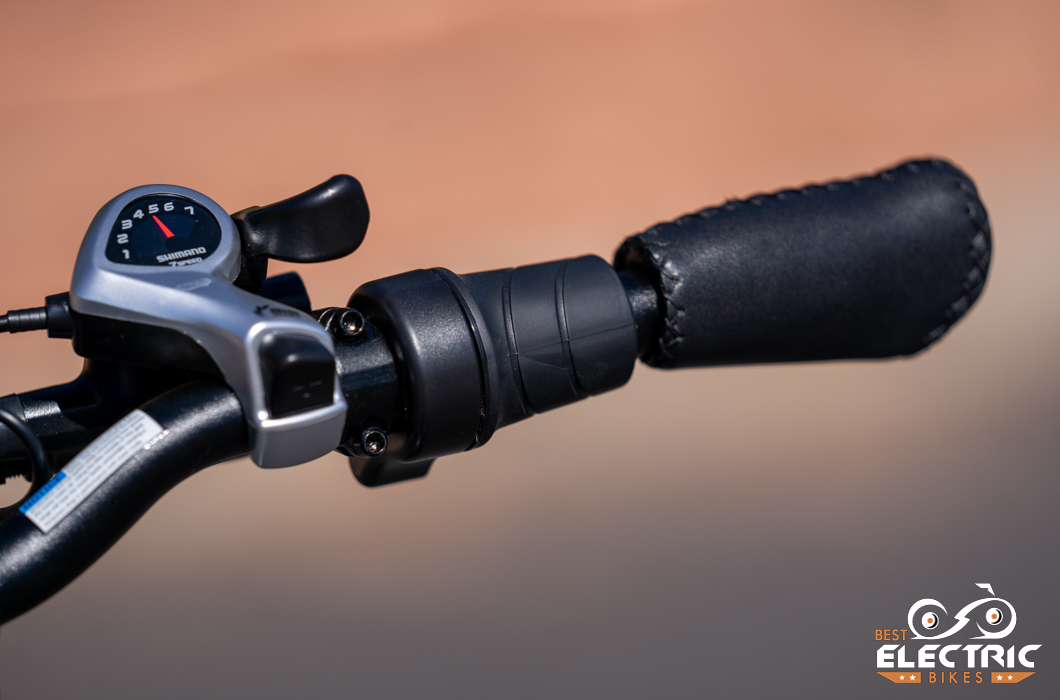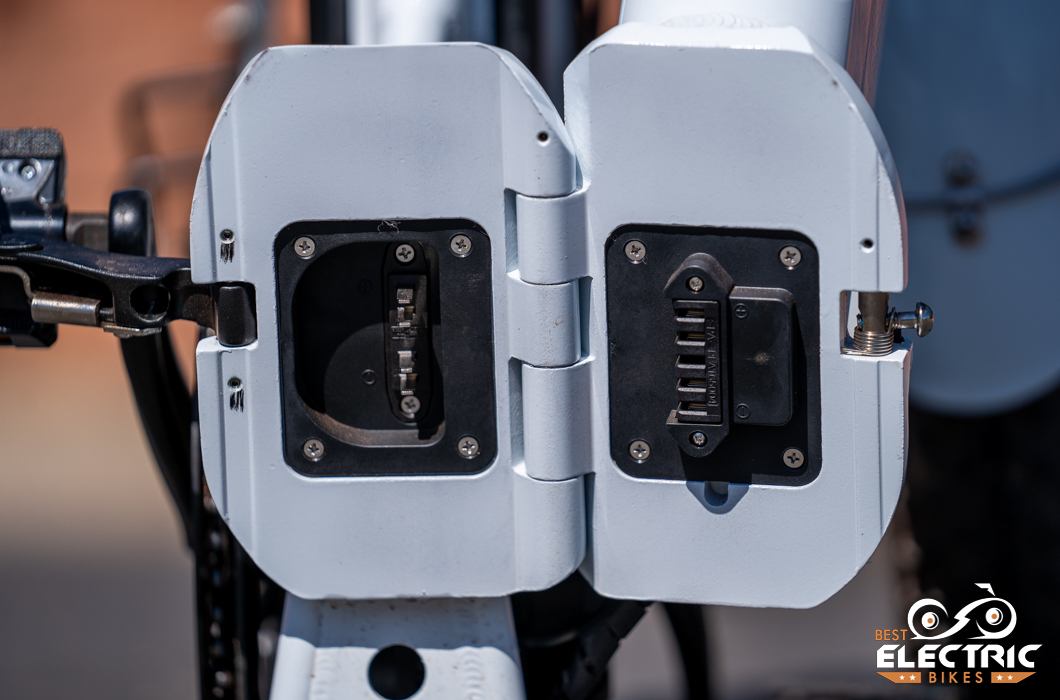 E-Bike Category: Folding
Who the Lectric Bikes XPremium Electric Bike Is for:
The Lectric Bikes XPremium is ideal for riders who want a folding e-bike with the seamless ride of a mid-drive motor.
Lectric Bikes XPremium Review Ratings:
***All ratings are relative to e-bikes of a similar style and price point***
| | |
| --- | --- |
| Speed/Acceleration | |
| Hill Climbing | |
| Battery Range | |
| Braking | |
| Construction Quality | |
| Handling | |
| Included Accessories | |
| Warranty & Customer Service | |
| Value | |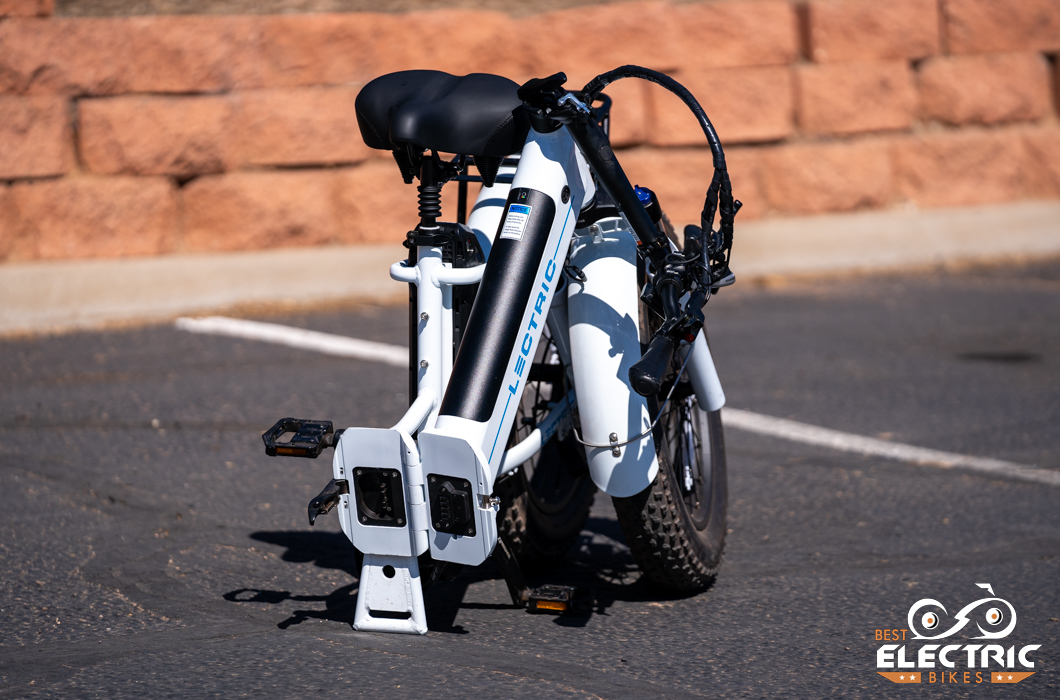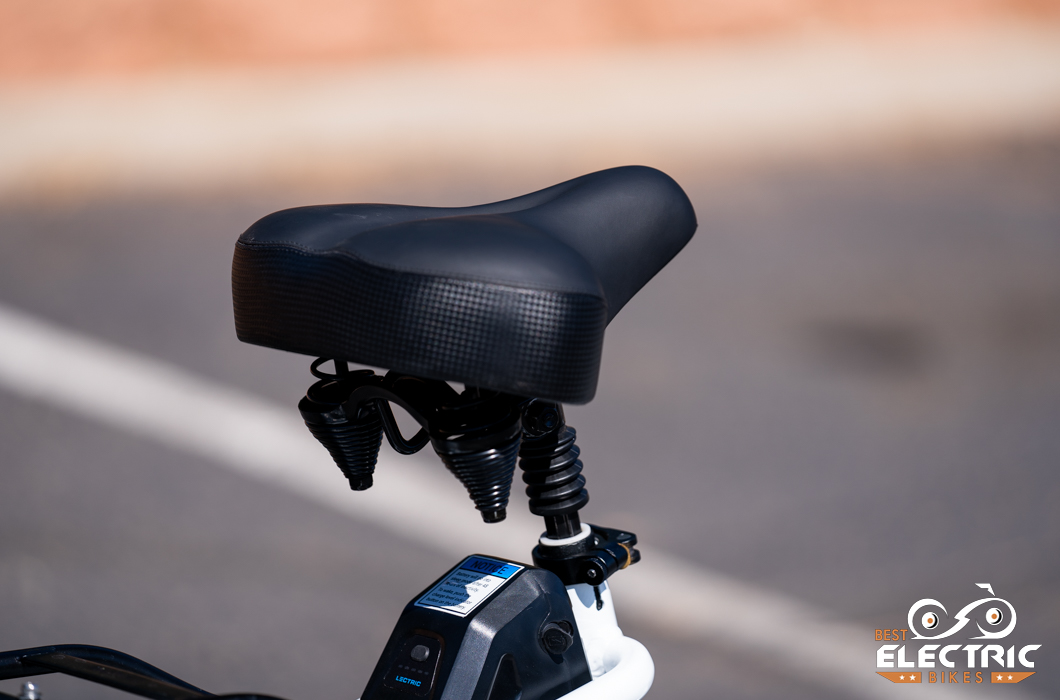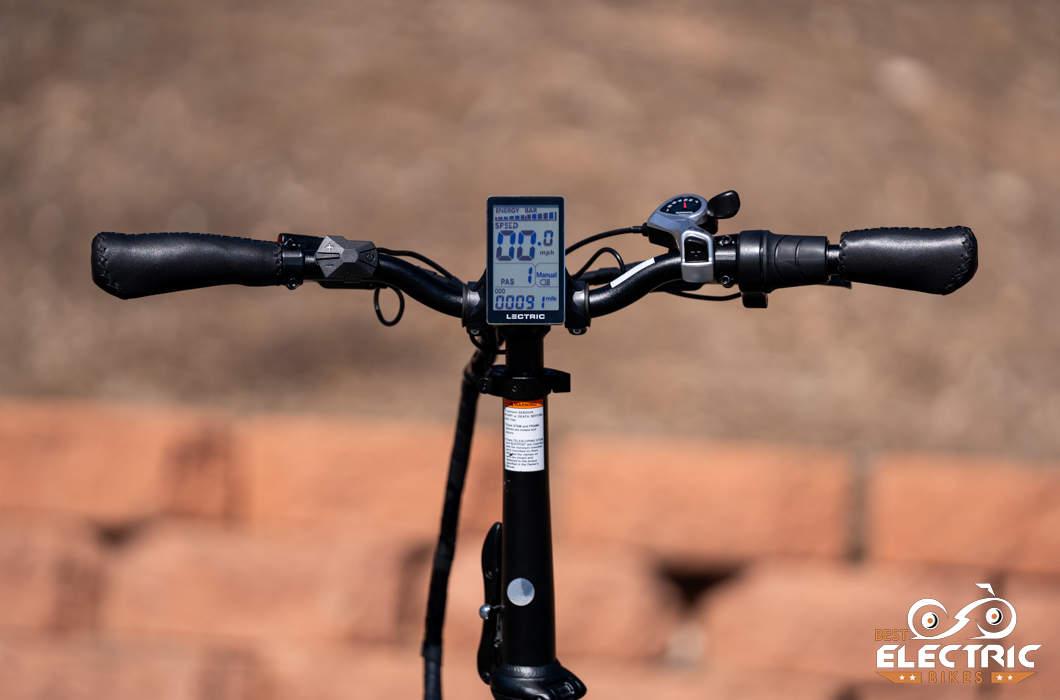 Lectric Bikes XPremium E-Bike Specs
Battery: 48V, 998Wh
Expected Range: 100+ mi.
Charger:
Motor: 800W mid-drive motor
Pedal Assist: 5 PAS levels
Throttle: Half-twist in grip
Display: Backlit LCD
Headlight: Included
Taillight: Included
Frame: 6061 Aluminum
Fork: 80mm suspension fork
Fenders: Front and rear included
Kickstand: Included
Handlebars: Alloy
Grips: Faux-leather, padded
Drivetrain: 7-speed Shimano Tourney
Brakes: Hydraulic disc brakes paired with 160mm rotors
Pedals: Plastic with reflectors
Saddle: Padded comfort saddle
Tires: 20 x 4-in., puncture-resistant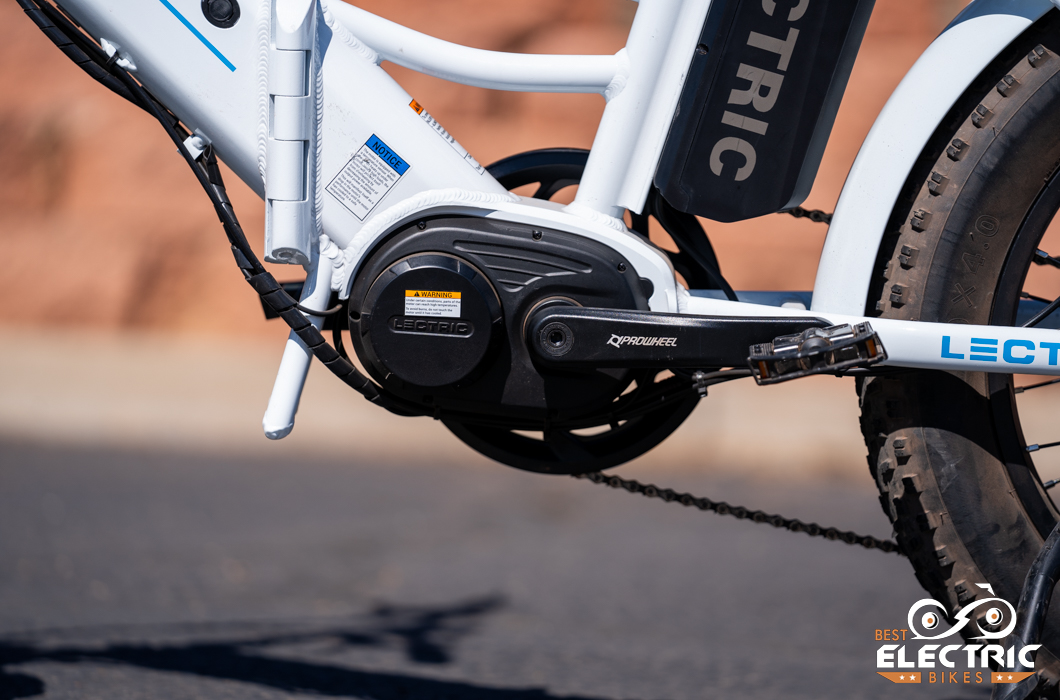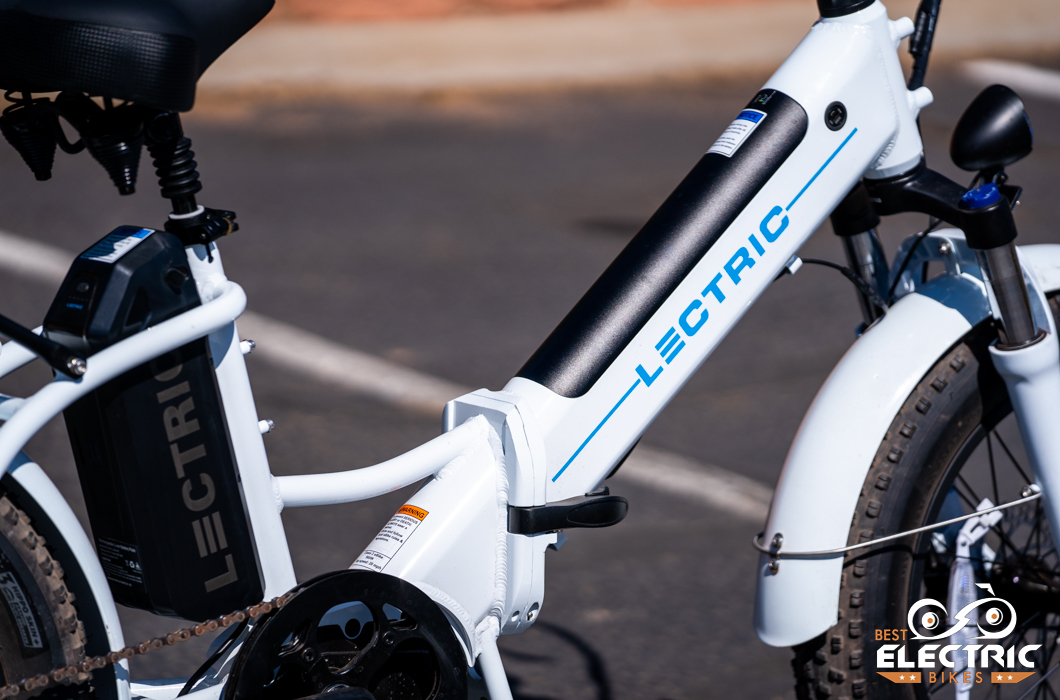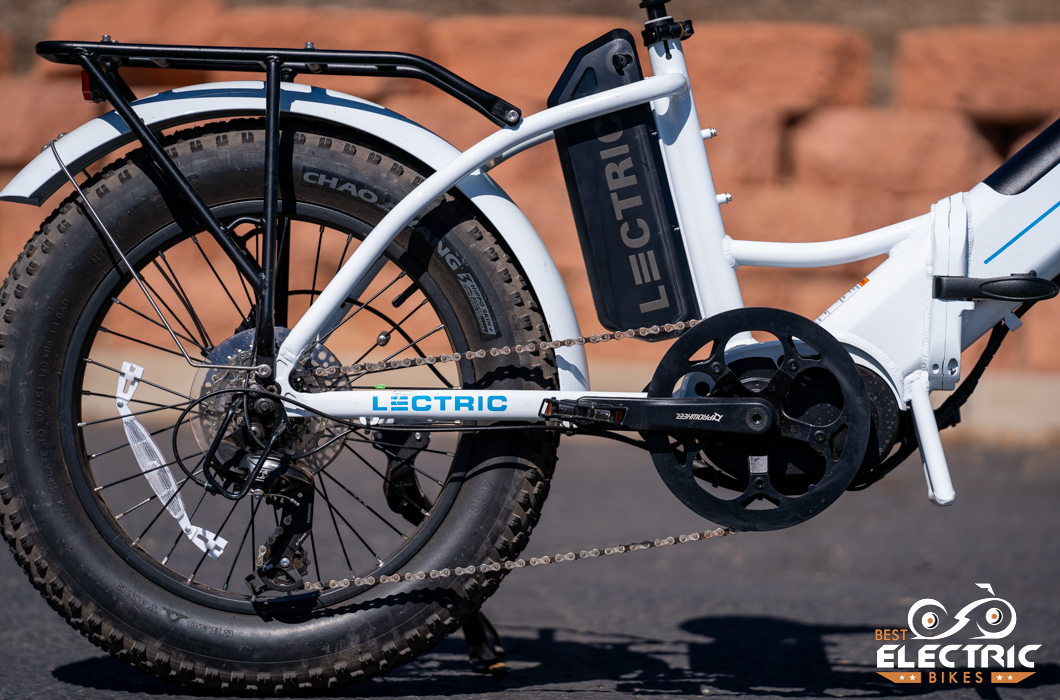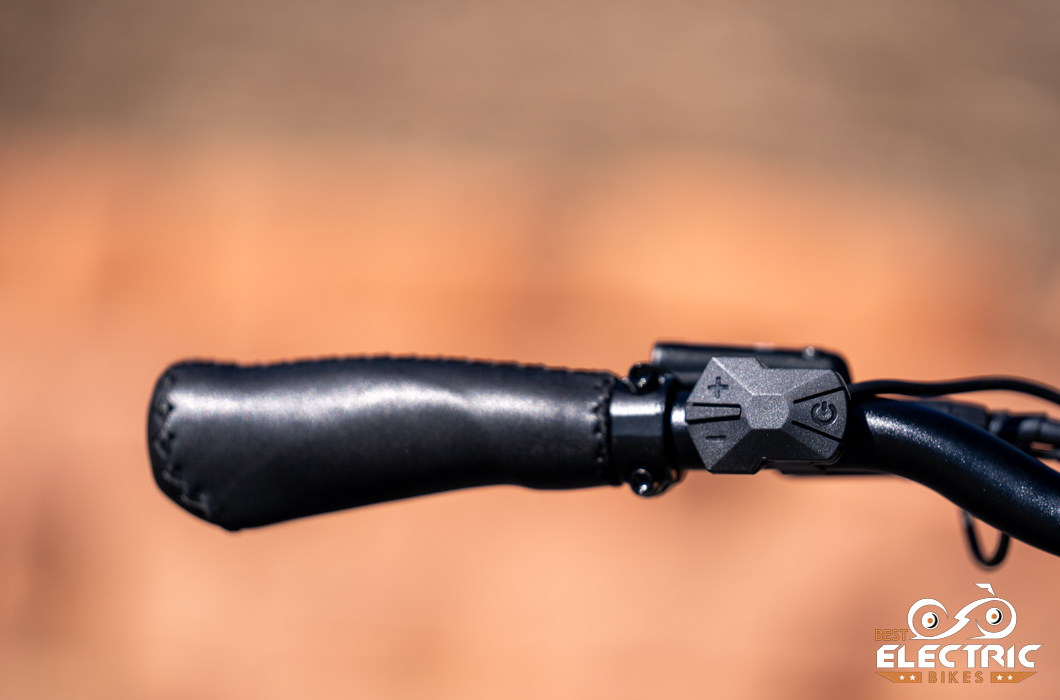 In-Depth Lectric Bikes XPremium Review
Lectric Bikes XPremium Review: Comfort, Handling, and Ride Qualities
Readers familiar with Lectric Bike's other offerings, like the XP 2.0, XP Lite or the new XP 3.0 won't find huge differences between those bikes and the XPremium, with one exception, but we will get to that in a minute. The XPremium is a step up in a number of ways that may not seem like much on their own, but they add up to an e-bike with a much higher fun quotient.
Where the XP 3.0 has 3-in.-wide tires, the XPremium has 4-in.-wide tires for a more comfortable ride. And where the XP 3.0 has 50mm of travel in the suspension fork, the XPremium has 80mm of travel, making it more comfortable not just on unpaved surfaces, but smoothing bumps like driveway lips. The XP 3.0 and XPremium share the same springy saddle, but the XPremium receives upgraded ergonomic grips with a faux-leather covering for a stylish touch.
With 20-in. wheels, a relatively short wheelbase and two batteries (more on that in a minute as well), the XPremium manages to feel nimble without feeling nervous. That's not an easy quality to achieve. The XPremium weighs more than the XP 3.0 (75 lbs. Vs. 64 lbs.), because of the second battery and the mid-drive motor. While a heavier bike can be harder to manage, having so much weight slung that low gives the XPremium a confidence-inspiring character.
To use a car analogy, if the XP 3.0 is a Toyota, the XPremium is a Lexus. The combination of big tires and more suspension makes for a more luxurious feel on the road.
Lectric Bikes XPremium Review: Motor, Battery, and Drivetrain Performance
The single most defining feature of the Lectric Bikes XPremium, the detail that makes it a significantly different e-bike from the XP 3.0 is the fact that it is equipped with a mid-drive motor. The motor produces 800W, compared to the 500W of the XP 3.0, as well.
The difference between a hub motor and a mid-drive motor is perhaps the biggest single dividing line between e-bikes. With hub motors, most are activated by a cadence sensor. The rider pedals for somewhere between ¾ and a full pedal rotation and then the motor kicks in and takes the rider up to the speed that correlates to the particular PAS level. How hard the rider pedals doesn't really matter to the motor; it's output can be expressed in percentages of its maximum nominal output, such as PAS 1 being 25 percent, PAS 3 being 50 percent or 100 percent in, say, PAS 5. With a mid-drive motor a torque sensor activates the motor. This is both more immediate—the motor starts the moment the rider pushes down on the pedals—and reflects the rider's effort. Instead of output being a percentage of what the motor can produce, output is based on the rider's effort. The harder the rider goes, the harder the motor works.
Practically, what that means for a rider is that an e-bike with a mid-drive motor makes for a more seamless experience. Instead of feeling the motor kick in, the rider feels, well, like Superman. The difference in enjoyment is difficult to convey until someone actually tries an e-bike with a mid-drive motor.
We don't encounter many e-bikes that come with two batteries as standard equipment. A second battery is almost always presented as an upgrade someone can choose to purchase, or not. With the Lectric Bikes XPremium the two batteries come standard. Two batteries gives the XPremium a combined 998Wh of charge. That translates to more than 100 mi. of range in PAS 1, or up to 50 mi. of range on throttle alone, according to the manufacturer's estimates. These results will vary for buyers based on their weight, how hilly the terrain is and what sort of surface they are riding.
One of our criticisms of the Lectric Bikes XP 2.0 was that its drivetrain didn't have a gear big enough to reach 20 mph without pedaling like crazy. The Lectric Bikes XPremium specs a wider-ranging set of gears in the rear, giving it both more high end for achieving Class 3 speeds and more low end for getting up hills.
Lectric Bikes XPremium Review: Braking, Safety, Customer Service & Warranty
When we evaluate an e-bike's brakes, we look beyond our enthusiasm for hydraulic disc brakes and consider the more important questions: Does the bike stop in a reasonable distance? Is it easy to modulate speed? The XP 3.0 is equipped with mechanical disc brakes and 180mm rotors, a step up from the 160mm rotors on the XP 2.0, and the XP 2.0 stopped well enough. With the XPremium, Lectric has spec'd hydraulic disc brakes with 160mm rotors. This is more powerful than even the XP 3.0's mechanical discs and larger rotors.
With the hydraulic discs, riders get a shorter stopping distance, better feel at the lever and better modulation. It's a step up all around.
Lectric Bikes uses the same display and PAS selector on each of their e-bikes. The black-and-white LCD display is relatively no-frills as displays go, but it's large and is mounted in the center of the bar, making it easy to view and a rider can see speed, PAS level and battery charge in a quick look down.
The first question anyone asks about a folding bike and safety is: Can it fold up on me while I'm riding. And with all of Lectric Bikes' models, that answer is no. They fool-proofed the main frame latch so that the bike won't stay open unless the latch is locked in place. To open the latch, a spring-loaded button has to be depressed first. The frame isn't going to open on its own.
The handlebar mast and the seatpost also require their quick releases to be fully closed in order for the components to sit in the correct position.
The Lectric Bikes XP 2.0 is one of the most successful e-bikes of the last few years. Thanks to their distinctive look, they are easy to spot when someone is riding one. We can't offer a direct perspective on their customer service, but it's easy to infer that if people routinely had problems either with the e-bike or with Lectric Bikes' customer service, the XP 2.0 wouldn't be so popular.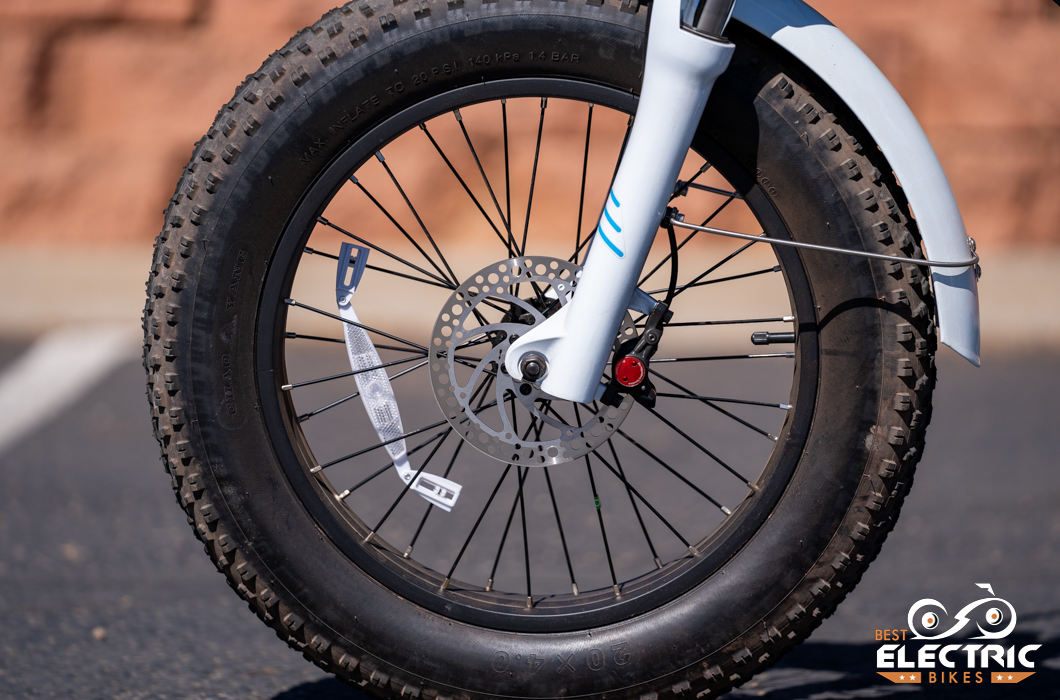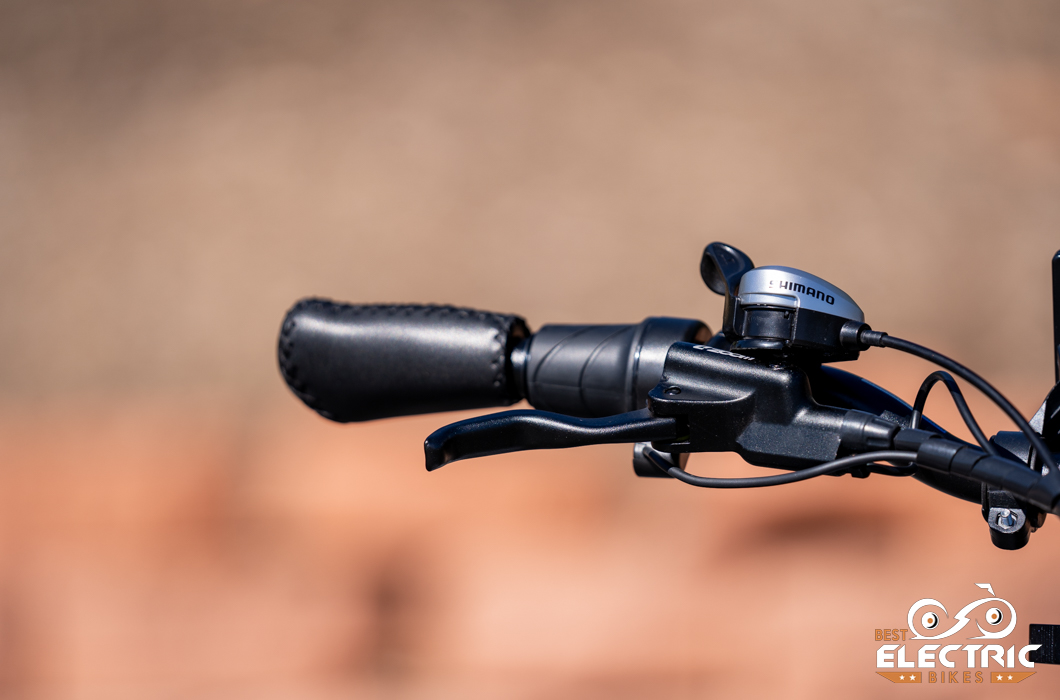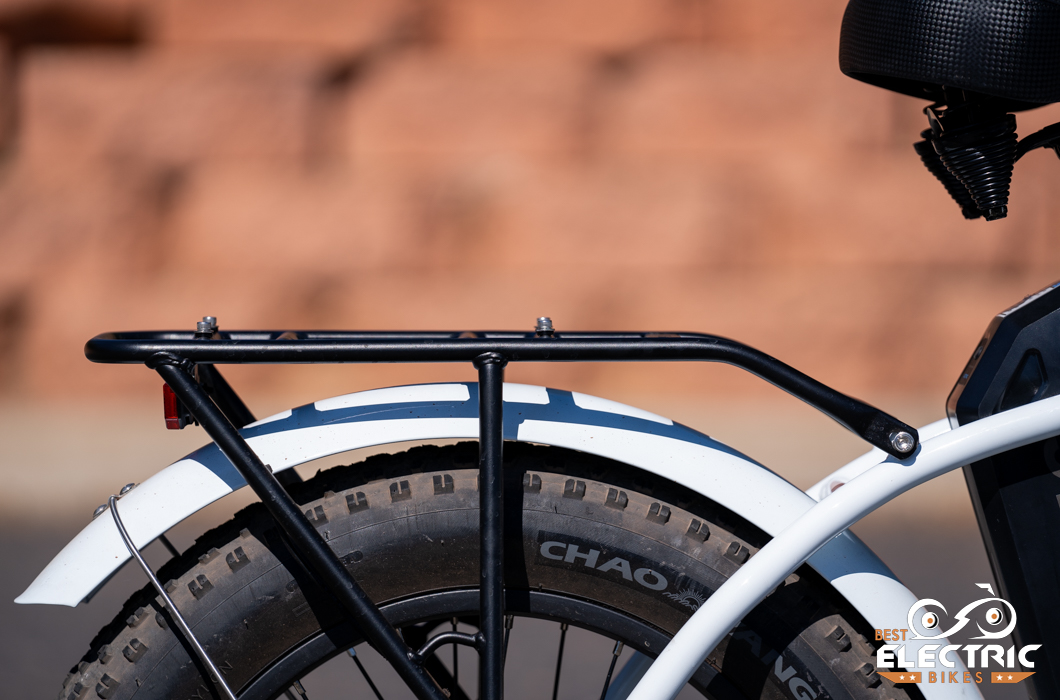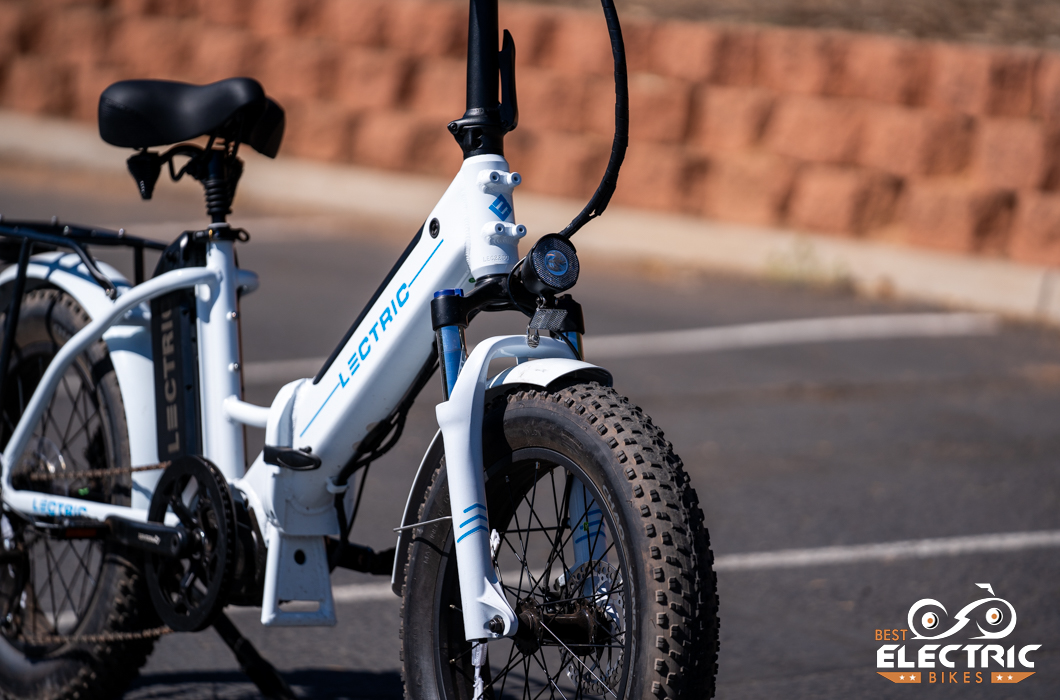 Lectric Bikes XPremium Review: Recommendation/Final Verdict
The Lectric Bikes XPremium is a remarkable e-bike. As much as we have liked the XP 2.0 and now the XP 3.0, the XPremium isn't just a gold-plated version of the XP 3.0. This is an e-bike with substantive and meaningful upgrades, even if many of them are not immediately apparent to the eye.
Considering the XPremium falls in that $1500-$2000 price range, the fact that it comes with a mid-drive motor and a second battery makes it truly one of the best values on the market. We rarely see e-bikes with mid-drive motors priced for less than $2000.
The Lectric Bikes XPremium comes with a nice package of accessories—front and rear fenders, a rear rack and front and rear lights. They also offer a number of other accessories that can be added, including front and rear baskets to make errand-running easy.
When we look at e-bikes in the $1500-$2000 range, there are so many good e-bikes out there, we aren't easily impressed. For us, the marks of quality are: a motor powerful enough to climb steep hills, a battery with enough charge to take a rider 50 mi. or more, hydraulic disc brakes and a drivetrain with enough high end to pedal comfortably at 20 mph and enough low end to climb hills. The Lectic Bikes XPremium has all of that.
We don't expect to see mid-drive motors on e-bikes in this price range, so when the rare occasion comes around and we do encounter one, it grabs our attention. When we consider the pricing on the XP 3.0 and the extra investment required to purchase the XPremium, the difference is small enough that we're surprised it can cover the better motor and a second battery.
The bottom line on the Lectric Bikes XPremium is simple: We would recommend this e-bike to our family and friends.
Thank you for reading through our review of the Lectric Bikes XPremium. Still have further questions? Wondering how it compares to a similar e-bike we've reviewed here at Best Electric Bikes? Let us know in the comments below!