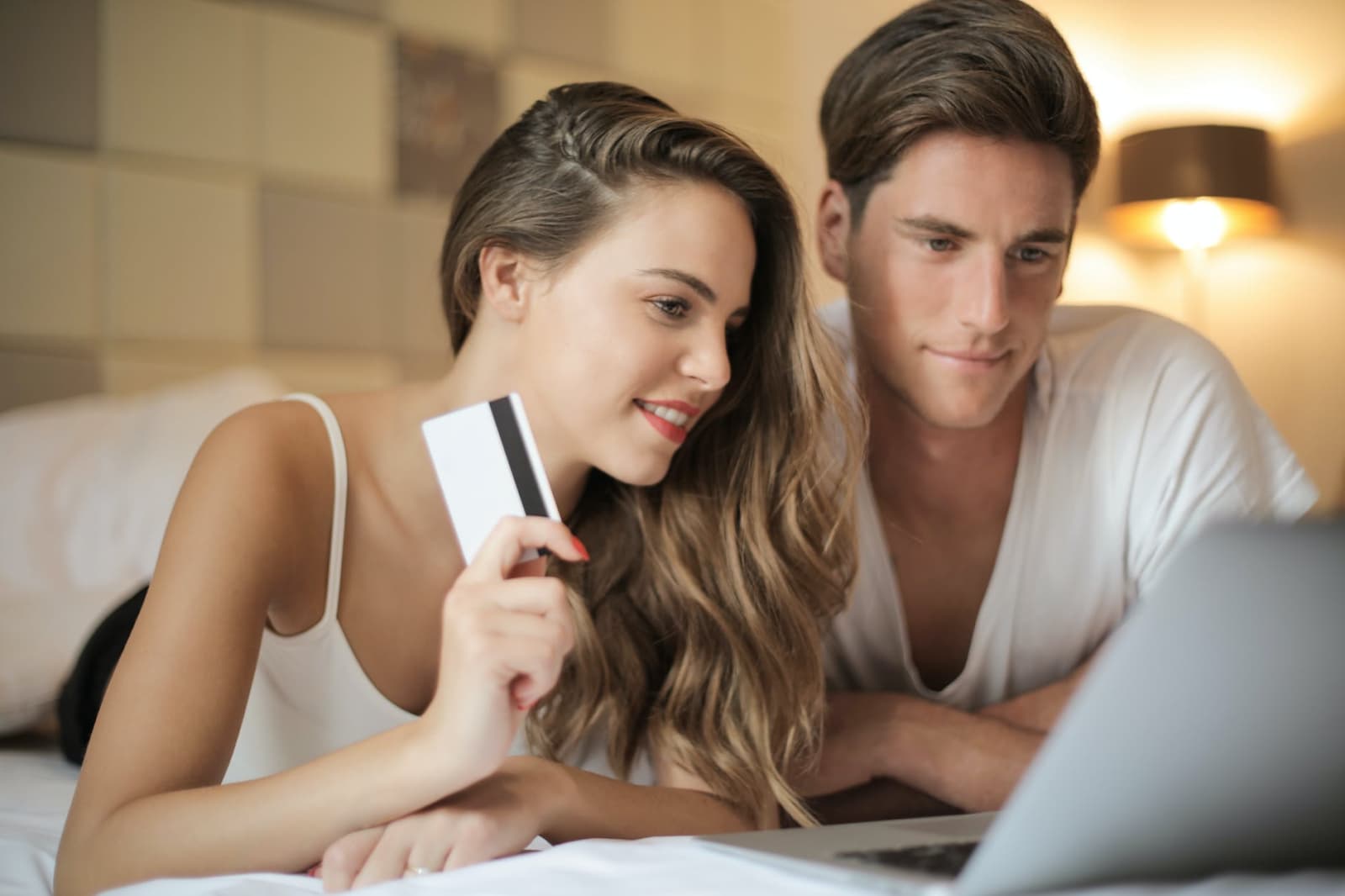 Convenience is king. Streaming services put an end to video rentals–and maybe cable TV. No need to go pick up groceries; they can be delivered right to your doorstep. Need a ride somewhere? An Uber or Lyft ride is a couple of taps away on your phone.
But is the ease of shopping online as good an option as buying in person when you're looking to get a new e-bike? Sure the online experience provides page after page of features, measurements, and minutia, but does it beat showing up at a store and getting the info from a salesperson?
So here's the question, should you buy an e-bike online or in-store? An argument can be made either way. Let's look at both options and see which suits you best.
Buying Online
Nothing is more relaxing than researching from the comfort of your favorite couch and then placing your order. A few days later, you simply go to your front porch, and voila! There it is, that coveted widget in all its glory. This works great for perfecting the hermit lifestyle, and buying some things this way makes total sense. But what about a major purchase like an e-bike?
Pros of Buying an E-Bike Online:
Stay at home in a climate-controlled shopping experience.
No traffic getting to a store. Just direct your browser to the crowd-free website.
No pressure from a salesperson. You can go over the differences and compare e-bikes until you've decided.
One-stop shopping. It's all there—no driving from store to store. You save time and money.
If it's dropped shipped (direct from the manufacturer), you will get the best price available.
No waiting in line to make your purchase.
If the bike is a gift for someone in your household, no trying to hide a bulky, fully-assembled bike in the basement. Have the bike arrive on the doorstep when you want.
No hassle of needing a vehicle large enough to fit the e-bike, and no worries about having to schlep it from your car into your home.
No inventory worries. Stores can't possibly carry every style and model of every e-bike.
It's easier to customize your bike online.
Review sites online have detailed reviews giving you all the information you need to make a wise decision.
Nearly all manufacturers ship for free and have multi-day trial periods where return shipping is free.
If you already know for sure what you want…go for it! There is no reason to hit a store.
Cons of Buying an E-Bike Online
You don't get the benefit of speaking directly to an e-bike salesperson. It's easy to overlook things when you're going at it alone, especially when you're new to the e-bike community.
You don't get to see the e-bike in person.

– Touching it, feeling how sturdy and how well it's crafted.
– Seeing how it feels to get on and off the bike.
– Testing whether the pedal assist is sufficient for your needs.

Suppose there's a problem with the bike and you have to ship it back. That can be a hassle–even if shipping is free.
Impersonal purchase process, so if you have questions or need adjustments to the e-bike, you need to find a shop. Most shops won't charge for adjustments if you've purchased from them. But bring in one you bought online, and there will almost always be a fee.
You will have to wait for your e-bike to arrive versus taking it home with you the day of the purchase.
There will be some assembly required, and if you aren't good with tools, you may worry the bike isn't put together correctly.
Buying An E-Bike in the Store
This may be the more comfortable option, depending on your everyday purchase habits. A traditional store experience has its pros but also has many cons as well.
Pros of Buying An E-Bike in the Store
You get the personal touch of having an e-bike salesperson cover all the ins and outs of the different e-bikes, helping tailor the right bike to your needs.
You get the whole experience of grabbing hold of an e-bike, sitting on it, and seeing how it feels, and of course, taking it for a spin.
If you have questions about displays or how the charging process works, you can ask the salesperson to avoid being stumped later at home.
Easy to pick up any peripheral items like a helmet, bike rack, water bottle/holder, extra battery, or saddlebags.
If you have any issues with your bike or need some adjustments made, you can bring it back and likely pay nothing if it's within the purchase warranty window.
Little to no assembly is required.
Once you've made your decision, you can load it up in your vehicle or ride it home if it makes sense to do so.
You'll buy with confidence because you will have experienced your e-bike before dropping your hard-earned money.
Cons of Buying An E-Bike in the Store
You may feel pressured by a pushy salesperson.
The choices and new jargon being thrown your way might be overwhelming.
You won't have other brands/models to compare prices to without taking notes and heading out to a different store. This can be time-consuming.
There could be a markup in price to account for the brick & mortar overhead and salespeople.
You've got to make sure you have a vehicle accommodating the e-bike's size.
Once you have the bike home, you've got to get it out of your vehicle, and if that's not something you can handle, you need plans for help.
A store won't always have the exact make or model you want in stock.
It may not be possible to customize the paint or other accessories.
Taking the bike back to the store for a return is a hassle if it's a distance away.
Buying An E-Bike in the Store: Make that Purchase
There are certainly a lot of factors when deciding to buy in a store or online. Carefully considering these pros and cons can prepare you for the big day when you pull the trigger on your new e-bike.
Check out our e-bike reviews to whet your appetite and knowledge base before buying in person or online. The more you know, the better your purchase and riding experience will be.
If we can help you shop online, drop us a line. We have years of experience riding and reviewing e-bikes. We're here to help.