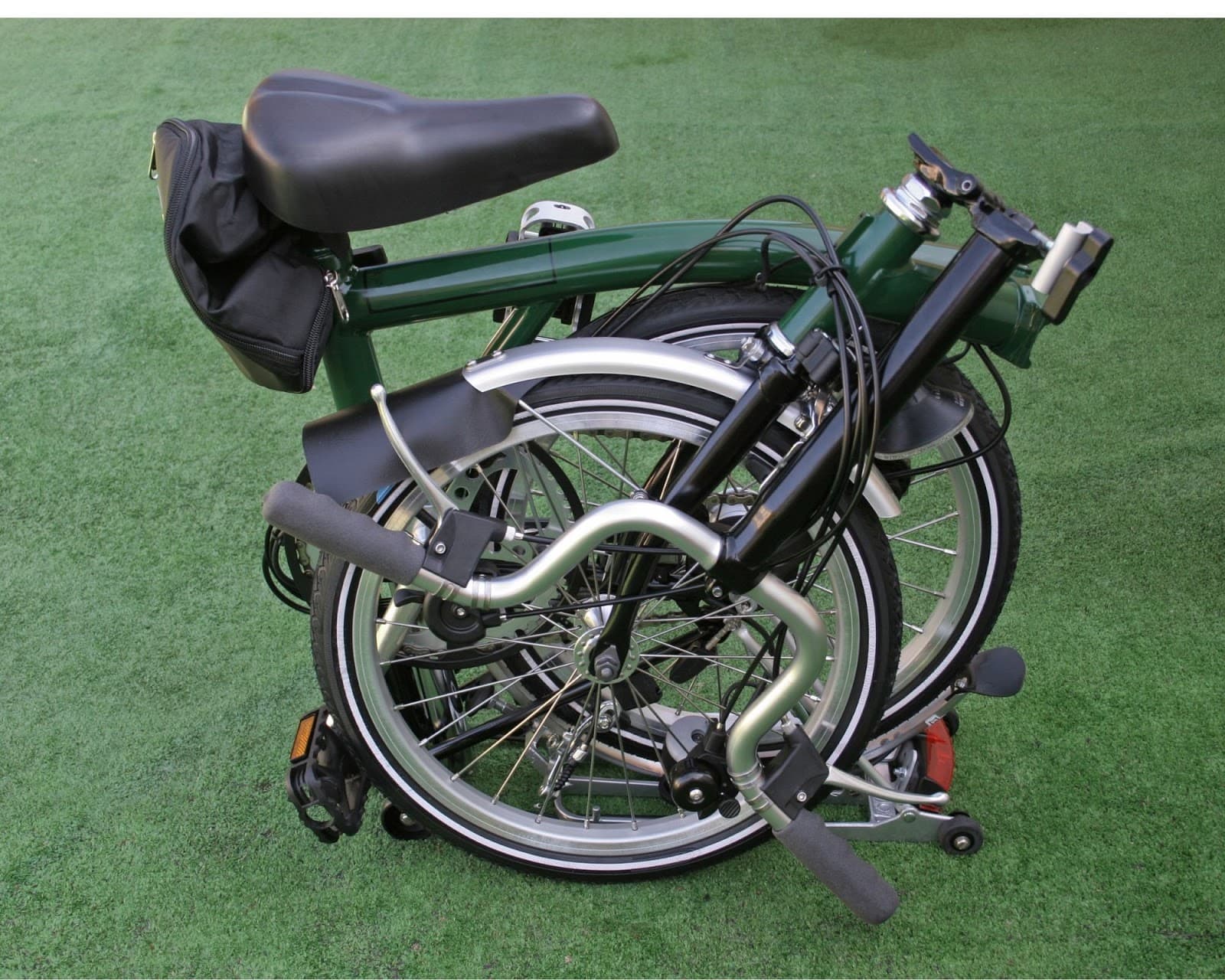 You might be an NYC apartment dweller. Or you may live in a tiny home with no garage. It's also likely you don't have a huge vehicle sitting in your driveway. Stowing a folding e-bike in your smaller car is totally an option. This is a great convenience.
Or maybe you're someone who travels a lot and wants to take their bike with them but doesn't want to use every square inch of luggage space to do it. The kids need a place to sit too! Maybe you ride to a train station every morning and need to bring the bike on board.
If these assumptions are accurate, you fit the profile of someone who might consider a folding e-bike.
Folding electric bikes are an excellent option for some, but along with the pros, there are some cons. So let's find out if you need a folding bike.
Pros of Folding Electric Bikes
Folding electric bikes have come a long way in the last few years. You'll have a wide variety of choices with state-of-the-art technology. Let's check out the reasons to consider a folding bike:
Ready to roll in seconds. No tools or complicated setup. Just set your folding e-bike down and unfold, secure, and go.
Compact, so if you live in an apartment or a home without a garage, you can easily find a space to keep your e-bike.
Great for commuters who want to stash their bike at the office.
Easy to transport. You can take a folding bike just about anywhere and in any type of transportation. Bring along in your car, on a train, and in some localities on a bus. Even bring it into your hotel room.
Solidly built. No issues with quality. Today's folding e-bikes have been designed to be rugged and to last. Unlike conventional folding bikes of the past, top-notch engineering using carbon fiber and aluminum alloys has these e-bikes on par with their non-folding counterparts.
Less likely to have your e-bike stolen. Folding your bike up and taking it inside will cut down on opportunities thieves will have to grab your two wheeler. No locking it up outside and tempting fate.
Most folding e-bikes are easy to get on and off of because they are the step-through design. This is great for shorter riders and those with some back or knee issues.
Finding accessories isn't a problem. You can find just about any additional accessories you could want or need for a folding e-bike.
Cons of Folding Electric Bike
As fantastic as a folding option might be, there are some drawbacks. These are factors to consider before purchasing:
Heavier than an average e-bike (sometimes but not all)
It can have a stiffer ride–depending on the suspension of the model you choose. But if you are willing to pay more, you will have a bit more cushion in your ride.
Smaller wheels can affect your ride, making it bumpier and less comfortable. A good wide saddle with suspension will help with this.
Speed can be affected with a folding bike as well, so if you're a speed demon, you'll have to relax your expectations here. This doesn't mean you'll be creeping along at a snail's pace, but performance vs. convenience is the tradeoff here.
There will be some flex where the bike snaps together, so that will make it feel less stiff, less secure.
Not ideal for off-road use because of the potential for stresses to a folding joint/lock handlebars or frame.
Sizes may be limited on some models. So if you're a larger rider, you may have fewer models to choose from.
Is a Folding Electric Bike for You?
If the pros outweigh the cons for you, then it's time to look for a suitable folding bike. Prices range from $800 to over $4,000. The components, durability, quality, and functionality vary widely. Motor output and battery life are the most significant factors.
As with any e-bike, you need to consider what you're using the bike for, what kind of range you need, and how often you'll be using it. A low-end, entry-level bike won't be the best choice if you commute long distances daily over bumpy terrain. Your ride won't be comfortable, and the bike might not last as long. But if you have a short commute on smooth roads, an entry-level bike may be perfect for you.
For those needing better suspension, more power, and longer battery life, you'll need to look at a mid to high-level e-bike. Luckily, today's choices are better than ever.
Let us know if you have any questions or comments about your folding e-bike.