Electric bikes are used for a wide range of sports and activities. Racing, cruising, or traveling cross-country being a few of the more popular activities. A sport that is becoming increasingly popular with eBike cyclists is hunting, with some companies making dedicated eBikes for hunters.
There are many significant performance advantages offered by eBikes that make them an excellent motor vehicle option for hunters. But there are some limitations you have to be aware of. If you're an avid hunter interested in buying eBikes, keep reading for our top tips on what to look for in a hunting eBike!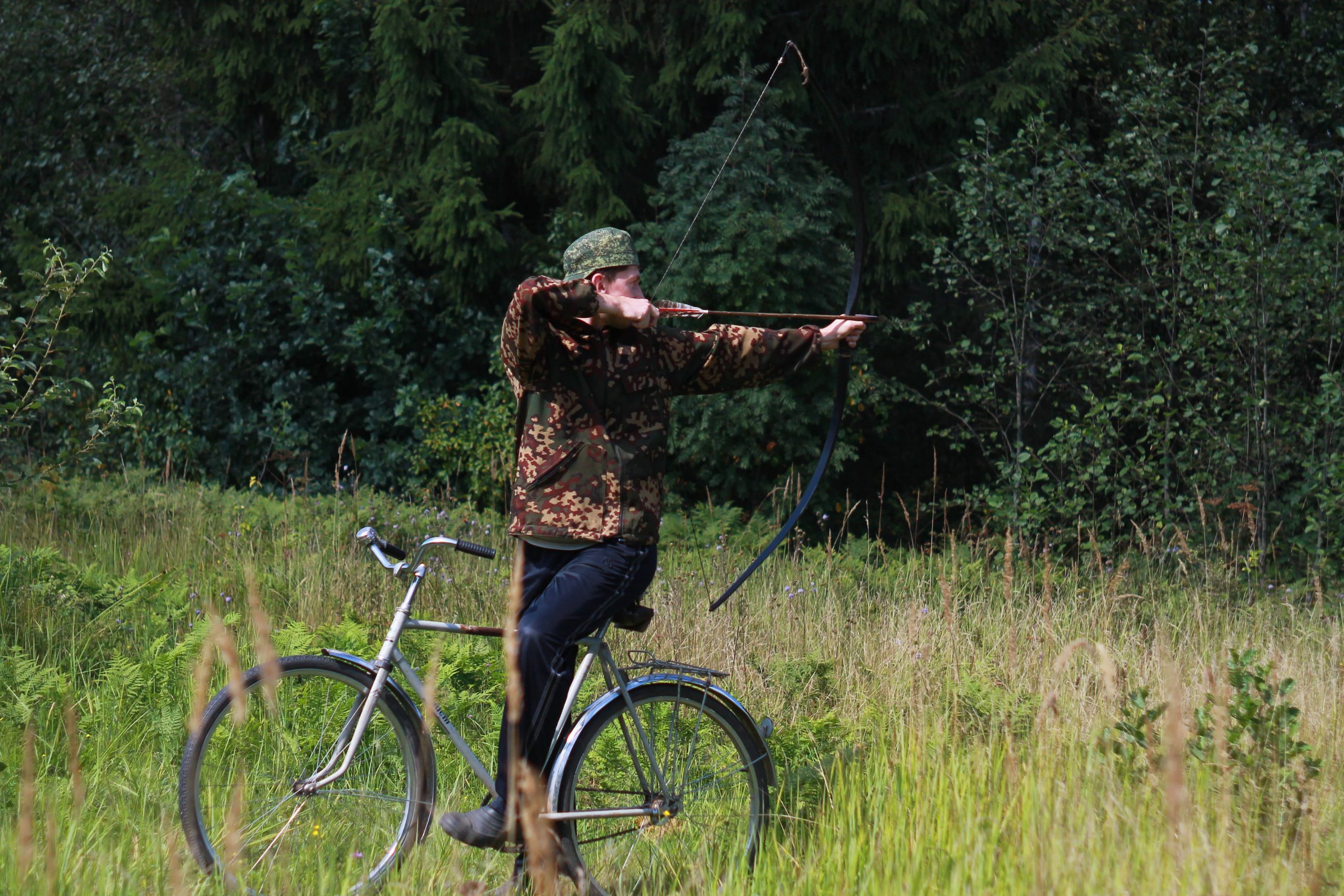 What to Look For in a Hunting eBike?
A Quiet Yet Powerful Motor
All electric bikes feature motors that will help you accelerate to 20 MPH or 28 MPH, but how loud the motors are range too. Also, while your motor will be capped in speed, there aren't many countries that limit a motor's performance power.
When you are looking for a hunting eBike, you want to balance having a quiet motor that won't scare off the animals you're tracking but still provides enough power to climb any hill you come across.
Mid-Drive over Gear-Hub Motors
Mid-drive motors are considered a premium motor compared to a rear-hub motor, with several advantages that make them an excellent hunter option. Mid-drive motors provide more motor power and greater acceleration, less battery drain, and a quieter overall motor experience than a gear-hub drive motor.
Mid-drive motors are limited by their higher price tag and the fact that they are harder to service once they wear out. However, with a little proper care, you will find the performance advantages offered by a mid-drive motor make it the better option for your next hunting adventure.
Consistent Drivetrains with Chain Guards and Guides.
When it comes to the drivetrain, having a ton of gear options isn't a massive priority since you don't want to shift gears too often when stalking an animal. Instead, it's better to have a drivetrain that requires minimal shifting, though you need some gear control to help you pedaling up hills.
Another major priority for the drivetrain is having some sort of chain or derailleur guard/guide. Guards not only reduce the risk of your drivetrain getting damaged but provides a tighter drivetrain composition that further reduces the risk of suffering a chain drop when you shift gears.
A Sturdy, Balanced Frame.
Another tricky balance you have to consider is the weight and stability of your electric bike frame. A heavy frame will be challenging to ride long distances, but it will have extra weight support to load up with gear and cargo.
A lightweight frame will help you travel farther and faster without tiring out so quickly, but you won't be able to bring as much gear with you. Carefully consider your hunting kit, take out anything you don't need, and pick an eBike frame based upon its weight and weight support.
A Large, Long Lasting Battery
While this increases the Bike's weight, we recommend having a larger battery on your eBike. You're going to be riding on tougher trails as you hunt, so your battery is going to drain quicker than it would if you stuck to city riding. Even at low pedal-assist settings, always assume that you're only going to get 70% to 80% of your actual estimated travel range when going out hunting with an electric bike.
Moderate to Full Suspension Support
The total suspension coverage you need for your electric bike will vary depending on where you go hunting. If you are riding on mostly flat or well-run hunting trails, you can probably get away with having a moderate suspension system.
If you intend to hunt off-road, especially when riding up and down hills, it is worth the money to invest in a full suspension system. The more stable your eBike is as you hunt, the longer you can go out and try to bag something rather than leaving because you feel sick and tired from the jittery riding you experience without suspension.
Fat, Grippy Tires.
As a general rule, you only want to stick with wide, bulky tires if you are going hunting with your eBike. Big tires provide better traction support, helping you maintain your grip easier while you ride.
Furthermore, fatter tires typically feature more extensive puncture protection, which will significantly reduce the risk of suffering a flat or blowout 20 miles from the nearest road. If you're interested in the best, smoothing riding experience while you hunt, you should go with an eBike that has larger than average tires.
Hydraulic Vs. Mechanical Disc Brakes.
Brakes are a tricky thing because both hydraulic and mechanical disc brakes have their advantages that can make one the right choice for hunters over the other. Hydraulic disc brakes are more responsive, provide greater stopping power, are easier to maintain, last longer, and are more durable if you get in a crash.
Mechanical disc brakes are easier to customize, are quieter when used, and are easier to repair if your brakes get out of order. For our part, we prefer hydraulic disc brakes over mechanical disc brakes due to the added performance advantages that make them a better system overall.
However, a good case can be made for either braking system, so just familiarize yourself with your eBike brakes and be prepared to service them when they get broken or worn down.
Comfortable Grips, Saddle, Pedals, and Handlebars.
The more comfortable your eBike is, the better time you're going to have hunting with one. While having a fast eBike built for aggressive riding is fun, it's better to have an ergonomic setup and meant for riding for hours rather than a bike meant for short-term riding.
If you must, we suggest swapping out the grips, saddle, or pedals for a more comfortable riding experience if the stock components don't feel comfortable. As for the handlebars, what's considered comfortable will vary from person to person, so know what you're looking for before you buy or start building a hunting eBike.
Conclusion: Know Your Components, and Have Fun Hunting!
There are definitely many factors you need to consider when buying or building an eBike for hunting. The motor, the drivetrain, even things like the brakes or grips can impact how much you enjoy the eBike hunting experience.
However, with several companies releasing dedicated hunting eBikes, it is becoming easier by the day to find an excellent hunting eBike that will take you where you want to go, wherever it is you're traveling.
If you need any help, you're more than welcome to read our reviews on some of our favorite hunting eBikes. Alternatively, if you have a specific hunting eBike in mind that we haven't reviewed yet, leave a comment below to reach out to our experienced review team for their thoughts.
Thank you so much for reading our guide to buying a hunting eBike! Be sure to leave a comment below with any hunting tips you have if you are an experienced eBike hunter!