Whether you're building your own eBike or looking to purchase a new eBike, deciding what frame material to go with is one of the most important decisions to consider. While many cyclists prefer to spend time researching motors, batteries, and drivetrains, the reality is that the frame will have a more impact on your ride than any other component.
The frame design and material determine the stability, weight support, shock absorption, and several other performance factors. Without a doubt, the frame material is one of the most important considerations you have to consider for your next electric bike.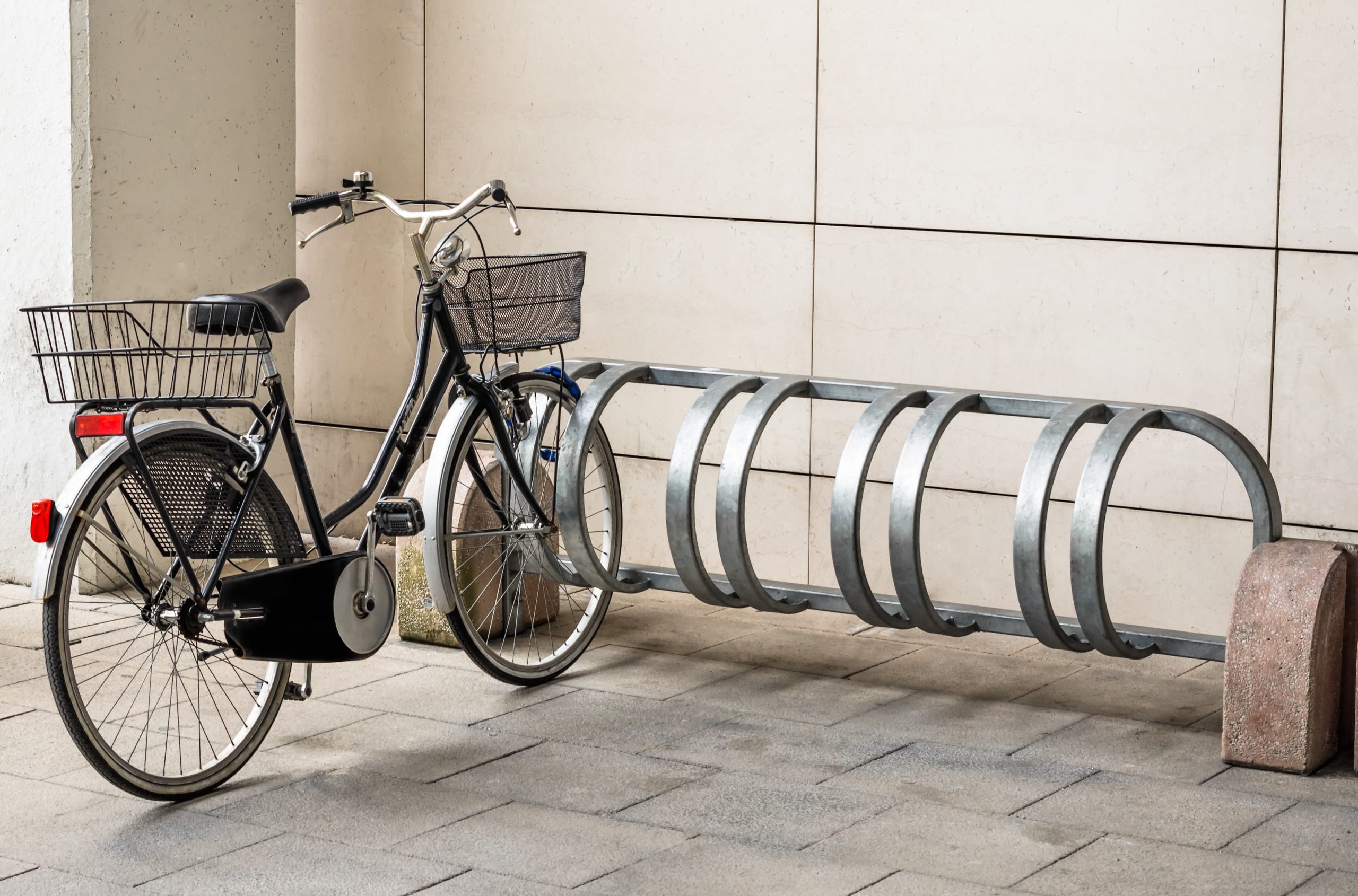 So what is the best material for your eBike frame? The answer is that it depends on how you like your bike to feel. You have to take into account how much you're willing to spend and several other factors. To help you understand how they differ, our review team at Best Electric Bikes has developed this guide to cover the most common materials used for eBike construction.
While there are technically over a dozen materials used on Ebikes, we want to focus on the key materials you'll most likely encounter. If you have an eBike frame material you want to know about that doesn't make our most popular material list, be sure to ask about it by leaving a comment below.
Otherwise, you can scroll through our post to find our thoughts on these frame materials:
Aluminum
Steel
Titanium
Carbon Fiber
What Should I Know About Aluminum eBikes?
Aluminum alloy frames are the most popular base material used in eBike construction. Some estimates have 80% to 90% of the mainstream eBike market filled with aluminum frames. The reason why is straightforward: aluminum is strong, affordable, lightweight, and easy to work with. While the other frame materials offer better performance, aluminum frames provide enough good performance to satisfy a casual or average eBike cyclist.
There are a few significant downsides to aluminum frames, though. Aluminum frames will corrode the quickest, so you'll typically need to buy a brand new bike after 3 to 5 years, depending on how well you take care of it.
There also isn't much in terms of natural shock absorption, so you're going to feel bumps to a greater degree than you would on eBikes made of another material. While you can take a crash in the city and probably emerge fine, aluminum frames tend to struggle and may even break if you take them on a tough trail ride without sufficient suspension support.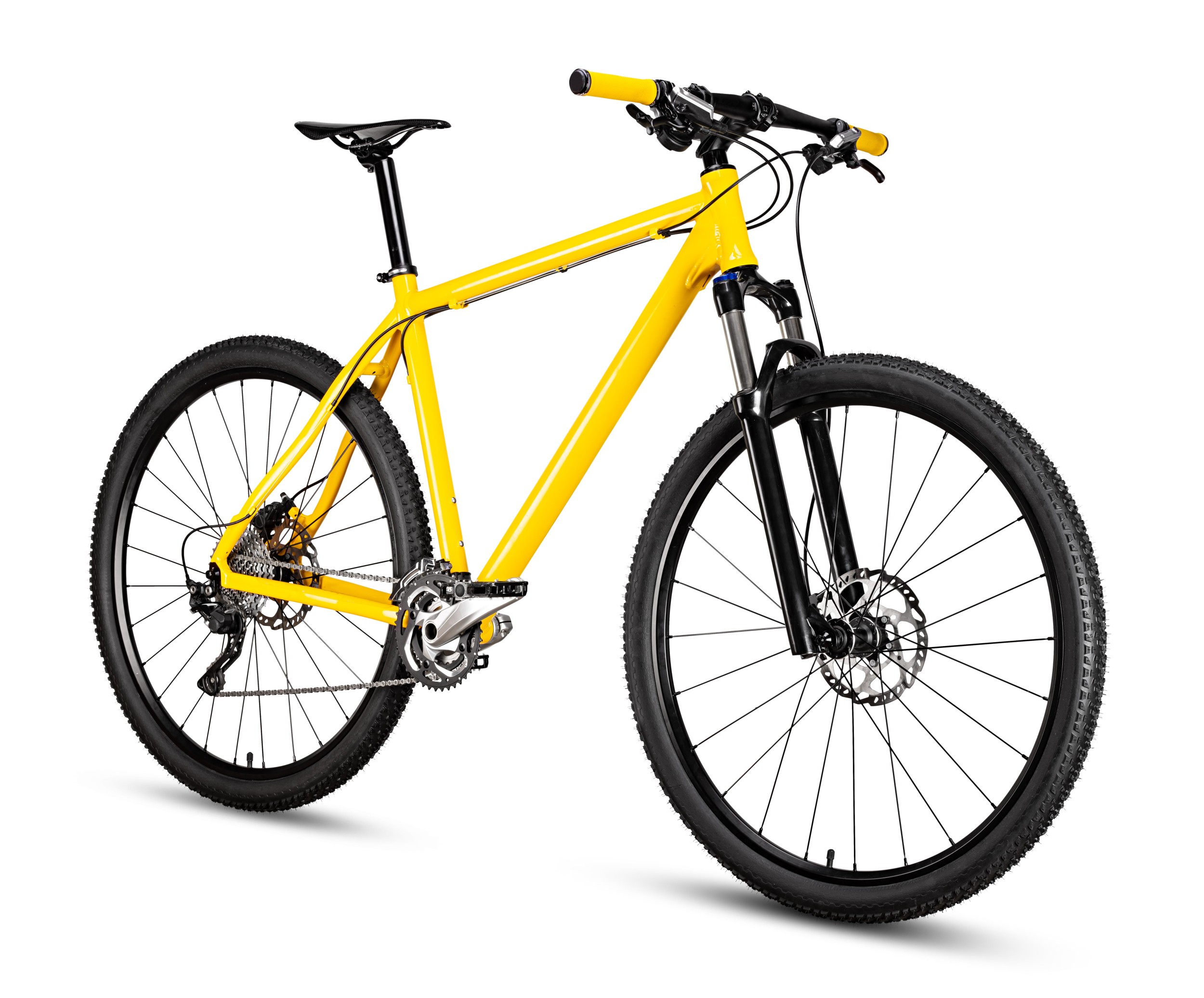 For the reasons listed above, aluminum eBikes are recommended for those who want an affordable frame, a city commuter eBike, or a casual cruiser bike. There are also two variants of aluminum alloy that you should be aware of:
6061 Aluminum Alloy. The more common aluminum alloy you'll find in eBike construction. This option is more affordable, lightweight, and easy to work with compared to 7005 aluminum.
7005 Aluminum Alloy. The less common aluminum alloy, but the one used for premium eBike construction. 7005 aluminum is stronger, more rigid, and more corrosion resistant than 6061 aluminum.
What Should I Know About Steel eBikes?
Steel bike frames used to be the norm, but as other material alternatives have improved, steel frames have been falling more out of favor year after year. Steel is more durable than aluminum, and it isn't as expensive or difficult to work with as carbon fiber or titanium. In fact, steel is the most easily repaired kind of frame and has superior corrosion and fatigue resistance compared to aluminum. Steel is still popular with cross-country cyclists since the shock absorption provides a very smooth ride even without additional suspension support.
However, the major downside to steel frame bikes is they are the heaviest material to work with. Electric bikes are already heavy due to the motor, electrical wiring, battery, and other components required to make an eBike function. Depending on the design, a steel frame eBike weighs 80, 90, and occasionally over 100 pounds.
That's just too much for the typical cyclist to lift or handle by themselves. While you are saving a little money, the total savings are minor compared to the much better performance and weight of carbon fiber or titanium eBike.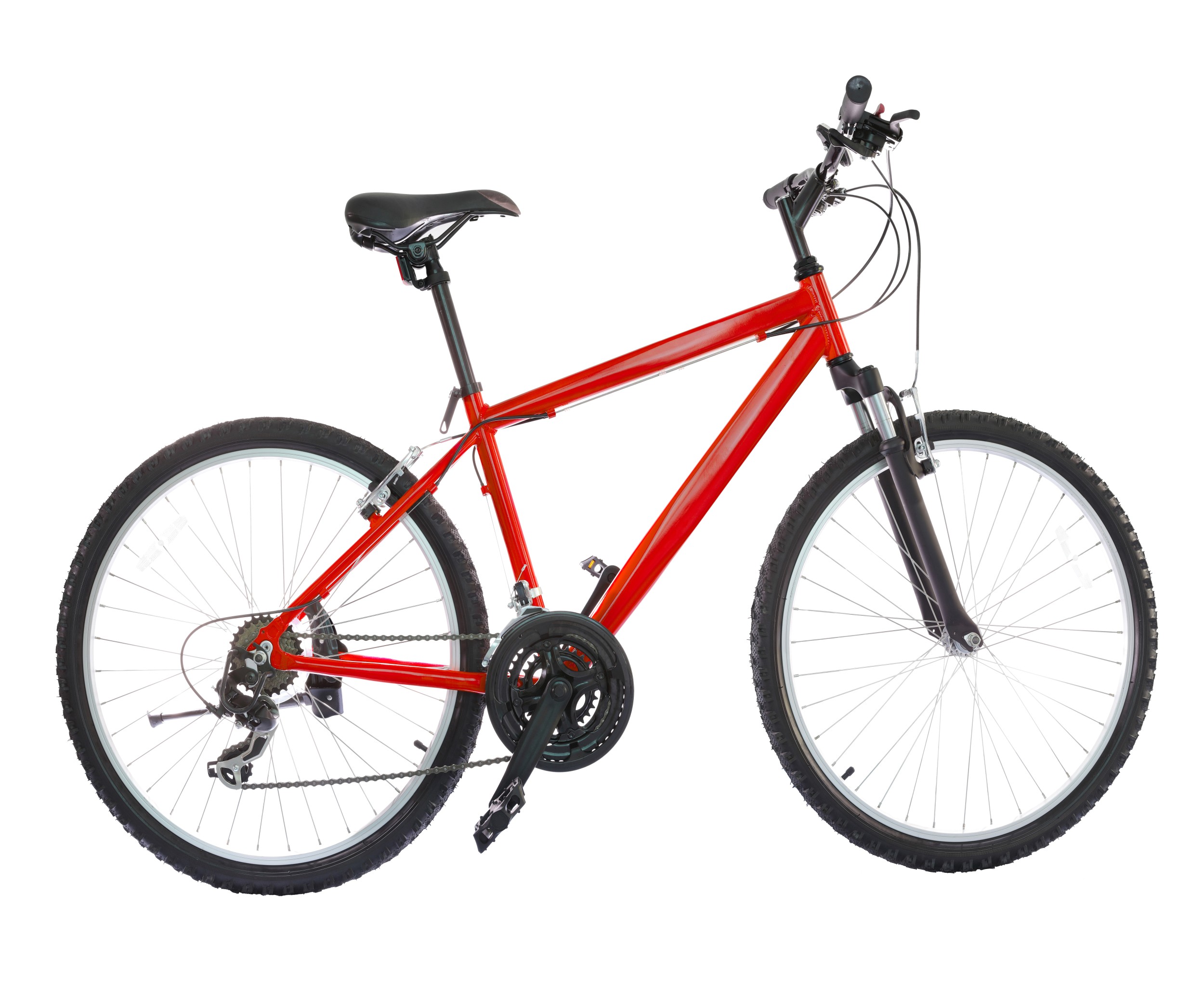 For these reasons listed above, steel eBikes are recommended just for those who need a comfortable, smooth-riding option. However, due to steel's unpopularity, you'll likely have to build an eBike yourself rather than buy one. That being said, we are starting to see some companies develop eBikes with chromoly steel, so it is possible that as chromoly steel becomes lighter and cheaper, more eBike manufacturers will make the switch back to steel in the future.
What Should I Know About Titanium eBikes?
Titanium is a material that hasn't become too popular with the general eBike manufacturing industry yet, but it is a prevalent option for custom bike builders. Titanium is close to steel in terms of performance but has higher corrosion resistance and the best strength-to-weight ratio across the four popular eBike frame materials.
Titanium is more straightforward to repair than aluminum and carbon fiber, and it offers a smoother ride than both of them. Titanium is so tough and long-lasting; a couple of bike manufacturers offer a lifetime warranty protecting the bike against defects, a true mark of how confident bike manufacturers are in their design and performance.
The biggest downside to titanium Ebikes is that they're hard to find and work with, making them some of the most expensive bikes on our list. Titanium also varies in quality, so if you buy a used bike or one custom-made by someone without any supervision, you might wind up with a weaker eBike frame than even a standard aluminum model. Titanium also struggles with electrical wiring integration more than the other frame options, which further drives up the price.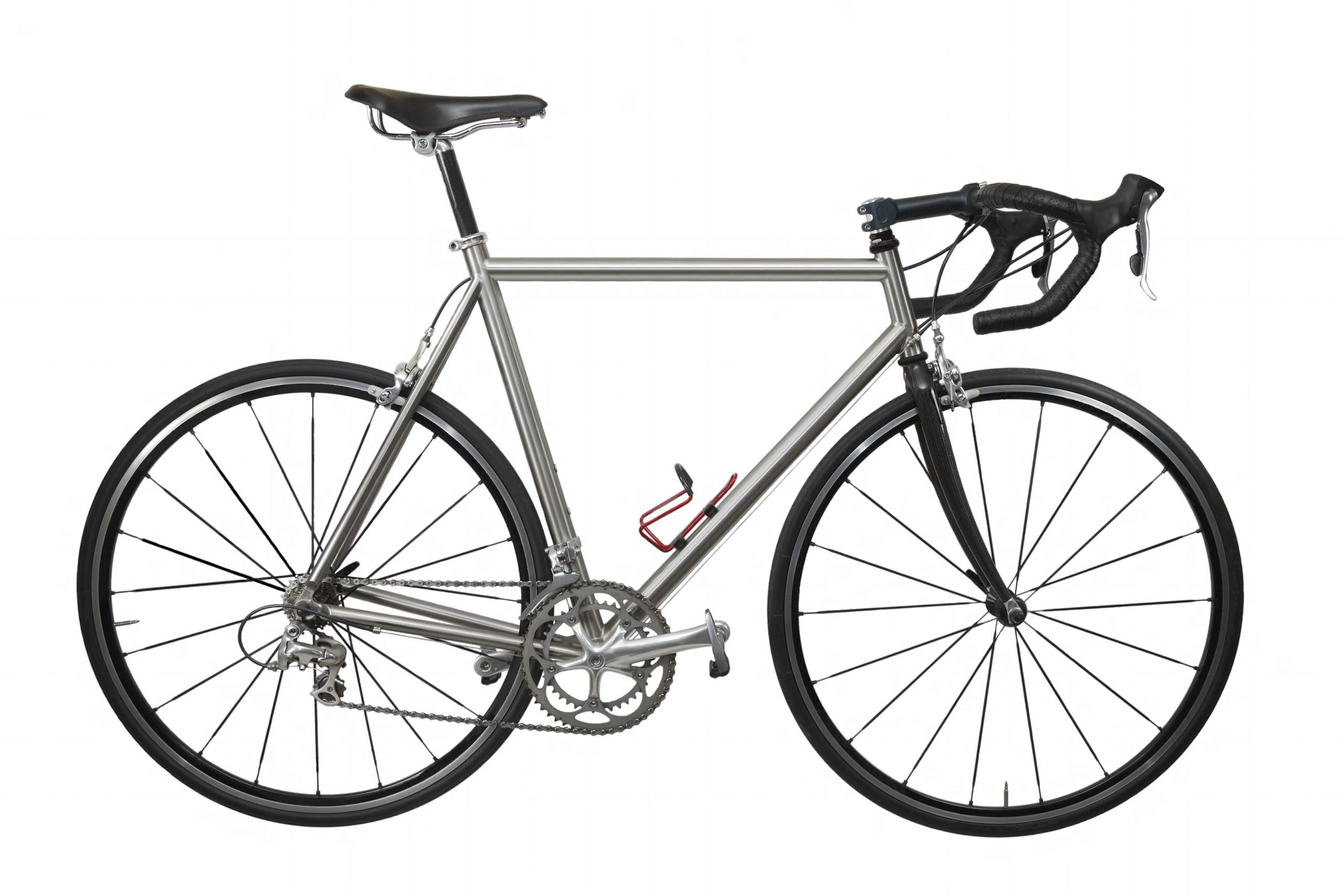 For these reasons listed above, titanium eBikes are recommended for those who want a premium mountain or cargo bike. You will have to pay far more for a titanium frame compared to an aluminum and steel frame. Still, you will have better stability, durability, and weight support along with a much longer frame functional lifespan. Just be careful if you aren't buying your frame from a trusted manufacturer because we've heard of cyclists being tricked into purchasing an ineffective titanium frame that looked great but performed terribly. Buyer beware.
What Should I Know About Carbon Fiber eBikes?
Carbon fiber is considered the ultimate frame material and is the current frame material used in many premium frames within the eBike manufacturing industry. Instead of using metal, carbon fiber is made up of carbon sheets held together with a mold resin.
Despite being tougher than aluminum, the result is that it offers durability closer to steel or titanium. Still, it is significantly lighter than all other frame materials used on mainstream eBike models. Along with the great weight to durability combination, you also have a frame with more customization options, helping manufacturers create exotic designs that generally wouldn't be possible on an eBike frame.
There are a few downsides to using carbon fiber as a frame material, so not all premium eBike rely on it. Cost is a significant consideration, and while it has been decreasing to the point that it is on par with titanium, it used to be the most expensive material to build a frame with.
Carbon fiber is more formidable than aluminum, but it still breaks easier than true steel or titanium frames. Furthermore, the bikes can be too light, leading to performance issues if you're riding on a trail or road without proper suspension support. It varies from person to person, but some cyclists think that carbon fiber bikes offer the smoothest riding experience possible. Others find them too harsh, jerky, or unsettling to ride compared to other bicycles.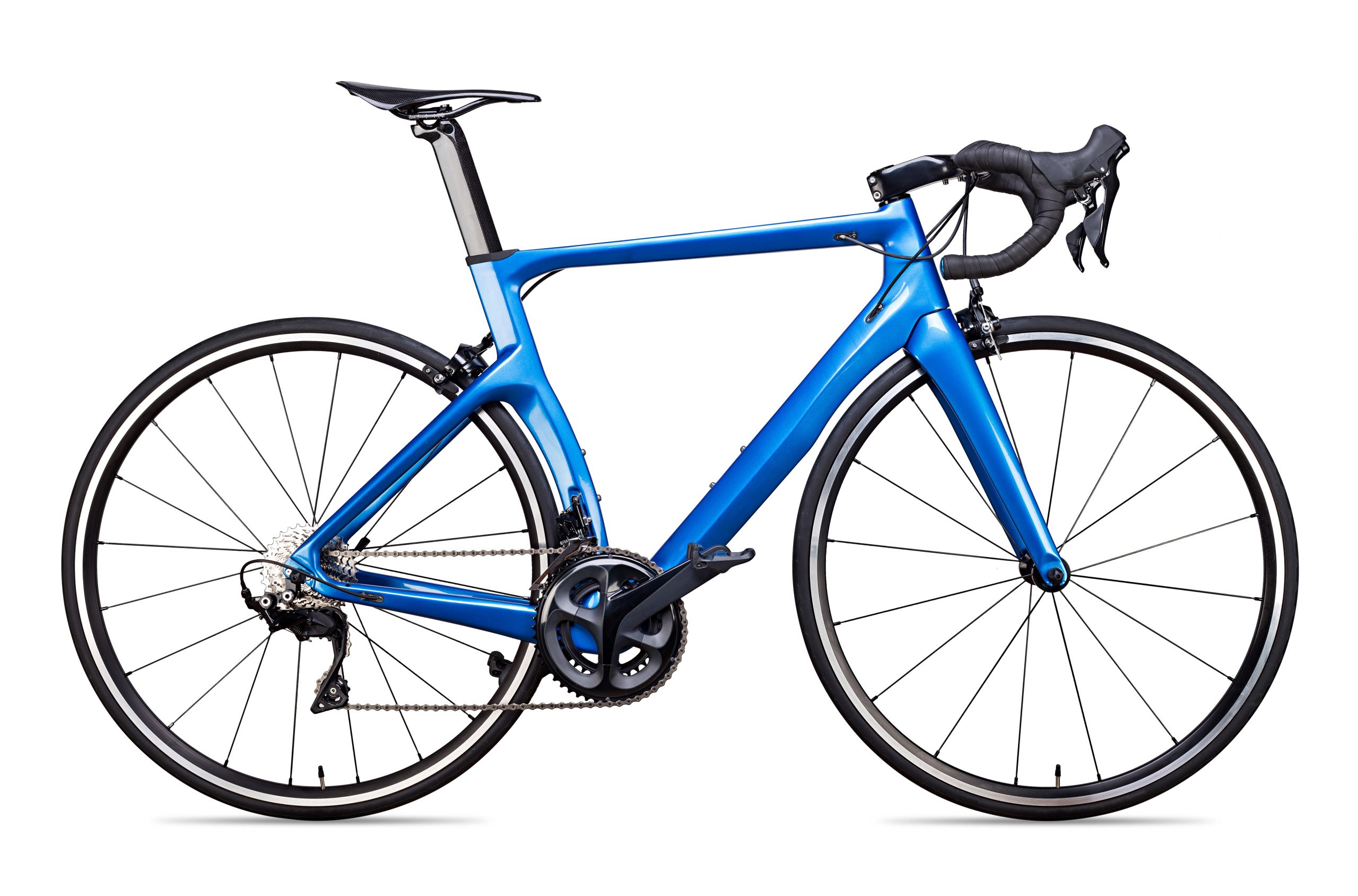 For these reasons listed above, carbon fiber eBikes are recommended for those who want a lightweight mountain bike, racing bike, or long-distance travel bike. Carbon fiber eBikes range in carbon density, which can have an enormous impact on range, performance, and feel. Due to their complexity, we highly recommend reading a few different reviews of a particular eBike that uses a carbon fiber frame to get a general impression of how other cyclists feel on the frame.
A Summary of the Pros of Each eBike Frame Material:
Aluminum:
The least expensive frame material.
The most common frame material.
A lightweight frame material.
Balanced overall frame performance.
Steel:
The easiest frame material to repair.
The most common frame material in older bike frames.
Good, natural shock absorption.
Long-lasting while being more affordable than titanium and carbon fiber.
Titanium:
The frame with the best weight-to-durability ratio.
The longest-lasting material with the best corrosion resistance.
Easier to repair than aluminum and steel frames.
Provides a smoother riding experience compared to other frame materials.
Carbon Fiber:
The lightest frame material.
Non-metal base, so it degrades differently and won't rust like the other frames.
Strong durability despite the light frame build.
It can be used to create more complex frames not possible with other electric bikes.
What Frame Should I Get for My eBike?
Budget: Aluminum frames are the least expensive option, making them an excellent choice for those on a tight budget. However, aluminum frames typically only last a couple of years, so they don't offer the best value for your money. If you can pay it off with a finance plan or just want the best bike in terms of overall value over the functional lifespan, you will be making a better choice by buying a titanium eBike frame instead.
City Commuters: Aluminum and carbon fiber frames are the most common for city commuter bikes. Both of these materials are lightweight, offering outstanding performance and rapid acceleration as you commute to work. If you want a simple, budget-friendly option, the aluminum frame is good enough for the casual cyclist with a short trip ahead of them. If you want the best performance or have a challenging or long ride ahead of you, you'll be more comfortable by buying the carbon fiber eBike frame option instead.
Mountain Bikes: Titanium and carbon fiber are two of the most common frame materials used for eMountain bikes. Titanium will provide the best overall riding experience, but it's rare to find and usually too expensive for the average cyclist's budget. Carbon fiber is a close second, and depending on how you like the bike, might even help you have an even better time compared to a titanium bike. There are good and even great steel or aluminum electric mountain bikes, but they won't match genuine, dedicated titanium or carbon fiber frames.
Racing/Cross-Country Bikes: Carbon fiber is the best option for racing or cross-country bikes. It is the lightest material and provides the best overall acceleration and range for your electric bike battery. The one difficulty is that some carbon fiber eBikes are too lightweight, so they struggle with cyclists who weigh more than 200 pounds. If you are a taller or heavier cyclist, you should probably consider a steel or aluminum frame instead.
Cruiser Bikes: Steel and titanium are two of the most consistently comfortable frame options out there, and both are suitable cruiser bike frames. Steel will be less expensive, but titanium will provide better shock absorption for a smoother riding experience. Beach cruiser cyclists will want to pick steel, though, due to how weight is impacted by sand, while pure city cruisers will have a better time if they stick with the titanium.
Family/Cargo Bikes: Titanium or aluminum are both options to consider when it comes to a family or cargo bike. Steel isn't a good option because it's too heavy, while carbon fiber is too light to be a practical base for these bikes. Titanium is the best option, but due to the large size, a titanium family or cargo bike will end up being one of the most expensive bikes you can buy or build right now. Even aluminum family or cargo bikes are more costly than your average carbon-fiber city commuter, so plan your budget accordingly if you want a dedicated family or cargo eBike.
Conclusion: Consider Your Riding Preferences Before Buying or Building!
Whether you should pick an aluminum, steel, titanium, or carbon fiber eBike frame will depend significantly on what you plan to do with your electric bike and your own experience. When you ride, where you ride, and how you ride matter as much as your previous biking experience. Do you want a dedicated bike that can tackle challenging trails or a casual bike to explore the town with? These questions matter.
While we tried to make it as simple as possible, you have to consider dozens of different yet interrelated factors when it comes to your eBike frame. For the most part, manufacturers are taking this all into account and are making what they feel is the best decision to balance price and performance with their eBike frames.
You'll find that many manufactured eBikes sold on the mass market perform well enough to justify the frame material used by the manufacturer. Even so, if you do want the absolute best performance, you should carefully consider what frame you want on your next electric bike!
Thank you so much for reading our guide discussing frame materials for electric bikes. Be sure to leave a comment below if you would like to learn more, or if you have a question we didn't answer with our blog post!