As you shop around and try to figure out what is the best eBike for your personal needs, you are going to encounter two main motor types: hub-drive motors and mid-drive motors. Besides their location on the eBike, there are a number of advantages, disadvantages, and unique factors that affect the performance of each type of motor compared with the other. We're here to break down what those key differences are in order to help you determine which type of eBike motor you'll prefer!
How can I tell the difference between hub-drive and mid-drive motors?
It's very easy to tell hub-drive motors and mid-drive motors apart from each other, and the way to do it is part of their names! Hub drive motors are located in the hub of either your front or rear wheel. If you are unfamiliar with what a hub is, it is the central component which helps the wheel function, the hub connected to the wheel's rim through spokes and turning it as the fitted chain pulls on the fitted axle. When you pedal on a bike, you rotate the hub which in turn causes the wheel to turn, though with a hub-drive motor electricity is used to rotate it even faster. An example of a hub-drive motor is found below.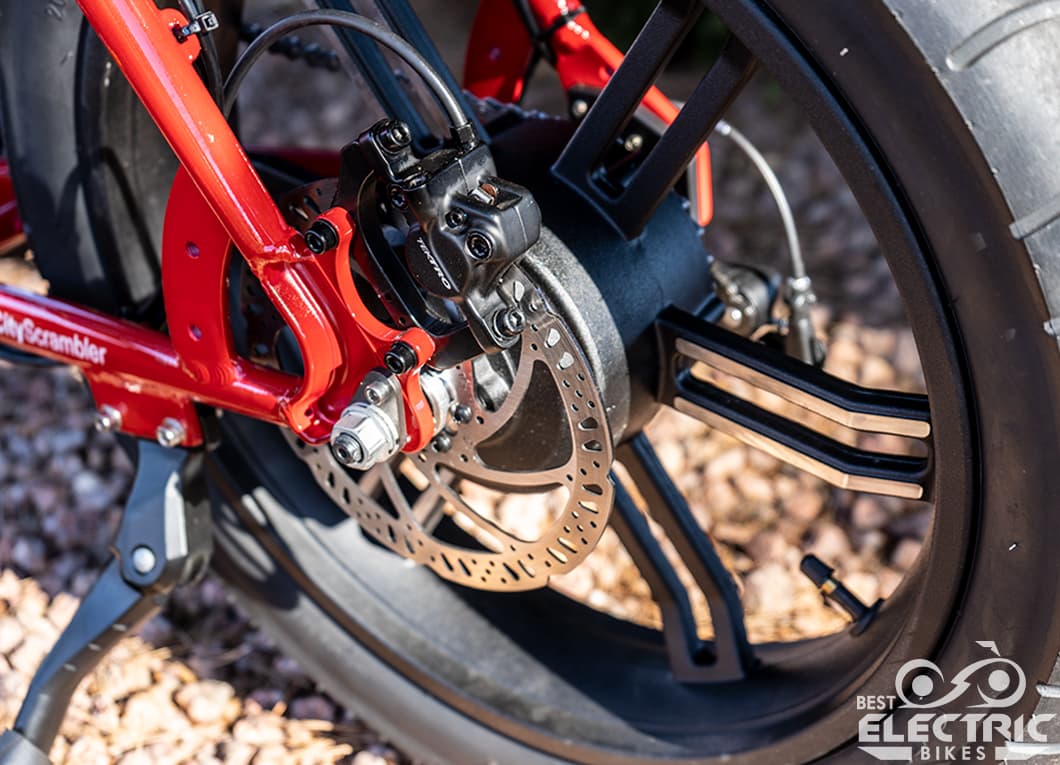 So what about a mid-drive motor? A mid-drive motor is located in the middle of the bike, right between your pedals! On a normal bike, your pedaling is what will cause the chains to rotate, turning the axle on the hub that will cause your wheels to spin and for you to propel yourself forward. With a mid-drive motor, electricity is used to either make it easier to pedal or even pedal entirely for you without any effort on your part in order to get your bike moving. An example of a mid-drive motor can be seen below.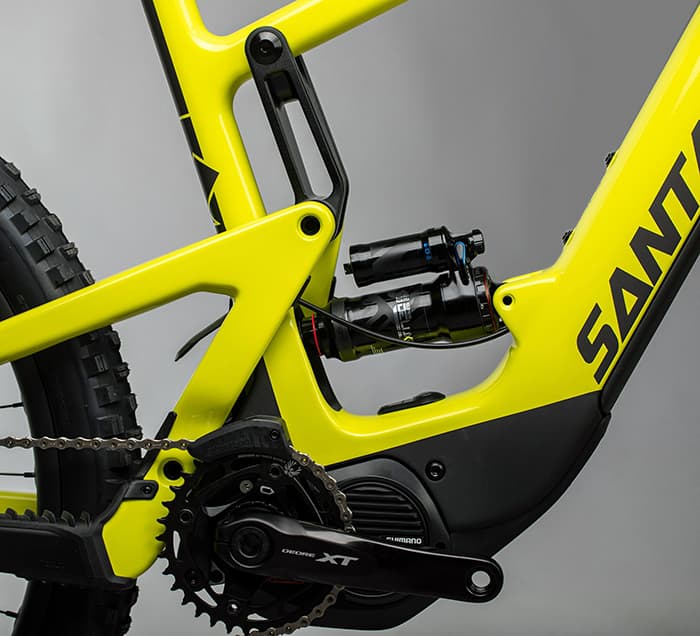 What do hub-drive and mid-drive motors have in common?
There are some key similarities between hub-drive and mid-drive motors that will ensure that you can have a fun and enjoyable experience no matter which type of motor the eBike relies on. First off, the overall speed capabilities of hub-drive and mid-drive motors will be about the same. Electric bike speeds are capped based upon their class, not by their motor type, which you can read more about in this article. Additionally, both hub-drive and mid-drive motors are compatible with pedal assist and throttle motor activation systems, though their overall compatibility varies greatly by manufacturer.
Hub-drive and mid-drive motors also rely on similar eBike batteries to power them, featuring removable batteries or cables you can plug directly into the wall based upon your brand of eBike. Maintaining and protecting both types of drives is traditionally the same, and both hub-drives and mid-drives will still perform well in the rain with little to no danger of short circuiting. Lastly, both hub-drive and mid-drive motors will still allow your bike to be pedaled normally when out of power or turned off, ensuring you're never stranded with an eBike.
Overall, the purpose and incorporation of a hub-drive motor and mid-drive motor are very similar. However, while they both serve the same function, how these motors perform and function can vary greatly in price, performance, feel, and in other important factors. Here are some of the major differences between hub-drive and mid-drive motors you should know about before purchasing an eBike:
How does it feel to bike with hub-drive and mid-drive motors?
If you are an experienced biker and are looking for a eBike that is similar to a non-motorized bike when it comes to pedaling, you will want to use a mid-drive motor eBike. Mid-drive motors tend to be more subtle in how they escalate in terms of speed, making it an overall less jerky experience as the motor kicks in. Furthermore, most of the power and assistance provided is concentrated on the drive-train, so you'll have the benefit of going faster and finding it easier to climb hills without feeling much of a difference in the bike itself. Lastly, the mid-drive motor being located in the center lowers the biker's center of gravity for improved handling compared to mid-drive motors. The motor being located in the center also makes it easier to lift the bike without one side feeling excessively weighed down with hub-drive motors.
There are many people who try out and fall in love with hub-drive motors just for the different feeling that they provide while biking. Electrical bikes that have a rear hub motor will help bikers feel like they're getting pushed along, while those that have a front hub motor will find themselves feeling like they're getting pulled ahead by the bike. For younger bikers or those who just want to try something new, this is a thrilling feeling to have while biking, making hub-drive motors worth considering for those who want to get out of the box.
What are the performance differences between hub-drive and mid-drive motors?
When it comes to flat, urban, and smooth roads, the overall performance between a hub-drive and mid-drive motor will largely be the same. The major difference that comes in between these two types of motors is when you are trying to climb a hill, especially when you need to change gears. Because the mid-drive motor is connected to the crank (your pedals), the motor has perfect synergy with you and will make the transition between gears easier as the motor matches the cadence of your pedaling. Hub-drive motors do not have this ability, which causes jerkiness and sudden bursts or loss of speed that can disrupt your pedaling tempo and wastes the overall energy of your eBike. Overall, if you anticipate climbing over hills or other rocky terrain that involves rapid and constant changing of your gears, a mid-drive motor will provide a smoother biking experience.
As for long distance peddling, there are arguments to be made for going for either a hub-drive or mid-drive motor. Due to the energy advantages and more comfortable overall feel of a mid-drive motor, many premium and upper end long distance eBikes opt to use a mid-drive motor. Mid-drive motors will typically feature a throttle option that will also allow you to continue to use the eBike's motor system even if your chain breaks, letting you quickly get to a repair shop rather than force you to change the chain on the spot. Lastly, the weight distribution will make it easier to lift and store your eBike on a bike rack, which is especially important if you have portions of your adventure where you are relying on a car for help.
However, there are a few reasons why hub-drive motors are also found in some long distance eBikes. One major reason is that hub-drive motor eBikes are overall easier to repair or change out parts should things start to break down, which you can read about more in the next section. Because the hub-drive is located in the wheel itself and isn't attached to the pedals, you can continue to use a hub-drive eBike even when the rest of the bike is damaged, with mid-drive motors being a bit more sensitive whent he frame is damaged. If the chain snaps or is otherwise rendered unusable, its far easier to replace the chain on a hub-drive motor than a mid-drive one. Alternatively, if your battery runs out of juice or motor otherwise fails, it's easier to pedal home manually on a hub-motor eBike than a mid-drive motor. So, if you anticipate going on a long cycling trip where you won't be able to rely on the motor for long stretches of the trip, consider the hub-drive motor eBike over the mid-drive one.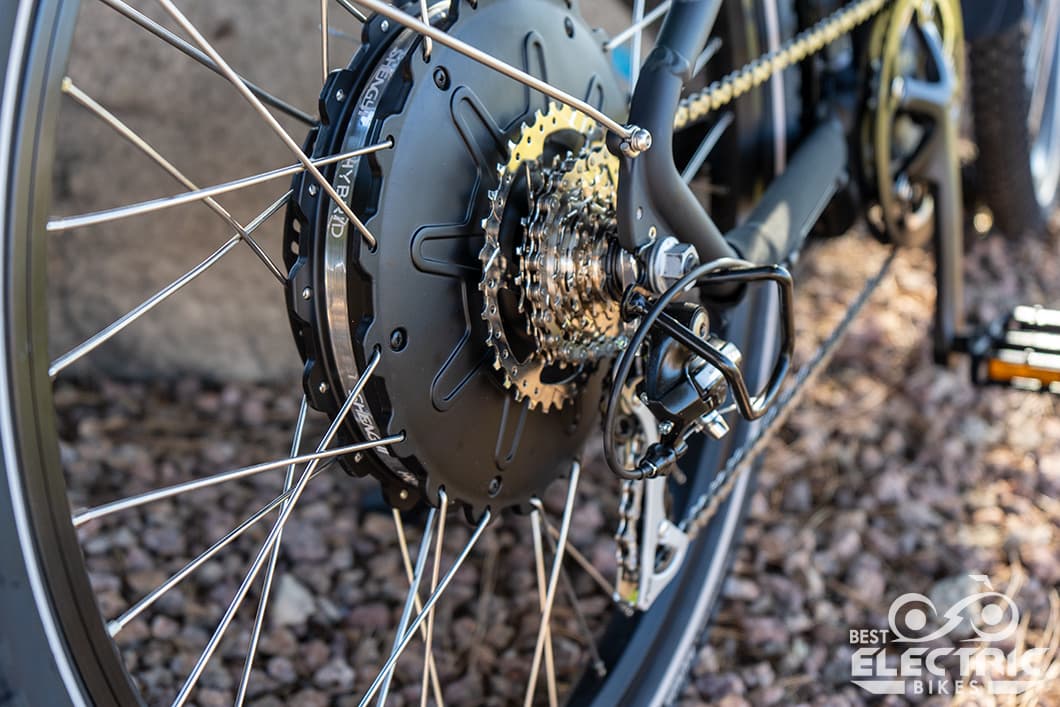 How easy is it to repair and customize a hub-drive or mid-drive motor eBike?
It's never fun to have to take the time to fix your bike, and the truth is that hub-drives and mid-drives will both make repairing your bike more difficult, but for different reasons. Both hub-drive motors and mid-drive motors will also limit the overall customization and parts you can use with your eBike, limiting the look and performance compared to non-motorized bikes.
Hub-drive motors limit the overall wheel customization, besides making it harder to service the wheels. While you can just change out the tire if you get a flat on other bikes, the motor is integrated into the hub and so prevents a quick swap from one tire to another when damaged. Changing out or fixing a tire will require safely disconnecting multiple cords or trying to fix a wheel while it's still connected to your bike. This is another reason why we would typically advise mountain bikers to go with a mid-drive motor over a hub-drive eBike.
Mid-drive motors, alternatively, are very rough on chains and will wear them down and break them down quicker than hub-drive motors. To guard against this issue, most mid-drive bikes come with premium chains or are upgraded with a belt system, though this will further drive up the overall price of the eBike. Outside of the chain, mid-drive motors themselves are harder to disassemble and replace than hub-drive motors. If something fails in your mid-drive motor, you will almost always have to take it into a professional to try and get it serviced, though most often that involves shipping it back to the manufacturer. While mid-drive motor eBikes are easier to service with minor issues, the major issues will be far more expensive and time consuming to resolve than with a mid-drive motor.
How expensive are hub-drive or mid-drive motor eBike?
One of the major reasons to consider a hub-drive motor eBike over a mid-drive motor is the price. Because they have less parts and are built to be more interchangeable, along with the overall performance differences and feel, hub-drive motors are less expensive than mid-drive motors. Furthermore, as explained in the repair and customization section, it's much easier and less expensive to service a hub-drive motor over a mid-drive motor. Mid-drive motors are also newer than hub-drive motors, their newness and overall lack of supply further driving up their price.
As eBikes become more popular and more mid-drive motors hit the market we expect the price gap between hub-drives and mid-drive motors to decrease and come closer together. We do think that mid-drive motors will offer a more satisfying performance, and are worth paying the extra money for to have a truly premium eBike experience. Be that as it may, many hub-drive eBikes are very reliable, and are worth considering as well despite the lower price tag.
What type of bikers are best suited with hub-drive and mid-drive motors?
The short answer to the question is that both hub-drive and mid-drive motors will work well for most casual and long-distance bikers, though there are certain advantages to consider as well. Bikers who live in urban environments, are interested or are trying to save money while they try out eBiking will prefer a hub-drive motor. Alternatively, mountain bikers, those who have to rely on constant or quick gear shifting, and those who are experienced bikers looking for a familiar and premium experience will want to consider mid-drive motors. Despite the difference in price, it isn't a clear cut answer of which is better than the other, and whether you'd prefer a hub-drive motor over a mid-drive motor depends on why you need or want a eBike.
However, there are reasons why you might prefer the other type of eBike despite your background. Some experienced bikers are looking to try something new and different, and will like the thrilling push, pull, and jerkiness that comes with using a hub-drive motor. Alternatively, hub-drive motors are easier to fix when it comes to the motor or other components like the chain, making them attractive to bikers who know that their mountain adventures will be rough on their bikes. Lastly, while we've discussed general rules when it comes to hub-drive and mid-drive motors, the actual performance and ease of repairing will vary depending on the individual motor and eBike you pedal with.
To truly get a feel and understand which type of motor and eBike is best suited for you, we encourage you to visit your local eBike seller and try out as many eBikes as you can. If demoing units isn't an option, many eBike companies have a guarantee window where you can test an eBike, see if it's for you, and return it if you don't enjoy its performance with little to no penalties. Nothing beats just pedaling around and trying a motor or eBike yourself in order to understand if you'll love it or not!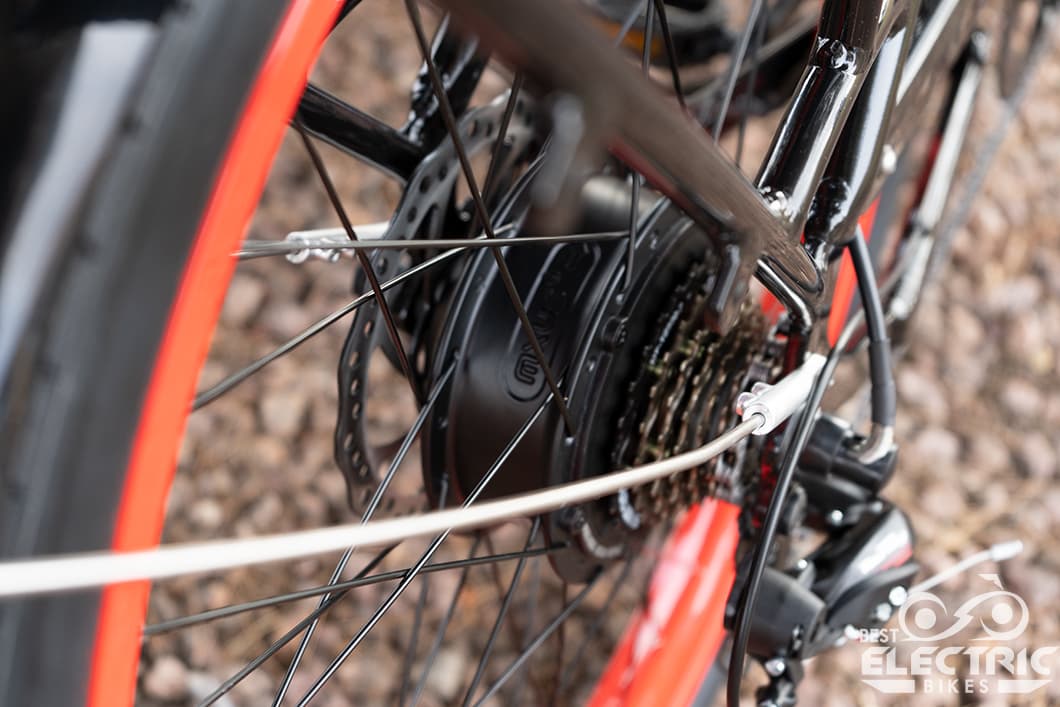 Conclusion: Two great, but different, eBike options!
Both types of eBike motors will let you experience the best of what eBikes have to offer, from making it a breeze to climb a hill to helping you get to work quicker without wearing yourself out. Hub-drives and mid-drives definitely have their differences and are definitely better suited for different types of bikers, differences that should still be considered before purchasing an eBike. However, they are close enough in purpose and performance that you can still get a great taste of what eBiking has to offer no matter what you ultimately end up using.
Thank you so much for reading! We hope that our article has helped you understand a few key differences between eBike motors, and whether you're better suited with a hub-drive or mid-drive. If you have any questions, or just want to hear our opinion about a motor or eBike you found, be sure to leave a comment below or send us an email with your thoughts. We love talking eBikes, and are more than happy to assist you in any way we can.
With all of that said, be sure to remember to have fun eBiking no matter what you choose!