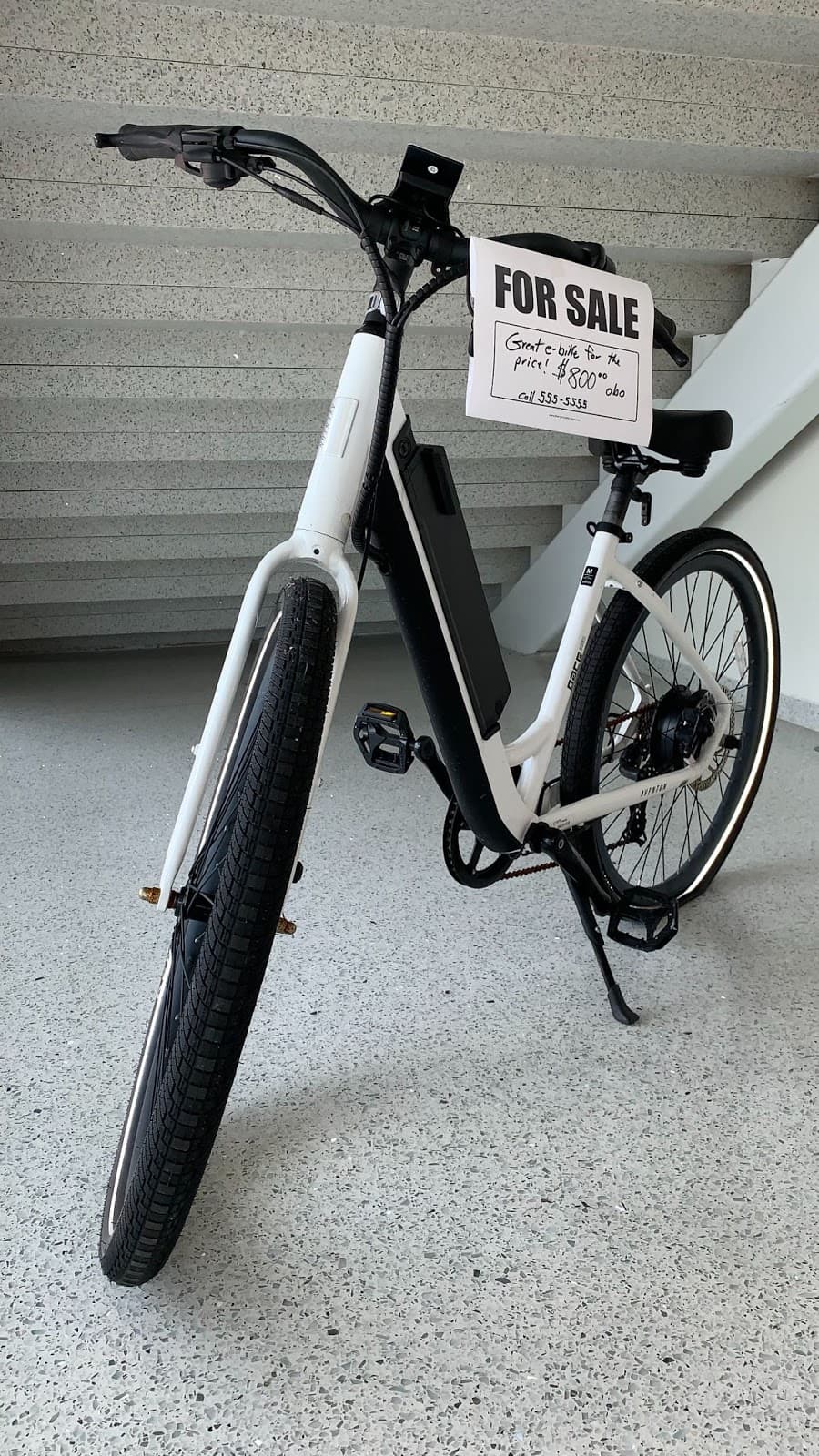 Who doesn't love a deal? Maybe you're always on the hunt for the best price, whether for a cellphone case or a used car. Craigslist and Facebook Marketplace have opened up a world of ease and opportunity for buyers and sellers alike.
Picking up items, new or used, for a fraction of retail price is a real high. But some things are iffy when buying used. For example, electronics are a risk because a problem won't be apparent until you've gotten it home and put it to use.
What if you're looking into a used e-bike? Should those electric components cause fear and undermine your attempt to make a deal? Sure, there are many components on an e-bike, some of which you can evaluate with the eyeball test alone.
But what about the things you can't see? So let's look at what to consider when buying a used e-bike. Knowing the questions to ask and things to look for might save you hundreds of dollars and many headaches.
Start with Knowing What You Want in a Used E-bike
Before setting out to find a used e-bike, you need to ask yourself a bunch of questions. Your answers will send you in the direction of the right e-bike.
Questions To Ask Yourself When Buying A Used E-Bike
What will you use your e-bike for?
How far do you expect to ride each time out or total in a week's time?
What type of terrain will you be riding on regularly?
What style of bike appeals to you more, a cruiser or a trail bike?
Do you want a pedal-assist or full-on throttle capable?
Is the size of the bike a concern?
Is portability an issue?
Does it matter to you if it's hub drive or geared motor?
An entry-level e-bike or features galore?
Who you Buy Your Used E-Bike From is Critical
Buying blindly off the web, person-to-person style is not wise. You are forced to trust what the seller says about the bike entirely, and there could be unmentioned issues. If you buy this way, in-person vs. mail delivery is advisable. If you meet in person, you will have an opportunity to go over the cycle and spot any issues. Buying on eBay or another site is a buyer beware situation.
The best place to buy a used e-bike is through a certified e-bike dealer. They will have the know-how to go over the bike before putting it up for sale. There may even be a limited warranty that comes with the purchase. Also, you may get your used bike serviced there, so there will be a history of the bike with them, and it's local.
You may also find your way onto a lightly used demo bike along with any trade-ins at a local retail shop.
Bone up on E-bikes or Bring Someone Knowledgeable
If you're a newbie in the e-bike world, it's easy to feel overwhelmed by all the ins and outs of electric bikes, from the features and styles available to the maintenance and best practices with the batteries. There certainly is a lot to know.
You can research a ton online; there are many resources out there. Or you can buddy up with a friend who knows the ropes and take them e-bike shopping with you. Similar to how you might go car shopping with a friend who is a mechanic.
Having someone with you can help take the emotional side of buying out of the picture. Simply seeing the bike for what it is can keep you from making a lousy impulse or emotion-driven decision.
Try Multiple Used E-Bikes…Twice
Once you have a bike in front of you you're considering, try it out. If the seller doesn't let you ride it, you don't want it. You've got to ride a bike to know if it's for you. Once out on a test ride, try out all the bells and whistles. If you don't spot an issue at this point, you can't address it later on, and then you may be stuck with no recourse.
What to Look For
Is the seller the original owner?
How old is the bike?
How often was it ridden, and on what type of terrain?
Where was the bike stored?
Is there any original paperwork that came with the bike? The paperwork makes things easier, but the serial number can usually be found on the bike and can help with checking on any remaining warranties.
Ask about the battery. Is it the original, and if not, how old is the one on the bike? How often was it charged, and what kind of distance should be expected from it? The battery is your e-bikes "fuel," so you want it to be as robust as possible. Make sure the charger will be part of your purchase.
Has anything been changed?
How old are the tires and other conventional bike parts like brakes and gears?
How does the display look? Is it bright enough and showing all pertinent information?
Does the bike assist you the way you are looking to be assisted? If there are any issues with the motor, you will notice.
Buying New Instead
Not everyone should buy a used electric bike. Buying new is better if you're not mechanically inclined or have no basic knowledge of e-bike batteries and motors.
If you want the peace of mind of returning an e-bike or would like a warranty, buying new is better for you. If you're unsure of the best option for you, let our experts help you decide. Reach out and leave a message.