When it comes to determining which eBike to buy, one of the most important questions you can ask is how far an eBike can travel before it needs recharging. The good news is that, even many basic entry-level eBikes on the market will now travel 30 to 40 miles, or more, before you need to plug your battery in.
Whether you want to go to work or try out your favorite mountain bike trail, your typical brand new eBike should have more than enough range to help you get in an awesome and long ride before the battery runs out.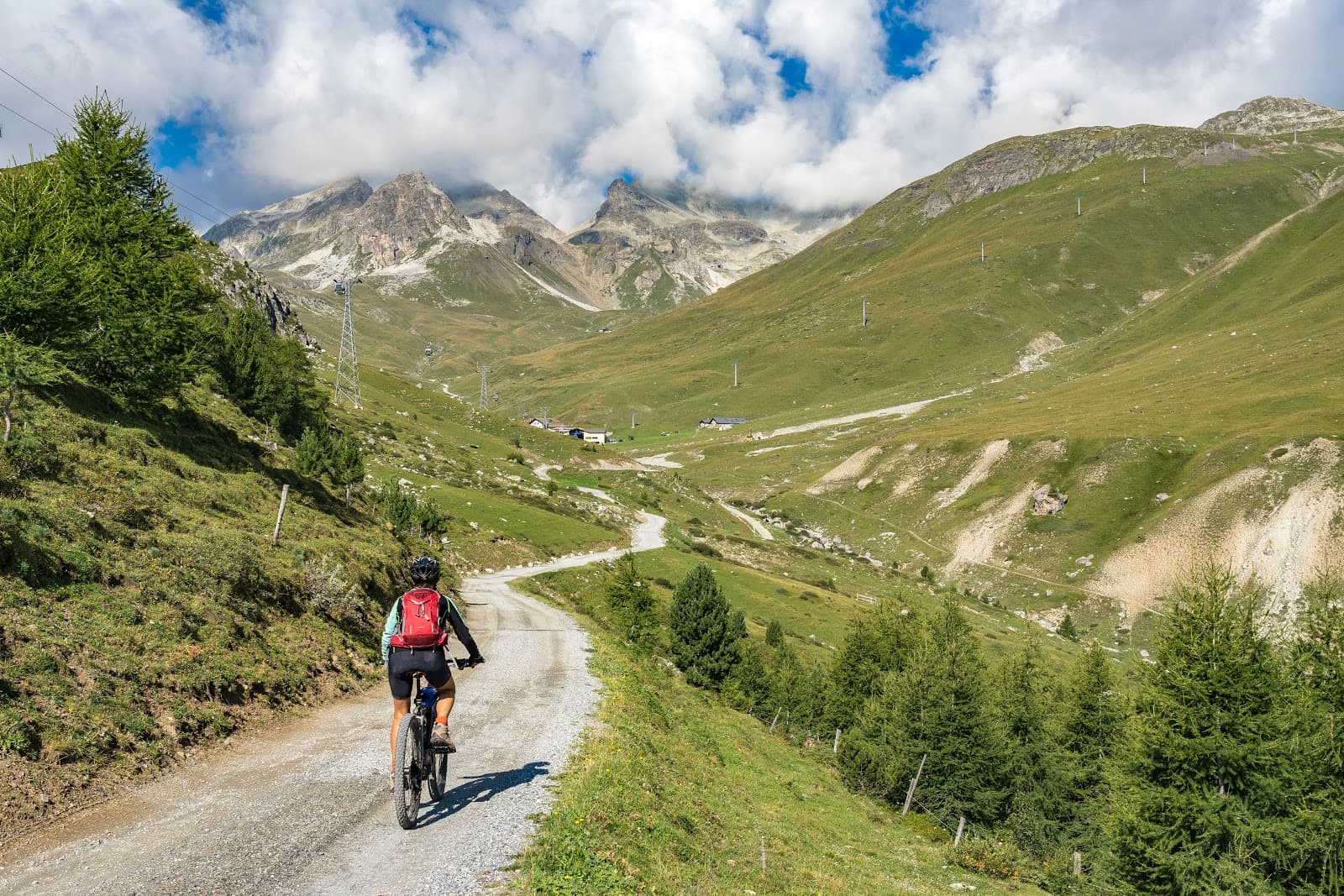 However, some cyclists–maybe you–want to travel even further. If you wish to go on a cross-country ride, a multi-day trail adventure, or have to make extended trips around the city during the day, your basic eBike range won't be enough.
For these dedicated cyclists, knowing the bike's exact range is critical, especially as you plan out daily rides or long-distance adventures. If you are a serious cyclist or just want to learn more about eBike ranges, here is our guide to understanding and making the most out of your eBike battery range.
How Accurate is the Manufacturer Estimated Range?
When you want to find out how far your eBike can travel, the first thing you should do is visit the manufacturer's website. The manufacturer will often list the maximum range of their eBike, though they will sometimes choose to list the average range instead.
For the most part, the maximum range the manufacturer's list will be accurate. After reviewing dozens of eBikes, we've found the discrepancies between the manufacturer and our own tests to be negligible.
However, the manufacturer often lists the eBike range in an ideal setting. That means that to match the estimated max range as put forth by the manufacturer, you usually have to do the following:
Ride at the lowest pedal-assist level option that still makes use of the motor.
Ride on mostly smooth and flat surfaces, with your tires inflated to max PSI.
Ride with little to no wind, stop and go traffic, and other obstacles that slow you down.
Pedaling at a moderate pace and with little to no extra cargo mounted on the bike.
As a result, the maximum range you're going to travel is often going to come up short compared to the manufacturer's listed number. The manufacturer is a great place to start, but it won't give you the whole picture.
So here is a simple formula to start giving you a better idea of your range on an eBike.
How do I Calculate the Estimated Range of My eBike?
Ideally, you will want to see if any review has done a range test for your eBike model. When we perform a performance review, we test the battery at various settings to develop a comprehensive picture of the overall riding range. There are also dozens of written and video review websites on the web that are just like our own, many of which provide an estimated range for the few eBikes we haven't had the chance to review yet.
So what do you do if you find an eBike that no one has done a range test on yet? Well, here are a few simple math formulas you'll want to memorize that can give you a rough guess of how far you can travel:
Electric Bike Range at a Low Pedal Assist Level: X Wh / 10 = Range in Miles
Electric BIke Range at a Medium Pedal Assist Level: X Wh / 20 = Range in Miles
Electric Bike Range at a High Pedal Assist Level: X Wh / 30 = Range in Miles
To calculate your estimated travel range, you will want to examine your eBike battery and divide the total Watt Hour (or Wh capacity for your battery) by a certain number. Low pedal-assist levels drain the battery the slowest for maximum range, while high pedal-assist levels drain the battery quickest for maximum power.
For example, let's say you have a 600 Wh battery mounted on an eBike:
At a low pedal-assist level, 600 Wh / 10 would help you travel 60 miles on a single charge.
At a medium pedal-assist level, 600 Wh / 20 would help you travel 30 miles on a single charge.
At a high pedal-assist level, 600 Wh / 30 would help you travel 20 miles on a single charge.
If you don't know your eBike battery's Wh rating, you can often find it listed on the manufacturer's website. Some websites don't list the Wh and instead include the volts and amp-hours. That's okay because the total watt-hours are calculated by multiplying the volts by the amp hours, or Wh = V x Ah. Once you've calculated your Wh, you'll be able to feed it into one of the formulas above to determine your overall range.
However, be aware that these formulas provide a rough estimate of how far an electric bike can travel with the included battery. If you're wondering why it isn't an exact figure, there are a few reasons why.
Why Can't I Exactly Figure the Exact Range of My eBike Battery?
Different Bikes Have Different Battery Drain Rates
We didn't involve the motor, the frame weight, or anything else part of your eBike configuration in our simple equation. The reason is that the interaction between a battery and the rest of the eBike is a very complicated process, with dozens of different factors to consider. Even just a few small tweaks, or a couple of lbs lighter, can be the difference of 5 to 10 miles on a single ride.
Pedal Assist Modes are Not Consistent Across Bikes
Outside of the major components, the pedal-assist settings won't be the same from eBike to eBike. The Eco mode on one eBike might actually produce the same torque power and drain as another eBike when set to its standard settings. Typically, Eco mode will provide 30% extra power on top of your natural riding. Still, we've seen some bikes with Eco modes that will provide 60 to 70% extra power as you pedal, draining the battery even quicker.
Your Pedaling Cadence
Except for throttle-based eBikes, pedal-assist eBikes travel fast not only because of the motor but because of your own pedaling. The two complement each other, with faster pedaling, lightening the motor and battery load to make the motor eBike function.
Faster, more athletic cyclists will drain the battery slower than someone who is barely pedaling. Suppose you find your eBike range not even close to matching the equation you made above or what the manufacturer said. In that case, it's likely because you are an entirely different rider compared to a more traditional cyclist.
The Terrain Requires Extra Power
The harder the hill you have to climb, the more power drained by the battery. The faster you want to go, the more energy your battery will deplete. In every situation but a flat, smooth road, your eBike motor is going to be used so it will drain quicker than in any test performed by the manufacturer. Be aware that the more challenging and uneven the terrain is, the shorter distance you'll travel on a single battery charge.
Your eBike Might Not be In Excellent Condition
The terrain isn't the only difference between your casual bike rider and a manufacturer's professional test. The manufacturer will often be using a prototype or brand new model, a bike offering the very best performance it can.
As you ride over time, several components are going to get damaged or worn out. The tires, the drivetrain, the brakes, and a few other key features can all lead to massive performance drawbacks that limit your overall riding range. If you want to try to match the manufacturer, you're going to need to keep your bike well maintained.
Your Battery Capacity Degrades Over Time
Rechargeable lithium-ion batteries are a stellar invention, and they're a primary reason modern eBikes offer such excellent performance. However, eBike batteries do degrade with repeated charging, so after 800 to 1,000 full charging cycles they'll often be reduced to just 70% to 80% of their original energy storage capacity.
To prevent this and slow down the overall rate of degradation, we highly recommend you read our guide on how to properly charge your eBike.
Conclusion: Take Good Care of Your Bike to Travel Farther!
The more range you have, the farther you can travel and have fun with your eBike. Electric bikes will work without the motor turned on, but since the engine is the main draw, you'll probably rarely ride without using the electric motor system.
By taking proper care of your bike and using the correct pedal-assist settings, you'll be able to extend the range of your eBike setup.
You can also check out our guide discussing how to extend your eBike range. In that guide, we not only discuss how to make the most of your eBike battery but share tips on how to properly ride to beat the manufacturer's estimated range.
Thank you for reading, and feel free to leave any questions below if you want to learn more about calculating the expected travel range for your electric bike.