We get questions about electric bikes & e-bike components every day, but one of the most popular ones we always get asked about is eBike batteries. What does a BMS do on an eBike battery, how to make eBike batteries last long term, and how to maximize your eBike battery range are just a few of the blog posts we've written about eBike batteries.
However, one question that we've received but haven't answered yet is if the brand matters when swapping or upgrading your eBike battery.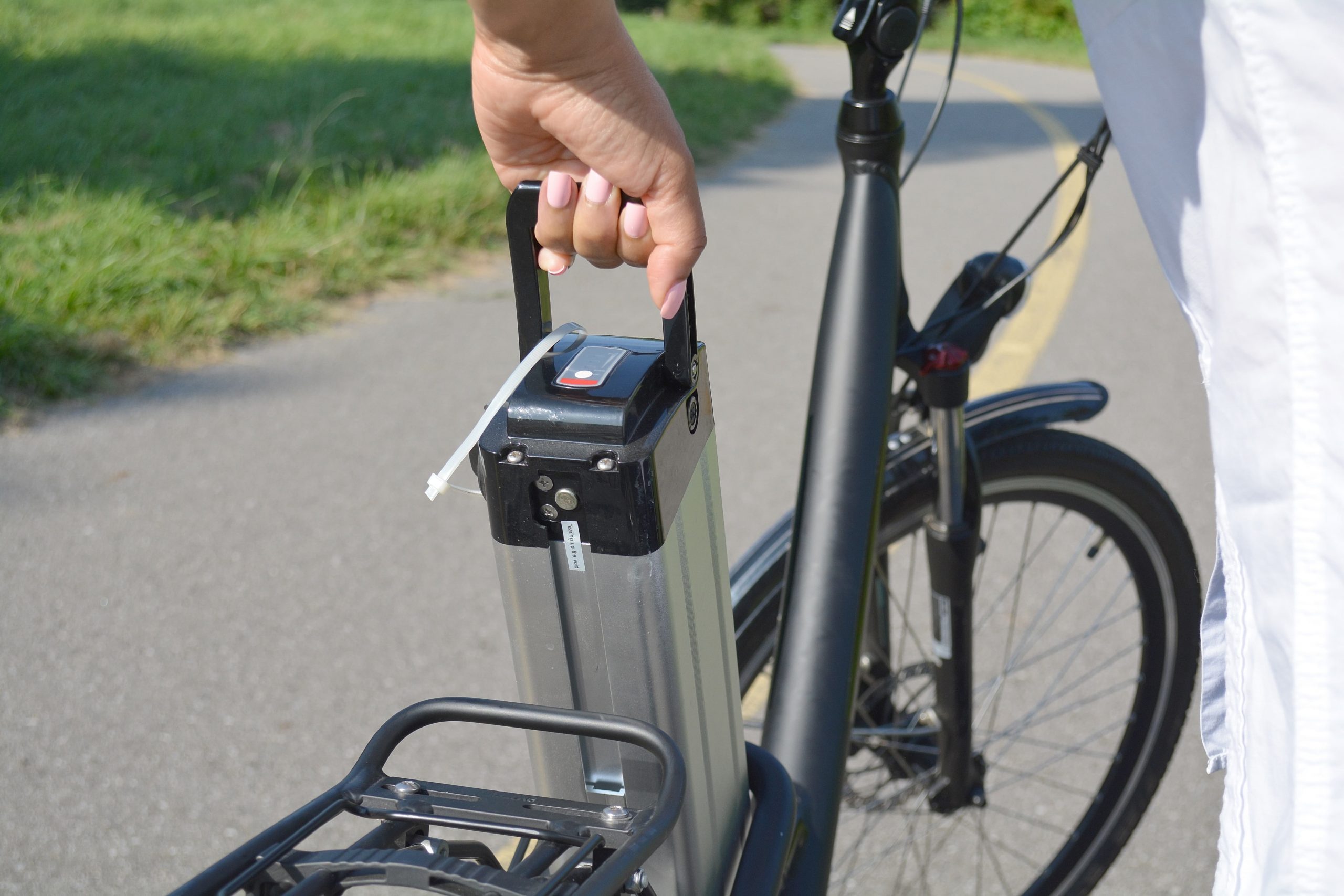 The short answer is that it depends on your bike, battery, and a few other vital factors. Because of the complexity of answering this question and how often we're asked about it, we wanted to do a dedicated blog post discussing the subject.
Typically, we advise sticking to a known, compatible brand when mounting a new eBike battery. Otherwise, here is what you need to know about making an off-brand eBike battery work with your electric bike.
Can I Mount an Off-Brand Battery on my eBike?
Technically, it is possible to mount a battery made by another brand or manufacturer on your electric bike. And some batteries offer such significant performance advantages that occasionally we recommended in our reviews to replace a bad, underperforming battery. A major thing to note is that off-brand batteries might not be compatible with your eBike for several reasons. Here are the top factors you will want to consider before purchasing an off-brand battery.
Size
One of the significant reasons off-brand batteries won't work is that they aren't designed to mount on your particular eBike. The battery might be too large, too small, or in a shape that doesn't mount properly or insert into the proper slot on your eBike.
While you might be able to insert the battery into the proper eBike slot, you will only want to use a battery that mounts properly. Failure to attach a properly mounted battery can cause it to fall off during the middle of a ride or even leak. This could lead to performance issues or even physical harm due to a failure.
Power Output
An eBike battery is typically measured by the number of volts and amps that it generates. Multiplying these together yields the total wattage of your battery, which in turn determines the motor that will work best with an eBike battery.
While your eBike battery might mount properly on the frame, knowing if the motor is compatible with the Watt rating of your eBike battery is essential. If your battery is unpowered, the engine likely won't turn on at all. If your battery is overpowered, it can lead to performance issues and even cause permanent damage to your motor, battery, and eBike frame.
BMS System
Your motor and battery rely on a battery management system–or BMS–to make sure they are compatible. BMS determines the battery's energy flow to the eBike, along with other essential considerations like making sure energy output is even across the various internal battery cells.
A bike's BMS is compatible with only certain types of motors. When a BMS encounters a motor it wasn't designed for, it will often glitch out and fail. Brand-marked batteries are highly recommended for this reason because an incompatible BMS will likely lead to permanent battery and motor damage.
Battery Integration
Depending on how the battery integrates into an eBike, you might be unable to swap it out for an off-brand battery, or any battery at all. Many eBikes are moving for an easy mounting/dismounting battery system, but some models still integrate the battery into the frame. It is complicated to swap out integrated batteries, to the point that once the battery is dead, it is often easier and less expensive to buy a brand new eBike.
We don't advise trying to swap out the battery on your eBike if you have an integrated frame battery.
Charging
If you have a removable battery, they almost always come with the option to charge the battery while it is mounted or dismounted from the eBike frame. However, the battery's charging port while mounted is often on the frame itself rather than the battery.
Switching the battery for an off-brand battery and then attempting to use the frame battery port can be problematic. While some batteries will charge without a problem, others can be damaged and either overload the battery or the charging port if you plug in an incompatible charger.
Warranty Coverage
Even if you find a compatible off-brand eBike battery, you might not want to purchase it due to your warranty plan. Many electric bike manufacturers have a clause in their warranty plan that they're no longer obligated to cover the eBike if you install an off-brand battery.
This isn't a concern if your bike's warranty is expired, but you will want to carefully consider if it is worth giving up warranty coverage to install an off-brand battery.
When Should I Consider an Off-brand eBike Battery?
Given how many considerations you have to make when looking for a compatible eBike battery, is it ever worth going with an off-brand option? For the most part, it probably won't be, which is why we generally recommend that you pick an on-brand battery you know will work with your particular eBike. With that said, there are a couple of situations where an off-brand battery is worth researching for your eBike.
Battery Range
The problem with many eBikes is that on-brand battery options have a limited capacity. While you'll often find a battery with a 500 to 600 Wh capacity for your eBike that is on-brand, there are few manufacturers that make 700, 800, and 900+ Wh batteries.
If having the maximum travel range you can get with your eBike is critical, you'll likely have to consider an off-brand battery.
Price
The primary reason why many people buy off-brand products, not just for eBikes but in almost every facet of life, is because of the price. Known name brands are often more expensive than off-brands that provide similar performance, and the price difference can be significant.
If you are looking for a new battery on a budget, shopping off-brand is sometimes an excellent way to do it.
Recharge Time.
Batteries, with their battery management software and intricate design, are not only limited in terms of bike compatibility but charger compatibility as well. 2 Amp chargers are the industry standard, but they often take about one hour to charge for every 100 Wh in a battery.
If you have a 600+ Wh battery, you'll spend 6+ hours trying to recharge your battery. 4 Amp chargers are considered the premium charging option because they'll cut the recharge time in half.
So if your battery doesn't work with a 4 Amp charger, upgrading to a compatible battery will save you a lot of time recharging your battery.
Discontinued Batteries
The electric bike industry is a volatile market right now, which means a revolving door of eBike part manufacturers and their various products. A battery used as the stock inclusion of a bike for one month might be sold out, discontinued, or otherwise impossible to buy the next.
If you have a bike with a discontinued battery, we would suggest just buying an off-brand battery instead of throwing out the bike entirely, especially if you've only had the bike a year or two and it still offers great performance.
Conclusion: Do Your Research Before You Buy!
Buying eBike batteries can be a very complicated process if you're looking for a compatible off-brand battery. There are nearly a dozen different factors to consider, meaning you often have to work hard and spend a lot of time to figure out if a battery is compatible or not.
Once you do find an off-brand battery, it might not even offer enough advantages to justify purchasing it over a traditional battery. In most cases, we recommend sticking with a trusted, compatible stock brand that the eBike came with.
However, if you find a great deal or need a battery with extra range, off-brand batteries are the way to go. Just be cautious when buying and installing an off-brand battery. Failure to correctly confirm compatibility can lead to permanent battery, motor, and eBike damage.
Thank you for reading our guide to eBike battery compatibility. Please leave a comment below if you have any questions or would like to know more about eBikes batteries and electric bikes in general!